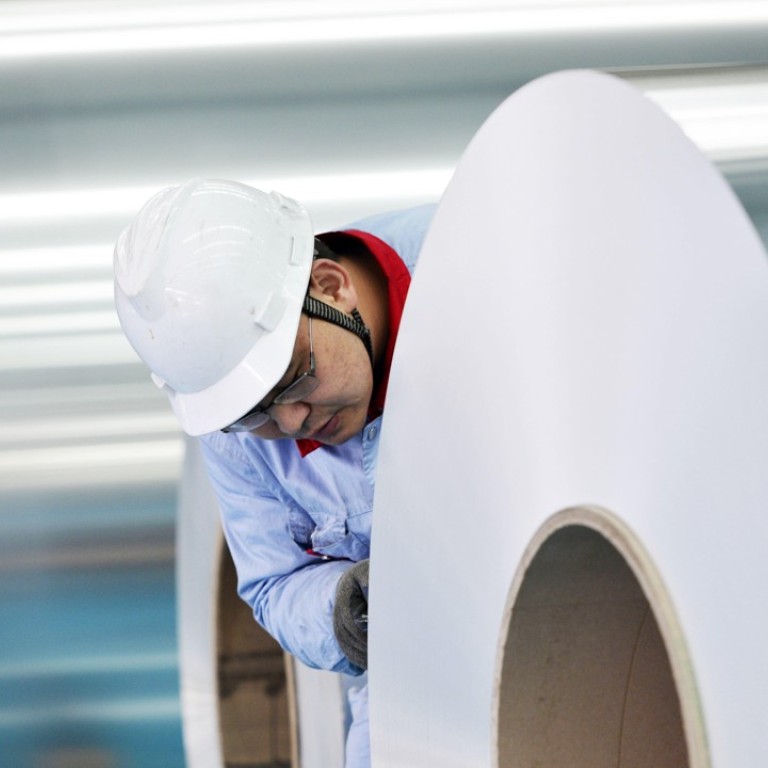 China slams US duties imposed on Chinese aluminium foil exporters
US claims unfair trading practices make it impossible for American producers to compete with Chinese rivals, amid increasing trade tensions between two nations
China has expressed "strong dissatisfaction" with the United States imposing anti-dumping and countervailing duties on Chinese aluminium foil, the Ministry of Commerce said in a statement on Wednesday.
"The US has disregarded the WTO rules and seriously damaged the interests of China's aluminium foil exporters. China is strongly dissatisfied with this," Wang Hejun, the head of the ministry's trade remedy and investigation bureau, said in the statement.
The US Commerce Department has made the wrong decision by levying high duties "without any evidence" and has unreasonably and excessively adopted trade remedy measures, which will affect its domestic employment and undermine the welfare of US consumers, Wang added.
China will take necessary measures to protect its legal rights and interests in the US wrongdoing, Wang said.
US President Donald Trump is due to decide soon whether to impose much broader duties on steel and aluminium imports under a national security investigation amid mounting trade friction with China.
The US Commerce Department said on Tuesday it would levy anti-dumping and countervailing duties on a number of Chinese firms, with dumping margins ranging from 48.64 per cent to 106.09 per cent and anti-subsidy rates of 17.14 per cent to 80.97 per cent.
Imports of aluminium foil from China were valued at an estimated $389 million in 2016, Commerce Department figures show.
The Commerce Department said anti-dumping margins would be set at 48.64 per cent for Jiangsu Zhongji Lamination Materials Stock Co, at 106.09 per cent for Hangzhou Dingsheng Import & Export Co and related companies, 89.54 per cent for 14 other companies and 106.09 per cent for the rest of producers in China.
Countervailing duty margins will be 17.14 per cent for Jiangsu Zhongji, 19.98 per cent for Dingsheng, 80.97 per cent for Loften Aluminum (Hong Kong) Limited, Manakin Industries and Suzhou Manakin Aluminum Processing Technology Co and 18.56 per cent for all other producers in China, it said.
The duties, which would last five years, remain subject to a finding of injury to US producers by the International Trade Commission, which is due to announce its decision by March 15.
China has also expressed concerns over excessive protectionism in the steel sector by the United States and urged it to show restraint in a probe into steel imports.