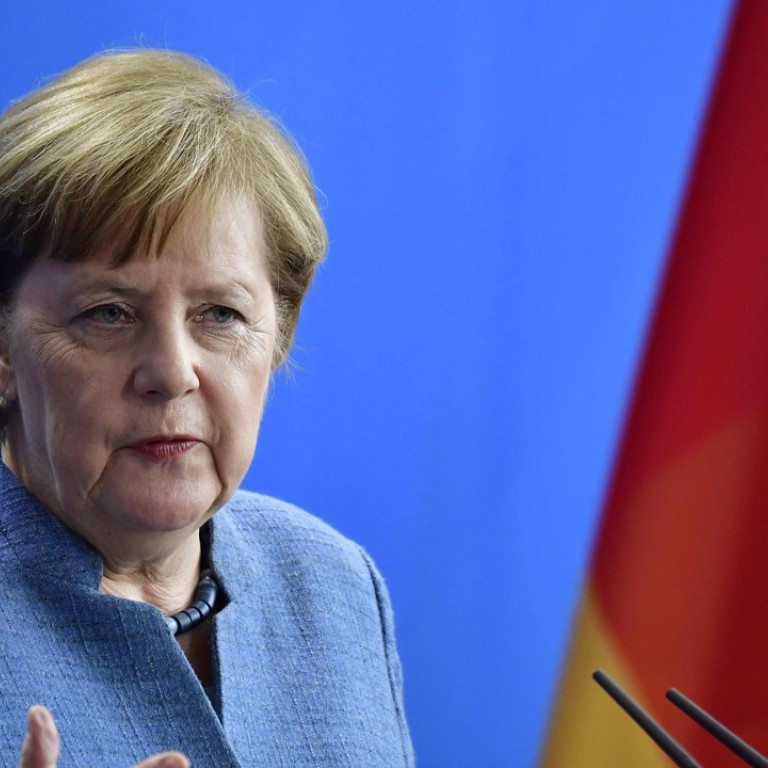 Is China using 'divide and rule' tactics to gain influence in Europe?
The EU is becoming increasingly wary of Beijing's attempts to drive a wedge through the bloc as 'peripheral' states line up to join
The EU is on alert for Chinese attempts to drive a wedge through the bloc as more states on the periphery line up to join the European fold, diplomatic observers and sources said.
Diplomatic observers said the European Union was wary of China's growing investment in the Balkans, central and eastern European countries and poorer EU members – which Beijing sees as gateways into the more developed European market – as it threatened unity and solidarity.
In her second warning in a fortnight against China's interference in Europe, German Chancellor 
Angela Merkel
said on Tuesday that EU member states involved in Chinese infrastructure projects should maintain the bloc's foreign policy stand on China.
"Otherwise the EU would be allowing itself to be divided against itself," she said.
About a week earlier, Merkel stressed that China's trade with countries in the western Balkans should not come with political strings attached.
China and Germany have a strong economic relationship, with bilateral trade rising to €186.6 billion (US$227.9 billion) last year from €170.2 billion in 2016. But Berlin is suspicious of China's presence in Europe and has called for a "European response to safeguard our interests".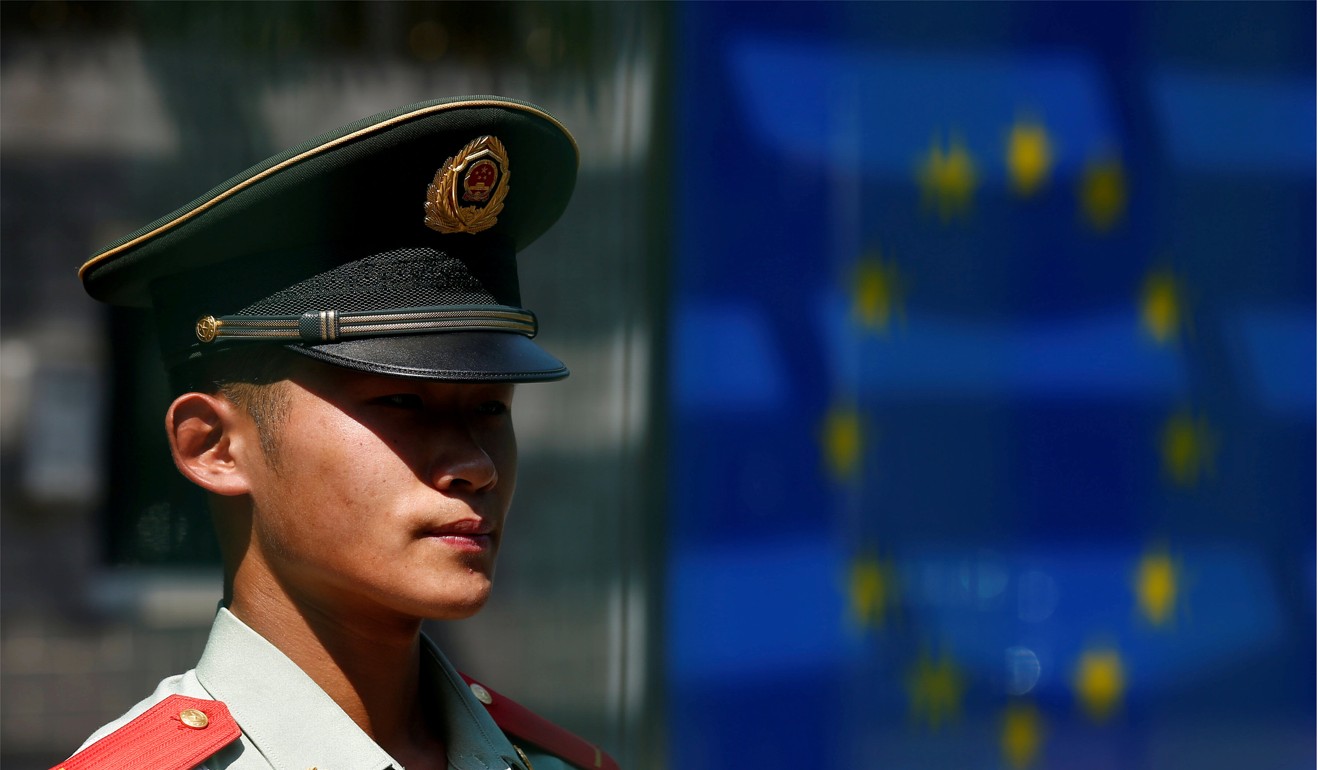 Diplomatic sources have accused China of using "divide and rule" tactics, by getting eastern members of the EU to block or contest decisions on political issues, such as the 
South China Sea
disputes, which Beijing considers unfavourable, as it did with the Association of Southeast Asian Nations.
The strategy was used successfully to block an EU move to raise criticisms of China's human rights record at the 
United Nations
, they said.
China has been involved in infrastructure projects in Europe since 2012 through the 16+1 initiative, which was set up in the wake of the financial crisis with the promise to develop investment and trade cooperation in the region.
In November, work began in Serbia, an EU membership candidate, on a railway line from its capital Belgrade to the Hungarian capital Budapest. The Serbian section of the project is being funded by Chinese companies.
In 2016, China's state-owned shipping company Cosco bought a majority stake in Greece's Piraeus Port, which triggered discontent within the EU despite the bloc having earlier demanded the privatisation of the facility to help solve Greece's debt crisis.
"Some EU members, especially Germany, are concerned about Chinese investment in the so-called periphery of the union, as well as about the acquisition of strategically sensitive infrastructure such as ports, power plants and key technologies," Igor Rogelja, a researcher at the Lau China Institute at King's College London, said.
"Germany may be taking a more hard-line stance because it sees China as a competitor for the world's export markets, but other members may see it more as a source of financing and investment," he said.
Germany, France and Italy are leading the call for the EU to tighten the screening regime for foreign investment, a move which is seen as a response to China's growing appetite for European technology. EU trade ministers discussed a proposal for the introduction of such a mechanism at a meeting in the Bulgarian capital Sofia on Tuesday.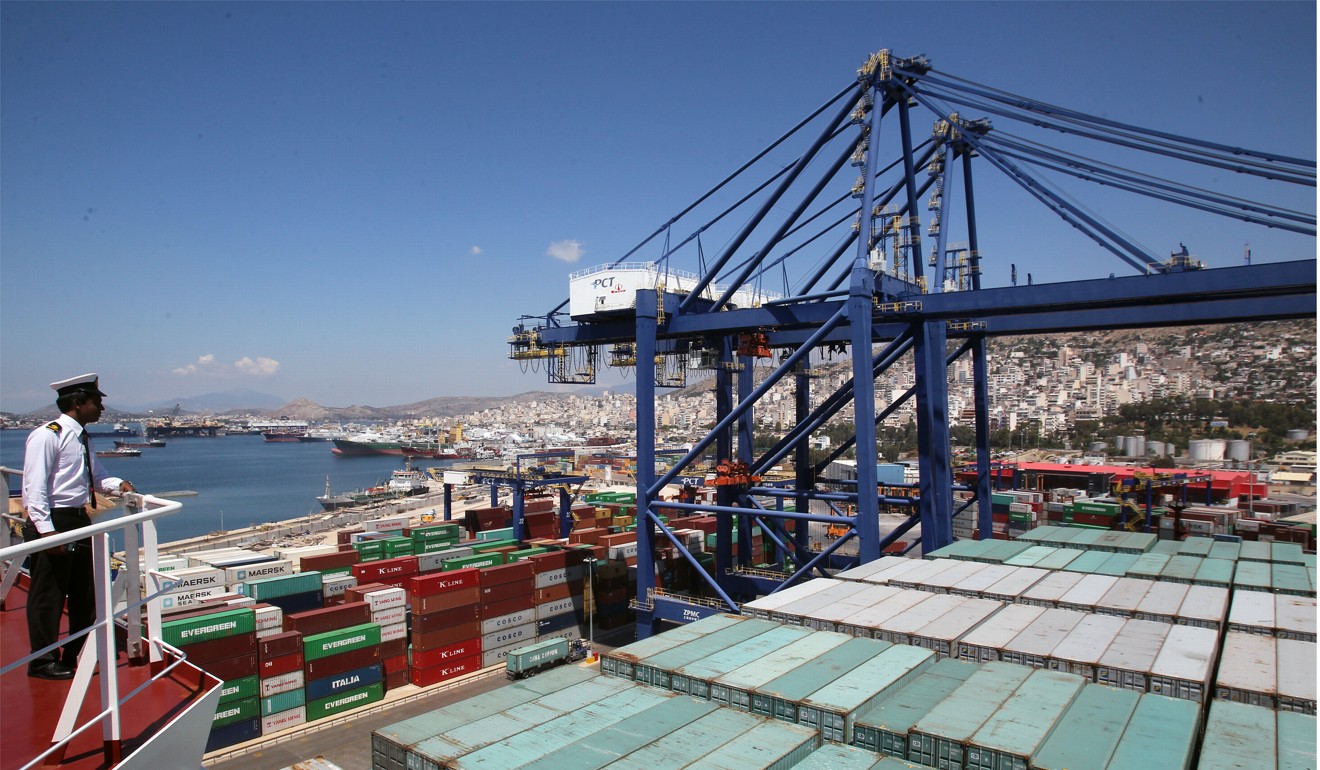 A report released by the Global Public Policy Institute and the Mercator Institute for China Studies, both of which are based in Germany, said Europe's economic ties with China are more important than those it has with Russia, and the stakes associated with calling out Beijing are much higher.
"Europe neglects China's increasing influence at its own peril," the report said. "Drawing on its economic strength and a Chinese Communist Party apparatus that is geared towards strategically building stocks of influence across the globe, Beijing's political influencing efforts in Europe are bound to be much more consequential … than those of the Kremlin."
But Rogelja said there was not much the EU could do to prevent Chinese investment in the western Balkans as "these countries will turn to whatever source of funding they can to pay for infrastructure upgrading".
On February 6, the European Union unveiled a new strategy to integrate six Balkan states, some of which could join the fold as early as 2025.
Five Balkan states currently in the process of negotiating their accession to the EU, and 11 existing members, make up the China-led 16+1 initiative, which Beijing has sought to use as a platform for its "
Belt and Road Initiative
", President 
Xi Jinping
's pet project to expand intercontinental trade and infrastructure links.
Jonathan Hilliman, a fellow with the Washington-based think tank Centre for Strategic and International Studies, said that while Brussels was concerned about China's investments in central and eastern Europe, Beijing was unlikely to find it easy to get a solid foothold.
"EU members have access to more infrastructure investment sources than many 'belt and road' members do, particularly when compared to Central or Southeast Asia," he said.
"China often gains a foothold because it's willing to invest where others are not. But the EU is a different environment: more investment options, open procurement rules, higher social and environmental safeguards. These factors all provide a higher bar for entry."
China's direct investment in Europe jumped 76 per cent to US$81 billion last year, although that was mostly because of the delayed completion of a 2016 mega deal involving ChemChina's US$43 billion takeover of Swiss agribusiness company Syngenta. If the deal were excluded, the value would have fallen by 22 per cent to US$38 billion, according to a report released in January by law firm Baker McKenzie and consultants Rhodium Groupreport.
The EU's direct investment in China in the year fell 9.1 per cent to US$8.8 billion, according to industry and government figures.
Zhao Junjie, a specialist on European issues with the Chinese Academy of Social Sciences, said that despite frequent dialogue at all levels between China and the EU, there remained a shortage of political trust between the two sides.
He suggested that internal problems, such as Brexit and the conflict between member states on how to handle the refugee problem, had created tensions within the EU that were being redirected at China, and that things were only likely to get worse.
"Mutual trust will weaken further, and there will be more suspicion and disputes," Zhao said.
Cui Hongjian, a senior fellow with the China Institute of International Studies, said that the EU's core members viewed a rising China as a threat, which could lead to further confrontation.
This article appeared in the South China Morning Post print edition as: E.u. warns China maytry to gain influence