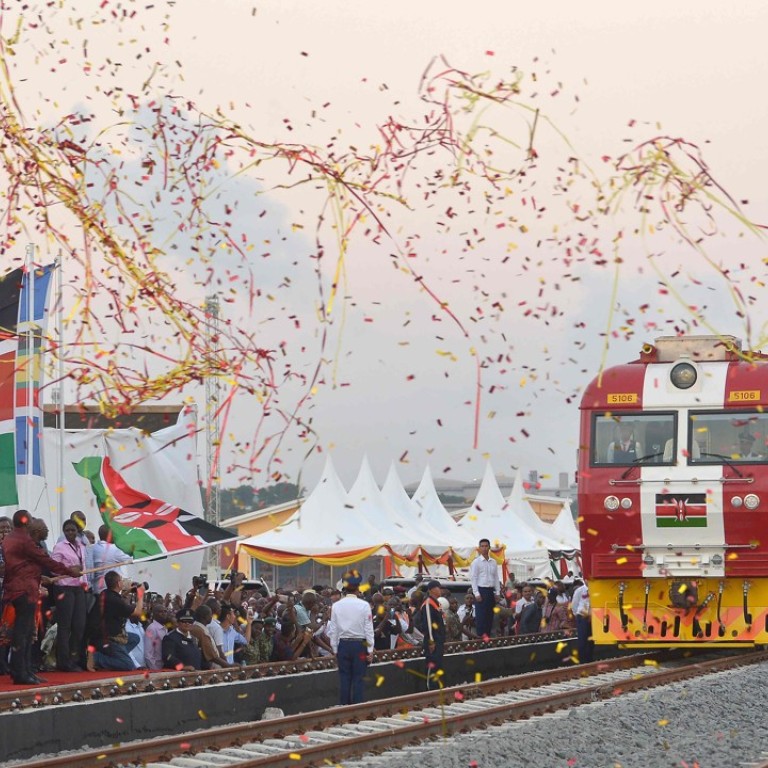 China launches mega aid agency in big shift from recipient to donor
All programmes to come under one umbrella as Beijing nears Washington as the globe's biggest giver of foreign assistance
China is laying the groundwork for a new aid agency to oversee its massive – and opaque – foreign aid programmes as Beijing closes in on Washington as the world's biggest donor.
The new agency, the International Development Cooperation Agency, will answer to China's highest executive body, the State Council, and consolidate roles that had been between divided between the ministries of commerce and foreign affairs.
It comes as China, the world's second-biggest economy, is dispensing foreign aid in all forms, from loans at both market and concessional rates to donations, making the transition from recipient to donor.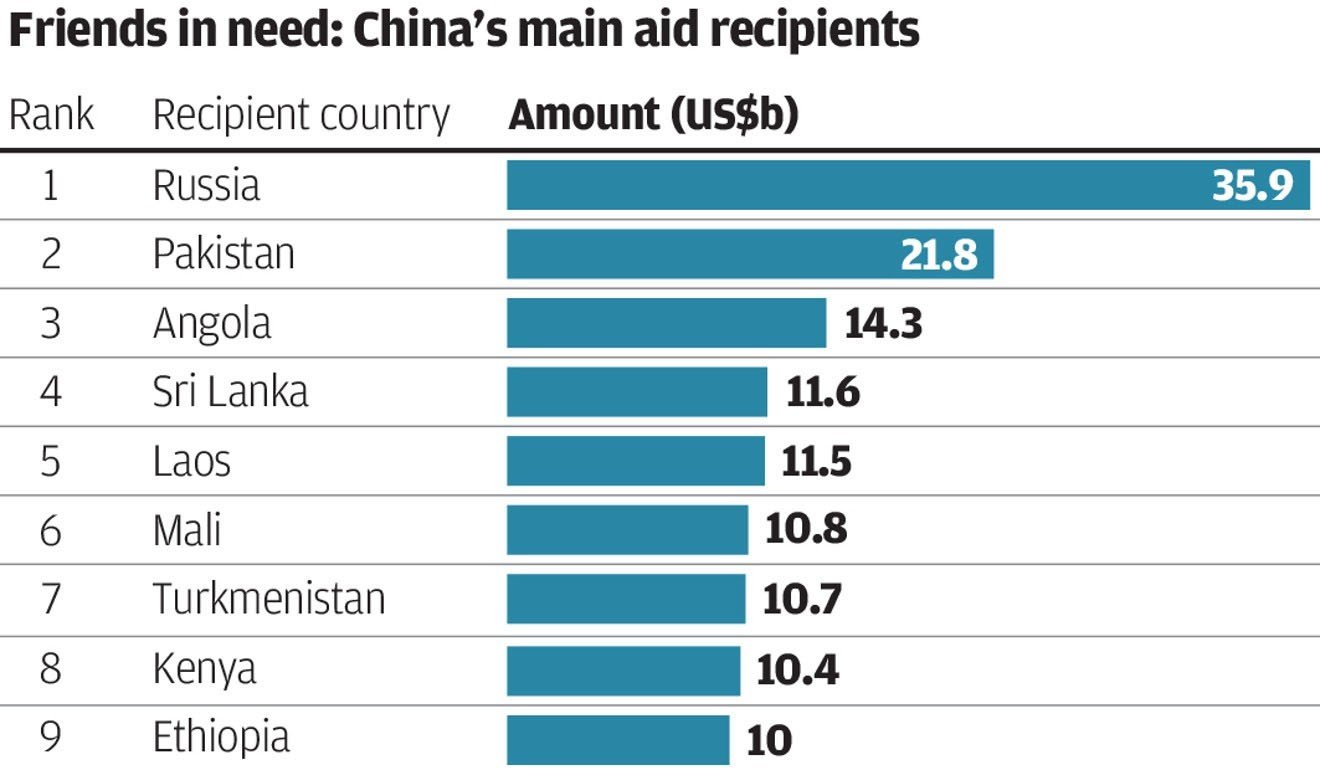 According to the Organisation for Economic Cooperation and Development, China was still receiving US$2.5 billion in foreign aid in 2008, about half of which came from Japan. Germany, France and Britain were the next biggest contributors.
The creation of the agency is part of a broad structural overhaul of the party and state apparatus unveiled during the National People's Congress meeting in Beijing on Tuesday morning.
The State Council said the new body would take over all aid-related work in a push to strengthen strategic planning and coordination, and consolidate management of the programmes.
While other departments will carry out the work on the ground, the agency's focus will be on planning to "better serve the country's global strategy and to build the 'Belt and Road Initiative'", President Xi Jinping's signature infrastructure and trade drive to link China to Asia, Africa and beyond.
According to a 2014 State Council white paper, most of the country's foreign aid went to Asia and Africa between 2010 and 2012.
During the period, China channelled US$14.41 billion in foreign grants, interest-free loans and concessional loans offshore.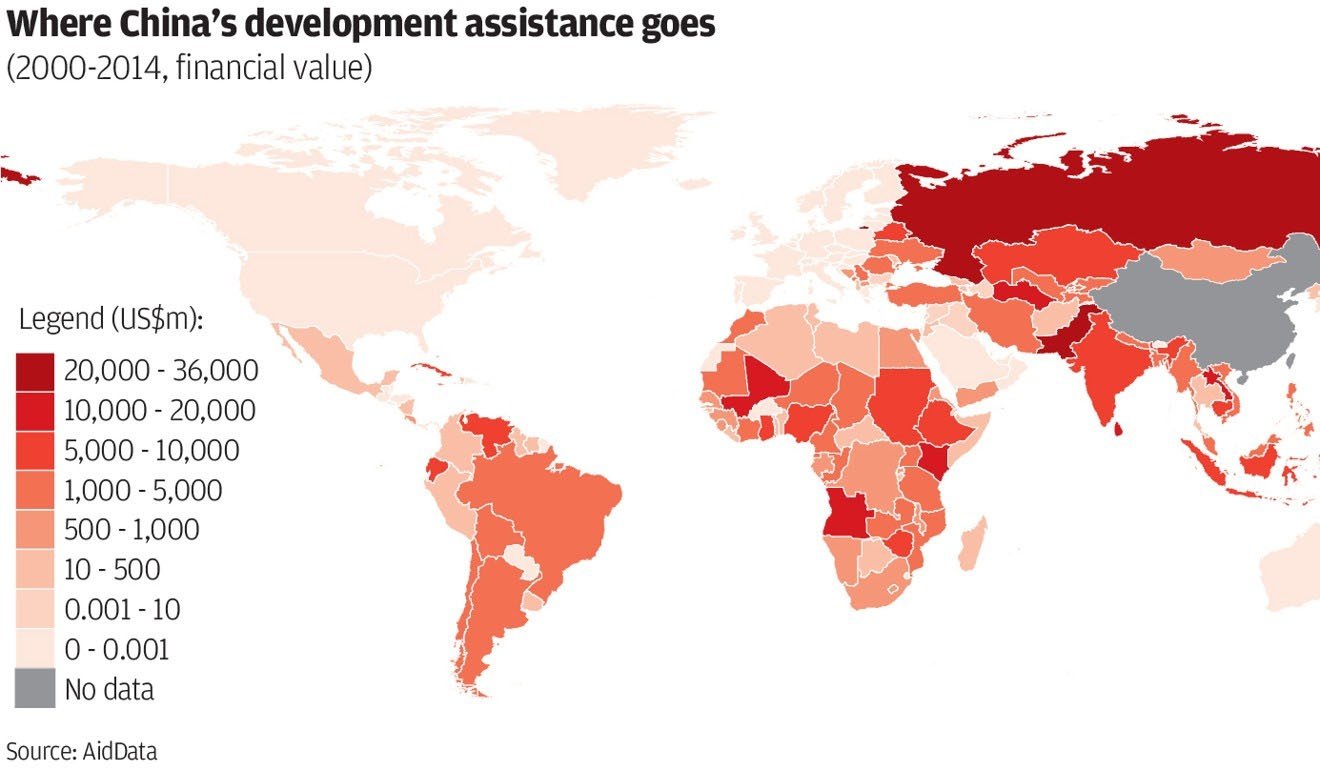 China has repeatedly said it does not impose political conditions on its contributions or interfere in the internal affairs of recipient countries, but the lack of transparency in the deals and the exponential growth in China's aid over the past decade has raised suggestions it is trying to use aid to expand its overseas influence.
In October, US-based AidData said China had come as close as it ever had to overtaking the United States as the world's biggest aid donor.
AidData, which tracks contributions to more than 5,000 projects in 140 countries, found that China gave almost US$354.4 billion in aid and other forms of support between 2000 and 2014 while the US spent US$394.6 billion. Yet China's aid has only started to take off since 2009.
Renmin University public administration professor Mao Shoulong said the new agency reflected the growing importance of economic aid in China's global strategy.
"Diplomacy and the military have been the two traditional pillars of its international strategy, and now China is increasingly relying on economic ties, including foreign aid, to achieve its goals," Mao said.
"It's not easy to coordinate economic diplomacy when powers are scattered among different ministries. The new agency can help in this regard."
Marina Rudyak, who researches Chinese foreign aid at Heidelberg University in Germany, said the Ministry of Commerce's aid bureaucracy had been understaffed.
"It's a great development that is happening now because the foreign aid structure in China was so fragmented," Rudyak said. "We will have to see if China will allocate enough manpower and train enough aid specialists to do [it] and to be effective."
She said that in the past the ministry had made China's economic interests a key consideration but there appeared to be a new understanding in the government that aid needed to involve multiple stakeholders.
"I think ... [the new agency is] a very important step in taking on responsibility in becoming a country that provides aid not only for its own economic interests … but becoming engaged in international development."
Additional reporting by Zhou Xin and Sarah Zheng
This article appeared in the South China Morning Post print edition as: New agency will coordinate a now huge foreign aid effort