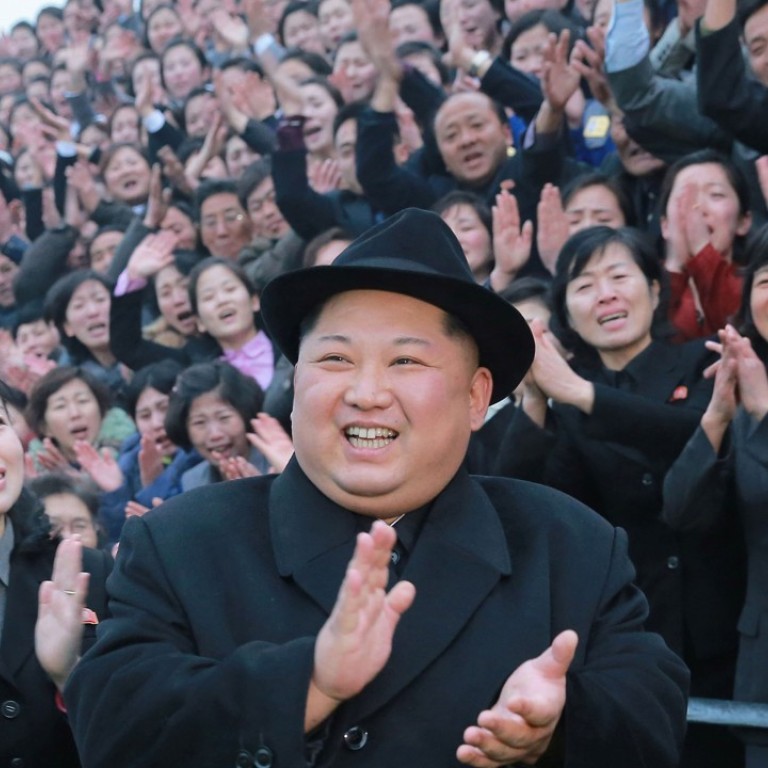 Kim Jong-un congratulates China's Xi on re-election as president
Message from North Korea's leader comes amid strained ties between the two traditional allies over Pyongyang's nuclear weapons programme
North Korean leader Kim Jong-un has offered his congratulations to China's Xi Jinping upon his re-election as president, North Korean state media said on Sunday, in a rare direct message from Pyongyang to Beijing after ties nosedived.
Kim has yet to visit China since assuming power in late 2011 with North Korea upset by China's strong support for UN sanctions over Pyongyang's nuclear and missile tests and China angered by those repeated tests.
But China has been strongly supportive of efforts by both South Korea and the United States to improve ties with North Korea, which includes a planned meeting between Kim and US President Donald Trump.
In the message reported by the North's official KCNA news agency, Kim said he hopes China will make even greater achievements under Xi's leadership.
"Expressing belief that the bilateral relations would develop in the common interests of the peoples of the two countries, the message wished the Chinese president big success in his responsible work," KCNA cited Kim's message to Xi as saying.
Chinese state media also reported the message, but did not say if Xi had responded. The two exchanged greetings late last year following the end of a Chinese Communist Party Congress.
That was followed by a visit of a senior Chinese envoy to Pyongyang, ostensibly to report on the outcome of the congress, but the envoy did not meet Kim.