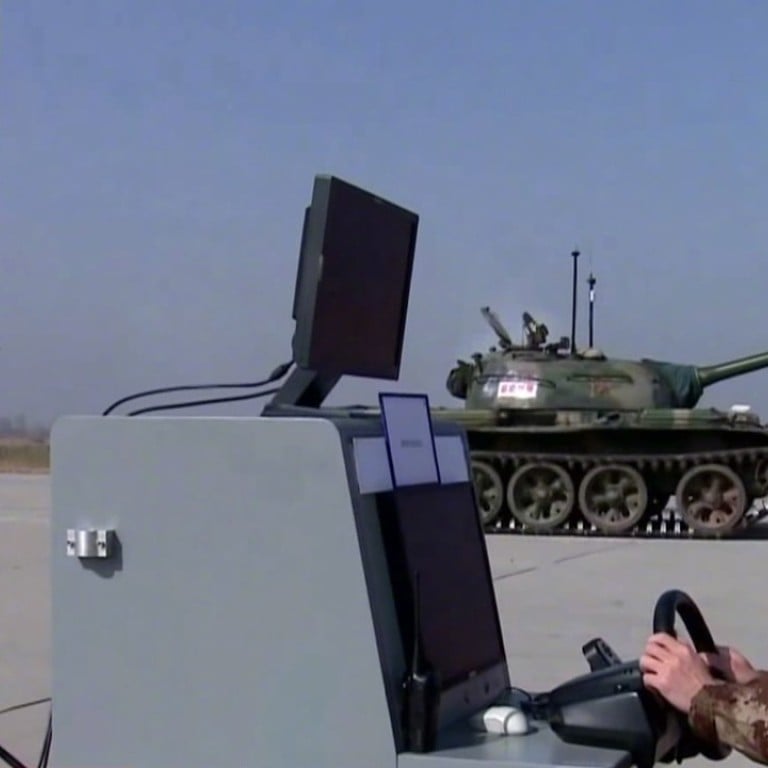 China tests driverless tanks that could be powered by artificial intelligence in latest push to modernise military
State television releases images of unmanned vehicles as country continues ambitious drive to overhaul its armed forces
China is testing driverless tanks which could be equipped with artificial intelligence, a state-run newspaper reported on Wednesday, as the country continues with its military modernisation programme.
State television showed images this week of the unmanned tanks undergoing testing, the Global Times reported.
Footage showed a Type 59 tank being driven by remote control, in what the paper said was the first time a Chinese-made unmanned tank has been shown in a public forum.
The Type 59 tank is based on an old Soviet model first used in China in the 1950s and has been produced in large numbers and has a long service life, it said.
"A large number of due-to-retire Type 59 tanks can be converted into unmanned vehicles if equipped with artificial intelligence," Liu Qingshan, the chief editor of Tank and Armoured Vehicle, told the newspaper.
Driverless tanks will be able to work with other unmanned equipment and integrate information from satellites, aircraft or submarines, the report added.
China is in the middle of a major modernisation programme for its armed forces, including building stealth fighters and new aircraft carriers, as President Xi Jinping looks to assert the country's growing power. 
This article appeared in the South China Morning Post print edition as: Unmanned tanks on track