Brexit
Get more with myNEWS
A personalised news feed of stories that matter to you
Learn more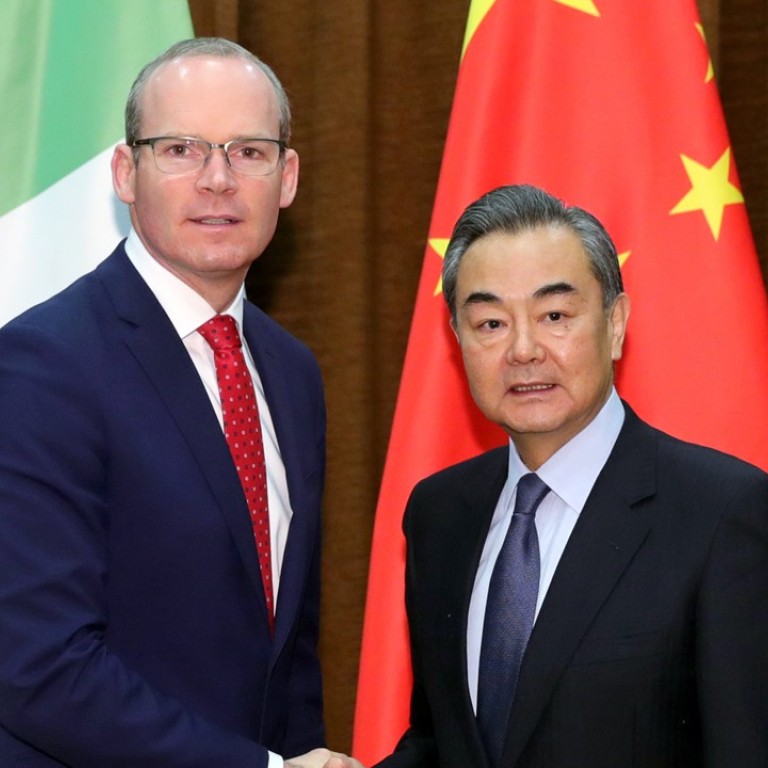 Ireland wants to replace UK as China's 'trusted friend' in Europe after Brexit, says Foreign Minister Simon Coveney
Irish government says it can help promote Belt and Road Initiative to other EU members as it seeks global opportunities to mitigate impact of Brexit
Ireland is ready to step into the gap created by Brexit, and wishes to replace Britain as China's new "trusted friend" in promoting Xi Jinping's Belt and Road Initiative, the country's foreign minister has said.
In an interview with the South China Morning Post Simon Coveney, who is also the country's tánaiste or deputy prime minister, said the country was looking outwards for global trading opportunities to ease the impact of Brexit and to build a more global role for the small nation.
"When Ireland becomes the only English-speaking country in the European Union [after Brexit], I think Ireland has a responsibility to reach out to many countries that would have effectively used Britain as their vehicle to express opinions and concerns in relation to EU issues and EU policy and debates," said Coveney.
But he also said the country of 4.5 million people hoped to look outwards for opportunities to ease the impact of Brexit and build a more global role for Ireland.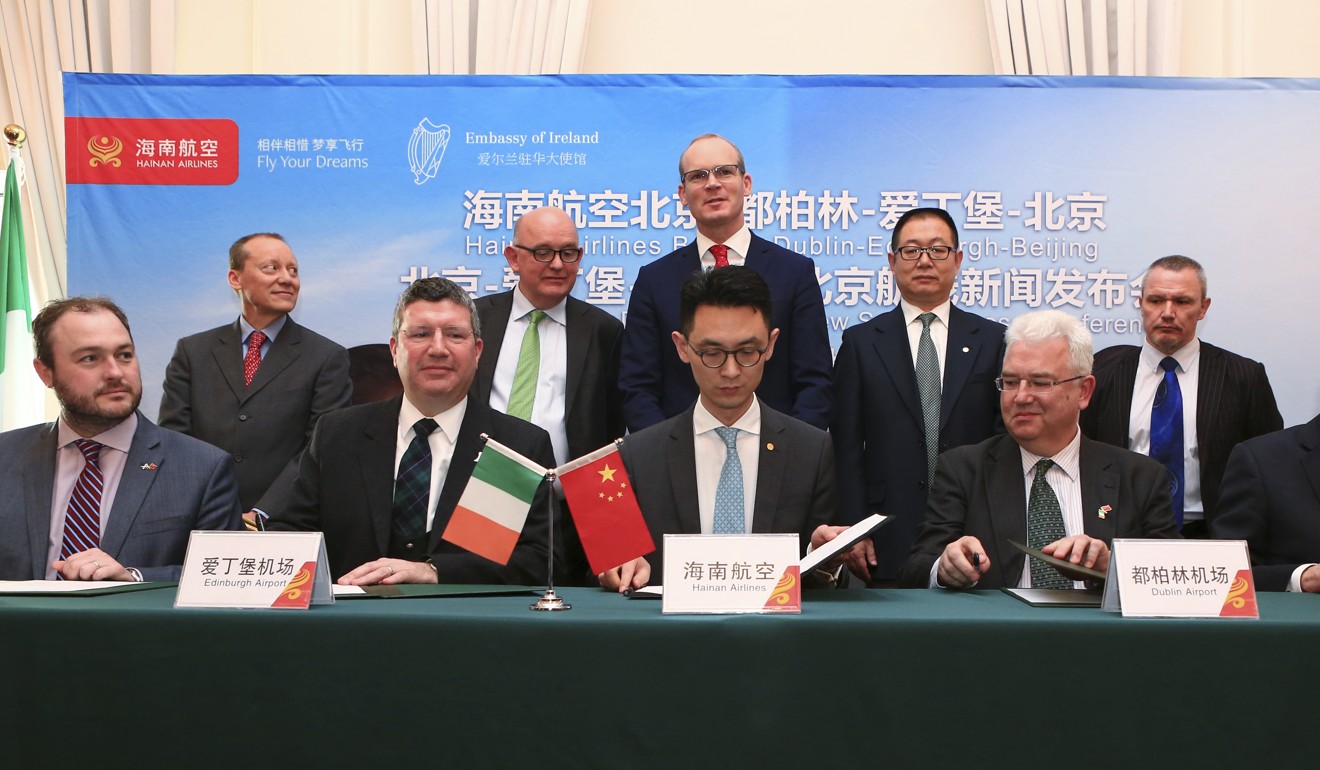 To ease the impact of Brexit, Ireland has been expanding its global reach by opening embassies and missions around the world including in Ukraine, Colombia, Chile, Canada, India and Jordan.
Coveney said Dublin also hoped to expand its presence in China.
During his weeklong visit to China to coincide with the St Patrick's Day celebrations, he announced that the first direct flights between Dublin and Beijing and Hong Kong would start in June and expressed the hope they would boost tourism and trade links.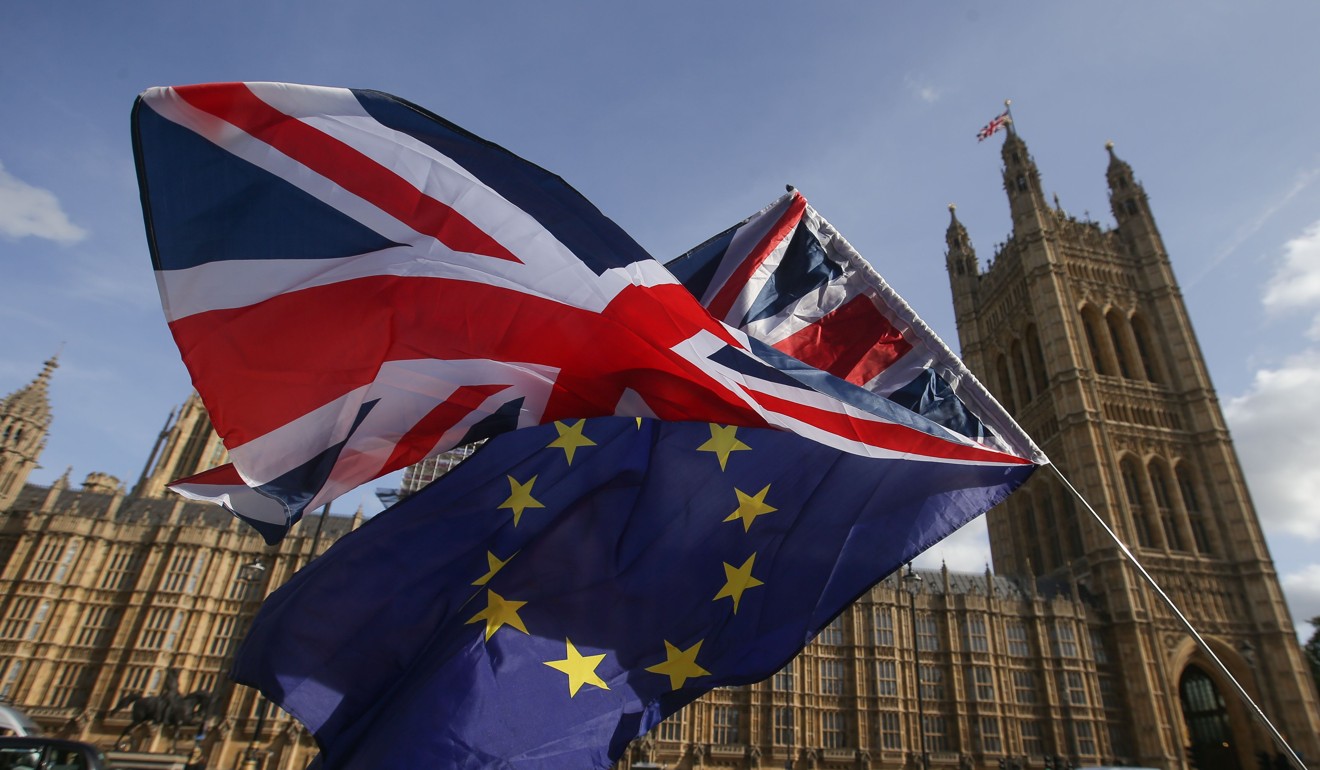 Coveney said he had also secured a promise during a meeting with Foreign Minister Wang Yi that Irish beef would finally gain approval to enter the Chinese market by this summer, three years after Beijing announced the lifting of the ban. This would make Ireland the first European country to export beef to China.
He visited Huawei's headquarters in Shenzhen and said he hoped the tech giant would expand its business significantly in Ireland.
Coveney said he also met officials from the China-led Asia Infrastructure Investment Bank to seek "the right types of investments across Asia with a particular priority around green energy, climate change, and technology".
He said that in his meeting with his Chinese counterpart: "I reinforced the point that when you invest in Ireland, you are investing not in a market of five million people, you are investing in a market of half a billion people because … Ireland is being used as a platform for foreign and international trade into the EU single market."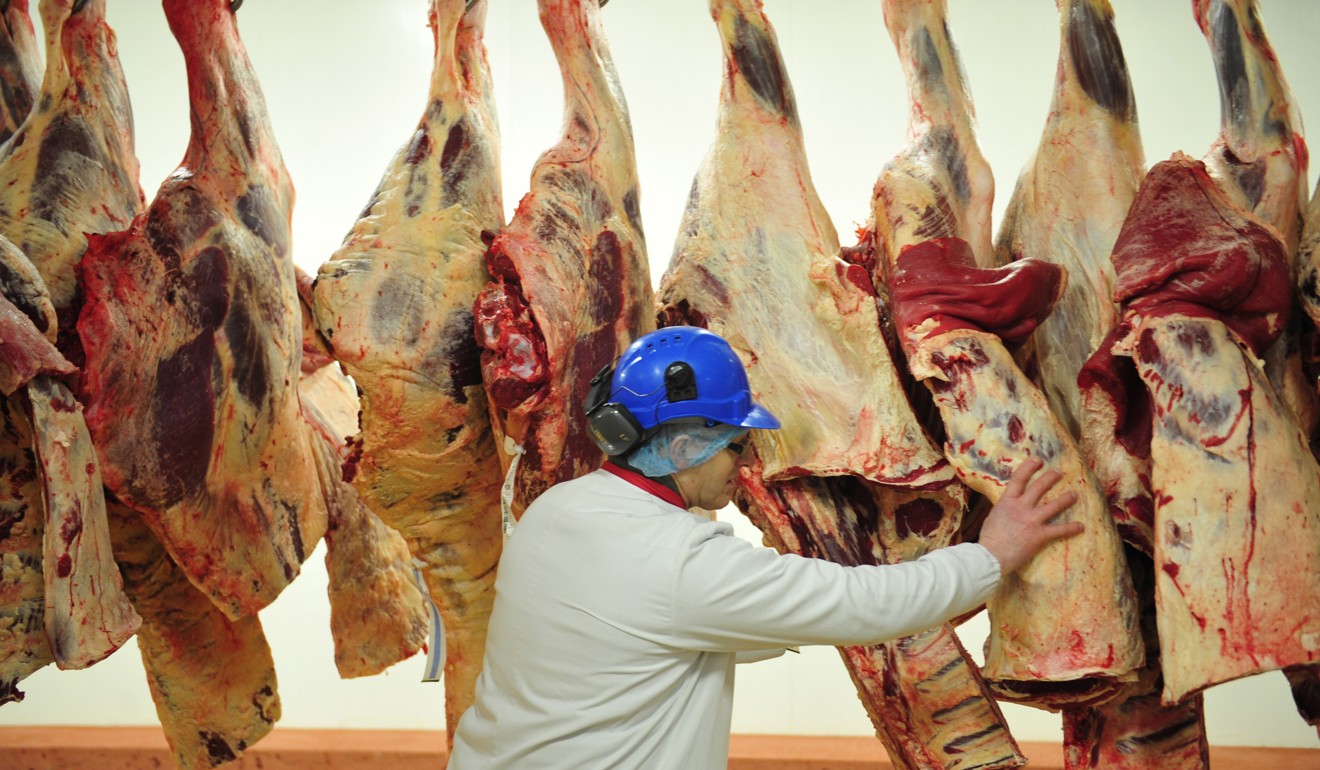 Trade between Ireland and China has more than doubled since 2013 to an estimated €€15 billion (US$18.4 billion) in 2017.
Most of that increase comes from Irish exports. China is currently Ireland's second-largest market for pork and dairy foods.
The two countries are now seeking deeper cooperation as Beijing seeks to use Ireland as a channel to promote the Belt and Road Initiative to other European nations at a time of growing wariness over China's geopolitical motives.
Coveney said there was a need for "political dialogue" between China and Europe, adding that he has began "good initial discussions" with Chinese leaders about Ireland's role in helping to promote the infrastructure initiative that aims to recreate the old Silk Road.
"Some in Europe may see that as potentially a threat because China is so big and [it] operates at such scale that there is a lot of curiosity but also caution in relation to how Europe should respond to that initiative," said Coveney.
"So I think there is a responsibility … for China to consult widely, to talk to European governments and I hope they can do some of that through Ireland in terms of explaining what this is really about, because I think there are far more positives than potential negatives to that initiative," he added.
Ireland has become a major player in the negotiations over the terms of Britain's departure from the EU due to the importance of the border question.
Free and open trade underpinned by its membership of the EU has become one of the mainstays of the Republic's economy.
Given the high volumes of trade between Britain and Ireland, the departure of its neighbour from the EU's single market and customs union could have a serious impact on its economy.
"That border has become invisible in the last 20 years following the peace process and our shared membership of the single market. When you drive across the border, you don't know when you are crossing it. It's totally invisible," said Coveney.
The prospect of a "hard border" that impedes the free movement of people and goods between Northern Ireland and the Republic also risks undermining the Good Friday Agreement that helped bring decades of sectarian conflict to an end.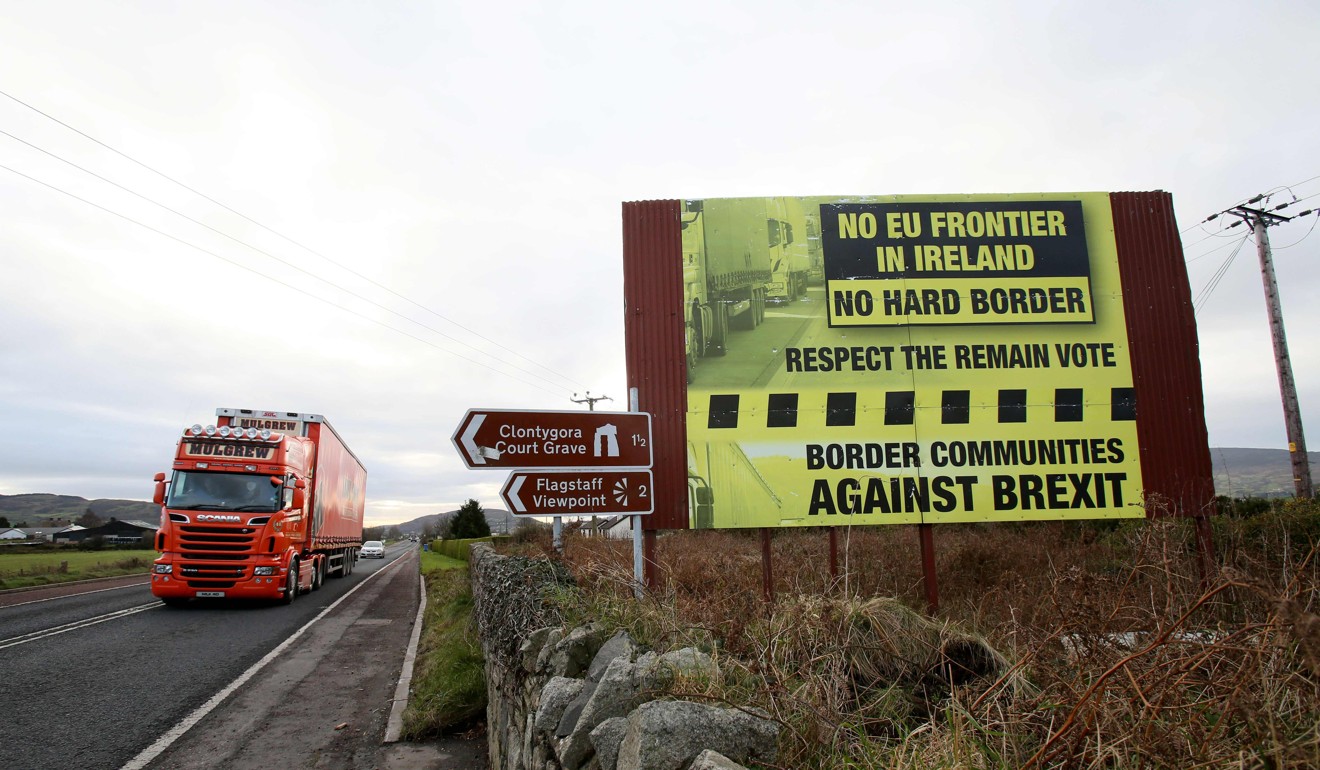 EU heads of government are due to meet on Friday when they are expected to sign off an agreement reached Monday between the bloc and the British government over the legal terms of a Brexit transition deal, includes the terms for a 21-month transition period after Brexit, which is supposed to happen in March next year, to allow businesses to adjust.
But issues still to be resolved include the Irish border, and the model for future trade relationships between the UK and the bloc.
Coveney, who is the Republic's main Brexit negotiator, said the country hoped to settle the border question before October.
"The Irish position has always been that we respect Britain's decision to leave the European Union but we would like Britain to stay in a shared customs union and a shared single market with the European Union," said Coveney. However, the British Prime Minister Theresa May has repeatedly insisted she wants to leave both.
Earlier this week Coveney told the Irish Parliament there would be no formal withdrawal agreement between Britain and the EU unless the issue was resolved.
This article appeared in the South China Morning Post print edition as: Ireland keen to act as China's 'trusted friend'