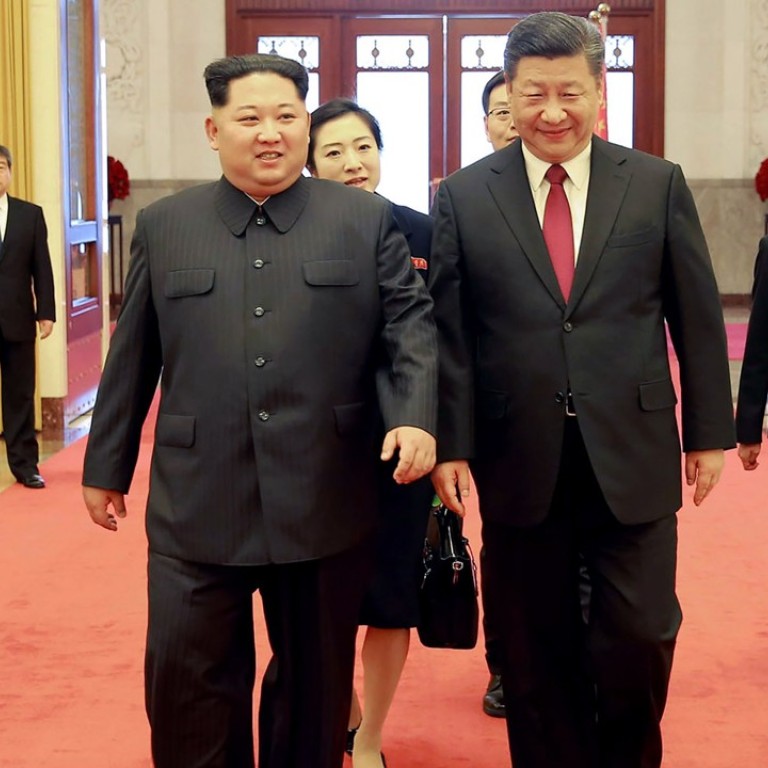 Kim Jong-un masterminded China visit even though the invitation came from Xi Jinping, North Korea says
Observers said China was just following protocol by sending an invitation to Kim after North Korea proposed the trip, and it showed China was still of use to Pyongyang
Kim Jong-un's surprise visit to China this week was initiated by the reclusive North Korean leader, official media in Pyongyang has reported, contradicting suggestions that Beijing invited Kim to boost its leverage over the Korean peninsula. 
Chinese state media reported that Kim visited China from Sunday to Wednesday at the invitation of President Xi Jinping. 
But that invitation was extended after Pyongyang suggested the visit to Xi and the Chinese Communist Party leadership, the Korean Central News Agency (KNCA) said.
During a banquet at the Great Hall of the People, Kim said he was "deeply moved by the sincerity and deep consideration shown by Xi Jinping and leading officials of the Chinese party and state, so that the successful visit could be made in a short period after gladly accepting the proposal", according to a KCNA report. 
Observers said China was just following protocol by sending an invitation to Kim after North Korea proposed the trip, and it showed China was still of use to Pyongyang.
The visit came as tensions have eased over the Korean peninsula, and following the announcement that Kim will hold direct talks with South Korean President Moon Jae-in next month, and US President Donald Trump in May.
Those meetings had raised questions about whether Beijing's influence over its neighbour was diminishing, as relations between China and North Korea have soured since Kim came to power in 2011, with Pyongyang openly criticising China for imposing sanctions against the regime. 
But both sides were upbeat about their bilateral relations following Kim's visit, saying the two leaders had agreed to meet more often.
Kim also received a warm welcome in China, with senior party officials meeting him on the Chinese side of the border in Dandong, Liaoning province aboard his train.
On Friday, Xi's special envoy, Yang Jiechi, briefed South Korean President Moon Jae-in on the visit during a meeting in Seoul. Yang said all parties must seize the opportunity to advance talks between the leaders of the two Koreas, and between Pyongyang and Washington.
"Moon and Yang talked deeply about the possible methods to achieve successful inter-Korean and Trump-Kim summits," a spokesman for South Korea's presidential office said after the talks.
"China has decided to actively cooperate for the denuclearisation and settlement of peace in the Korean peninsula."
A Beijing-based military source who closely follows the North Korean nuclear issue said it was understood that Pyongyang proposed Kim's visit to Beijing, even though China's state news agency Xinhua said it was Xi who initiated the trip.
"Pyongyang will try to grab as many advantages as possible before Kim's meetings with President Moon Jae-in and President Donald Trump, and China is really the best card up its sleeve," said the military source, who requested anonymity.
"Kim's meeting with Xi will likely help him at the negotiating table when he's dealing with Moon and Trump, because Xi would have reminded him about China's bottom line and stance on the nuclear issue."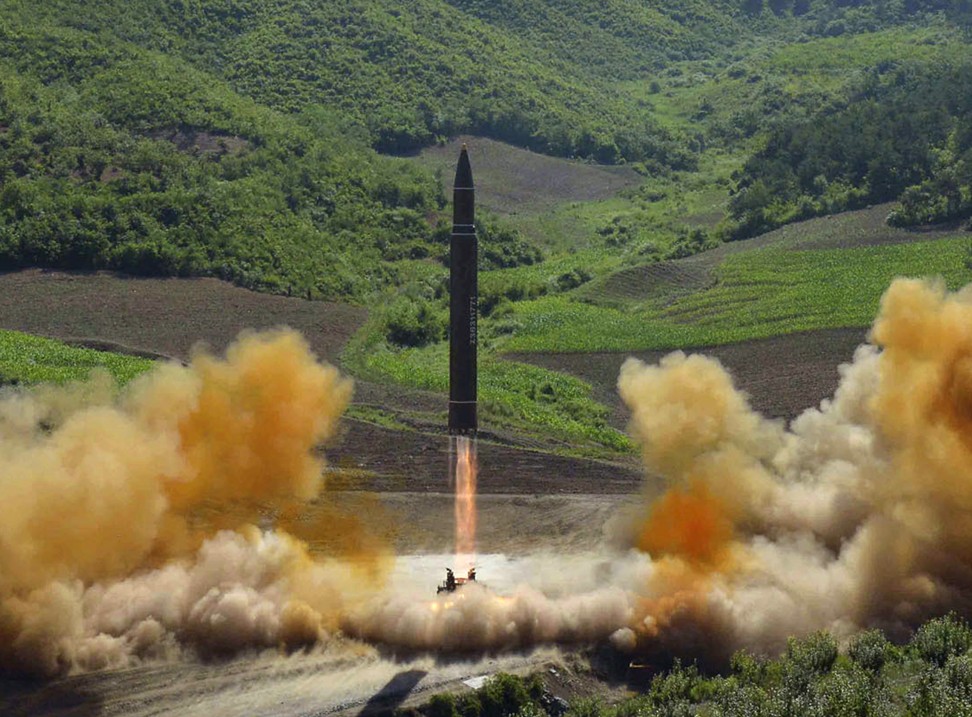 Former South Korean foreign minister Yun Byung-se said Kim needed advice from Xi on how to deal with Trump – who has repeatedly threatened to take military action against Pyongyang – because Kim lacks experience in summit diplomacy.
Zhou Chenming, a Beijing-based military expert, said the visit showed that Kim still saw China as an ally.
"Now that Kim believes China can be of help, he comes," Zhou said. "North Korea wanted to get someone in its corner at a time when it is under heavy international criticism."
For its part, Zhou said China accepted Pyongyang's proposal because Beijing wants to restart the suspended six-party talks, which it says are useful for resolving the nuclear issue but other nations such as the US are sceptical about.
"China wants to deliver a message that North Korea is still a country that you can talk to provided that there is a suitable environment to do so," Zhou said.
But he added that China did not have huge sway over North Korea and the visit had been motivated by Pyongyang's own interests.
"China may try to change North Korea's approach, but it won't be able to tell Pyongyang what to do," he said.
Additional reporting by Minnie Chan
This article appeared in the South China Morning Post print edition as: north says kim, not Beijing, pushed for secret talks