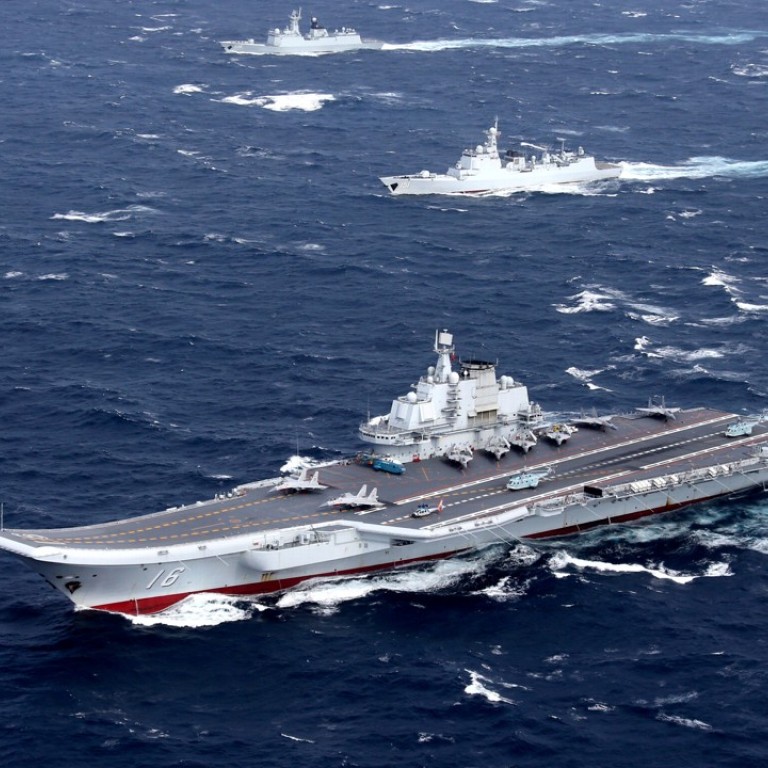 How China is quietly increasing its ability to wage war at sea
More intensive naval training is steadily improving the navy's combat readiness, writes Collin Koh
The People's Liberation Army Navy has been on a roll over the past month, staging successive air, naval and marine amphibious assault exercises across the Western Pacific.
Most notably, a large naval deployment was observed on satellite imagery in late March – about 40 vessels including what appeared to be the aircraft carrier Liaoning.
It was followed not far astern by a slightly smaller combat support ship, plus other vessels including submarines and two distinct three-aircraft aerial formations.
Clearly, there should be no dispute among naval observers that the formation in which the fleet sailed amounted to what can be termed a photo and PR exercise.
Some dismissed the manoeuvres as a propaganda exercise designed to flaunt the navy's muscle, but others cautioned this could imply the PLA Navy has intensified its peacetime combat readiness and training.
Neither side is wrong, for both schools of thought encapsulate the meaning of gunboat diplomacy – the limited threat or use of naval force for the attainment of limited political objectives.
Usually some form of photo opportunity is obligatory on major naval exercises and examples are bountiful. Examples include Exercise Malabar in July last year, with all three carriers of the US, Indian and Japanese navies sailing in formation with fighter jets blazing above, plus the Thailand-hosted Asean Multinational Naval Exercise late last year, to name just a few.
The latest huge naval turnout in the South China Sea appears no different. But would it make sense for China to burn expensive fuel, taking so many warships and their crews away from other tasks, only to stage a photo op?
Focusing on the apparent propaganda value of the manoeuvres solely based on the satellite pictures diverts one's attention away from a more pertinent phenomenon. That is, while much focus has been on the Chinese coastguard and fabled maritime militia in the South China Sea and in other East Asian maritime flashpoints involving China, the PLA Navy has been gradually improving its ability to fight in a high-intensity war. There is nothing radically new about this. The navy has been steadily building new ships over the years. Just over the past two years alone, over 40 new vessels were commissioned or launched.
But combat capability does not just emanate from inducting new hardware. Clearly the navy understands the value of honing its combat readiness through intense training. While one could question the various other factors that contribute to combat readiness – for example, command and control protocols – the fact of the matter is that in recent years, corresponding with the rate of naval shipbuilding efforts, there has also been an upswing in the navy's training and exercise regimen.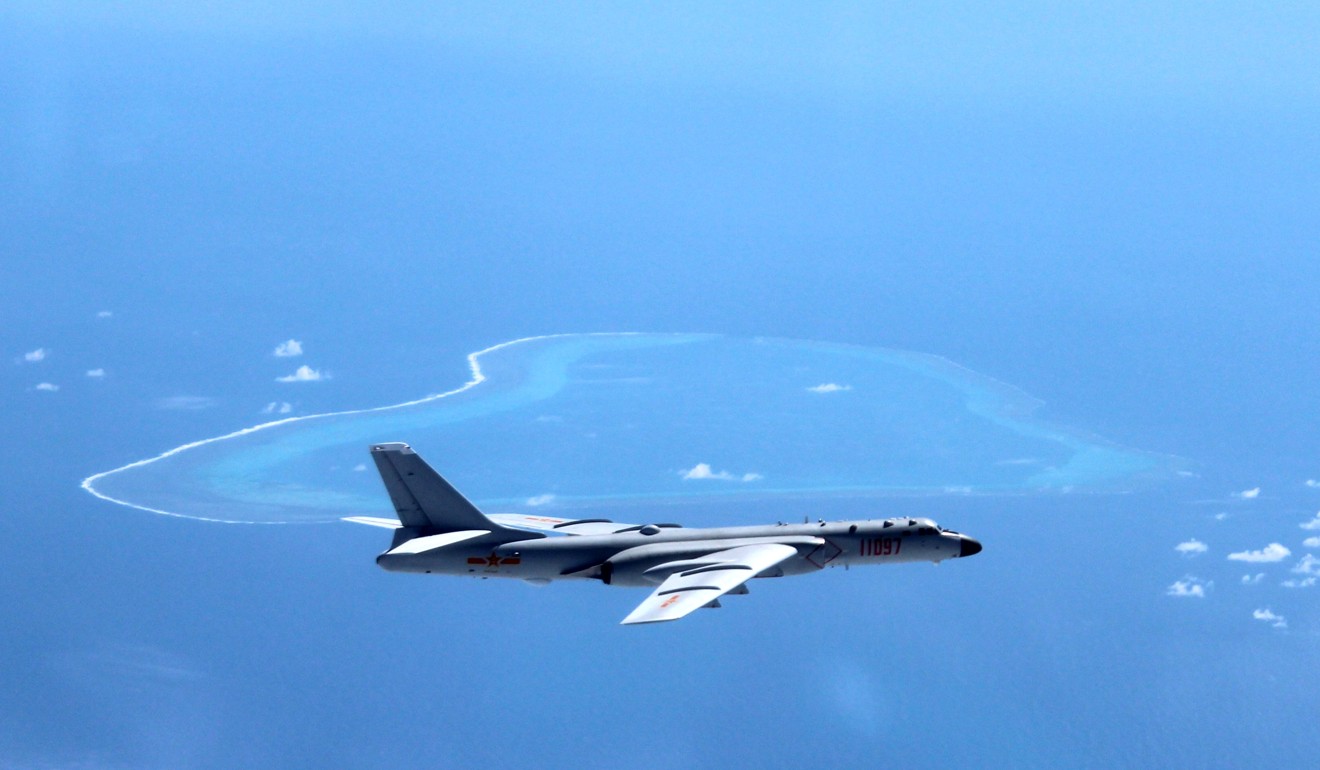 New hardware allows the fleet to maintain a higher level of readiness compared to using older ships simply because of reduced maintenance requirements. Suffice to say, for now the navy has the luxury of utilising its new-built fleet of vessels to intensify training – more sea time for its crews, which translates into more familiarity with operating their vessels under varying conditions and getting acquainted with the strengths and weaknesses of their combat systems.
Until laggard maintenance schedules catch up eventually, which nobody can be certain of, one should assume that the navy will remain fixated with building a more proficient fleet capable of undertaking large-scale operations.
Also noteworthy is the growing amount of inter-fleet coordination. This is also nothing new – the PLA Navy South Sea, East Sea and North Sea fleets have mobilised assets to train with each other in the past. What is different this time around and will be in the future is that such inter-fleet exchanges will take place on a larger scale thanks to new ships and equipment available. To add to that, the navy has also been honing its interoperability with both the coastguard and maritime militia.
If one takes seriously the incessant exhortations from Beijing's political elites to "train as you fight", large-scale naval manoeuvres similar to the one observed in late March would plausibly not be a one-off event, but represent a new normal, made possible only as the navy gains new capabilities and its personnel acquire new-found confidence.
That could mean two things for peace and stability for the South China Sea and Southeast Asia.
On the one hand, a more capable PLA Navy might contribute towards the promotion of defence diplomacy. On the other, a more capable and overconfident PLA Navy may serve more as a tool of coercion. A navy is such a flexible instrument for foreign policy that it can well perform either of these tasks. It depends on how the navy's political masters choose to utilise this capability.
The increasing power of China's navy and its enhanced combat readiness should not be kept off everyone's radar. It remains a force with an increasingly large shadow, ready to weigh in at any point of confrontation at sea with Beijing's rivals. While not overexaggerating this threat, we should ignore this growing Chinese naval challenge at our peril.
Koh Swee Lean Collin is a research fellow at the maritime security programme at the S Rajaratnam School of International Studies, Nanyang Technological University, Singapore
This article appeared in the South China Morning Post print edition as: Navy's show of force points to its role in foreign policy