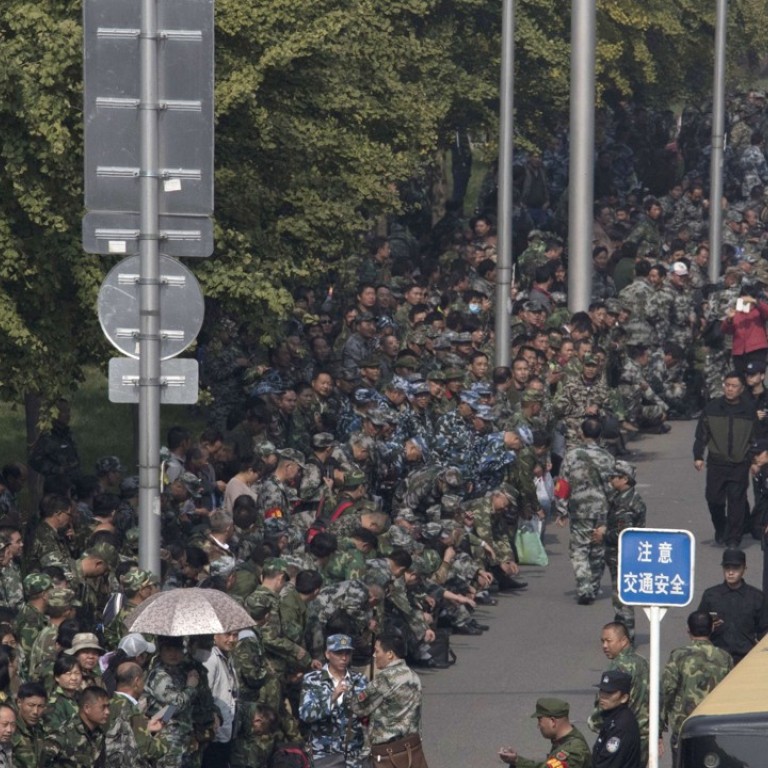 China's military veterans ministry opens after pension protests
Beijing opens new Ministry of Veterans Affairs following big protests over handling of welfare for China's 57 million former armed forces personnel
China's Ministry of Veterans Affairs opened for business on Monday as Beijing seeks to better manage the welfare of the country's 57 million former military personnel following a number of big protests over their retirement benefits.
The government is cutting the size of the armed forces by 300,000 to help build a leaner and more efficient fighting force, but this has triggered concerns over the futures of former military personnel.
Hundreds of veterans staged two days of demonstrations in February last year outside the Beijing headquarters of the party's anti-corruption watchdog, the Central Commission for Discipline Inspection, demanding unpaid retirement benefits. 
The protest followed an even bigger demonstration in October 2016 that saw thousands of veterans stage a quiet sit-in outside the commission's headquarters.
It was said to be the biggest protest by military veterans since the founding of the People's Republic in 1949.
The demonstrators included veterans who fought against Vietnam in 1979, China's last major foreign military engagement.
The new agency was formed as part of a broad government restructuring announced during the country's annual parliamentary meetings last month.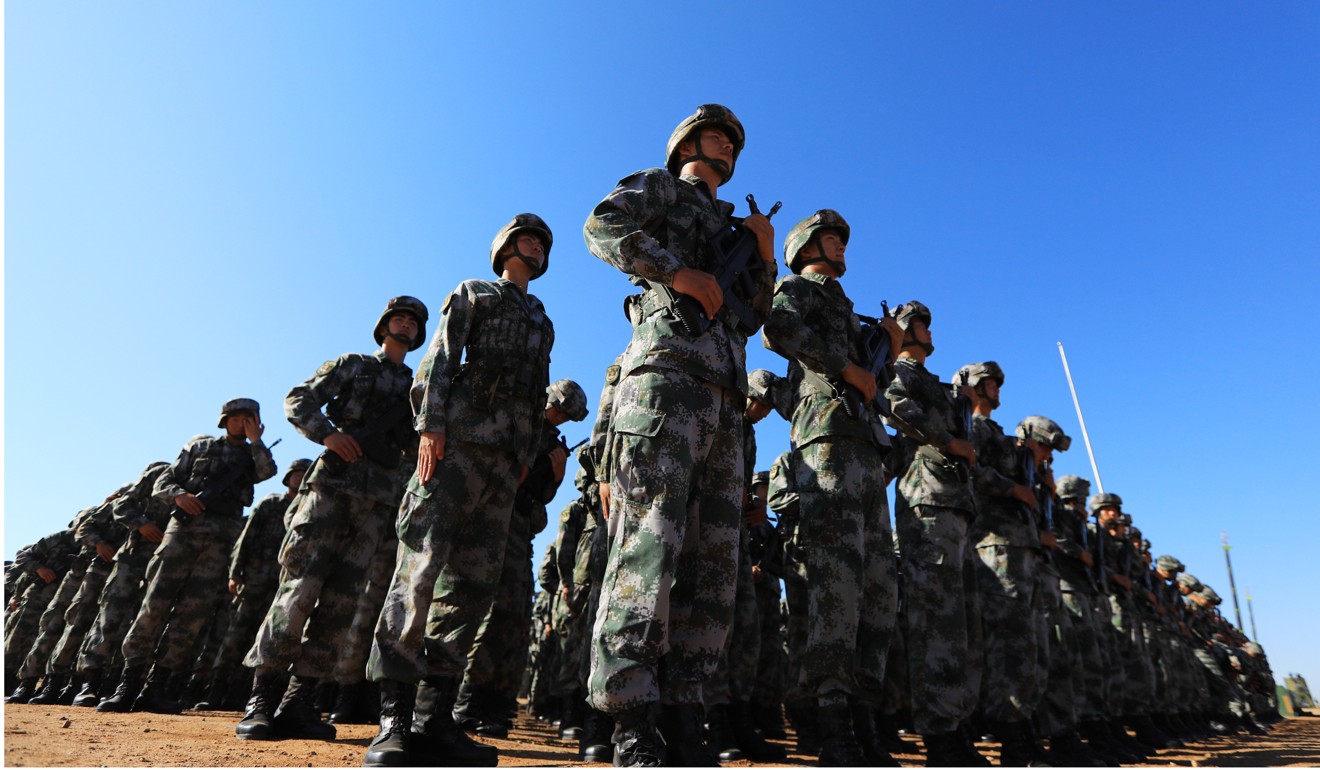 It is aimed at setting up a centralised system to formulate policies and regulations to care for veterans, including handling their pensions and retirement benefits.
It is also tasked with helping former soldiers find new jobs and providing them with training. Other duties include tending military memorials and graves.
The duties were previously handled by the Ministry of Civil Affairs, the Ministry of Human Resources and Social Security and the Central Military Commission.
The new body will be led by Sun Shaocheng, who was director of the resettlement department under the civil affairs ministry from 2001 to 2009.
Government statistics put the number of retired military personnel at 57 million.
This article appeared in the South China Morning Post print edition as: NEW MINISTRY LAUNCHED TO LOOK AFTER RETIRED SOLDIERS