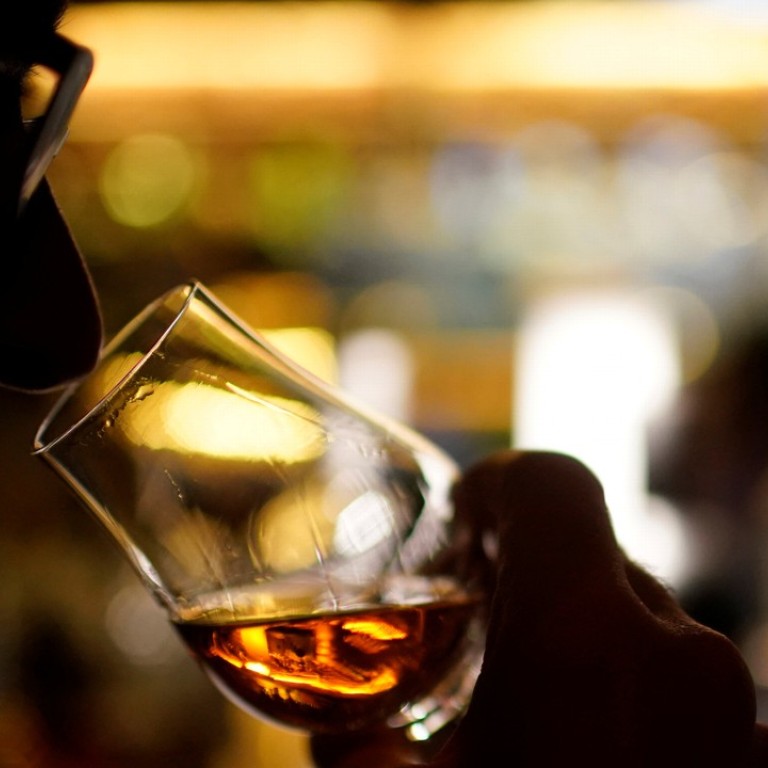 Whiskey imports on the rocks as threat of US-China trade war weighs on industry
American spirit makers are one of the many industries that could suffer if Beijing follows through with its threat to impose 25 per cent tariffs
When spirits dealer Daniel Taytslin brought his first pallet of American Ragtime Rye whiskey into Shanghai in early April, the 672 bottles faced a five per cent import tariff at China's customs.
His next shipment from New York could be a lot more expensive as China prepares to slap a 25 per cent additional tariff on hundreds of American products, including whiskey, because of a deepening trade dispute with the United States.
Taytslin and other US whiskey importers say the worsening row is making small traders, as well as big business, very anxious. 
Some are accelerating shipments through customs to avoid potential tariff hikes. Others report unusual delays at customs they worry are linked to the trade tensions.
The uncertainty gripping the niche market – US whiskey imports to China were worth only US$8.9 million last year – reflects the wider concern in the US business community in China that the trade stand-off could spark major disruption for American products in the world's second largest economy.
China's overall market was worth US$611.5 million in 2016, according to the latest data from wine and spirits analytics firm IWSR, with Scottish whisky imports taking up virtually all of that. 
US whiskey imports are in second place but growing rapidly.
Beijing last week said it would not back out of a fight with Washington, dashing hopes for an easing of tensions after Chinese President Xi Jinping vowed to open China's economy further and lower import duties on some goods.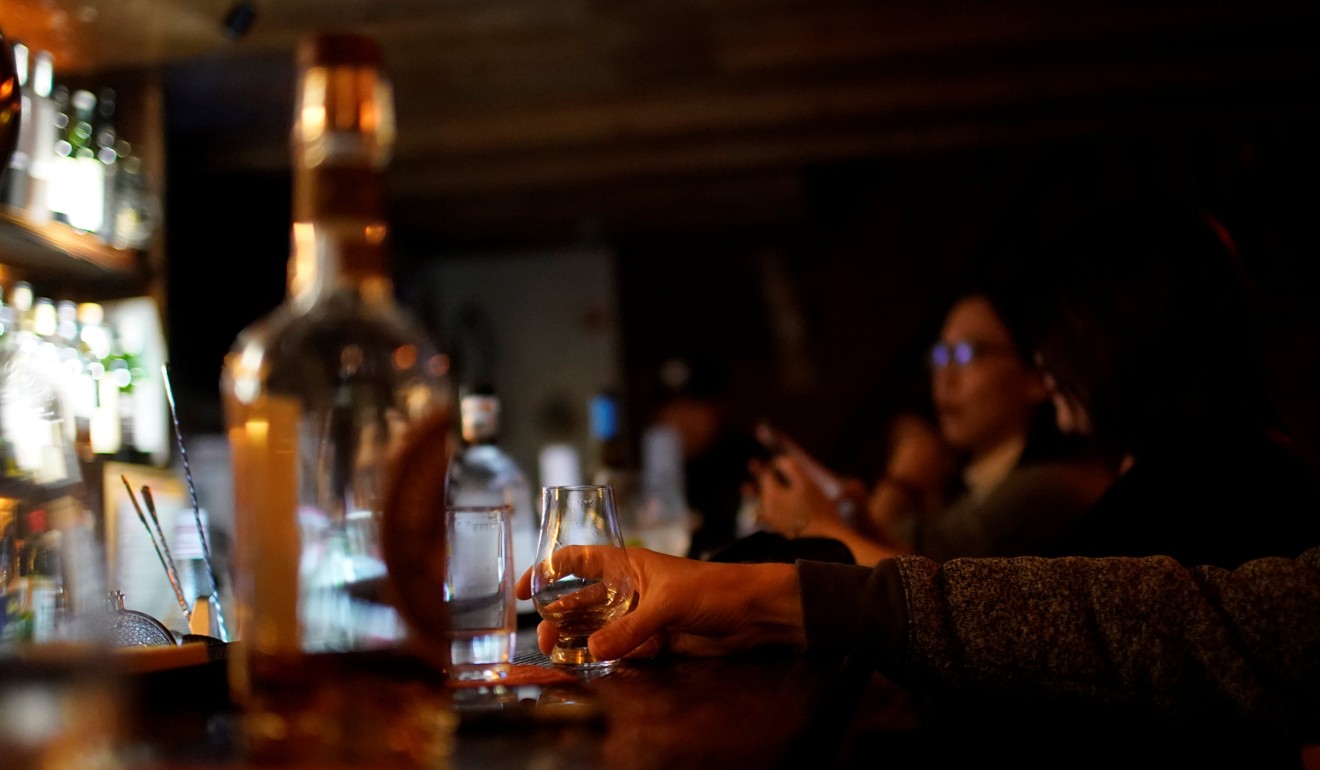 The US is planning 25 per cent tariffs on some 1,300 Chinese industrial, technology, transport and medical products. 
Chinese metal parts manufacturers have warned of factory closures or extra costs being passed to US customers.
China has fired back with a planned 25 per cent tariff on whiskey and around 100 other US products, but has not yet said when it will take effect. 
It has already raised tariffs on some other US products, including fruits and wine, in response to Washington's imposition of duties on imports of aluminium and steel.
Taytslin is already looking to take some of his goods out of a bonded warehouse in Shanghai, paying import taxes on them ahead of schedule to avoid being hit by increased tariffs.
He is also debating whether to pass on the higher prices for his future US whiskey shipments to customers.
"We now have a potential tariff increase, and I either have to eat into my margin to keep pricing consistent so it's competitive, or we're going to … have to release a higher price."
The hikes could hit a growing industry of smaller craft US whiskies, as well as bigger names like Brown-Forman Corp, the Kentucky-based maker of Jack Daniels and Woodford Reserve.
Brown-Forman declined to comment.
Beam Suntory, controlled by Japan's Suntory Group, and which owns Jim Beam, did not have an immediate comment when contacted by Reuters.
The US Distilled Spirits Council said in a statement this month that it hoped for a quick solution to the trade dispute to avoid a tariff hike that would "harm Chinese consumers, its hospitality sector and US whiskey exporters".
Two industry sources told Reuters that some containers of US whiskey were taking longer than expected to pass through Chinese customs, fuelling concerns among importers that this could be linked to the tariff stand-off.
James Leung, business director at Zhuhai Independent Wine & Spirit Ltd, which imports US bourbon whiskey brand Heaven Hill, said he had been told a container of at least one major American hiskey brand was being held at a Chinese port.
This had prompted him to notify China customers that he may have to ration supplies, due to concern that his own container shipments could be held up.
"I presume my containers will be somewhere on the port for who knows how long … so I have to be prepared," he said.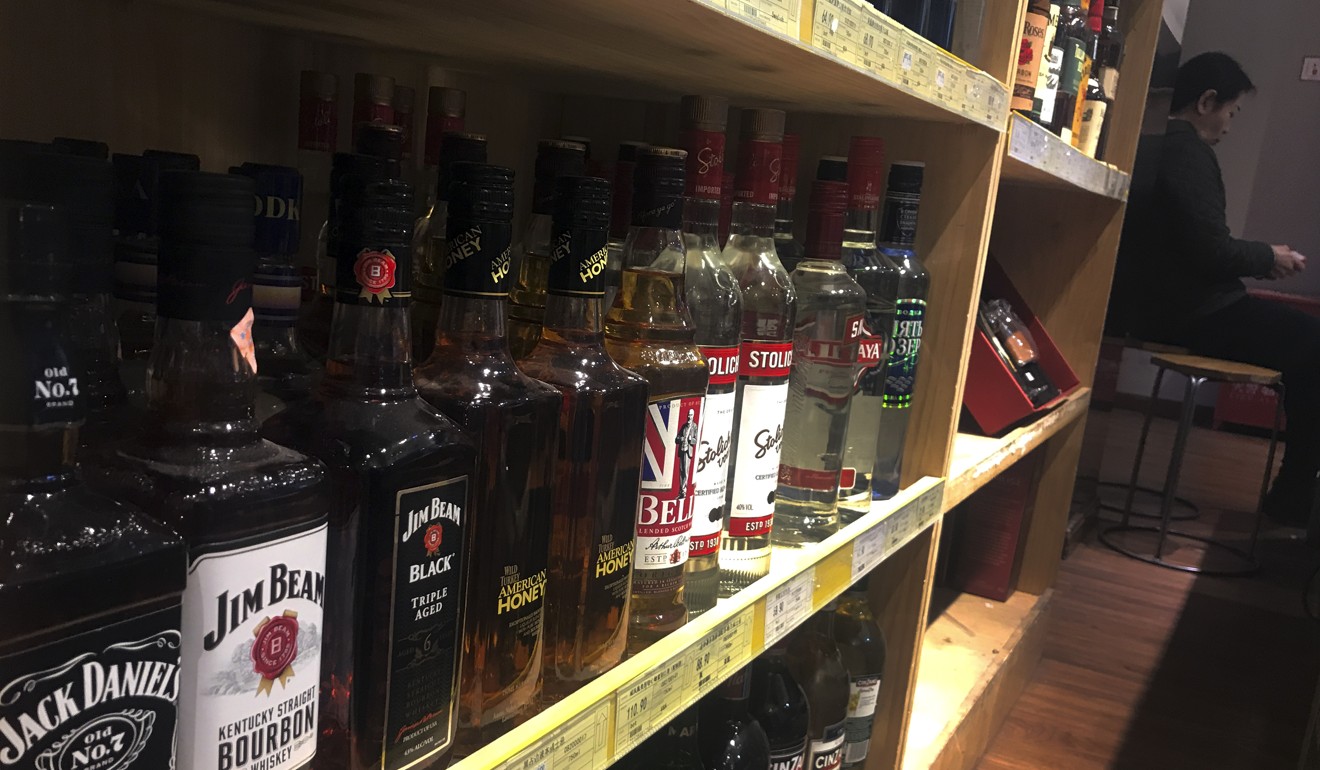 Reuters was unable to verify the reports of delays or which brands may have been involved. Chinese customs officials in the ports of Shanghai and Gongbei, in the southern city of Zhuhai, said there had been no policy changes relating to American products like whiskey.
Several other people in the industry said they had not seen their goods held up at customs.
One US-based whiskey industry source said he had heard reports from China colleagues about delays, but it was not clear if this was real or just talk for now.
The person asked not to be named because of the sensitivity of the matter.
We're "waiting for the other shoe to drop," the person said.
In the low light of wood-panelled speakeasy Senator Saloon in central Shanghai, bartenders Elephant Zhang and Jeremy Yang mixed classic cocktails like Manhattans and Sazeracs to the sound of Glenn Miller and Artie Shaw as they told Reuters they expected consumers to shake off any price hikes as they.
"It's like Japanese whisky," said Yang, drawing comparisons to a tipple that has seen its price surge in recent years due to rising demand and limited supply. "If people like a drink, they will pay a higher price."