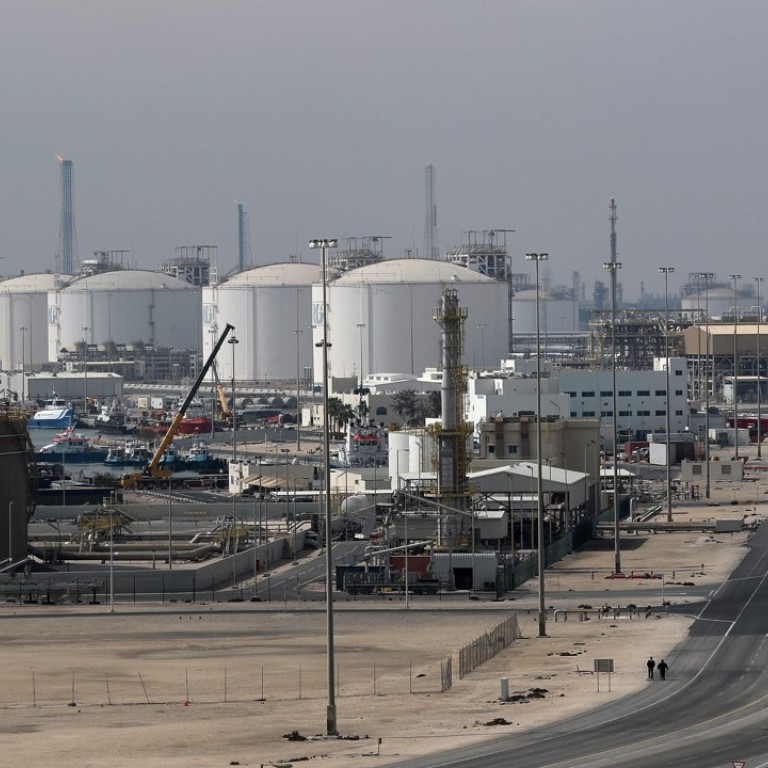 Crisis-hit Qatar looks to China for fresh natural gas demand and investment
Blockaded by neighbours, the tiny Gulf state is trying to diversify its economy and create trade opportunities, officials say
Qatar is aiming to capitalise on China's fast growing demand for natural gas as well as its expanding overseas investment and infrastructure pushes as the Gulf state tries to cushion the blows from a blockade by its neighbours. 
Qatari Energy and Industry Minister Mohammed bin Saleh al-Sada said Qatar was the world's top supplier of liquefied natural gas (LNG) and would increase production by about 30 per cent by 2024 to meet projected demand, particularly from East Asia.
"We expect China will continue to import more because of its environmentally conscious policies. And we will avail ourselves to the demand," he said in Doha last month.
China's imports of LNG grew by about 46 per cent to 38 million tonnes last year, making the country the second-biggest LNG consumer of the fuel after Japan. Qatar accounts for roughly a fifth of those supplies. 
China also imported about 30 million tonnes of natural gas via pipelines and is on track to become the world's biggest consumer of the fuel as it replaces heavily polluting coal as an energy source.
Al-Sada said the global supply of LNG had stagnated as few new projects came on stream but Qatar had been working on gradually ramping up its production by 2024, when the market would reach a balance.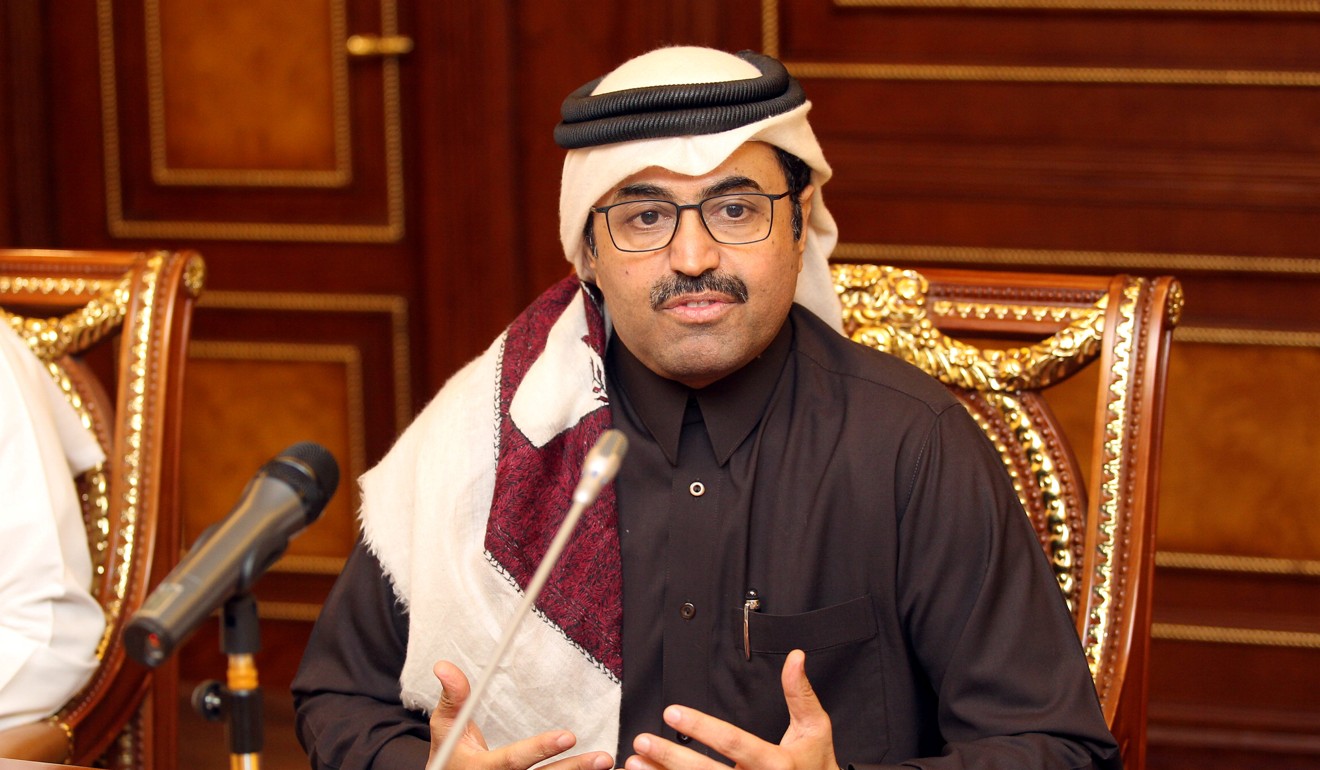 "Qatar's incremental increase of 30 per cent will be timely to satisfy this demand in the coming few years," he said.
"Qatar has timed the production to coincide with the tightening market and this will help secure the demand of the East Asian countries."
Al-Sada said Qatar had established "an excellent cooperative relationship" with China, and its LNG supply was not interrupted by the diplomatic crisis since last year.
Saudi Arabia, the United Arab Emirates, Bahrain and Egypt imposed a unilateral blockade on Qatar on June 5, cutting diplomatic ties and closing their land, air and sea borders over Qatar's alleged support for terrorism.
To limit the economic fallout from the blockade, the Qatari government expanded its horizons and unlocked tens of billions of dollars to stabilise its financial markets and prop up its economy.
Despite the embargo, Qatar grew 1.9 per cent in the third quarter of last year and 1.8 per cent in the fourth quarter, according to official data.
Qatari officials said the blockade was forcing the country's economy to be more diversified and the door was open for Chinese players to take part.
Chinese passport holders have visa-free entry to the country, and Qatar Airways and the Qatar Tourism Authority are keen to attract Chinese travellers.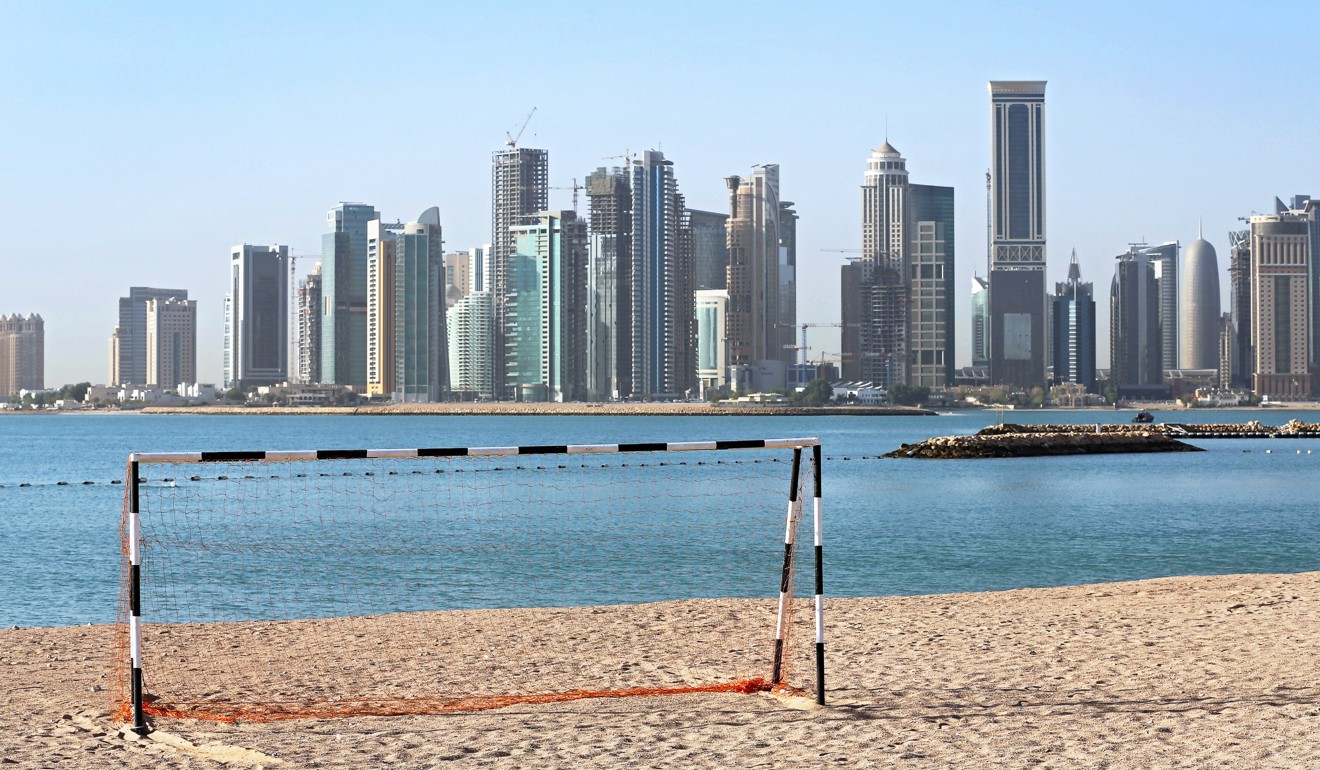 Tie-ups are also take place in construction. China Railway Construction Corporation and its local partner will build the Lusail Iconic Stadium, the venue for the 2022 soccer World Cup opening and closing ceremonies and final. 
China Harbour Engineering has also carried out major construction works for the new Hamad Port in suburban Doha, which will include a free-trade zone to attract foreign investors in the sectors like manufacturing and IT.
Al-Sada said the port would offer tax-free policies and free movement of capital, in addition to a special legal and regulatory environment.
"That will allow Chinese companies ... to come and have an established base in Qatar … Bring your know-how and expertise and technologies," he said. 
On the financial front, Qatar set up the first yuan clearance centre in the Middle East in 2015 and plans are in the works for mutual listing of Qatari and Chinese exchange-traded funds in both markets.
"We want to send a message that Qatar's economy will be more independent and expedite its diversification," Qatar Stock Exchange chief Rashid Bin Ali Al Mansoori said.
Yousuf Mohamed al-Jaida, CEO of the Qatar Financial Centre, also said that since the blockade the authorities were "aggressively" re-strategising for further opening up and Doha was aiming at establishing a parallel financial centre to Dubai.
"We were forced to become more independent," he said.
This article appeared in the South China Morning Post print edition as: QATAR LOOKS TO CHINA for GAS SALES, INVESTORS