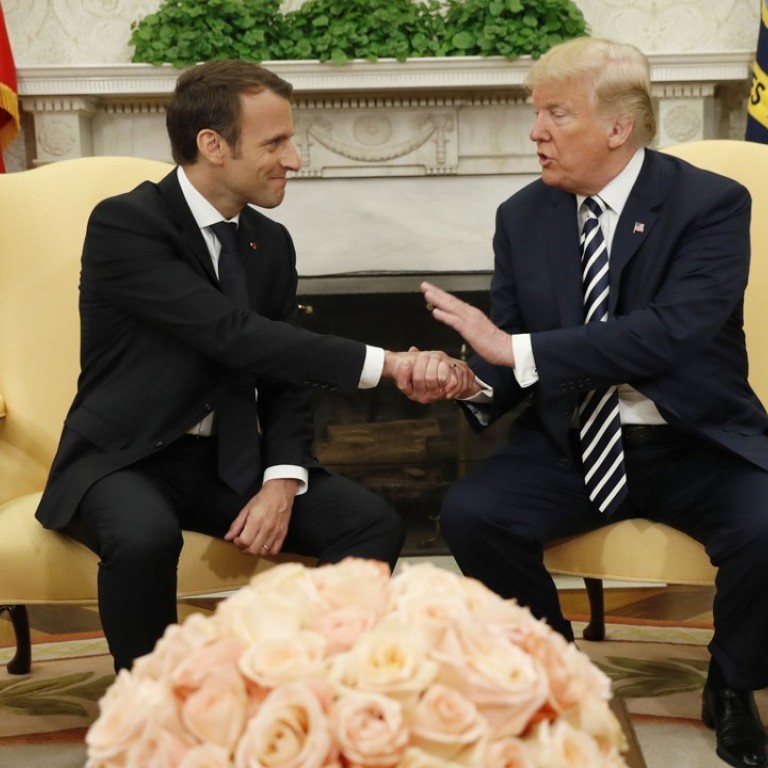 Why Donald Trump and Emmanuel Macron will need to talk about China
The French President could make common cause with his US counterpart given their mutual concerns about 'unfair' trade practices
This week, as President Emmanuel Macron is visiting Washington, for the first ever state visit under the Trump presidency, the China question will be in the background.
On both sides of the Atlantic, foreign policy circles have been speculating about possible outcomes from the three-day visit.
Key subjects include the future of the Iran nuclear accord and the Syria crisis.
Macron might even try to bring up climate change or the role of the European Union's new Permanent Structured Cooperation defence pact.
But there is little doubt that China will be on everybody's mind, as both the United States and the European Union are engaged in complex dealings with Beijing.
Although Trump and Macron may not see China from the same angle when it comes to security in the South China Sea, France is perhaps the only European country with strategic interests in the Asia-Pacific region thanks to its overseas territories.
In 2016, former defence minister Jean-Yves Le Drian, who is now Macron's Foreign Minister, suggested that the EU should send patrols to the South China Sea.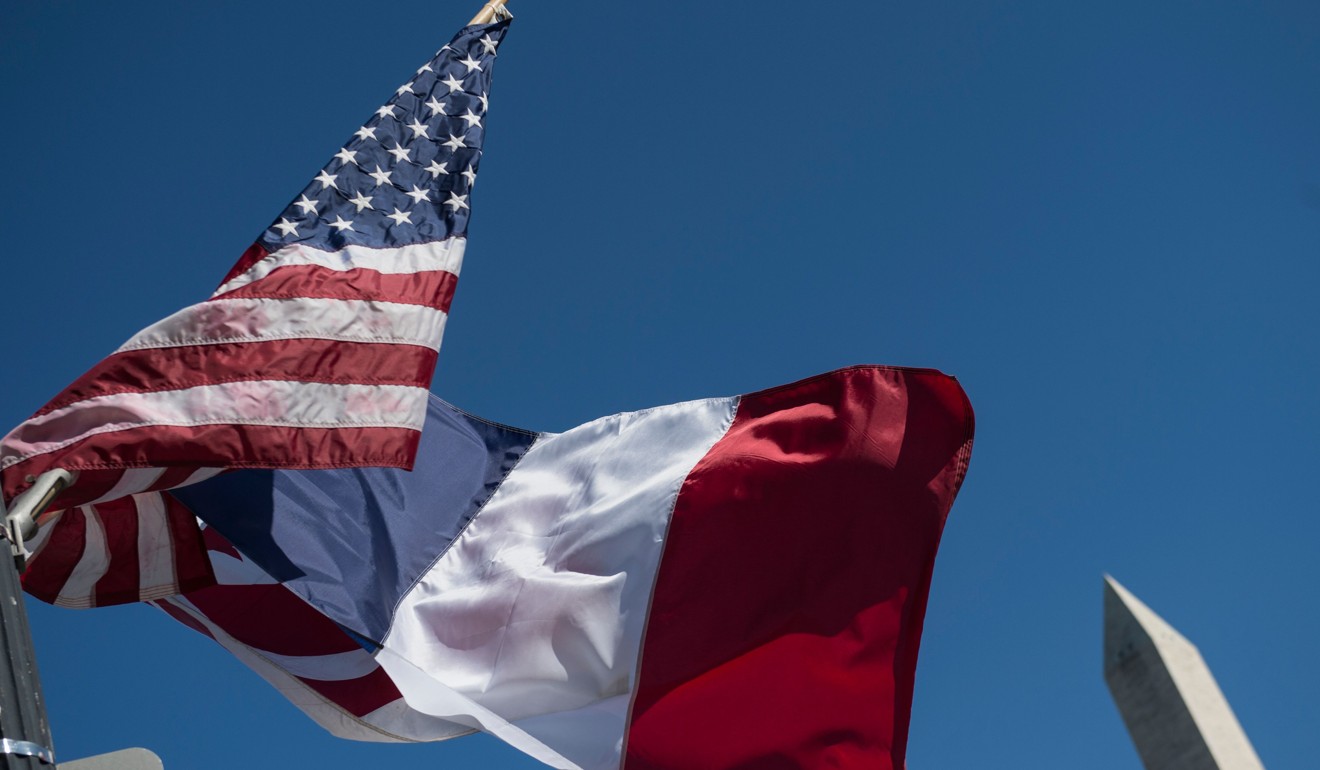 For both Trump and Macron, the subject of the moment is likely to be trade. Last month, the US administration decided to trigger Section 232, imposing unilateral tariffs on steel and aluminium. Macron's visit comes as the clock ticks down to a May 1 deadline for European alternatives to a trade war.
Although Europeans were caught in the crossfire, the prime target of Trump's action was China, which he has repeatedly accused of unfair trade practices.
France's largest bilateral trade shortfall, €30 billion (US$36.8 billion), is with China. Macron may want to address the topic with Trump, whose administration has been willing to engage the Europeans on China's rising economic influence.
Late last year, the US National Security Strategy explicitly mentioned China's "strategic foothold" in Europe, "where it is expanding its unfair trade practices and investing in key industries, sensitive technologies and infrastructure."
While warning against China's expansion in Europe, the strategy suggested that America could cooperate with its allies to "contest China's unfair trade and economic practices and restrict its acquisition of sensitive technologies".
There also are calls for stronger foreign direct investment screening mechanisms on both sides of the Atlantic.
America's Congress is now looking at strengthening the role of the Committee on Foreign Investment in the United States and has blocked several Chinese acquisitions. Two major telecom companies considered as threats to the national security – ZTE and Huawei – were recently told that they would not be able to enter the US market.
In Europe, there have also been new developments on the FDI side. The European Parliament is currently examining a 2017 proposal from Commission President Jean-Claude Juncker to start screening Chinese investments in the hi-tech or infrastructure sectors.
The EU is trying to define a joint position on Chinese FDI, although the Commission had to compromise on a non-binding arrangement giving guidelines to national governments on investment in sensitive fields.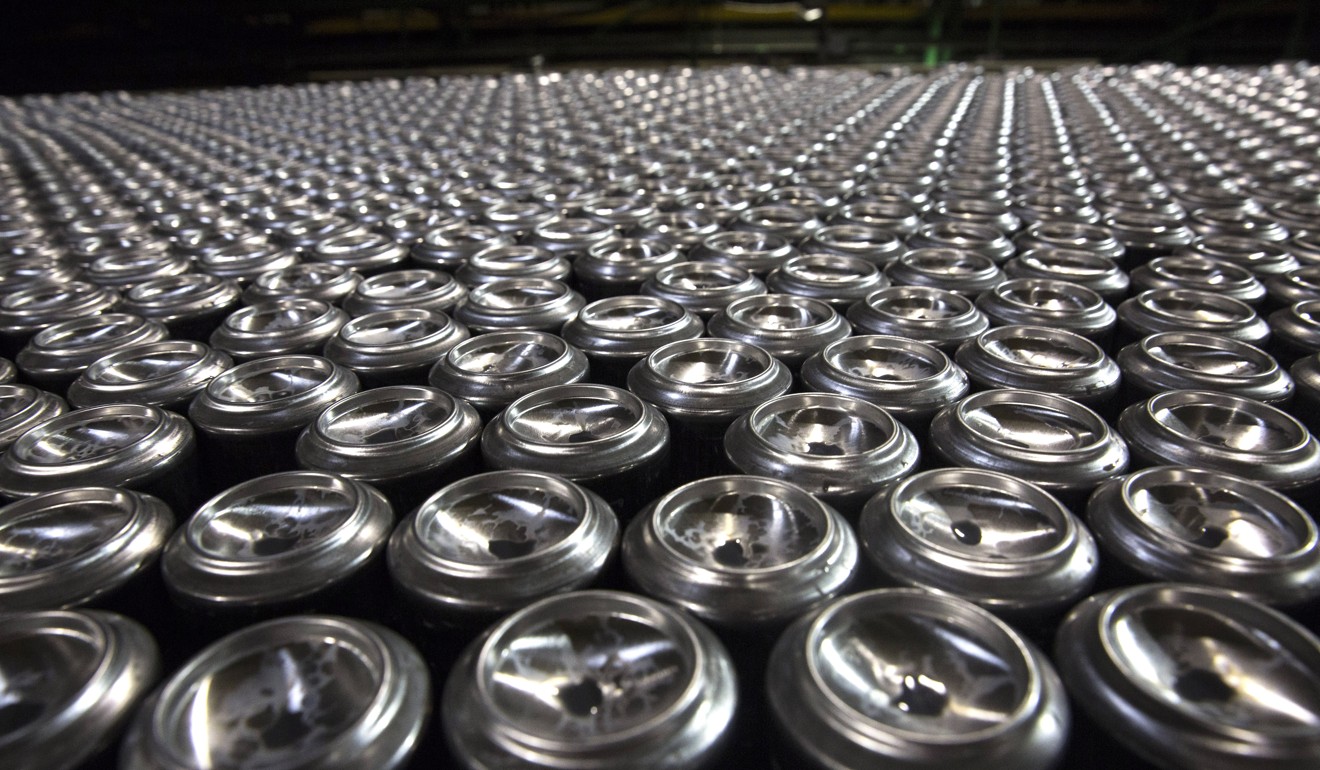 France, Germany and Italy had all expressed concerns about China's unfair practices and use of state-aid.
While German Chancellor Angela Merkel seems to have taken an even stronger stance on China – earlier this year, she warned of the "huge challenge" posed by China to German industry – France has also adopted a more cautious approach.
While he has said he welcomed Chinese investments, the French president has stressed that reciprocity and access to the Chinese market should be part of the relationship.
Asked about Chinese investments in January, French Finance Minister Bruno Le Maire answered that France welcomed foreign investments but not "looting".
A few months ago, the French government decided to hold on to a 10.1 per cent in the Toulouse-Blagnac airport – denying a purchase by Casil, the Chinese consortium which already owns 49.9 per cent of the airport.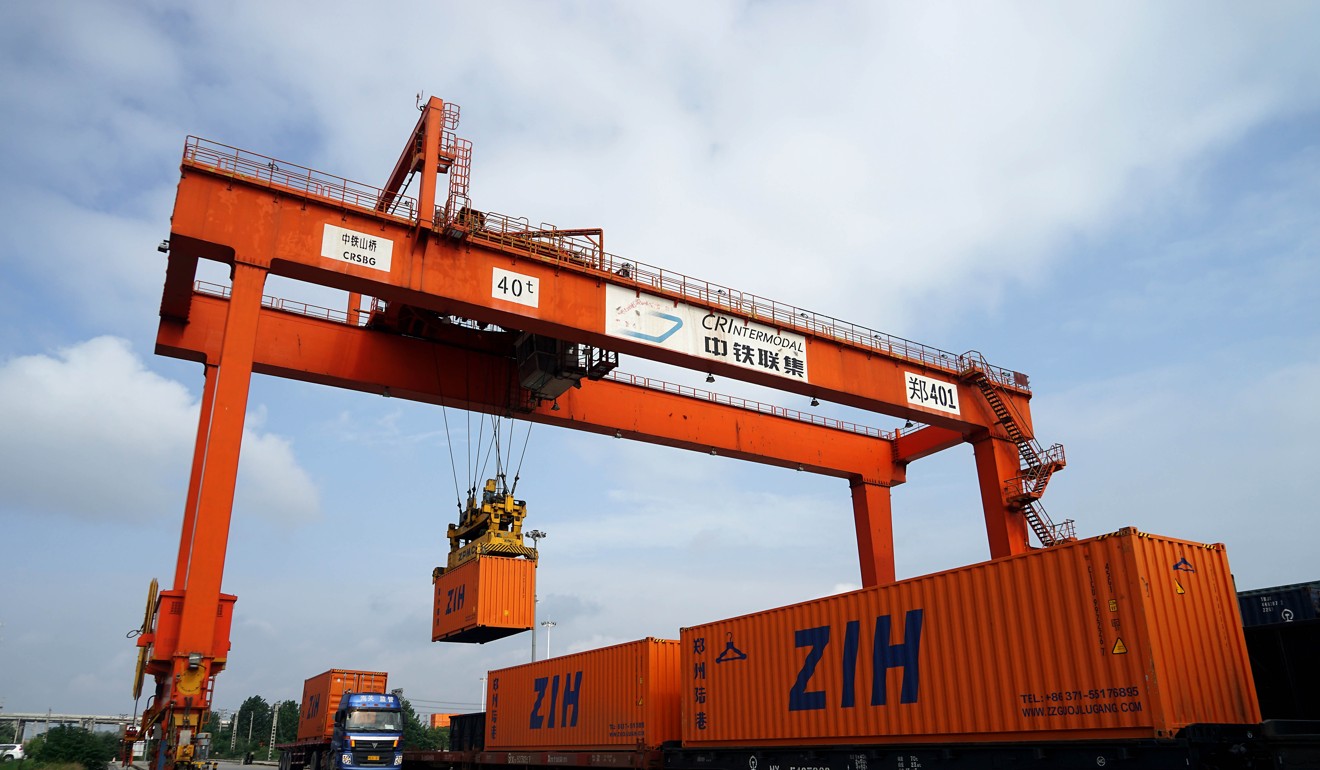 European leaders, including Macron, Merkel and British Prime Minister Theresa May, have been cautious over the Belt and Road Initiative.
During his January trip to Beijing, Macron made clear that the transcontinental infrastructure project should not be a one-way road". According to recent reports, 27 of the 28 EU ambassadors to China signed a document criticising aspects of the project.
They denounced it as designed to hamper free trade and give Chinese companies an advantage. The document said the project "runs counter to the EU agenda for liberalising trade and pushes the balance of power in favour of subsidised Chinese companies." Washington has remained silent about the Belt and Road Initiative.
As the White House threatens to impose more tariffs, there are talks of a possible "coalition of the willing" to stand up to China over what Washington sees as unfair trade practices. The EU's position is "close to the US", according to a senior official, although the Europeans insist this should be handled in accordance with World Trade Organisation rules.
Macron's visit, which will be followed later this week by Merkel's, could see the start of an increased cooperation vis-à-vis China.
However, it is not clear at this stage what the Europeans would gain from a joint approach, although Washington and European capitals do have increased shared interests when it comes to managing China's rise, especially with regard to the Made in China 2025 plan.
Chinese multinationals have expanded worldwide, while the Chinese market remains relatively closed to foreign companies in a large number of sectors.
Both the EU Chamber of Commerce in China and the American Chamber in China have pointed out there is a lack of reciprocity in China, while Western markets have remained fairly open.
Despite years of negotiations, neither the Sino-American Bilateral Investment Treaty nor the EU-China Common Agreement on Investment have made much progress.
Philippe Le Corre is a Senior Fellow at the Harvard Kennedy School's Mossavar-Rahmani Center for Business and Government, and a non-resident Senior Fellow at the Carnegie Endowment for International Peace
This article appeared in the South China Morning Post print edition as: Why Trump and Macron must face the China question