Taiwan
Get more with myNEWS
A personalised news feed of stories that matter to you
Learn more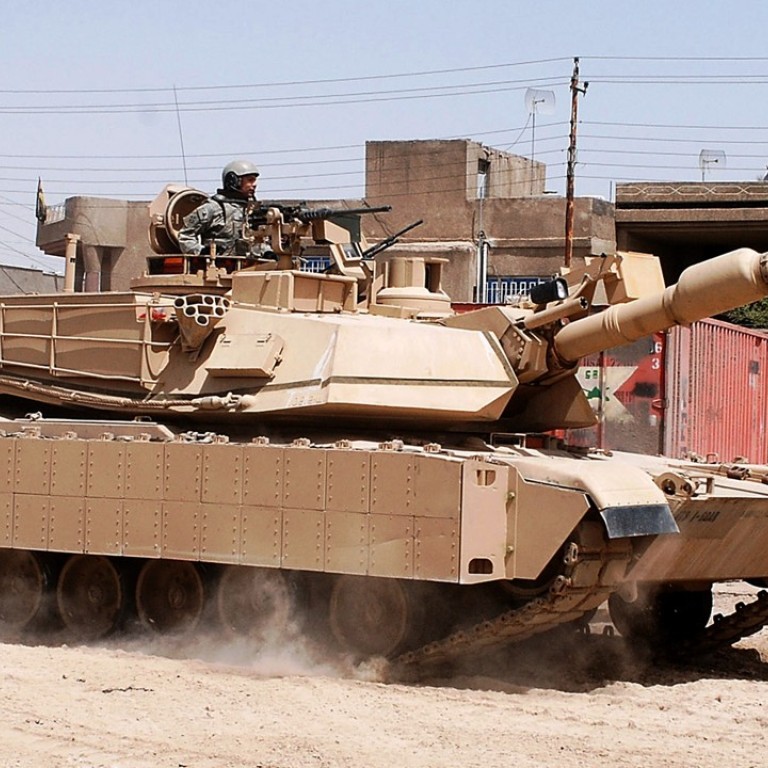 Taiwan puts US Abrams battle tanks on military wish list
The island's defence minister says an assessment will be made by the end of the year on how many of the tanks it plans to add to its armed forces
Taiwan will decide by the end of this year whether it will buy a series of US battle tanks – and if so, how many – amid expectations of greater military pressure from mainland China.
National Defence Minister Yen Teh-fa told a panel of legislators that the US M1A2 Abrams tanks would be key to the island's last line of defence under a strategy Taipei unveiled late last year. 
Yen also said the tanks could help transfer technology to the island's defence industry, Taiwan's Central News Agency reported on Monday.
"The Taiwan Strait is very likely to replace the Korean peninsula as the hottest flashpoint in the region," he said.
"In response to the changing situation, Taiwan's military has also increased its combat readiness."
Yen added that Beijing would "hold more long-range military training and increase joint forces operations when engaged in such activities in waters near Taiwan".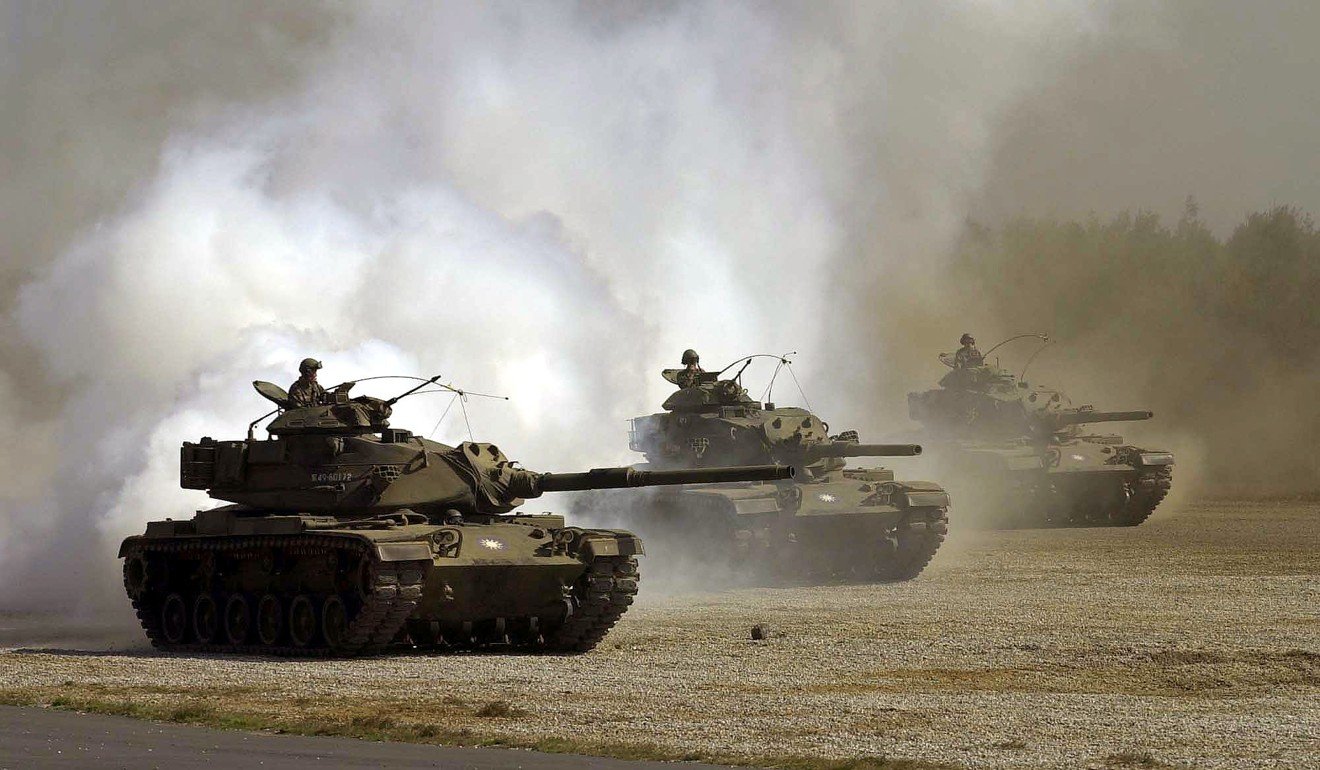 Relations between Beijing and Taipei have nosedived since Taiwanese President Tsai Ing-wen, of the pro-independence Democratic Progressive Party, took office in 2016. 
Beijing has also stepped up military exercises near the island and in the Taiwan Strait, the waterway separating the mainland from the self-governed island, which Beijing considers an inalienable part of China.
In its first national defence review released in December, Tsai's government expanded its defensive focus from coastal areas to include the sea and air around the island. 
Taiwan's United Daily News reported on Monday that the island's defence ministry planned to buy two battalions, or 108, M1A2 tanks, but the army hoped Taipei could buy more.
Yen did not give a number but did say any purchase would be smaller than past procurements.
As part of its overall strategy, Taipei has enlisted its defence research institute, the National Chung-Shan Institute of Science and Technology, to upgrade its ageing M60A3 tanks. 
The US-based Defence News website reported in 2015 that Taipei had been looking for surplus US Army M1 tanks to replace its M60s, but tanks were not a high priority given the island's mountainous interior and coastal wetlands. There were also concerns that the island's bridges were not strong enough for tanks and that there was not enough military land set aside for their use.
Meanwhile, the Taiwan Defence Industry Development Association said on the weekend that US government officials would not attend a Taiwan-US defence contractors forum in Taiwan next week.
Central News Agency reported that the Taiwan-US Defence Business Forum, to be held in Kaohsiung on May 10, would be a civilian exchange. 
It said officials are expected to meet at the main US-Taiwan Defence Industry Conference, which will be hosted in the United States in autumn.
This article appeared in the South China Morning Post print edition as: Taiwan mulls buying US tanks as last line of defence