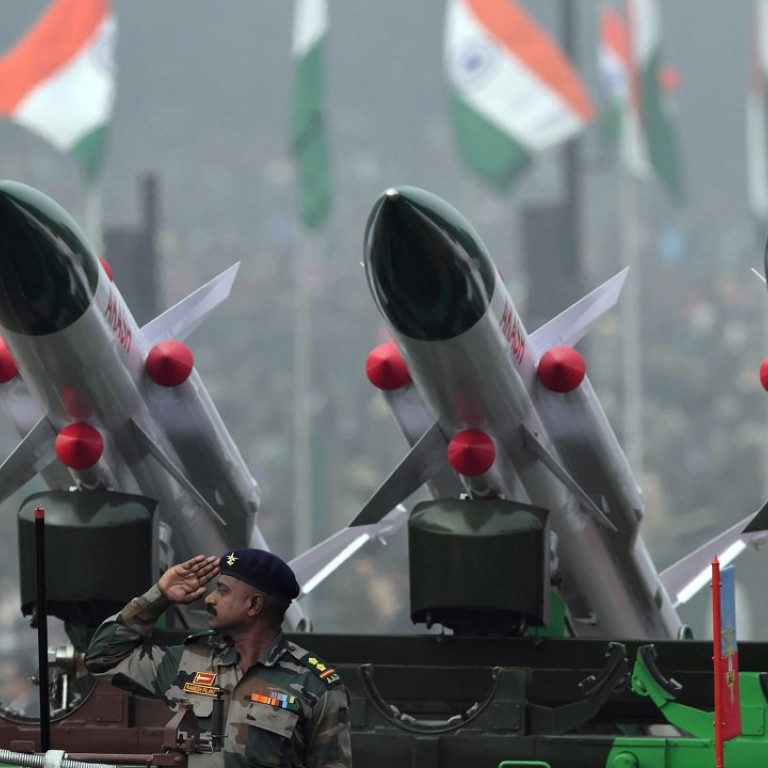 India and Japan increase military spending, 'driven by China tension'
India moves into world's top five spenders while Japan boosts its military outlay for sixth straight year, as report cites strains with neighbours
Tensions with China have pushed Asian nations including India and Japan to boost military spending, according to a global arms spending report. 
India's defence spending rose by 5.5 per cent to US$63.9 billion in 2017, overtaking that of France as it became one of the world's top five military spenders, the Stockholm International Peace Research Institute (SIPRI) said in a report released on Wednesday.
The United States, China, Saudi Arabia and Russia were the leading four last year in military spending. 
"The Indian government plans to expand, modernise and enhance the operational capability of its armed forces, motivated at least partially by tensions with China and Pakistan," the report read. 
Siemon Wezeman, a senior researcher for the SIPRI, said: "Tensions between China and many of its neighbours continue to drive the growth in military spending in Asia."
The list of the world's biggest military spenders has remained largely consistent in recent years, dominated by the US and China, which spent US$610 billion and US$228 billion last year respectively, according to the SIPRI. 
China's military spending was 3.6 times that of India, which was the region's second-largest spender. 
As it goes ahead with a modernisation drive for the People's Liberation Army, China has pledged to raise its military spending by 8.1 per cent this year, after its 2017 total showed an increase of 5.6 per cent compared with 2016.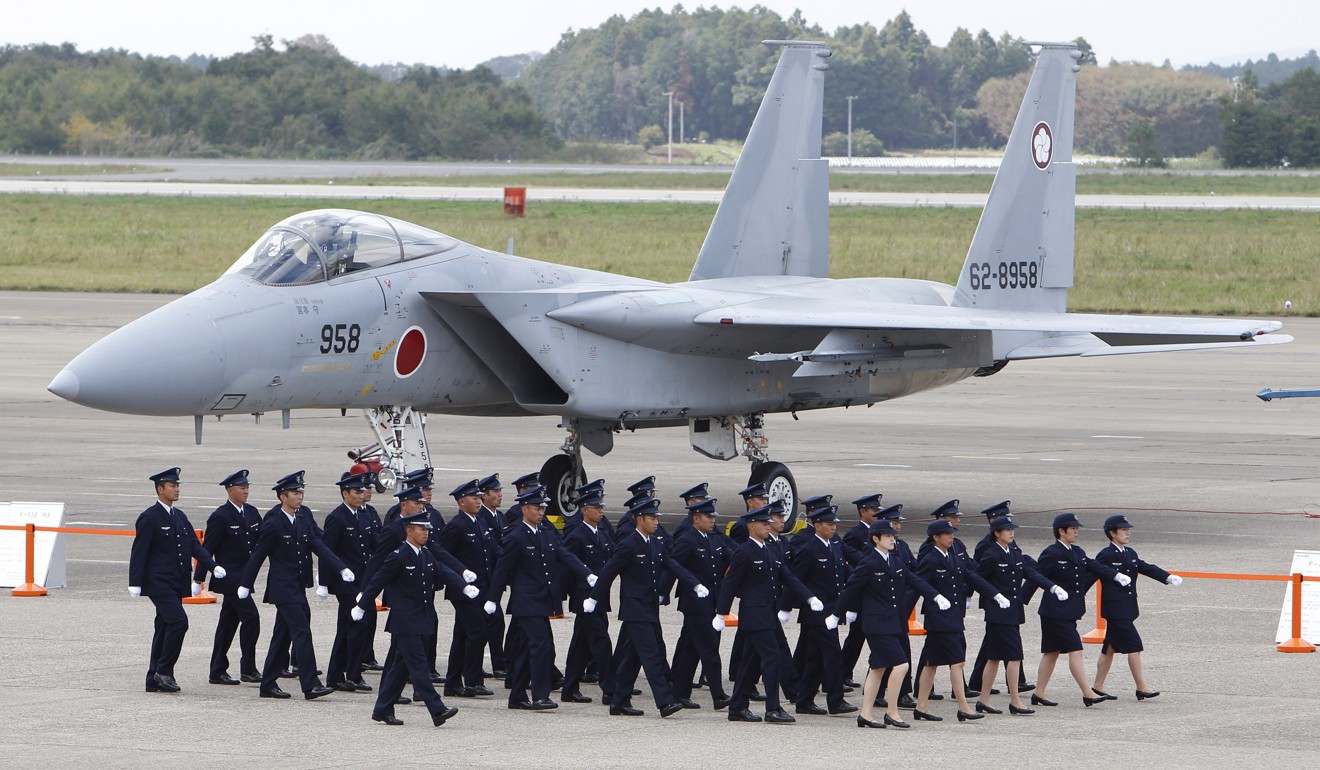 That increase was its slowest since 2010, but China's share of worldwide military expenditure rose to 13 per cent in 2017 from 5.8 per cent in 2008, according to the institute.
China and India were engaged in a 72-day military stand-off at their shared Doklam border in the Himalayan region last year, the closest the two countries have come to military confrontation in half a century. 
Despite the thawing of Sino-India tensions following meetings between Chinese President Xi Jinping and Indian Prime Minister Narendra Modi in September and last weekend in China, satellite images released by US geopolitical intelligence company Stratfor in January revealed that both countries have been actively bolstering their military presence near the border.
Shashank Joshi, a senior research fellow at the London-based Royal United Services Institute, said India faced a big challenge in modernising its forces.
"Clearly, India's relations with both Pakistan and China have deteriorated over the past decade, and particularly since 2016 or so. This has not had a dramatic impact on India's level of spending, but it has led to specific investments," he said. 
"One of the most important is a new mountain strike corps – India's first offensive corps directed at China rather than Pakistan – based in the east. This is being built up slowly, but surely. Other investments are being made into new aircraft carriers and combat aircraft."
Adam Ni, a researcher on China's foreign and security policy at the Australian National University, said India's military spending increase was not big enough for it to catch up with China. 
He added that China's defence spending was a "massive underestimate" of what is actually spent on defence, especially on research and development.
"India is doing what it can to improve its military to affect Beijing's strategic calculus in favour of India. That is, to be able to impose more cost on Beijing in case of competition or conflict," he said.
Worldwide military spending rose marginally last year to US$1.73 trillion, or roughly 2.2 per cent of global gross domestic product, the SIPRI said. 
Although the report said Japan remained in eighth place for military spending, its defence outlays for the year starting April 1 were due to rise for a sixth straight year, going up by 1.3 per cent to 5.19 trillion yen (US$45.76 billion), according to a budget breakdown published by its government last month. 
Japan's increases in defence spending represent a change in policy since the 2012 cut to the defence budget. 
"Perceived threats from China and North Korea remain the most important factors in Japan's security strategy," the report said. 
This article appeared in the South China Morning Post print edition as: TENSIONS WITH china DRIVE INDIA, JAPAN arms SPENDING