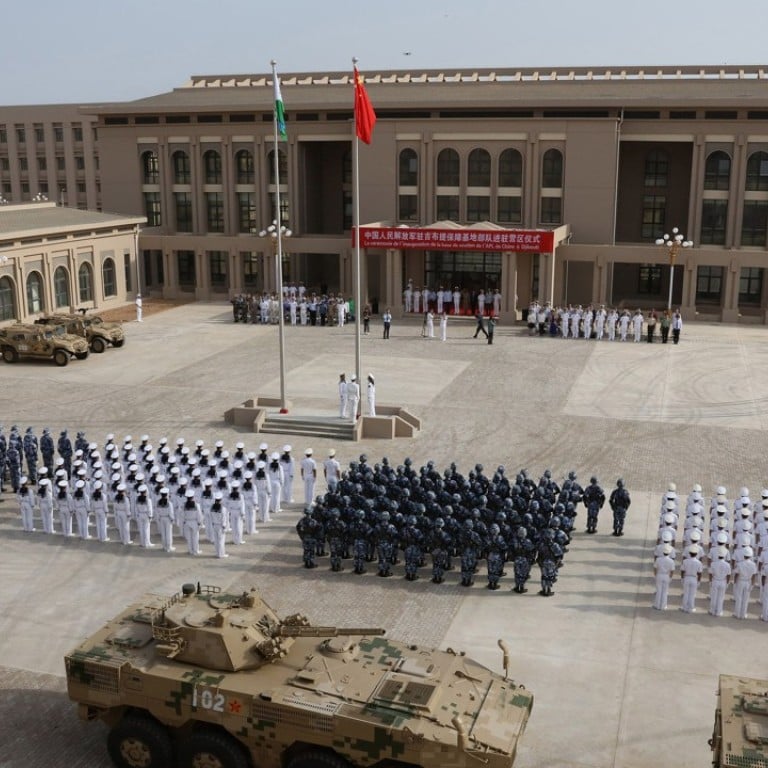 Pentagon lodges complaint after US pilots 'injured by Chinese military lasers' in Djibouti
Chinese officials deny American accusations that pilots have been targeted near Beijing's first overseas military base
Beijing has denied US claims that its military base in Djibouti had been used to launch laser attacks against US pilots.
The Pentagon claimed on Thursday that two US pilots had been injured as a result of Chinese nationals shining military grade laser pointers into their eyes as they came in to land at an American base in Djibouti.
The injuries followed claims that a number of flights near the east African base had been affected by lasers, and US officials have now issued a formal diplomatic complaint demanding Beijing investigates.
But a statement by China's Ministry of Defence on Friday said the US allegations did not accord with the facts, adding that it had rejected the allegations through official channels.
"China has always complied with international law and the laws of the host country," the ministry said in a statement.
"They are very serious incidents," Pentagon spokeswoman Dana White said. "This activity poses a true threat to our airmen."
In one case, two pilots on a C-130 cargo plane suffered minor eye injuries as they came in to land at the base in the Horn of Africa nation, another spokeswoman, Major Sheryll Klinkel said.
Located at Djibouti international airport, the US military's Camp Lemmonier base is its only permanent facility in Africa. It is used largely for counterterrorism operations in East Africa and Yemen.
China last year opened a naval base in Djibouti, only a few miles from the US facility, marking the first overseas base for Beijing's rapidly growing military.
White said she was "confident" that whoever had shone the high-powered lasers was Chinese. She said that the Pentagon had filed the formal complaint because of the injuries and the growing number of incidents, of which there were below 10 in recent weeks.
US authorities recently issued a notice warning pilots that there had been "multiple events involving a high-power laser" in the vicinity of the Chinese base. The notice urged pilots to "use extreme caution when transiting near the area".
IHS Jane's Defence Weekly, citing "multiple intelligence sources", reported in April that the Chinese navy is suspected of operating a high-power lasing weapon at the base in Djibouti or on a ship offshore.
"The use of lasers to temporarily blind pilots has been increasing over the years and dates back to the cold war when US Navy pilots were periodically attacked by lasers emanating from Soviet naval vessels and spy trawlers," Jane's said.
Marine Lieutenant Colonel Chris Logan, a Pentagon spokesman, said that reports from pilots indicate that on three occasions the lasers were military grade and came from the Chinese base nearby.
On Wednesday Chinese military observers told the South China Morning Post that the lasers might have been used to scare off birds near the airfield or disrupt possible spy drones, rather than targeting foreign pilots.
They also pointed out that China is a signatory to the Protocol on Blinding Laser Weapons, which bans the use of lasers that cause permanent blindness.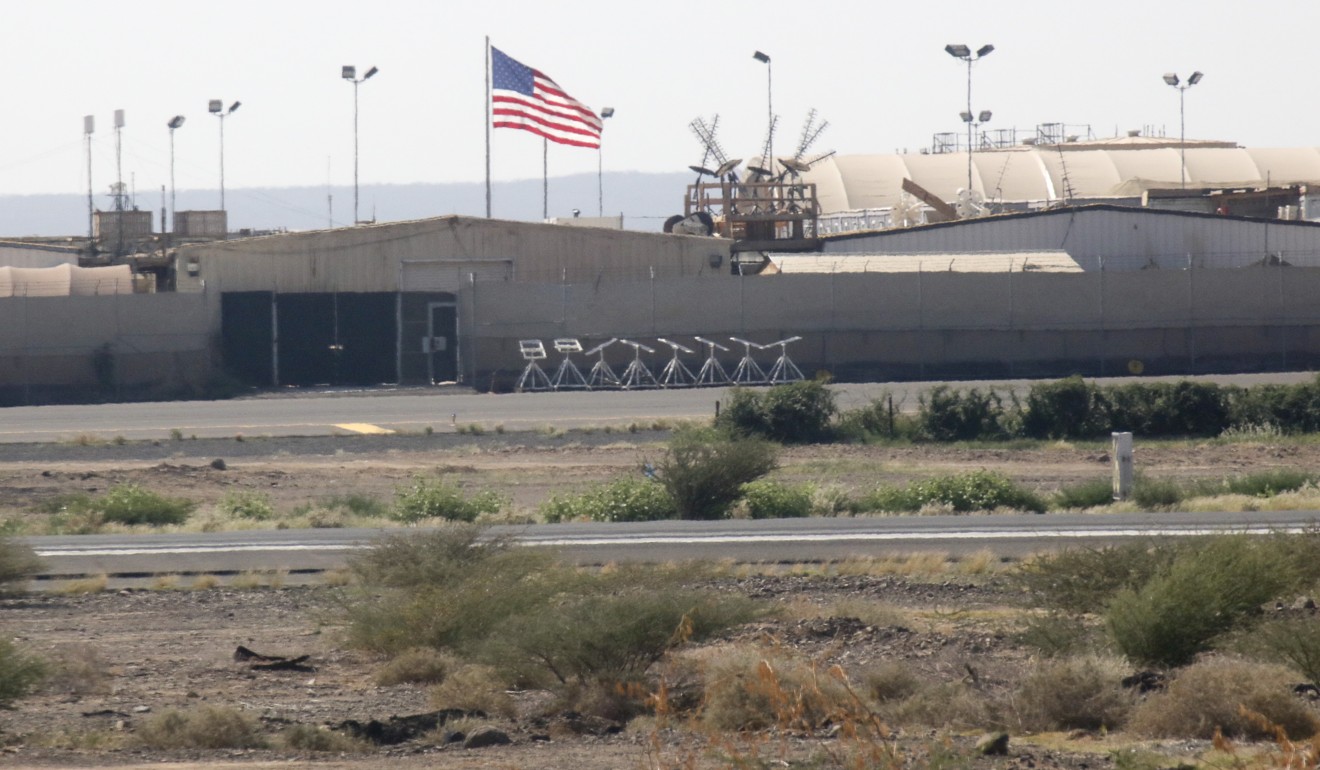 "The Chinese and US bases in Djibouti are really close, so one could disturb the other if the two sides don't have a proper communication mechanism," said Zhou Chenming, a Beijing-based military analyst.
Zhou noted that China has already publicly showed its use of laser weapons against drones at air exhibitions.
The Chinese military base in Djibouti is just a few miles northwest of Camp Lemonnier, the only permanent US military base in Africa and home to 4,000 US military personnel.
Camp Lemonnier was established after the September 11 attacks, and is mainly used as a counterterrorism hub in the region. A 2013 Washington Post report said the Djibouti government had forced it to stop drone flights – which numbered up to 16 a day – from the base because of safety fears and relocate its unmanned spy aircraft to a more remote location. 
Djibouti has become a hub of foreign military activity in recent years, hosting bases from an array of countries including France, Italy and Japan. Saudi Arabia is planning to build a base there as well.
Agence France-Presse, Associated Press, Washington Post
This article appeared in the South China Morning Post print edition as: Chinese lasers 'injure u.s. pilots in Djibouti'