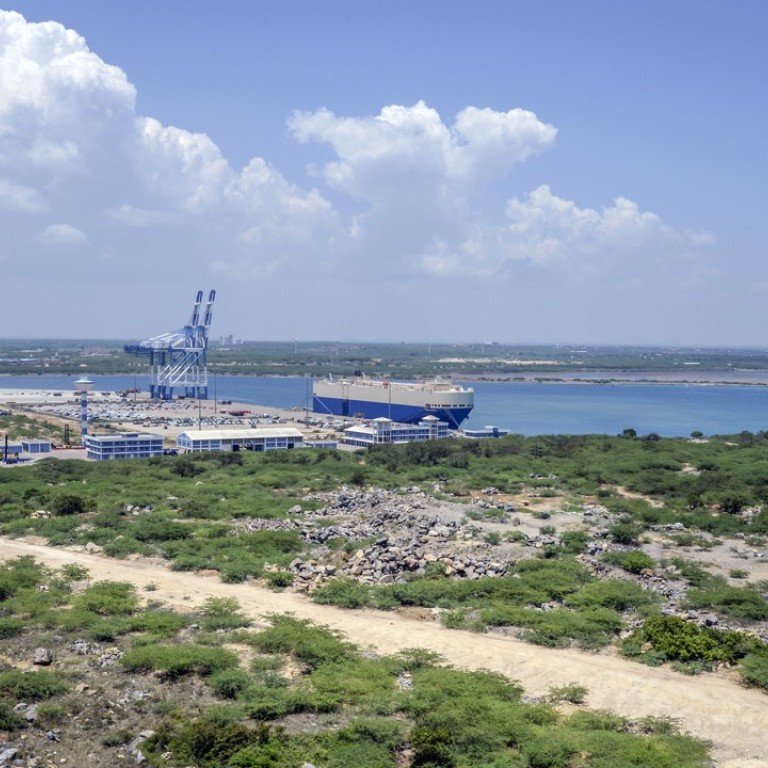 Sri Lanka gives green light for Chinese LNG plant near Hambantota port
Approval comes amid fears that Chinese-controlled port might be used as a naval base
Sri Lanka's state-run investment body has approved a US$500 million liquefied natural gas plant by China Machinery Engineering near a Chinese-controlled port and industrial zone, the development strategies minister said on Friday.
The state-run Board of Investment had approved investment projects worth US$1 billion in the first quarter, Malik Samarawickrama said, the largest of which was the LNG project in Hambantota, where China Merchants Port Holdings controls a Chinese-built port on a 99-year lease.
The port, which is leased for US$1.12 billion, is near the main shipping route from Asia to Europe and likely to play a major role in China's "Belt and Road Initiative".
Chinese control of Hambantota, as well as a plan to acquire about 6,000 hectares (15,000 acres) to develop an industrial zone nearby, has raised fears that it could also be used for Chinese naval vessels.
Government and diplomatic sources have told Reuters that the United States, India and Japan had raised concerns that China might use the port as a naval base. The Sri Lankan government has said the agreement bans usage of the port for military purposes.
Joe Felter, deputy assistant defence secretary for South and Southeast Asia, said some of Beijing's activities in the South Pacific had not been "consistent" with what that strategy promoted.
He named developments at the ports of Hambantota in Sri Lanka and Gwadar in Pakistan, as well as the China-Pakistan Economic Corridor, as "predatory economic activities".
"Into the South Pacific, we heard some other disturbing news on China's predatory economic activities – they are also trying to gain a foothold in ways we don't think are consistent with the interests of those individual states and countries," Felter said.
There are also rising concerns that China is intensifying the debt problems of Sri Lanka. The nation's economy is struggling under debts owed to China with the rupee depreciating.
Critics have said Sri Lanka could sink deeper into debt with China because of infrastructure projects that China funded under its belt and road programme.
This article appeared in the South China Morning Post print edition as: Sri Lanka approves Chinese gas plant near key port