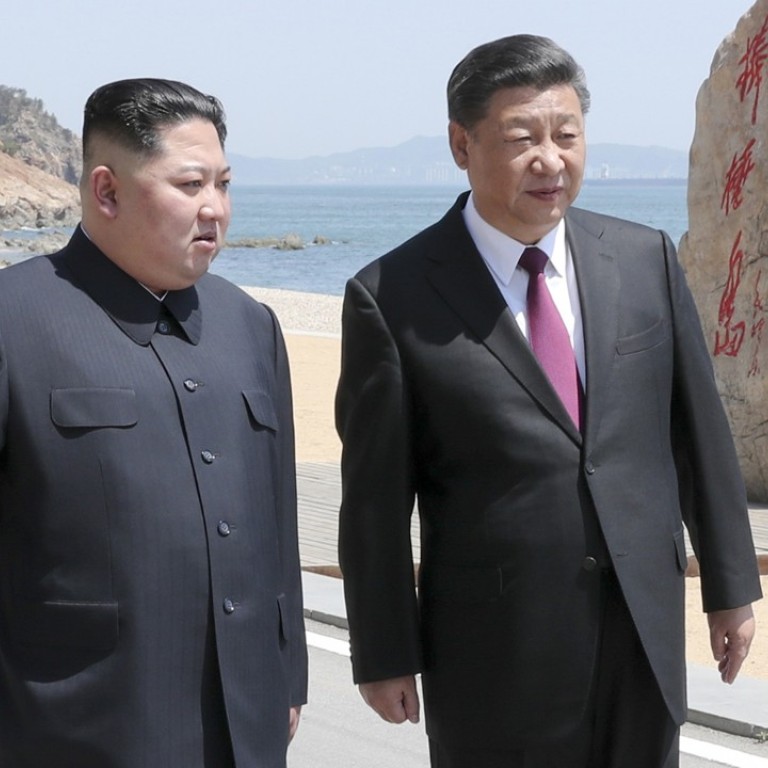 Kim Jong-un confirmed as Xi Jinping's 'mystery guest' in surprise northern China summit
North Korean leader flies in to meet Chinese counterpart as ties between Communist neighbours warm
Kim Jong-un has made a second surprise visit to China, in another sign of warming ties between the two communist states just weeks ahead of Kim's planned meeting with the US President Donald Trump.
The visit, the first time he is known to have travelled by plane as leader, was his second visit to China in the space of just over a month. 
On Tuesday China's state news agency Xinhua reported that Kim had met President Xi Jinping in the northeastern city of Dalian during his two-day visit.
The two had previously met during Kim's visit to Beijing in late March.
Xi praised the improved ties between the two countries and said their latest meeting would benefit them and the entire region. 
Following the Chinese government's announcement, Trump tweeted that he was planning to discuss North Korea and trade with Xi on Tuesday.
Kim was quoted by Xinhua as saying that his trip was intended to further improve Pyongyang's once frayed relations with Beijing and brief his Chinese counterpart about the latest developments following his meeting with South Korea's President Moon Jae-in last month.
Kim reiterated his commitment to denuclearisation on the peninsula and lauded Xi's vision and Beijing's strategic support for his regime. 
"As long as the relevant parties eliminate hostile policies and security threats towards North Korea, there is no need for North Korea to possess nuclear weapons and denuclearisation is achievable" through confidence-building and phased steps, he said.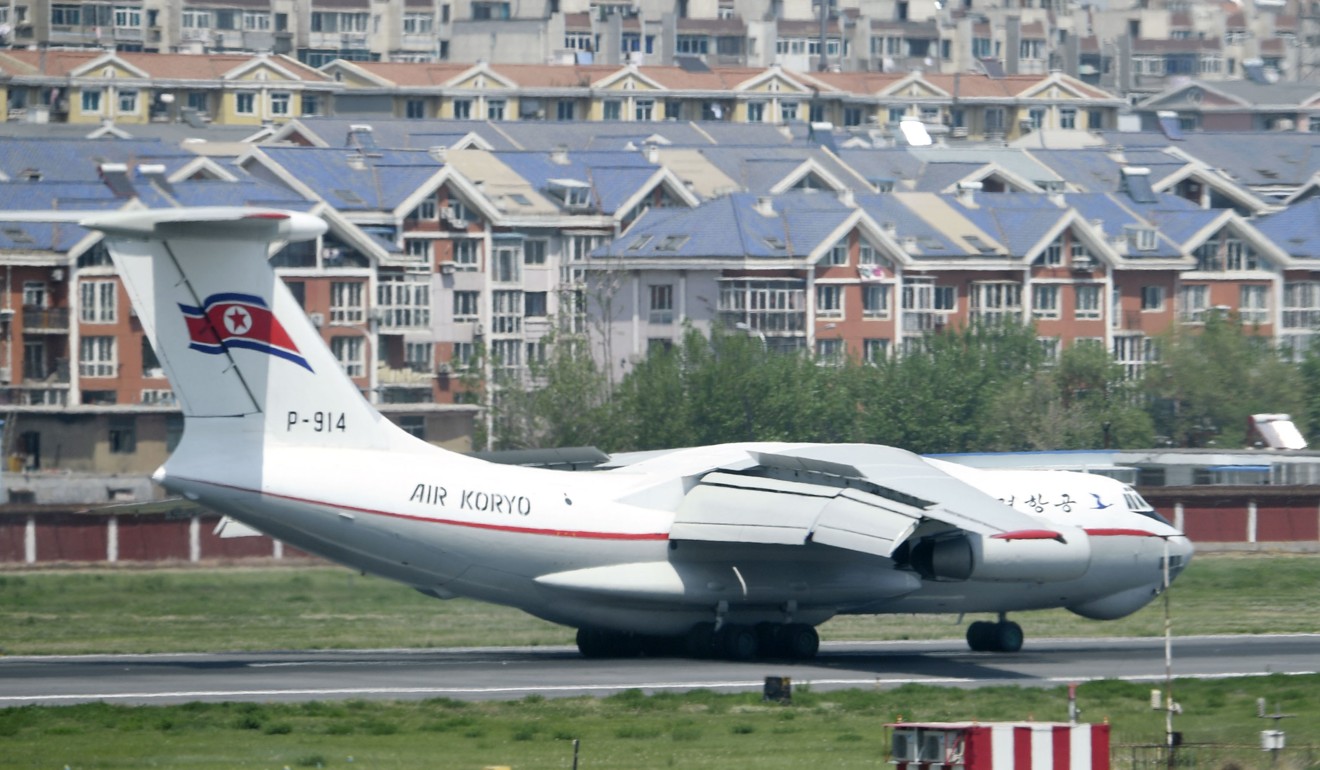 Analysts expressed surprise at the frequent top-level exchanges between Beijing and Pyongyang and said Kim's latest visit, which further reinforces Beijing's foothold on the Korean peninsula, could have a major geopolitical impact.
Like his trip to Beijing in late March, Kim's visit was shrouded in secrecy amid intense speculation over the past two days about a special North Korean guest visiting China.
Kim, who travelled to Beijing by train last time, is believed to have travelled to Dalian by an Air Koryo flight.
Kim seldom travels by plane and his travel plans are usually top secret, and his visits are usually announced only when they have been completed.
Xi hailed Kim's trip as a strategically important move "at a profound, complex and critical juncture" for the Korean Peninsula.
He also praised Kim's recent moves to lower tensions on the peninsula, which had been embroiled in a dangerous nuclear stand-off just a few months ago. 
"China supports North Korea's commitment to denuclearising the Korean peninsula and to dialogue and negotiations with the US," Xi said.
Relations between Beijing and Pyongyang, which have been strained in recent years, have seen a major thaw since Kim's Beijing trip, his first overseas visit as leader.
Following Kim's visit, there have been frequent high-level exchanges between the two sides, including visits by Chinese Foreign Minister and State Councillor Wang Yi and Song Tao, from the party's international liaison department.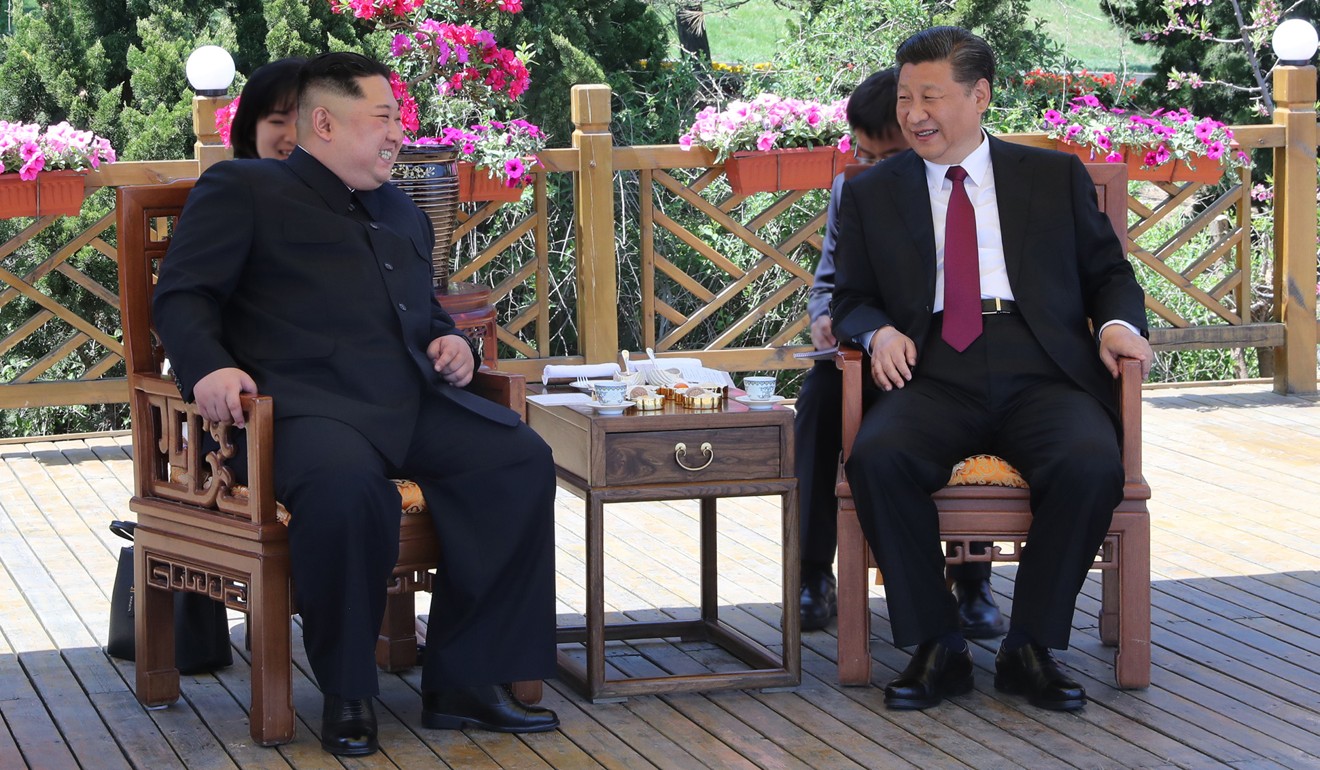 Cheng Xiaohe, a deputy director of the Centre for China's International Strategic Studies at Renmin University in Beijing said Kim's Dalian trip showed it was imperative for both leaders to meet again before the proposed Kim-Trump summit to be held later this month or in June.
"Kim's first China visit was properly a goodwill visit, but this one was more substantial, which I believe concerns the ultimate political settlement of the Korean issue," he said.
"What kind of role China can play in North Korea's denuclearisation, and what China can do, would be the most important part of their conversation".
Cha Du-hyeogn, a visiting research fellow at Asan Institute for Policy Studies in Seoul, said Kim's visit was intended to increase his bargaining power ahead of his scheduled summit with Trump.
"Kim is sending a clear message to the US that he will not be the only one compromising at the negotiating table. His visit also sends a message to Trump that there should be sufficient compensation in return for his denuclearisation as China is backing him up. In this way Kim is using China as leverage ahead of the upcoming summit," he said.
In addition to meeting with Kim, two independent sources told the South China Morning Post that Xi would use the trip to Dalian to oversee the first sea trial of China's first domestically built aircraft carrier.
"The Type 001A [carrier] will have a formal sea trial ceremony. President Xi will need to attend because it's the first aircraft carrier that has been 100 per cent developed and built by Chinese shipbuilders," one of the sources said. 
The Liaoning Maritime Safety Administration had announced on Friday that part of the sea outside the Dalian shipyard where the Type 001A carrier was built would be closed for military activity for one week. 
Additional reporting by Shi Jiangtao
This article appeared in the South China Morning Post print edition as: kim pays second surprise visit for talks with xi