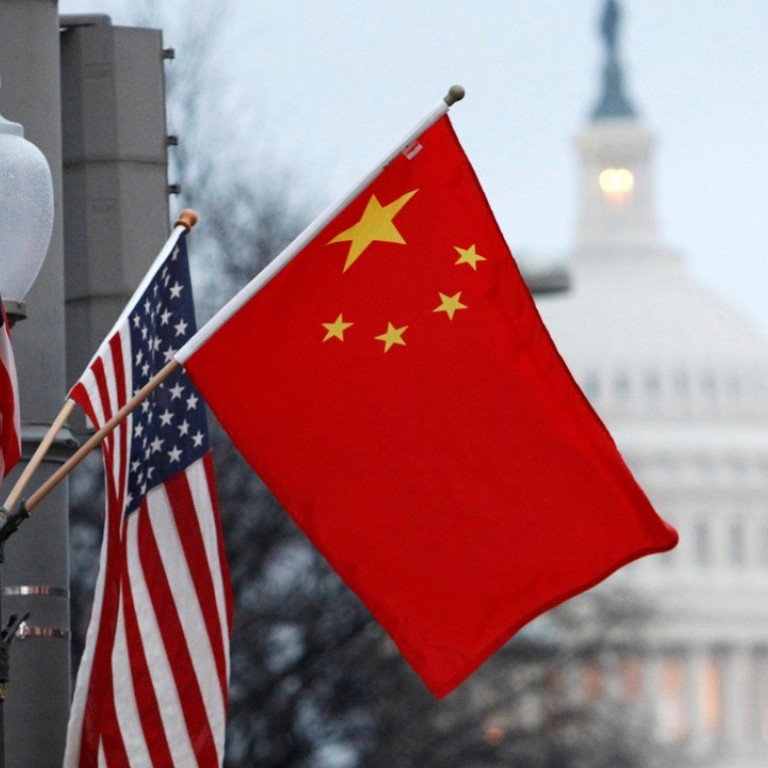 US to shorten length of some visas issued to Chinese citizens amid trade row
Restrictions will include shorter visas for Chinese graduate students studying in fields such as robotics, aviation and hi-tech manufacturing, according to US official
The United States plans to shorten the length of validity for some visas issued to Chinese citizens, the State Department said on Tuesday, as President Donald Trump works to counter alleged theft of US intellectual property by Beijing.
The changes begin on June 11. The State Department said that under the new policy, US consular officers may limit how long visas are valid, rather than the usual practice of issuing them for the maximum possible length.
The department did not provide specifics, but a US official said that according to instructions sent to US embassies and consulates, Chinese graduate students would be limited to one-year visas if they were studying in fields like robotics, aviation and hi-tech manufacturing. China identified those areas as priorities in its "Made in China" 2025 manufacturing plan.
The instructions also say that Chinese citizens seeking visas will need special clearance from multiple US agencies if they work as researchers or managers for companies on a US Commerce Department list of entities requiring higher scrutiny. Those clearances are expected to take months for each visa application, said the official, who requested anonymity as he was not authorised to comment publicly.
The application process itself will not change, the State Department said.
The changes come as Trump seeks to crack down on China's trade practices, especially those related to cutting-edge industries that Beijing wants to dominate. Trump renewed his threat on Tuesday to place 25 per cent tariffs on US$50 billion worth of Chinese goods, in retaliation for what his administration says are China's unfair trade practices.
The changes were foreshadowed in Trump's national security strategy issued in December. That document said the US would review and tighten visa procedures "to reduce economic theft by non-traditional intelligence collectors".
It specifically mentioned possible restrictions on visas for foreign students studying science, technology, engineering and mathematics.