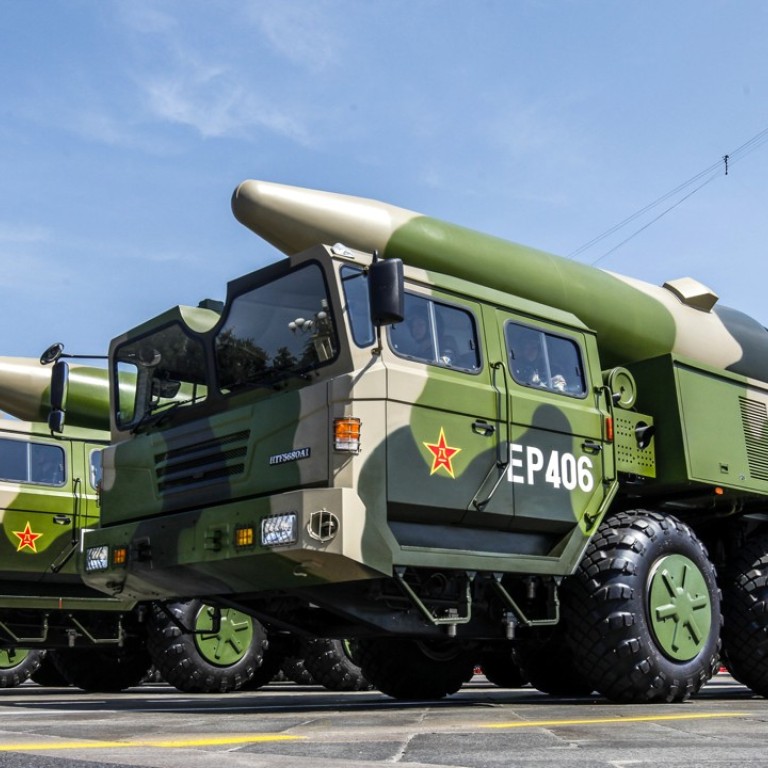 China adds to nuclear arsenal amid military modernisation drive
Country now has 280 warheads, according to think tank, which calls nuclear states' renewed focus on deterrence and capacity 'a very worrying trend'
China is pushing ahead with modernising its nuclear weapon delivery systems and has added to its arsenal as it boosts military expenditure, according to a report released by an independent think tank on Monday.
As of January, the country had 280 warheads, up from 270 a year earlier, the Stockholm International Peace Research Institute (SIPRI) said in an annual report.
But it said none of the nuclear warheads were deployed on missiles or located on bases with operational forces. They were instead classified as "other warheads" – meaning they are being stored or have been retired.
China is the world's second biggest spender on military, allocating US$228 billion for defence last year – up 5.6 per cent from 2016. That was its lowest increase in military spending since 2010, but was in line with gross domestic product growth and inflation.
It was a long way off the US$610 billion military spend of the United States, which again topped the list last year.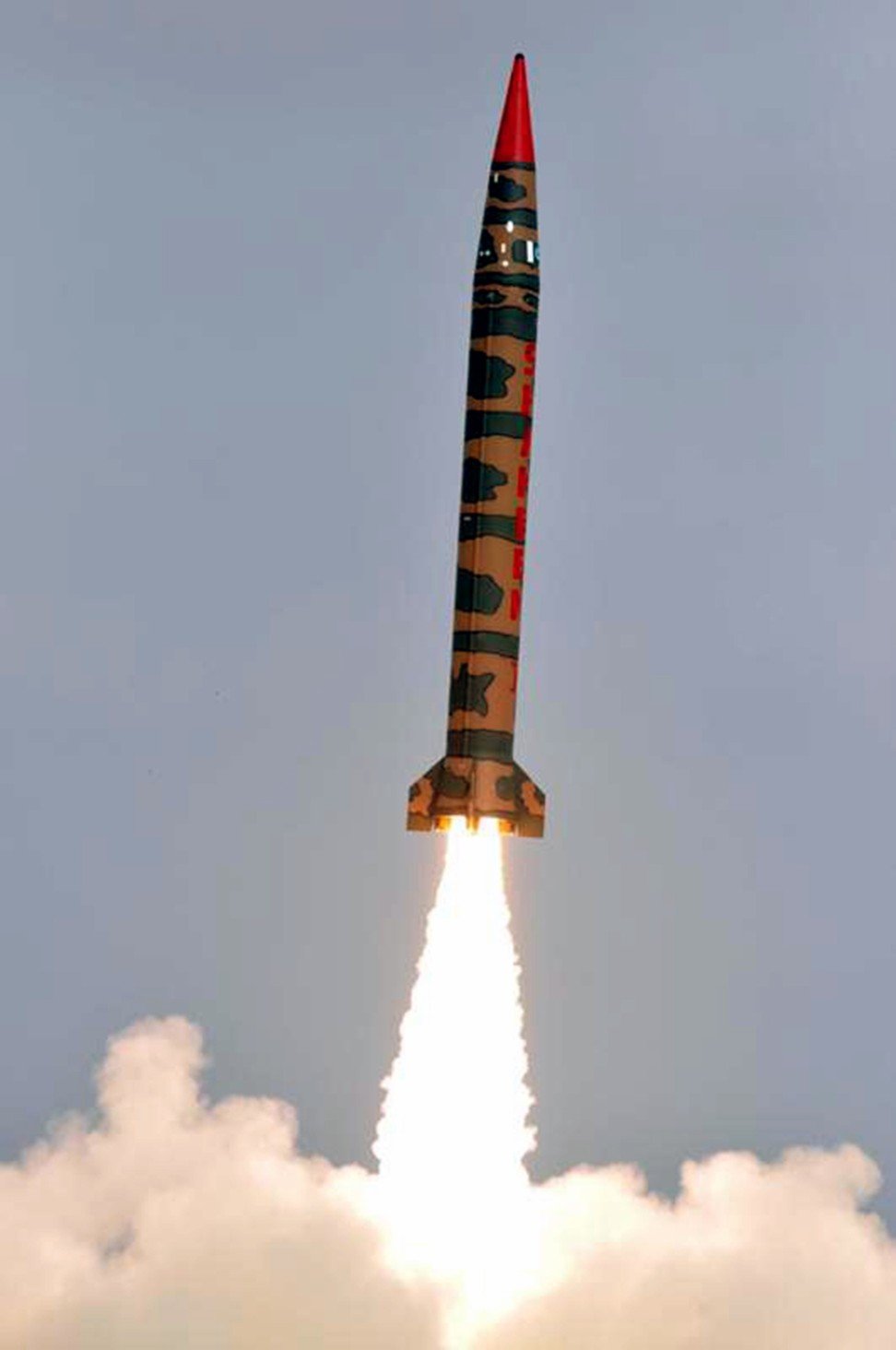 Meanwhile, India and Pakistan also expanded their nuclear weapon stockpiles and accelerated development of new missile delivery systems for land, sea and air, according to the report.
Both countries had added about 10 warheads as of January, with India's total at 130 to 140, and Pakistan's at 140 to 150, the think tank said. None of those warheads were deployed on missiles.
North Korea also advanced its nuclear weapon capabilities, including testing a thermonuclear weapon in September.
"Despite the clear international interest in nuclear disarmament reflected in the conclusion of the Prohibition of Nuclear Weapons Treaty in 2017, the modernisation programmes under development in states possessing nuclear weapons indicate that genuine progress towards nuclear disarmament will remain a distant goal," said Shannon Kile, a senior researcher with the SIPRI disarmament, arms control and non-proliferation programme.
Other nuclear-armed states either reduced the total number of warheads or did not add to their arsenals.
The US cut its nuclear warheads to 6,480 as of January from 6,800 a year earlier, while Russia went from 7,000 to 6,850 this year, the report said.
There was no change from last year for the United Kingdom at 215 warheads, France at 300, Israel at 80, and North Korea with 10 to 20.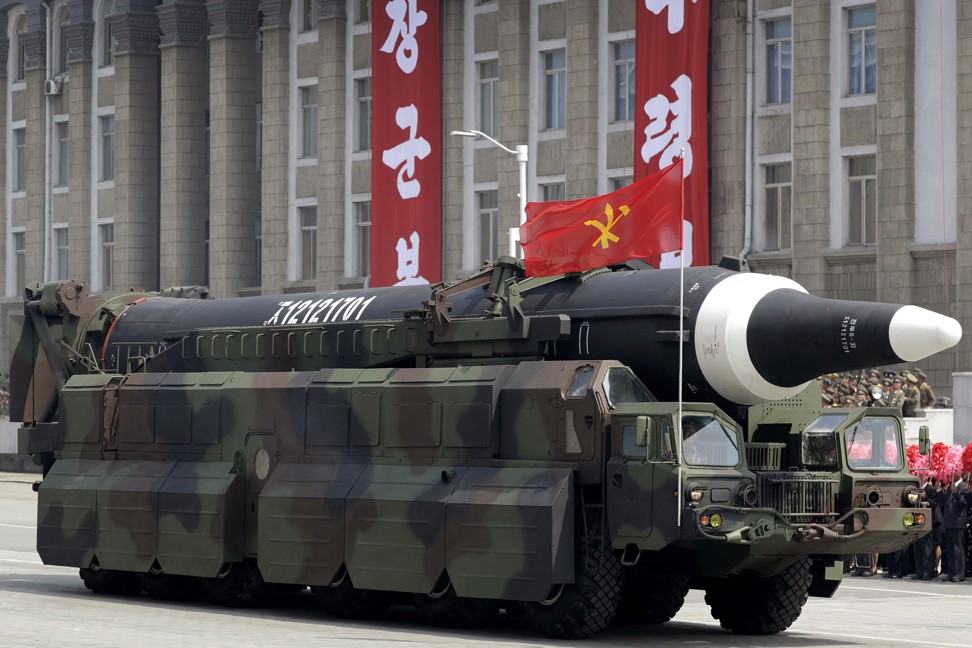 But although they reduced their arsenals, the US and Russia accounted for nearly 92 per cent of all nuclear weapons in the world.
"Despite making limited reductions to their nuclear forces, both Russia and the USA have long-term programmes under way to replace and modernise their nuclear warheads, missile and aircraft delivery systems, and nuclear weapon production facilities," the report said.
Jan Eliasson, chairman of the SIPRI Governing Board, said: "The renewed focus on the strategic importance of nuclear deterrence and capacity is a very worrying trend.
"The world needs a clear commitment from the nuclear weapon states to an effective, legally binding process towards nuclear disarmament."
Nine countries – the US, Russia, the UK, France, China, India, Pakistan, Israel and North Korea – now have some 14,465 nuclear weapons between them, down from a total of 14,935 last year.
The SIPRI was set up in Sweden in 1966 to carry out research into conflict, armaments, arms control and disarmament.
This article appeared in the South China Morning Post print edition as: nuclear arsenal has grown, institute says