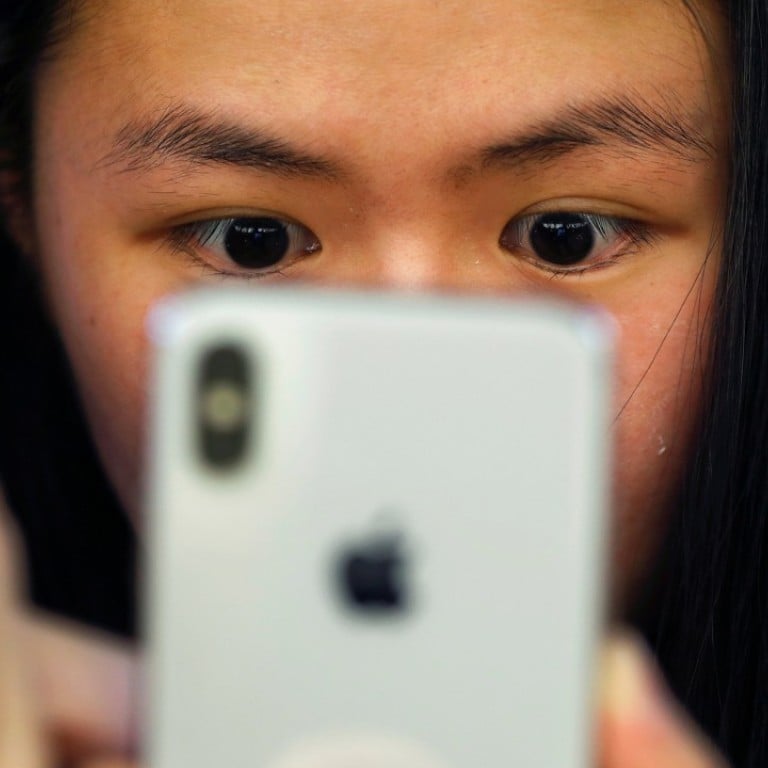 Why Donald Trump's threatened trade war with China could also hurt South Korea, Japan and Taiwan
Chinese exports to America rely on products produced by US allies in Asia – which means they could suffer collateral damage from tariffs
A full-blown trade war between the United States and China is likely to damage the economies of American allies such as South Korea, Japan and Taiwan because they supply the bulk of components and raw materials used in the exports targeted by Donald Trump.
Imported goods account for around half of the total value of Chinese exports to the US, which means that tariffs are likely to have a significant knock-on effect on the countries that produce the components needed to make the goods bought by American consumers.
The US President has pledged to slash the US$375 billion goods deficit between America and China, which accounted for almost half the country's trade gap last year.
Trump has fiercely attacked China's trade and industry policies and threatened to slap punitive tariffs on shipments from China starting from July 6, which has prompted furious threats to retaliate from Beijing.
Whereas US goods exported to China are mostly agricultural produce or finished products consisting of mostly American components, China's exports to the US are typically Chinese-assembled goods that contain many foreign parts and components.
This means that when Washington hits Beijing on trade, it also risks hitting China's foreign suppliers, which could undermine US leadership in the region.
If the US deficit with China is calculated in added value terms, or the part originally contributed by China, economists argue that the figure would be at least one third smaller.
That means China's trading partners, many of them American allies, will share the blow from punitive trade measures.
A case in point is iPhone production: mainland China imports memory chips from South Korea and Taiwan, the displays from Japan and South Korea, and the design from the US; and it assembles these "elements" into iPhones.
"From a value-added perspective, when an iPhone is shipped from China to the US, it is actually South Korea, Taiwan, Japan, China, and the US itself who are sending exports to the US," Zhang Zhiwei, chief economist of Deutsche Bank in Hong Kong, said.
"In fact, nearly 37 per cent of China's exports to the US in 2015 consisted of value-added goods imported from other countries," he said.
While China has the reputation of being the world's factory, its economy relies on a large amount of processing trade.
It imports intermediate items and then – taking advantage of its relatively cheap land, labour and environmental costs – assembles them into the finished product and exports them.
These imports – capital goods, intermediate goods, machinery, electronics, and raw materials – accounted for 40 to 55 per cent of the value of China's total exports from 2002 to 2008, according to the consultants McKinsey & Company.
In 2016, China imported US$1.93 trillion in these goods, and exported US$1.68 trillion in consumer goods, machinery and electronics, data from the World Bank showed. While it has a net trade surplus with the rest of the world, it has a deficit with other Asian countries.
"Redistributing the imported value-added to their original source countries gives a very different deficit decomposition picture for the US," Zhang said.
According to the World Bank, the major source countries for China's exports in 2016 were South Korea, Japan, Malaysia, Thailand, Vietnam, Singapore, the Philippines, Germany and Australia – and also the United States.
"Escalation of the trade friction between the US and China would have a negative impact elsewhere too, as international trade, confidence and investment is hit at a sensitive time for the global economy," Louis Kuijs, the Hong Kong-based head of Asia research with Oxford Economics said.
"The impact would be especially severe for economies that feed in to the supply chains … notably, economies such as Japan, South Korea, Taiwan and other East Asian ones," Kuijs said.
Given the largely rhetorical nature of the stand-off between Washington and Beijing it is not possible to calculate the impact on other countries, but economists and governments agree that a trade war would have serious consequences for the world economy.
So far there has been little detail about what goods will be subject to US tariffs of up to 25 per cent, but the White House has indicated it will target hi-tech products, which would have an obvious knock-on effect on the supply chain.
Trump's drive to tackle what he has claimed are unfair international trade problems has seen the US president putting tariffs on Japanese steel and aluminium imports.
He has also threatened to raise tariffs on imported cars to curry favour with blue collar voters in the Mid West, which will hit Japan and South Korea's own automakers.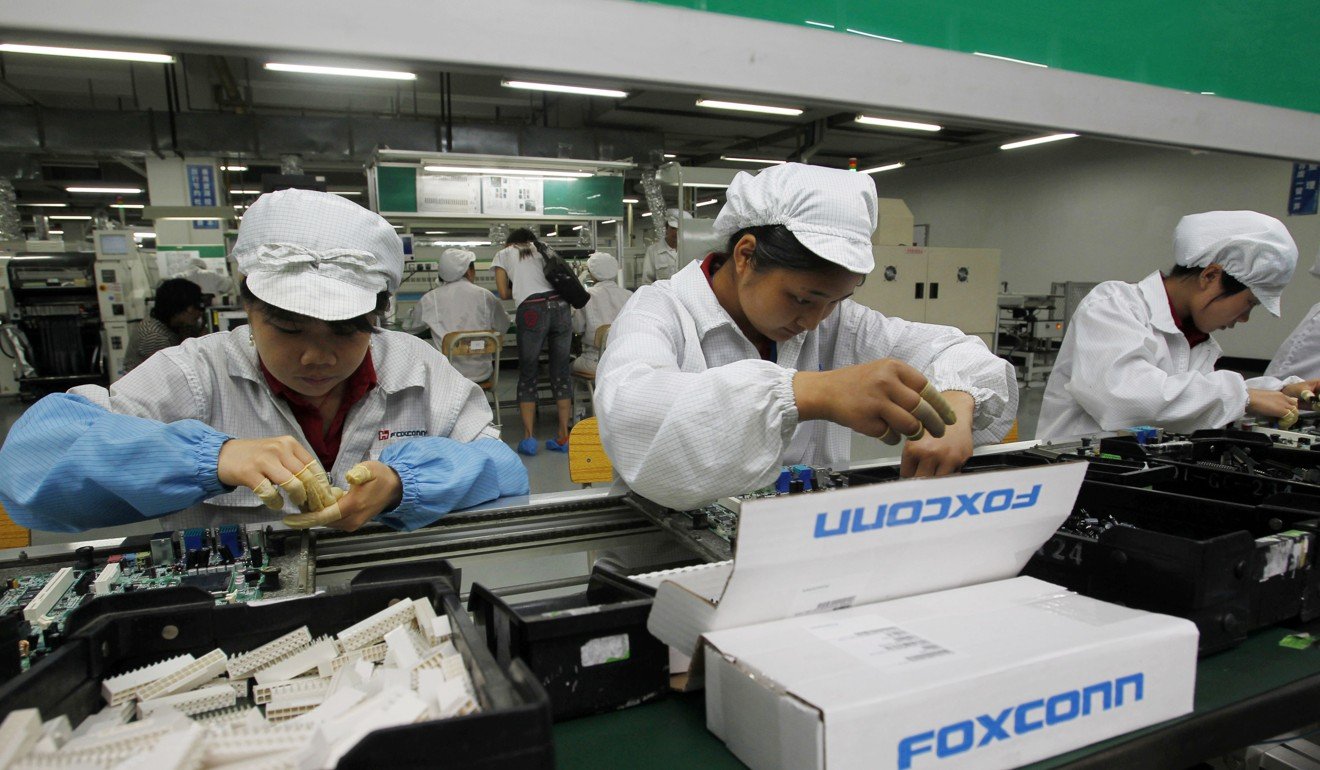 China is South Korea's largest trading partner. According to a recent study by the Hyundai Research Institute, a private think tank affiliated to the major corporation, a 10 per cent reduction in China's exports to the US would result in South Korea's shipments to China falling by US$28.26 billion.
The sum amounts to about one-fifth of its total exports to China last year, which stood at US$142.1 billion.
By sector, the decrease is forecast to reach US$10.92 billion for electric equipment, US$5.6 billion for information technology, US$3.52 billion for petrochemicals and US$2.72 billion for machinery, according to the think-tank.
While the impact would be a net negative for virtually all Asian economies, it is possible that there would be some offsetting gains for some economies – especially in the longer run – from decisions by companies to move production out of China, Kuijs said.
"This would most likely mainly benefit relatively low-wage economies with a track record in attracting foreign direct investment, such as Vietnam; possibly also countries such as Thailand and Malaysia," he said.
Deutsche Bank economists led by Zhang estimated in a report that if the US imports from China fell by 10 per cent and the vacuum was filled by other exporters to the US, countries that would benefit most were Mexico, which would see overall exports rise by three per cent, Vietnam by 1.7 per cent, Canada by 1.3 per cent, Pakistan by 1.1 per cent and the Philippines by 0.9 per cent.
This article appeared in the South China Morning Post print edition as: u.s. Tariffs threaten to damage its allies