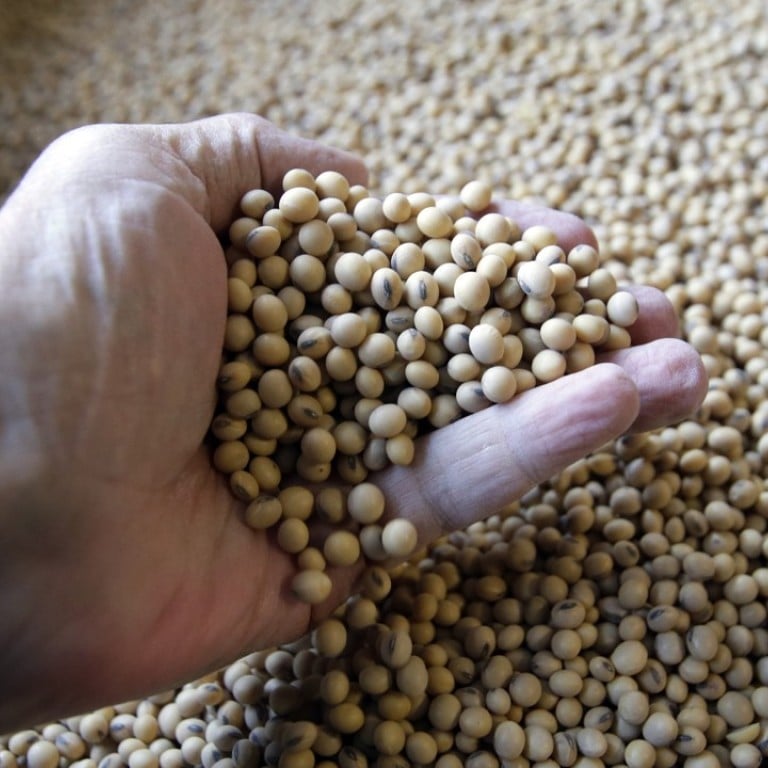 How the China-US trade row might pave the way for the soybean Silk Road
Trade threats are giving added urgency to Beijing's need to find long-term alternative suppliers for one of its key imports
Landlocked Kazakhstan in Central Asia is home to an extraordinarily diverse array of horticulture but there's one crop coming in for special attention from China.
China is looking to Kazakhstan and other countries along the Silk Road to diversify its sources of soybeans.
China already imports nearly 100 million tonnes of the crop a year, accounting for about 60 per cent of the world's market. Last year roughly half of those imports came from Brazil and a third from the United States, with suppliers in places like Russia, Ukraine and Kazakhstan together contributing less than 1 per cent of the total.
Almost all of the soybeans are processed into animal feed in China to satisfy the country's ever-growing appetite for meat.
With finite room for growth in its small group of suppliers, China has long known it needs to diversify its sources to meet its expanding demand. That need has gained greater urgency in the last year as trade ties with the United States have frayed rapidly under the strain of tariff threats on both sides.
China has already imported less of the commodity from the US, and has instead turned to Brazilian and Russian supplies. In May, Russian authorities reported a record 850,000 tonnes in soybean exports to China since July, more than double the 340,000 tonnes a year earlier.
"Even if there is an agreement [with the US] China will look to diversify," DC Analysis president Dan Cekander said. "The environment is now right that they will investigate all avenues of alternative suppliers, and the longer this dispute is prolonged the more likely that will happen."
So far, China had cultivated few large-scale alternative sources and the huge market share might make buying US supplies inevitable, analysts said. But that could change as China pours investment into countries involved in its "Belt and Road Initiative", Beijing's effort to link economies into a China-centred trading network. And the longer the dispute with Washington goes on, the more these emerging sources will have to gain.
"The trade war with the US is generating really good press for the agricultural investment strategy along the belt and road," said Even Pay, a senior analyst at Beijing-based consultancy China Policy. "[The trade war has] made the case for diversifying import partners really concrete, so policymakers and companies that may have been sceptical before are now seeing a lot of evidence that overdependence on any single supplier of agricultural products is risky."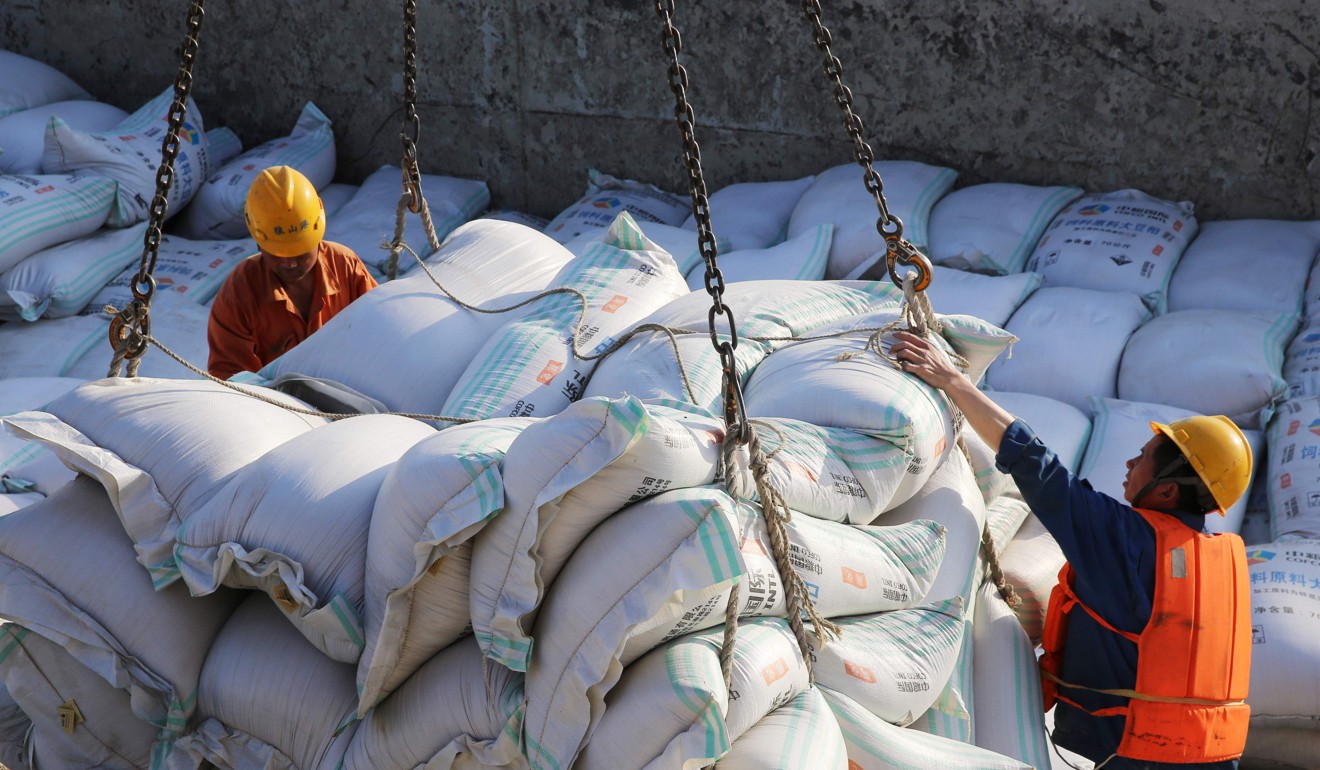 One neighbour keen to step into the breach is Kazakhstan, which after nearly a decade of trying finally exported soybeans to China last year.
Growers in the Central Asian nation shipped just 8,400 tonnes of the crop to China between September and March, according to Ukraine-based agribusiness consultancy UkrAgroConsult.
Exports had been derailed over the years by local protests over the leasing of land to Chinese agribusinesses.
But now Kazakhstan is laying the groundwork for greater exports in general with belt and road infrastructure projects, including the Kazakh section of the China-Europe transport corridor completed last year and the massive Khorgos dry port on the border with Xinjiang in China's far west.
The relationship was reinforced in June when Chinese President Xi Jinping held talks with Kazakh President Nursultan Nazarbayev in Beijing, and pledged to coordinate their pet economic projects, Xi's belt and road plan and Nazarbayev's "Bright Path" economic policy. The two leaders agreed that bilateral ties would focus on transport, agriculture, investment and interbank associations, all critical for increasing Kazakhstan's role as an agricultural exporter to China.
Tristan Kenderdine, research director at Future Risk based in Almaty, Kazakhstan's biggest city, said
China wanted to use the belt and road to diversify its agricultural supply lines, but investment in agriculture moved more slowly than that in other industries. "Kazakhstan is desperate to diversity its economy, and cooperation with China is crucial," Kenderdine said.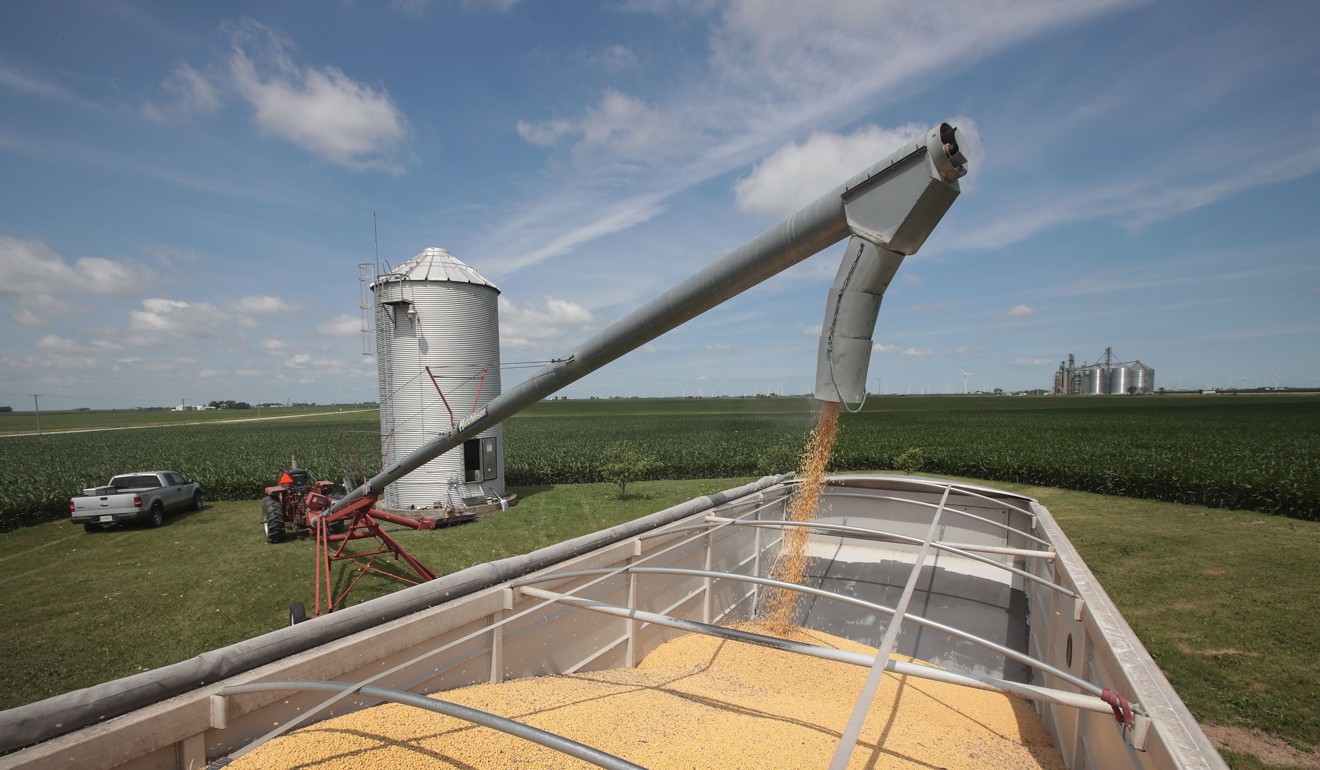 Investment is also growing along the China's border with Russia in Heilongjiang province. In April, construction began on a port in Fuyuan for shipments of crops, much of it soybean, grown by Chinese companies on Russian farmland.
In addition, a small but rising amount of soybean comes from Ukraine. He Zhenwei, secretary general of the China Overseas Development Association, told entrepreneurs in Ukraine this month that this would continue, with China expected to increase imports of soybean and other agricultural products from the former Soviet state.
China has invested heavily in infrastructure in Ukraine, from dredging seabeds to increase capacity at seaports, to building grain silos and highways.
But there are still serious challenges to importing significant amounts of soybean and other agricultural products from these countries, including poor water supplies and Soviet-era infrastructure, according to Professor Yang Shu, director of the Institute for Central Asian Studies at Lanzhou University.
"At the moment, these countries could never hope to make a dent in major soybean suppliers like the US and Brazil," Yang said.
Nevertheless, the evolving relationships and Chinese investment in agriculture in the region point to well beyond soybeans. At an interministerial meeting in May, Chinese officials called for the country to speed up development of its large international grain traders and agribusinesses, and to transfer of production capacity to advantageous areas along the belt and road.
Cekander said the trade row with the US could also prompt China to begin substituting soybeans for other goods, switching soybean meal used for feed, to corn and corn meal, which would boost demand for supplies from countries like Ukraine.
"The biggest fear is that there is structural change in Chinese demand if trade tensions wear on," he said.
This article appeared in the South China Morning Post print edition as: Tariffs row might pave way for soybean Silk Road