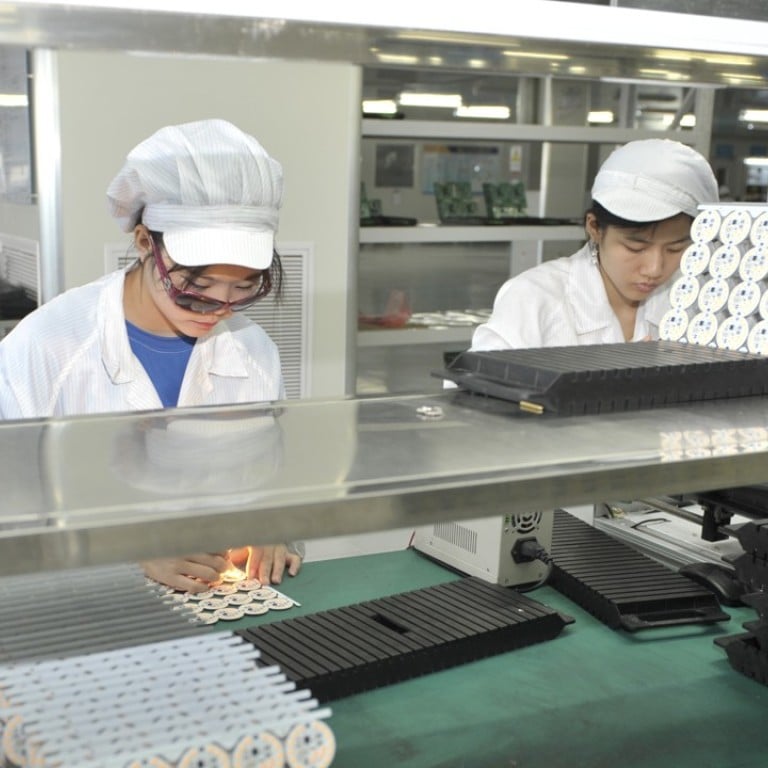 US tariffs take aim at Made in China 2025 plans in first salvoes of trade war
America's first tranche of duties will hit many core components of Beijing's flagship policy to boost its hi-tech sector
Beijing's strategic development plan has been targeted by the first salvoes in the US-China trade dispute.
The first tranche of tariffs on US$34 billion worth of goods will target 818 products central to Beijing's Made in China 2025 initiative – an industrial policy designed to leapfrog China from being a manufacturer to a hi-tech superpower.
Products such as technological parts and machinery will be hit with 25 per cent duties as a result.
The main sectors to be hit will be machinery and electronics as well as information and communications technology, according to an analysis of the tariffs by insurance company Credendo.
Here are the key Chinese sectors that will bear the brunt of the clash between the world's two largest economies.
Equipment and machinery
China's machinery sector is one of its most significant, making up over a quarter of its total exports. The bulk of the new tariffs will target this sector, including agricultural and industrial machinery. It will affect equipment used to process meat and fruit, as well as metal, and to make rubber or plastic goods.
Around 51 per cent of the targeted items were classified as nuclear reactors, boilers, machinery, and mechanical appliances and 23 per cent covered electrical motors and machinery, batteries and circuit assemblies in a note by law firm Covington & Burling.
Information and communication technology
China is the largest production base in the world for electronic products such as computers and mobile phones.
While the tariffs focus on technology parts and components instead of finished goods, it will still hurt this Chinese sector. Most of China's information and communications technology exports are finished consumer electronics, but the tariffs on printed circuit assemblies, transistors and semiconductors will disrupt the global supply chain. Also on the list are products such as LEDs, parts for televisions and video recording equipment, radars and radio equipment.
Transportation
Many of the targeted products cover the automotive sector, with duties slapped on engines and motors, public transport vehicles and key vehicle parts like ball bearings.
US president Donald Trump has previously highlighted the lopsided tariffs on vehicle imports between the two countries.
China already imposes 25 per cent tariffs compared with just 2.5 per cent in the US. In response, the Chinese Ministry of Finance has said it would cut import tariffs to 15 per cent for most vehicles.
China-made car imports to the US were worth US$1.5 billion in 2017, but US exports to China stood at US$9.9 billion, according to the International Trade Administration
Here are the key US sectors that will bear the brunt from China's retaliation, according to the finance ministry.
Energy
The Chinese tariff list also covers mineral fuels, crude oil and liquefied propane. China is the largest customer for US crude, importing about 363,000 barrels per day in the six months ending in March.
Targeting petroleum puts the Trump administration's "energy dominance" agenda in Beijing's cross hairs as US shale has grabbed market share from Middle East suppliers in Asia.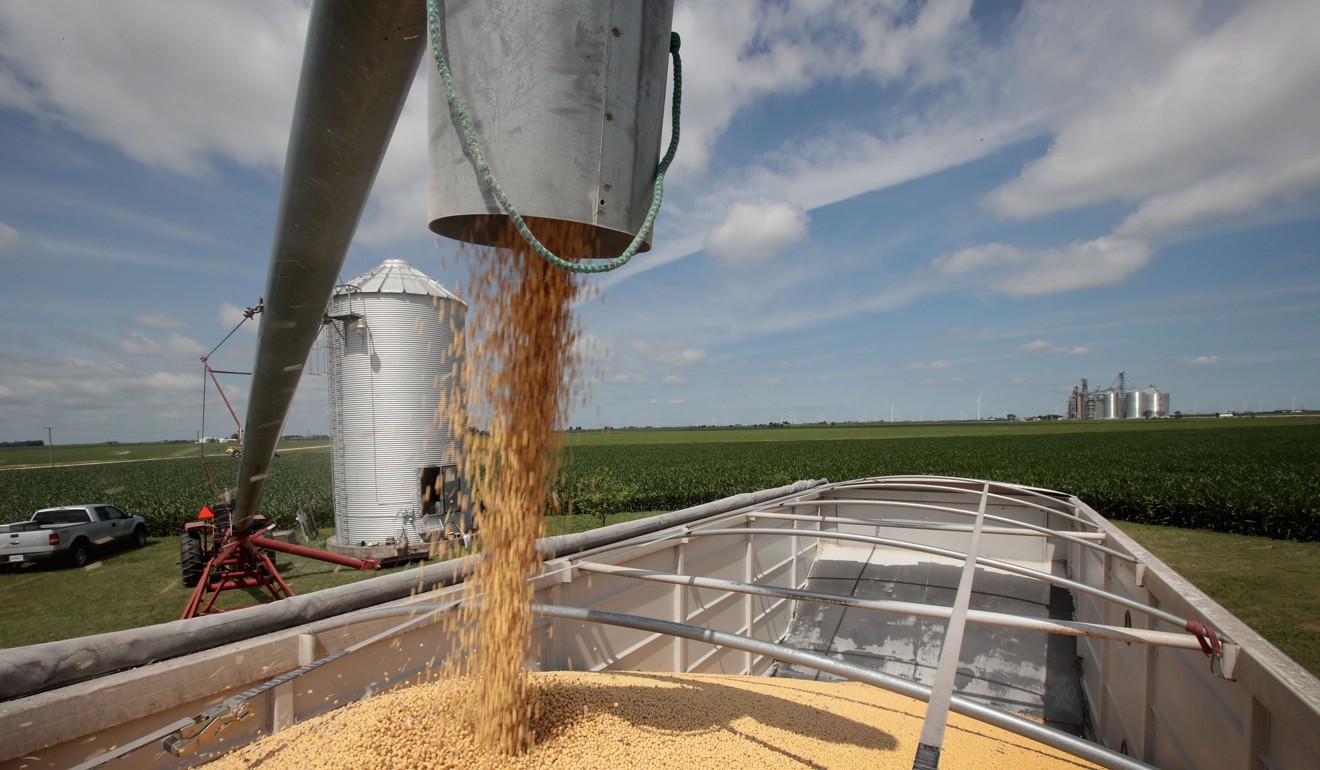 Agriculture
Of the products included in the Chinese tariffs list, about 40 per cent are agricultural and food products, including soybeans, cereal, fish and crustaceans, beef and fruits. The dispute is weighing heavily on American soybean prices.
Economists and analysts have earlier estimated that the tariffs could mean farmers in Iowa losing up to US$624 million.
Automobiles
The US automobile industry will also be under pressure, with Chinese tariffs targeting electric cars, minibuses, off-road vehicles, and trucks. In total nearly 270,000 US vehicles are imported into China, accounting for some US$11 billion, and new duties could affect companies such as Tesla and Ford.
This article appeared in the South China Morning Post print edition as: First salvoes aim at Beijing's 'made in China 2025' plan