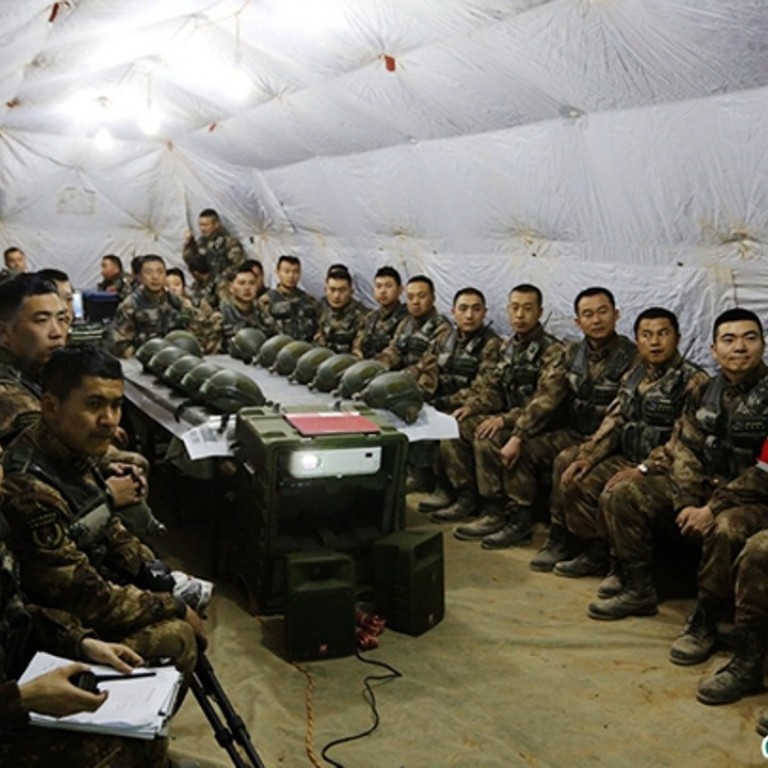 Welcome to the modern military: China's new combat units prepare for electronic warfare
More than 50 combat units of airborne troops, special forces and electronic warfare experts take part in week-long exercise at five locations
Thousands of fresh graduates of new combat units from the People's Liberation Army – China's military – have begun a week-long drill in electronic warfare, experts said.
The war games, which started on Monday and test reconnaissance, electronic communication, cybersecurity, air strikes and other battle skills, are aimed at increasing ground troops' understanding of modern warfare, and fostering new strategic ground force commanders after a sweeping PLA overhaul.
More than 50 combat units involving about 2,100 officers are taking part at five training bases. They include airborne troops, special forces and electronic warfare experts from ground forces from the Eastern, Western, Northern, Southern and Central command theatres, according to official social media accounts.
The ground force said the war games started simultaneously at the Zhurihe Combined Tactics Training Base in Inner Mongolia, and four military institutes in Chongqing, Hefei and Hebei provinces and the Guangxi Zhuang autonomous region.
The drill was meant to replicate combat conditions so the troops would stay in camps rather than barracks or dormitories, the ground force said via social media on Monday.
Military inspectors from the PLA's anti-corruption watchdog, the military's disciplinary commission, were sent to monitor the war games, with live pictures and video footage being sent to relevant troops, it said.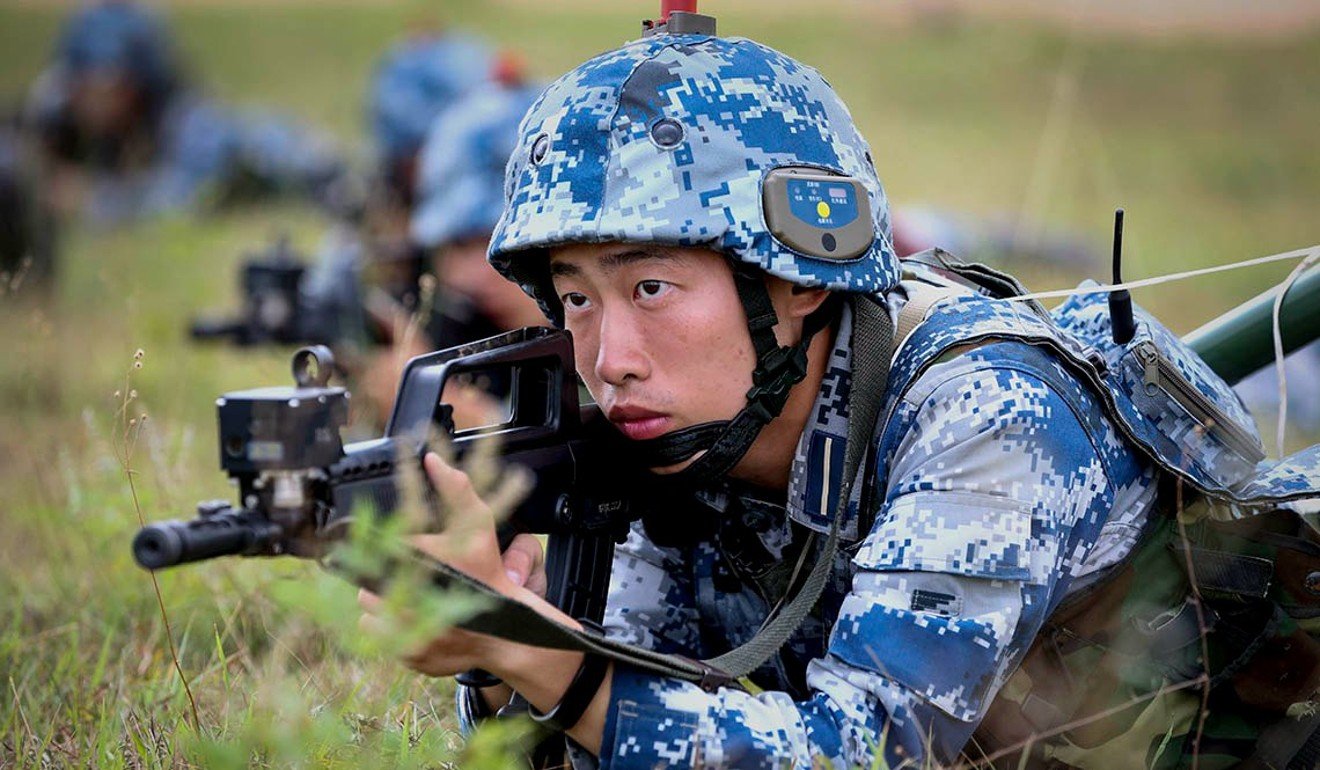 The combat units were made up almost entirely of new graduates and military officers from the surveillance troops, information security force, cyberwarriors, special fighting troops and a strike team from the army's aviation unit, the ground force said on its WeChat account.
It said the five new units were built with a goal of transforming the ground force from its traditional combat role into a modern army to fight with the navy and air force, as well as the newly established rocket force and strategic support unit dealing with electronic warfare.
These five theatre commands, representing China's five strategic locations, were established by President Xi Jinping, who is chairman of the powerful Central Military Commission, in February 2016 to replace the army's seven military commands.
Xi also decided to shed 300,000 members of the PLA, with the ground force the main target, cutting the army's size to 2 million troops.
In his Communist Party congress report released in October, Xi laid out an ambitious plan for the PLA, demanding that the military modernise by 2035 and become one of the strongest forces by 2050. He stressed that technology was at the core of combat strength and that the PLA needed to apply information technology and modern warfare strategies to advance.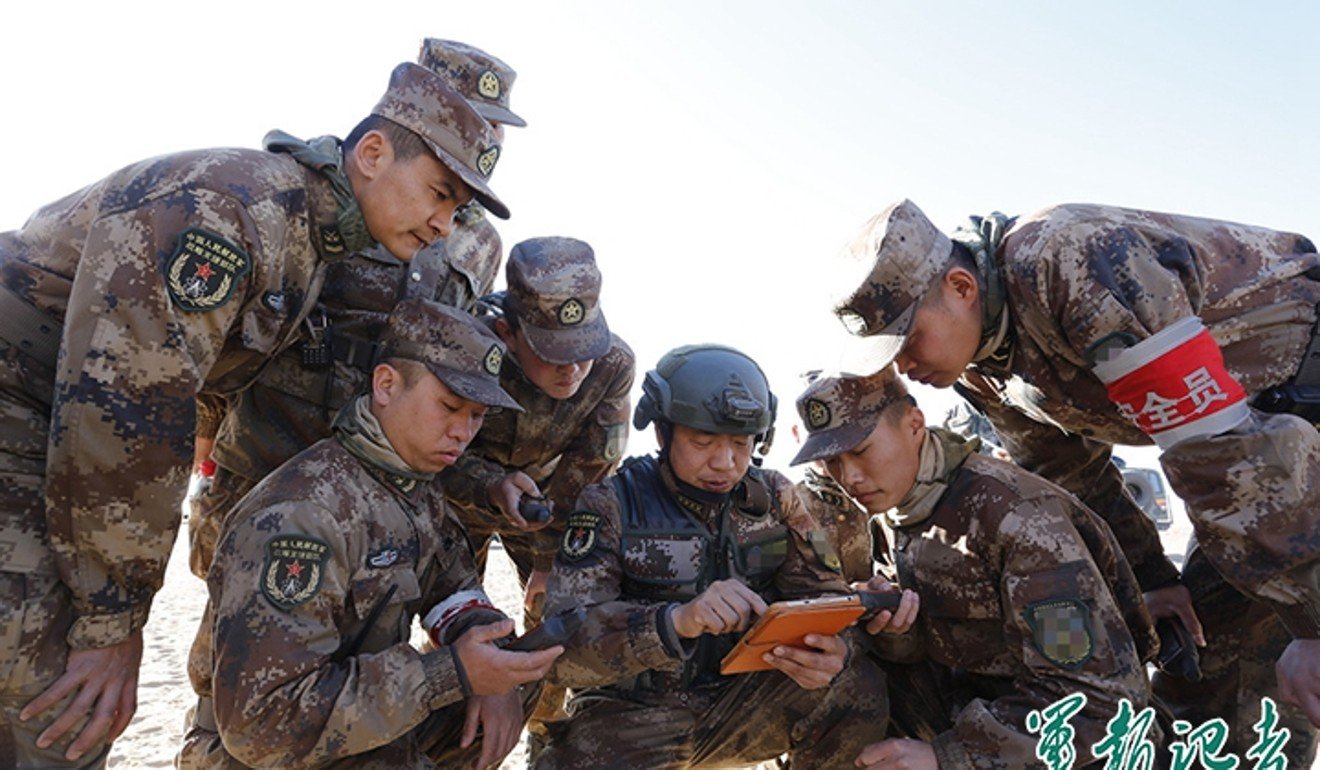 Despite the emphasis, some leaders of the ground force failed to meet the new requirements, according to The PLA Daily, the army's mouthpiece.
"The scale of new combat forces has been expanded and becomes more important in combat effectiveness after many traditional troops and outmoded weapons were dissolved amid the military overhaul," said a PLA commentary published on June 15.
"However, some commanders failed to understand and study the real role of new combat forces, with some turning the new units into superficial troops or even 'master of none' … and some even immersing in traditional combat drills, letting the new combat units become an isolated fighting force."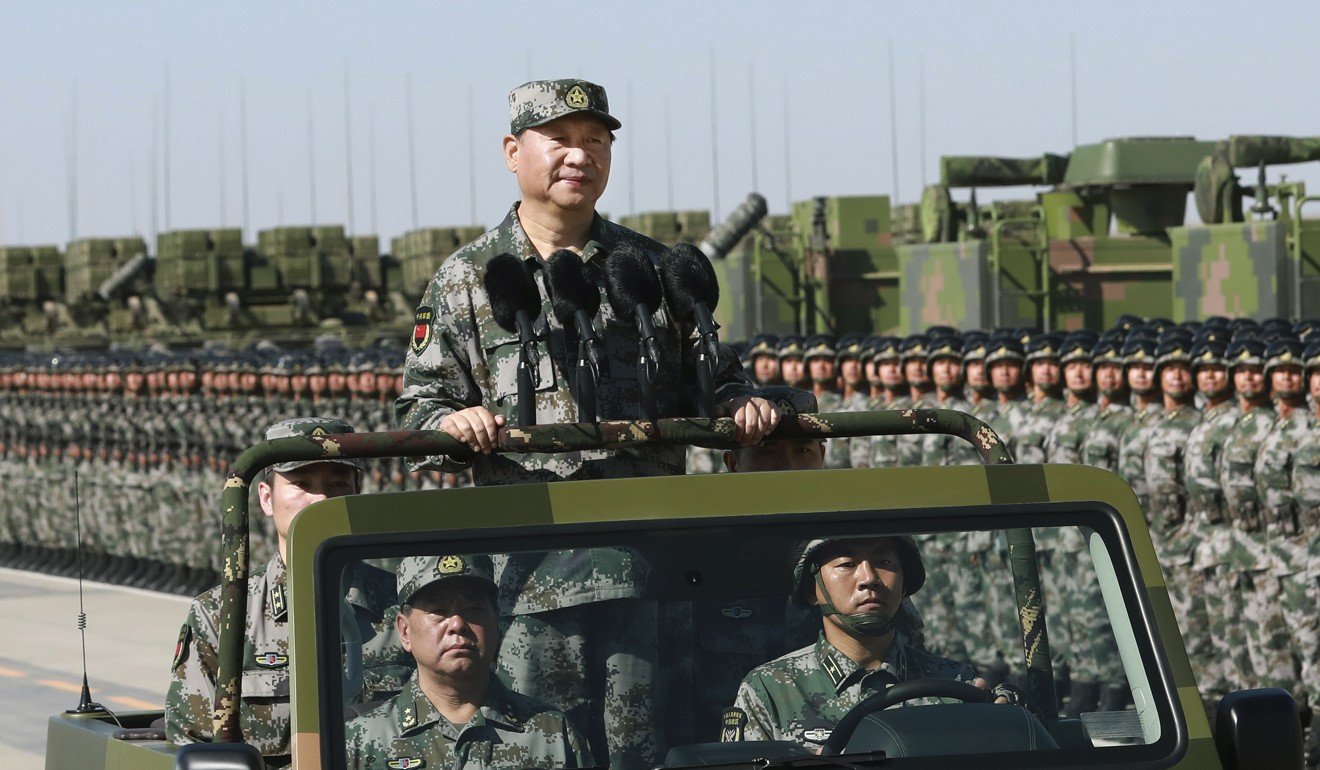 Hong Kong-based military expert Song Zhongping said the new combat units were in place last year, but there was no serious training for them. 
"Electronic warfare – like cyberwarriors and army aviation air strike operations – are stregically important in modern combat, as many new weapons also need the support of electronic facilities," Song said, adding that the PLA's electronic warfare strength will improve when its Beidou programme, which is also known as Compass and can compete with the United States' GPS, is completed by 2020.
"The Beidou system will definitely 'add wings' to the PLA, but only when all service troops are able to operate the new combat skills smoothly," Song said. "That's why electronic warfare has been a obligatory part of the PLA commanders' assessment criterion if they are going to get a promotion."
Professor He Qisong, a defence policy specialist at Shanghai University of Political Science and Law, said the drills this week indicated that the PLA was exploring a new training model to prepare commanders and soldiers for modern warfare.
"All the electronic warfare operations need a comprehensive and safe cybersecurity network. That's why the strategic support force was established [in late 2015], and it has played a key supporting role in different service troops," he said.
"As a traditional ground force without real combat experience since the late 1970s, it really takes time for the army to break in modern warfare operations with so many newly established units."
This article appeared in the South China Morning Post print edition as: Thousands in week-long electronic warfare drill