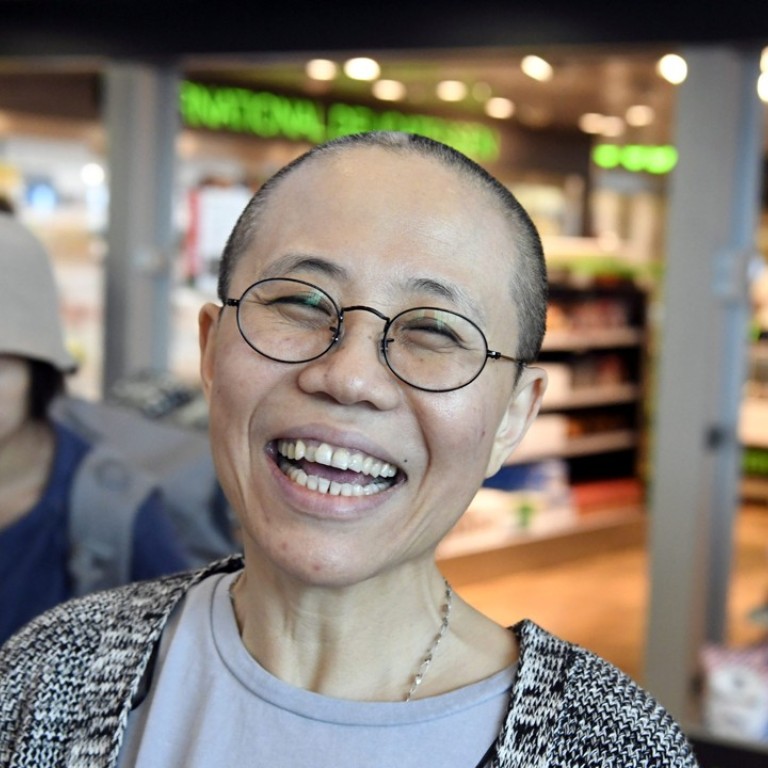 'No coincidence': Liu Xia released as China seeks united trade front with Germany
Nobel laureate's widow heads for Berlin as Chinese premier leaves German capital
Beijing's decision to allow long-suffering Chinese artist and poet Liu Xia to fly to Germany after years of house arrest is a gesture of goodwill as it seeks to firm up ties with Berlin, observers said.
Liu, the widow of Nobel Peace Prize winner Liu Xiaobo, arrived in Helsinki on Tuesday on her way to Berlin, after years of campaigning by Western diplomats and rights activists.
Her release came just hours after Chinese Premier Li Keqiang met German Chancellor Angela Merkel in Berlin. As their countries grapple with US tariffs, the two leaders signed 20 billion (US$23.5 billion) in deals and underscored their commitment to free trade.
A western diplomat said Liu's release, three days ahead of the first anniversary of her husband's death, was the result of promises by high-level officials.
Analysts said the gesture was linked to Beijing's desire for help from Europe to counter US trade protectionist measures.
Kristin Shi-Kupfer, director of research on public policy and society at the Mercator Institute for China Studies in Berlin, said the timing was no coincidence.
"This looks like a big gesture – a kind of offer – by the Chinese government ... This looks like recognition from the Chinese government saying 'we need you Germany, now, as a partner in Europe'," Shi-Kupfer said. "The human rights situation in China has been deteriorating in recent years, so this stands out as something special."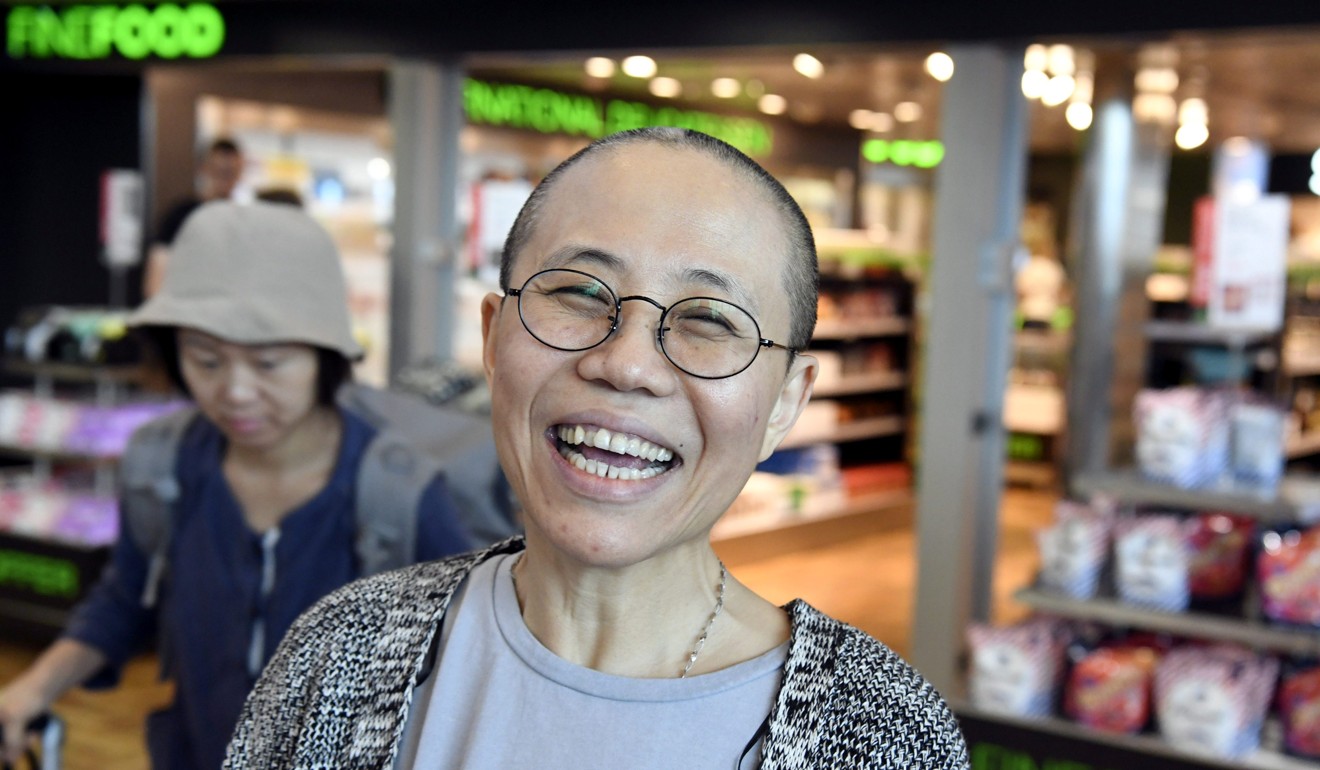 Insa Ewert, research fellow at the German Institute of Global and Area Studies, said it was a long-term process to secure Liu's release and there were signs after Merkel's previous trip to Beijing that China might have been moving her case along.
"The timing of the release is certainly not coincidental with Beijing asking Europe to unite against the US in the trade conflict, and in light of the upcoming EU-China summit in Beijing next week," she said.
But Katrin Kinzelbach, associate director of Berlin-based Global Public Policy Institute, said that even if Liu had not been released, China and Germany would still have reached their trade and investment deals.
"Human rights concerns remain an irritant in the relationship, that is true, but I am pretty sure that all of the agreements and announcements that resulted from the intergovernmental consultations would also have been made if Liu Xia had not been released," she said.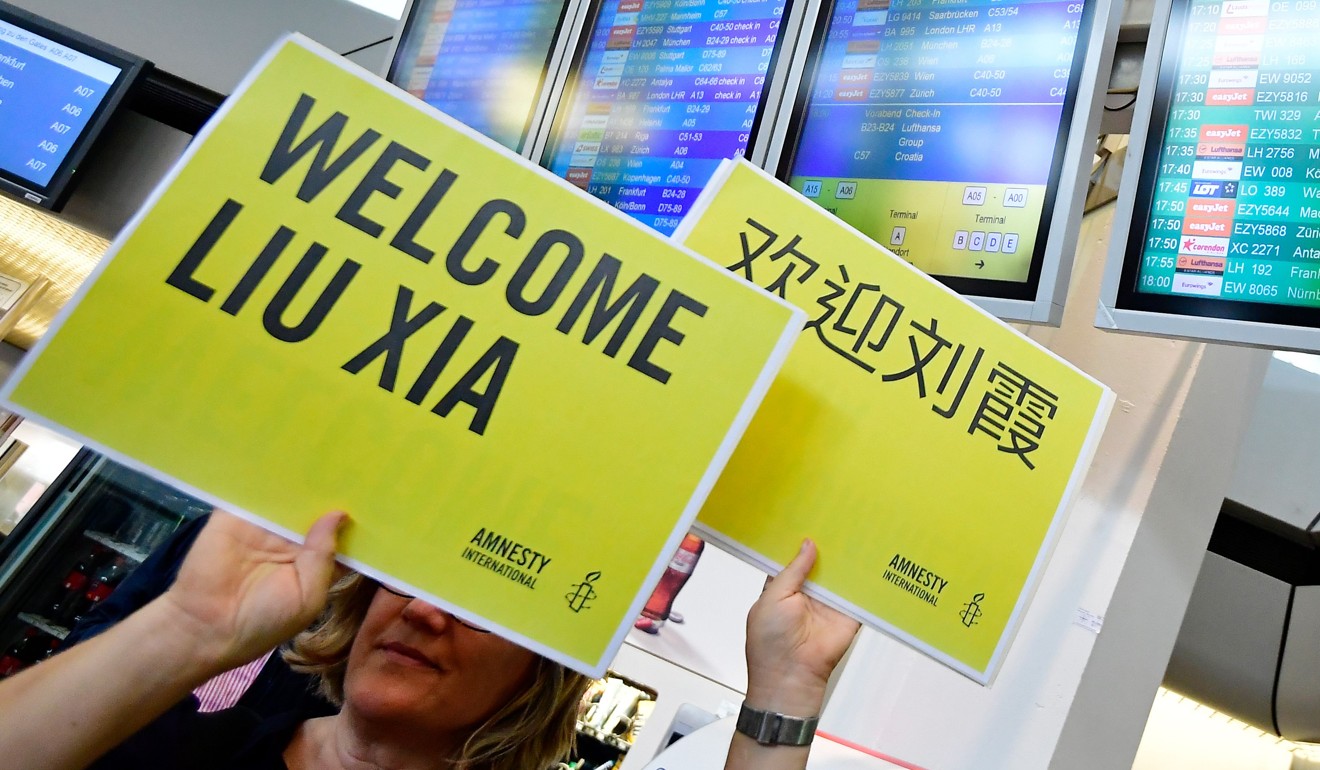 "Consider the demonstrative German-Chinese closing of ranks on the issue of free trade: this is a message to American president [Donald] Trump which touches on a question of vital importance for German economic prosperity. It is in the interest of China, too. Agreements on such questions are no longer conditional on human rights gestures."
Ties between China and Germany have been strained by broader concerns about Chinese investment in Europe, including "Belt and Road Initiative", but China remains Germany's most important trading partner.
Berlin and Washington are also traditional allies but their relations have soured in recent months with US tariffs and harsh rhetoric on trade.
Reuben Wong, a specialist in European Union relations at the National University of Singapore, said it would be in China and Europe's interests to find grounds for economic cooperation, so that the US would become "a bit of a black sheep".
Winnie King, a specialist in China-EU relations at the University of Bristol, said Germany had been quite consistent in its advocacy for human rights issues in comparison with China's other trading partners.
"It's been quite a positive outcome on both Germany and China's sides ... the timing and everything, that Li Keqiang is leaving today and Liu Xia arrives today ... you don't want to have it where they're on the soil at the same time. But it is a very important and symbolic gesture on China's side," King said.
This article appeared in the South China Morning Post print edition as: Liu Xia's release seen as gesture of goodwill