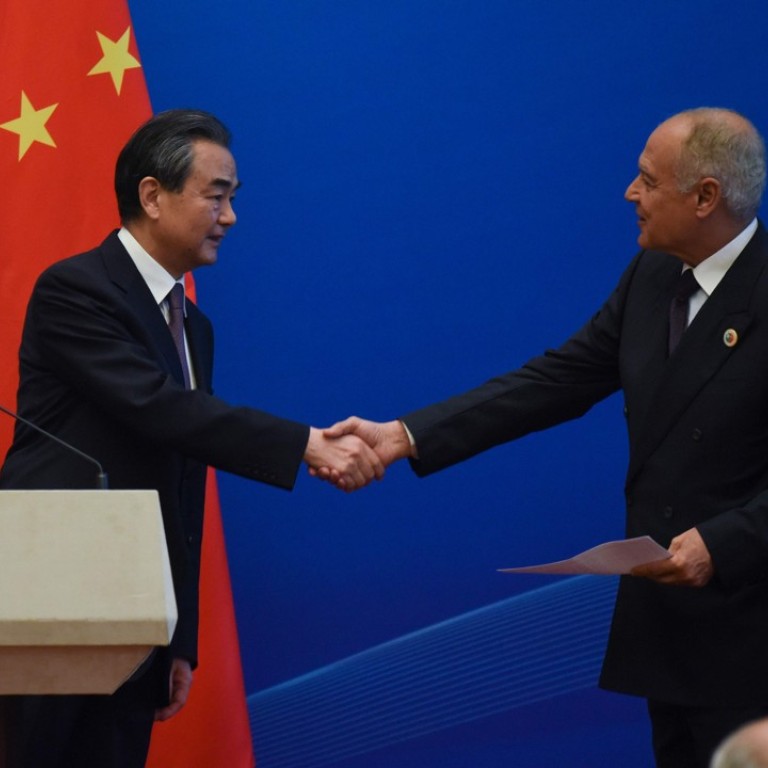 For China, the Belt and Road run through the Middle East
The most recent forum with Arab states made clear that the region is increasingly more central to the success of China's bid for influence through trade and development
The eighth Ministerial Meeting of the China-Arab States Cooperation Forum (CASCF) was held last week, bringing the foreign ministers of the 22 Arab League member states together with their Chinese counterpart, State Councilor Wang Yi. Not surprisingly, the Belt and Road Initiative (BRI) was a central focus of the meeting.
The CASCF was begun in 2004 as a mechanism to promote Sino-Arab cooperation on political, economic and cultural issues. The Ministerial Meeting takes place every two years, setting the agenda for the next two-year cycle and identifying areas of shared concern. The last meeting, held in Qatar, emphasized the BRI as a means of strengthening ties; this one underscored the importance Beijing has come to place on stability in the Arab world if the BRI is to achieve its ambitious goals.
This can largely be attributed to geopolitics: the Middle East occupies some very important real estate, located in the middle of the BRI's land and maritime routes. Increased instability there could derail China's plans for Eurasian connectivity and gives leaders in Beijing reason to deepen their strategic stakes in a region where their presence has traditionally been dominated by economic interests.
To this end, China committed US$23 billion in loans and aid to Arab states, with money bookmarked for infrastructure and reconstruction projects, humanitarian aid and efforts to support social stability in Arab states.
The focus on development speaks to the vision of Middle Eastern peace consistently articulated by Chinese leaders: security through development. In a 2014 interview with Al Jazeera, Wang made this point explicitly, saying: "We believe that development holds the key and serves as the foundation for solving all problems. Any solution to hot-spot and political issues hinges on economic growth and better life for the people. As far as Arab countries are concerned, the most crucial task facing them is national development and economic revitalization."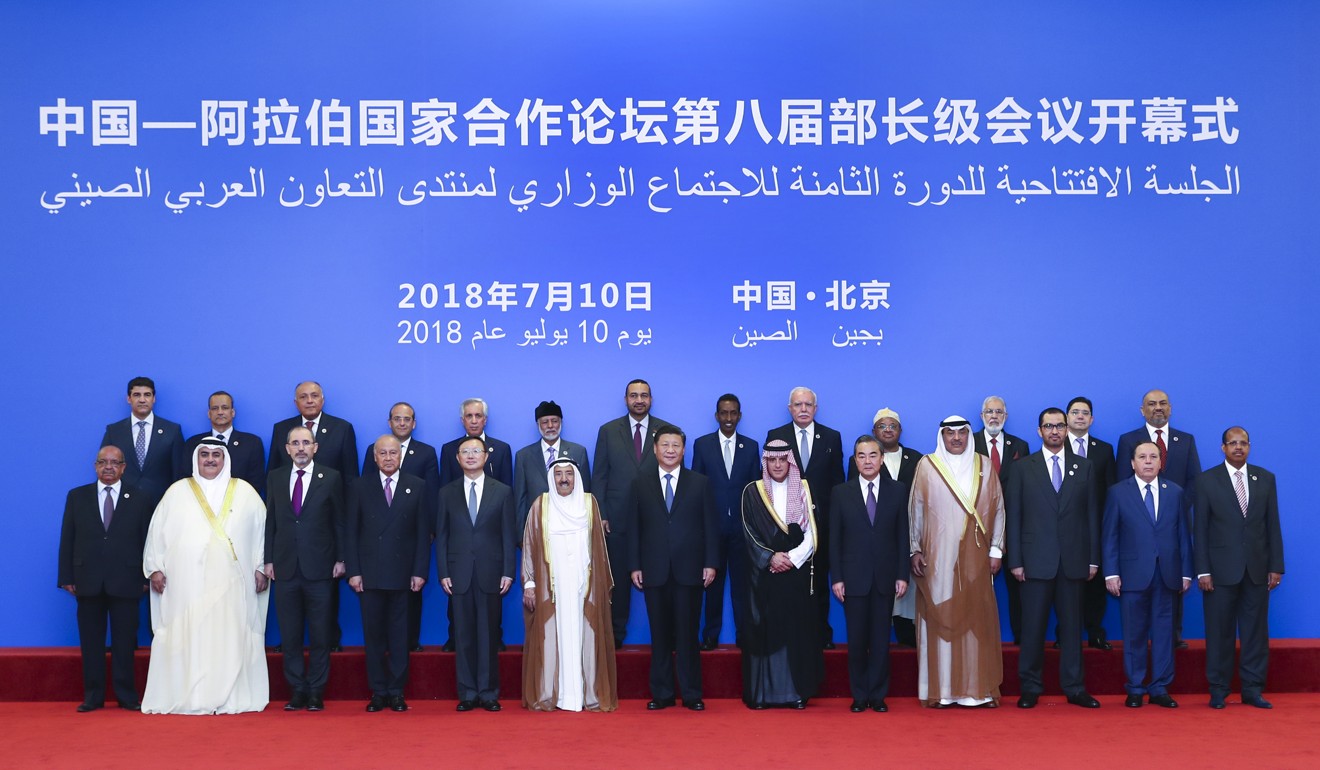 Ambassador Li Chengwen, China's representative to the CASCF, made the same point after the last ministers' meeting, saying "The root problems in the Middle East lie in development and the only solution is also development."
This approach supposedly presents a contrast with Western approaches to the Middle East. Wu Bingbing of Peking University described the difference thusly: "We focus on economy, trade and development, which help these countries to solve domestic and regional problems on their own. But Western countries mainly care about political and security interests." Whether or not this is the case, China has so far avoided a deep regional military footprint while building a much larger economic role, earning it a degree of goodwill.
Beyond development, two noteworthy BRI-related initiatives were introduced last week. First, a China-Arab League "strategic partnership of comprehensive cooperation and common development" was announced. In the hierarchy of China's diplomatic relationships, such a partnership usually involves close coordination on regional and international affairs and is generally seen as the highest level of an admittedly vaguely defined pyramid. That China established this with the Arab League as a group underscores the importance of the Middle East to the BRI, a point reinforced by the release of the Declaration of Action on China-Arab States Belt and Road Cooperation as an outcome document of the meeting.
Another interesting project was the awkwardly titled "industrial park-port interconnection, two-wheel and two-wing approach" cooperation layout. This plan would see Chinese-developed industrial parks in Oman, Saudi Arabia, Egypt and the UAE connect with regional ports in Djibouti, the UAE and Egypt, the better to build business clusters and increase trade flows. "Two wheels" refers to cooperation in oil and gas and low-carbon energy, while "two wings" calls for enhanced cooperation in science and technology and finance. Taken together, this layout offers a blueprint for facilities connectivity, financial integration and denser trade relations, all BRI cooperation priorities.
While China's Middle East presence is still at a relatively early stage, it is creating a multifaceted role for itself based on economic and strategic interests. Offering trade and development opportunities with minimal political interference makes Beijing an especially attractive partner in Arab capitals and indicates a sophisticated long-term approach to Sino-Arab ties.
Jonathan Fulton is an assistant professor at the College of Humanities and Social Sciences at Zayed University in Dubai.