Taiwan
Get more with myNEWS
A personalised news feed of stories that matter to you
Learn more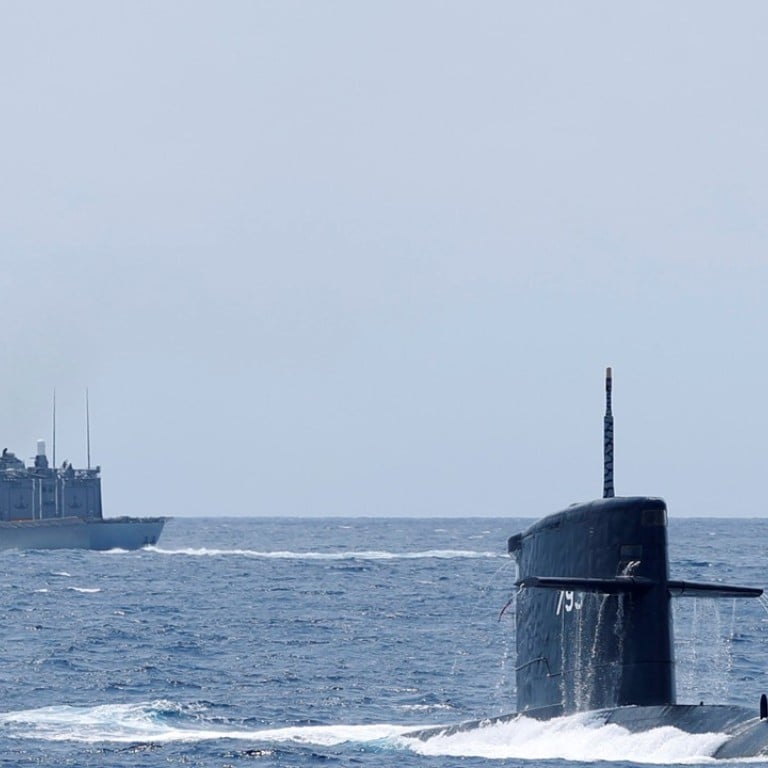 We need more subs, says Taiwan, as it aims to bolster its naval defences in face of Beijing's increasing belligerence
Self-ruled island's 'top priority' is to build its own submarine fleet as it looks to counter mainland China's aggressive stance
Taiwan's main defence priority is to upgrade its ageing submarines and build its own fleet of new subs, according to a long-time US defence contractor with Taiwan, as foreign companies offer competing designs for vessels that can be built on the island.
After Washington granted a licence in April allowing US technology transfers to help Taiwan build its own submarines, local media reported that six foreign firms have submitted design proposals for Taiwan's indigenous defence submarine (IDS) programme, regarded as critical to deterring an increasingly assertive Beijing.
It has been a difficult process for the programme, which was started in December 2014, to gain access to sensitive technological know-how and components to build its intended eight diesel-electric submarines and to update its existing four – only two of which can be used for combat.
The Rehfeldt Group, a US company that has worked for decades on military technology transfers and sales to Taiwan, said it is now helping Taiwan upgrade its defence equipment, such as transport aircraft, but that the island needs to focus on submarine development.
"They have a strong navy, they have a strong air force, they have very good hi-tech weapons, but basically they need submarines to protect the undersea area," Edward Rehfeldt, chairman and chief executive of the company, said.
He declined to say whether his company was working with Taiwan on submarine technology.
"Our main interest really was to help Taiwan build its own systems; being dependent on another country all the time isn't good," he said, in reference to the United States.
"Because it's always difficult for Taiwan to get approval to buy new stuff, and they've done a good job maintaining the things that they do have – the equipment that is become obsolete – we look for ways to help them upgrade it."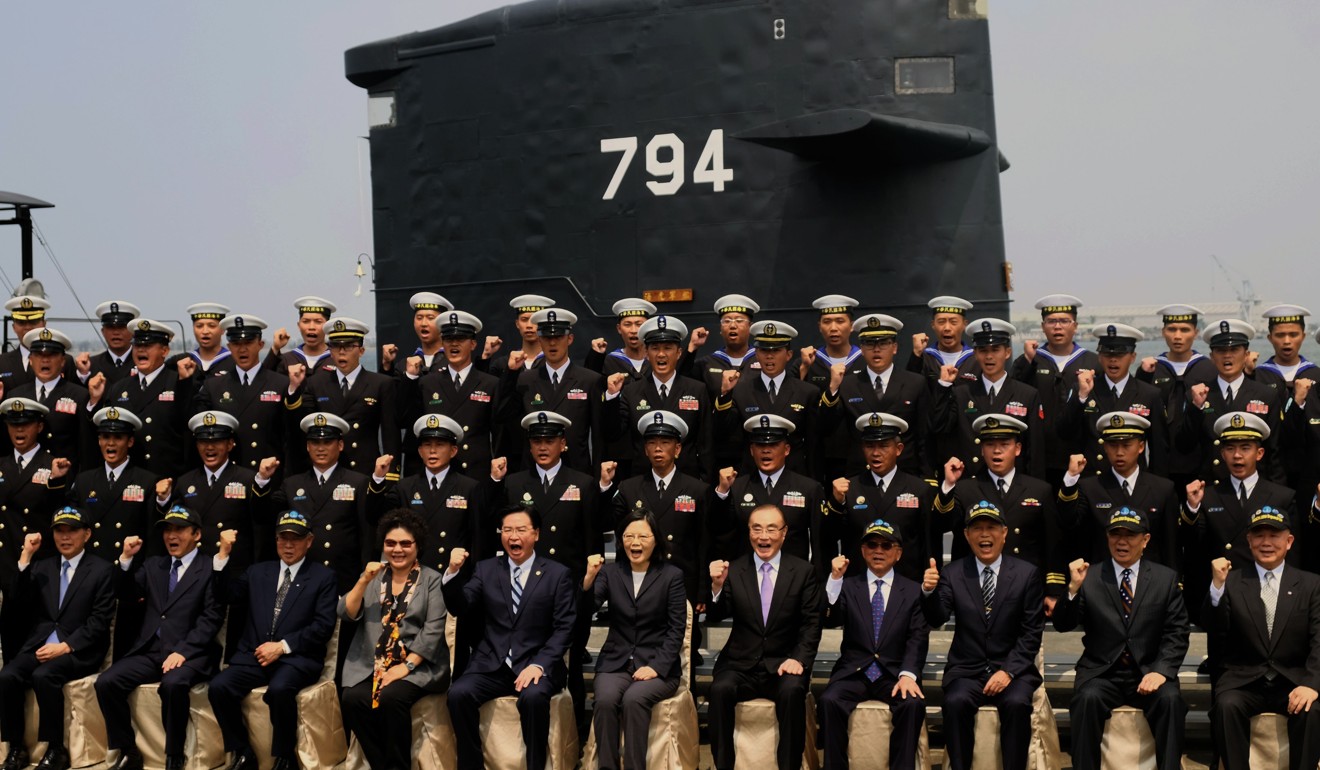 A Taiwan military source told the South China Morning Post that Taiwan has plans to upgrade its two 30-year-old Chien Lung-class submarines.
The two Dutch-built vessels, an improved version of Dutch Zwaardvis-class submarines, were launched in 1982 and 1986 respectively.
The Taiwanese military has proposed in 2016 a US$12.3 million life-extension programme to enhance the operational capabilities of the subs for 15 more years, up to 2030, the source said.
The upgrade is necessary as it would ensure that Taiwan continue to have submarine power before the first new domestically built vessel is completed by 2025, the source said.
Taiwan's military upgrade programmes have seen greater urgency in recent months, as Beijing frequently conducts military drills and activity around the island.
Beijing considers Taiwan to be a renegade province that eventually needs to be reunited with the mainland, by force if necessary.
As part of the modernisation, Taiwan's defence ministry this week requested a purchase 108 US-made M1A2 Abrams battle tanks to replace some of its existing tanks, and reached an agreement in May with a Dutch firm to upgrade two of its submarines.
Meanwhile, its indigenous submarines programme could see construction begin with foreign designs before 2020, the Taiwan News reported.
Alexander Huang Chieh-cheng, the former deputy minister of Taiwan's Mainland Affairs Council, said that there were fears Taiwan would acquire submarines for an offensive military system, but that the primary reason to use them for the time being would be for anti-submarine warfare training.
"To build our own indigenous submarine – it's a long shot so we probably, in the interim period, will need to upgrade our submarines," he said. "We have only four, but two are over 70 years old. They are still functioning, but they can dive in shallow waters only, so those two are for training purposes."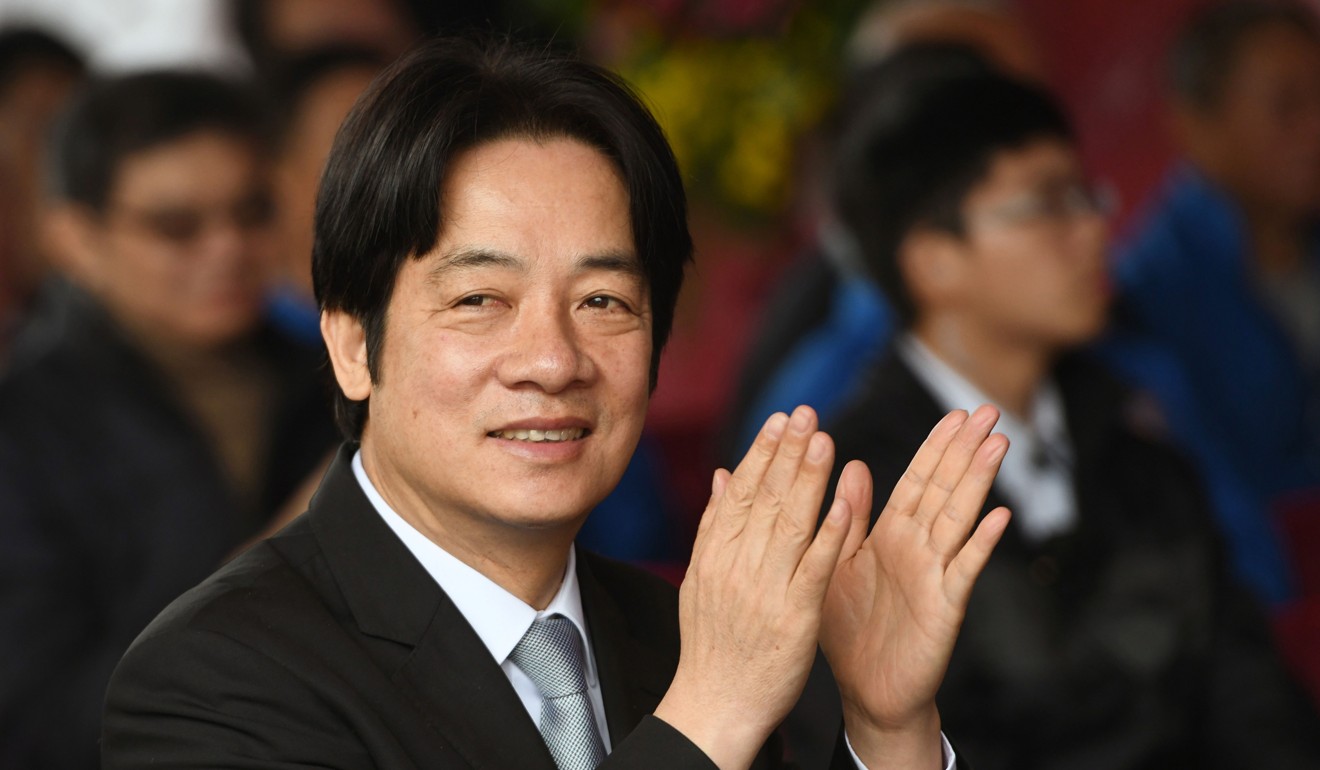 Huang, now the director of the Institute of Strategic Studies at Tamkang University, said Taiwan's indigenous weapons production would require the procurement of some critical technology from foreign providers.
"What we are lacking are some critical technologies and know-how that may require long-term planning, including education and nurturing of generations of people devoted to these kinds of efforts," he said.
"Literally, it cannot be achieved in the short-term … so foreign procurement would be a must if we want to keep up with our defence capability."
Wang Ting-yu, the chair of Taiwan's legislative Foreign Affairs and National Defence Committee, said that while Taiwan has the ability to defend itself, it needs to update and upgrade its existing weapons – including its F-16 fighter jets and submarines – so that China will not have any "improper notions" about attacking.
"Taiwan has an active defence strategy where we will not fight you but if you come for us, you will have to pay a severe price," Wang, a lawmaker from the ruling Democratic Progressive Party (DPP), said. "It's like a durian or a porcupine. We won't bite you, but if you bite us, you will be hurt all over."
The spectre of the military threat from Taiwan's powerful neighbour loomed large in April, during the live-fire drills by the Chinese navy in the Taiwan Strait that state-controlled media said were intended to "safeguard China's sovereignty and territorial integrity".
Those media also said that the exercises were designed to prevent the proliferation of tai du, or Taiwan independence forces, one of Beijing's red lines.
Mainland media also said the drills were partly in response to comments by the island's premier William Lai Ching-te in support of Taiwanese independence.
Xin Qiang, a specialist on Taiwan at Fudan University in Shanghai, said that China's military moves were not meant to target the Taiwanese people, but the notion of its independence.
"We cannot completely rule out the very extreme possibility that Taiwan – if the DPP engages in risky moves with tai du in the future – would force China, under extreme circumstances, to use non-peaceful methods," he said.
"But China's fundamental policy on Taiwan is still peaceful unification – this has not changed, and will not change."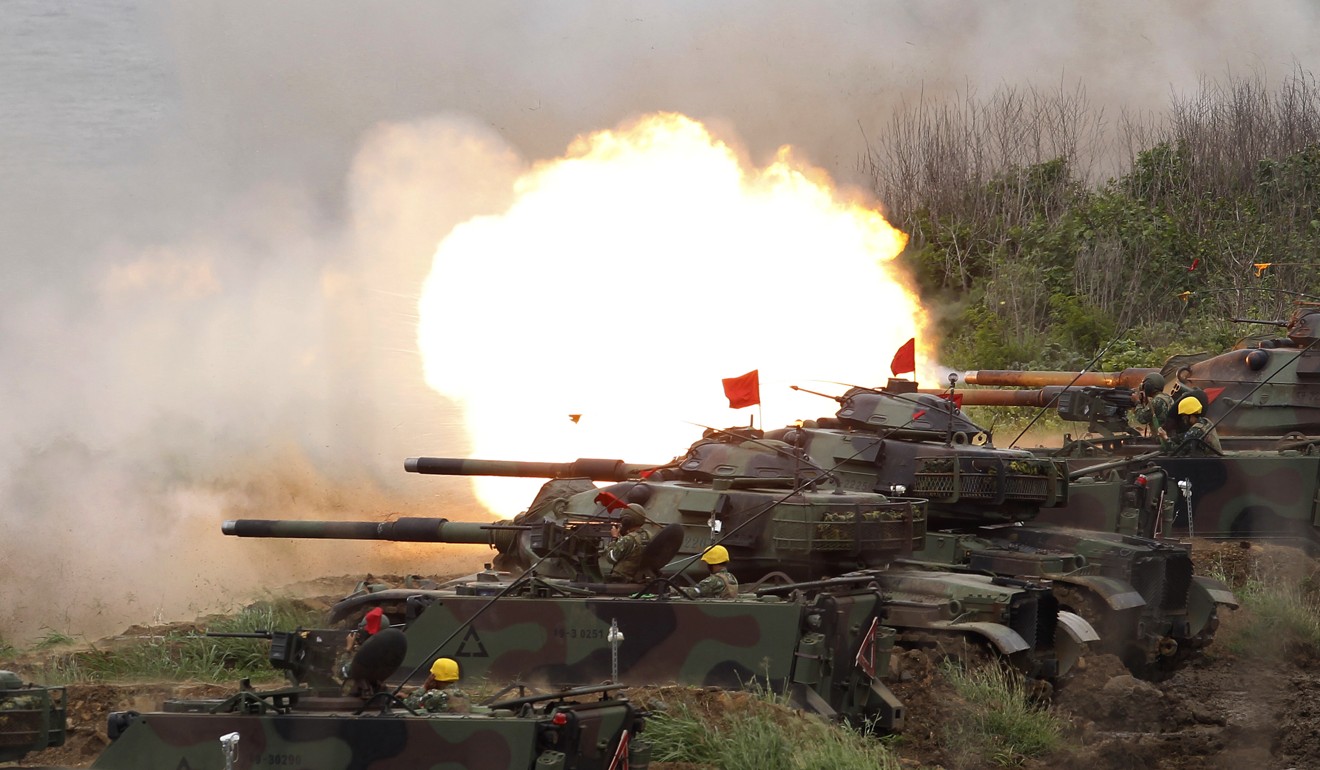 Under Taiwan's President Tsai Ing-wen, relations between Taiwan and mainland China have noticeably frozen, ostensibly over Tsai's refusal to acknowledge the "1992 consensus" – that there is only "one China" but allows for ambiguity about what that means – which Beijing says is the basis for cross-strait dialogue.
This has forced Taiwan to look to greater support from the United States, with which it has a longstanding mutual defence treaty and regular arms sales, including a US$1.4 billion arms package last year.
Huang, the former Mainland Affairs Council official, said that though there is a "mounting military threat" from Beijing, China has opted for an approach to Taiwan that uses economic and other incentives to try to "break Taiwan's mentality of resistance".
"If we can replace the obsolete systems with new next-generation fighters and ships, then we will be in a better position to defend the homeland … to protect ourselves and to send a clear signal to China: do not try [anything], we can resist for a certain period of time without outside help," he said.
Additional reporting by Lawrence Chung in Taipei
This article appeared in the South China Morning Post print edition as: Taiwan is 'seeking to replace submarines'