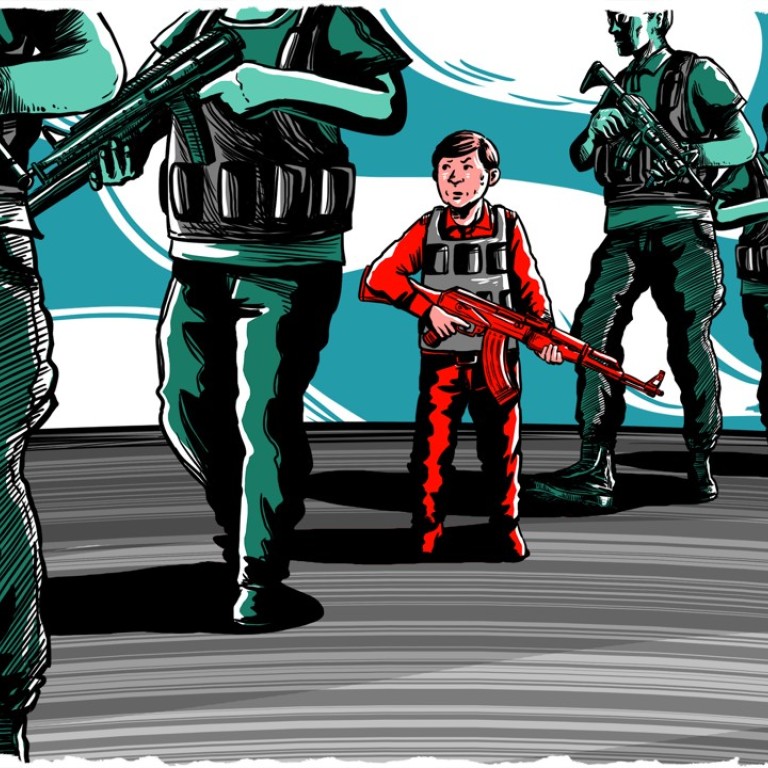 Why a private US military firm is of value to China's belt and road mission
More Chinese companies are fanning out along the New Silk Road into high-risk countries but domestic security firms are not keeping up with the demand
Tian Buchou is a veteran of China's special forces and for 17 years managed security for Chinese companies in the war-torn Middle East and Africa.
Working for both the Chinese state and private sector, Tian headed teams safeguarding their corporate clients from various threats, from robberies to terrorist attacks.
The 39-year-old had extensive experience in his field but it was when he teamed up in operations with the former private military firm Blackwater that he realised just how much he and his Chinese staff still had to learn.
Now defunct, Blackwater was founded in 1997 by former US Navy Seal Erik Prince and won US government contracts to guard American officials and facilities in countries including Iraq and Afghanistan. The company was surrounded by controversy in 2007 when its guards were convicted of manslaughter after firing on civilians in Baghdad.
"Unlike the Chinese security teams who … are like doorkeepers, the multinational and multilingual Blackwater guards were well trained and provided personnel and cargo protection services," Tian, 39, said. "[Blackwater] had a comprehensive operational system covering logistics, weapons, high-technology and even medical support.
"More than 80 per cent of Chinese security personnel have just a basic education … and are directly led by people who are just military enthusiasts and love playing war games."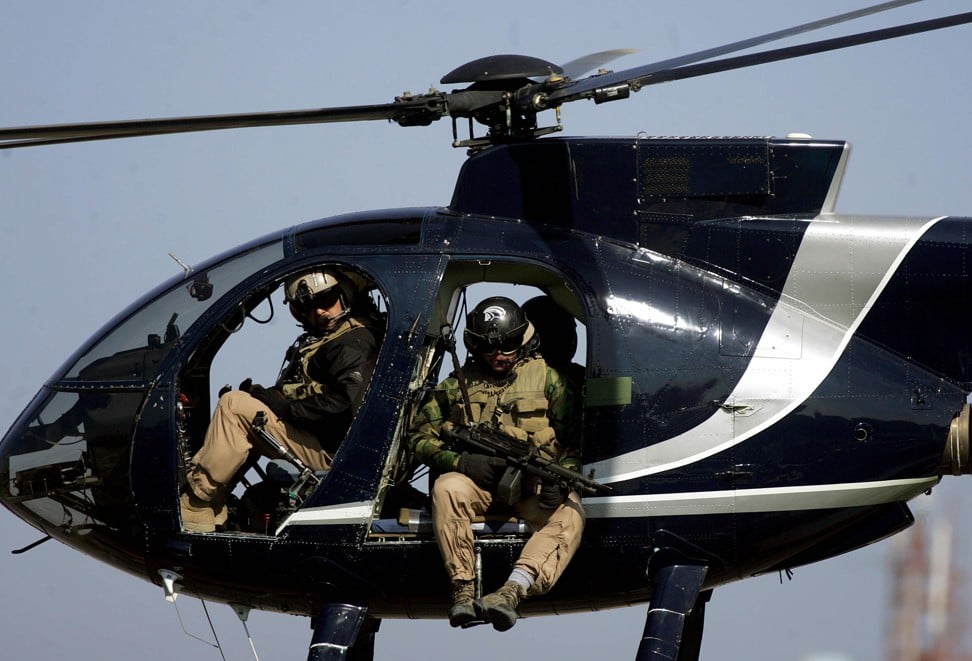 Like the Blackwater guards, most Chinese security personnel are military veterans but they lack the combat training and experience of their international counterparts.
Tian said Blackwater was also better at obtaining weapons and operated more freely overseas than their Chinese counterparts.
"They cultivated many business partners from European countries and their specialists were also good at fostering local sources," he said.
The need to close that yawning gap in expertise is becoming ever-more urgent as Chinese companies fan out along revived trade routes as part of Beijing's "Belt and Road Initiative", a massive infrastructure-driven plan to link economies into a China-centred trading network.
So much so that Beijing is exploring the possibility of establishing a security agency to coordinate security for Chinese enterprises abroad.
According to several independent sources, if the plan goes ahead, the Ministry of State Security would be responsible for collecting intelligence and providing non-traditional security support to the new agency.
"[Officials from] the ministries of public security, state security, foreign affairs and commerce are working together to come up with details [on how to run the] new security agency, which will play a leading role in coordinating Chinese security firms' operations in host countries," one source said.
"Overseas security services is still at the development stage in [mainland] China. [Experts] from the People's Public Security University and China University of Political Science and Law are looking into [existing policies], because the current security operation model has failed to make a big difference overseas."
Beijing's belt and road plan is designed to link more than 65 countries in Asia, Europe, the Middle East and Africa. It includes projects in contested areas and high-risk countries, including Pakistan, Afghanistan, South Sudan and Yemen.
According to the Chinese government, there are already more than 30,000 Chinese businesses investing offshore and nearly 1 million Chinese workers abroad, most of them employed on big official projects.
That overseas presence is growing.
At a summit in Beijing last year, Chinese President Xi Jinping pledged US$124 billion of infrastructure investment for the belt and road plan. And in the first quarter of this year, China signed about US$45 billion in contracts for new projects with foreign partners, with 46 per cent earmarked for schemes along the belt and road, according to the Ministry of Commerce.
However, risk of working overseas has been increasing as Chinese enterprises expanding investment in the high-risk countries.
Since 2014, at least 44 Chinese nationals have been killed in Pakistan, despite Islamabad deploying thousands of military personnel to protect Chinese workers on energy and infrastructure projects in the country. Two of the dead were Chinese language teachers killed by Islamic State in Pakistani city of Quetta, the heart of the US$50 billion China-Pakistan Economic Corridor.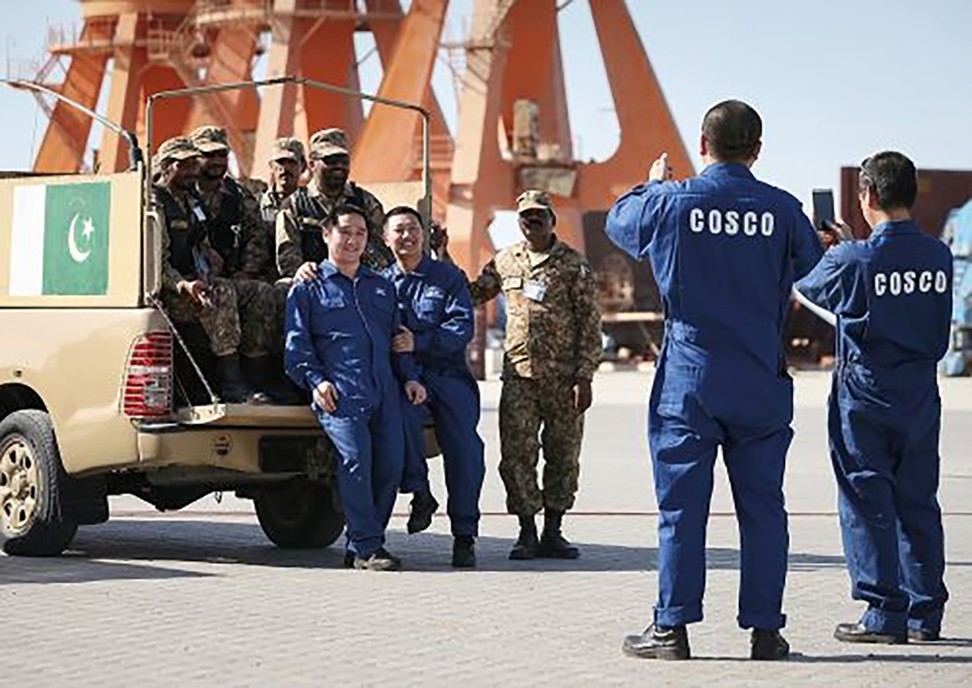 In the past, Chinese companies have turned to local and multinational sources to provide external security abroad – and the bills can be hefty. For example, by some estimates China's three energy giants – CNPC, Sinopec and CNOOC – together spend more than US$2 billion a year on security overseas.
Tian said many Chinese enterprises had to hire foreign professional security personnel because Chinese security firms could not meet the demand.
Huang Rihan, executive director of the Belt and Road Institute at the Centre for China and Globalisation, said just six of China's 5,000-plus private security companies are certified to operate overseas.
"And most of those companies' overseas security operations are focused on escorting Chinese commercial ships on the high seas," Huang said.
Beijing-based military analyst Zhou Chenming said many Chinese firms were reviewing their reliance on local military personnel for security as regimes changed in those countries.
"Nowadays, many Chinese overseas enterprises have realised that paying money to a host country's military troops won't work in the aftermath of the 2011 Arab spring [in the Middle East], which caused social and political turmoil in many countries along the belt and road," Zhou said.
"Chinese enterprises … need more protection … but so far none of the Chinese security companies can provide them with the desired services due to language barriers and a lack of overseas operational experience."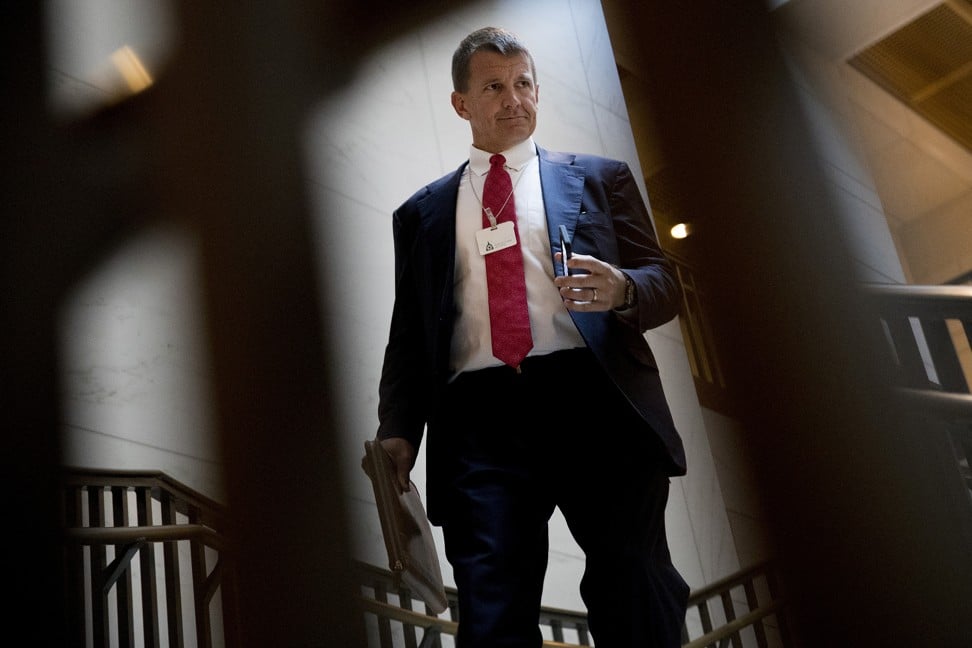 One firm looking to step into that gap is Frontier Services Group (FSG), a security firm with headquarters in Hong Kong and offices across China.
FSG was set up by Prince, who founded Blackwater.
Last year, Prince sold more than 40 per cent of his FSG shareholding to Chinese state-owned conglomerate Citic Group, paving the way for FSG to set up more security branches on the Chinese mainland to expand its business.
In March, FSG said it had raised US$107 million in capital from Citic.
In a written statement to the South China Morning Post, FSG said it had more than 20 Chinese clients across the Middle East and Africa, and it had "to dispel a lot of the misconceptions" about operating in high-risk countries.
"When operating overseas … it is not as simple as hiring a few guards," FSG said.
"With many of the [belt and road] projects covering thousands of kilometres of road, rail, pipeline or hectares of oil fields, building a wall or fence is simply not an option."
FSG said Chinese clients needed to understand that a comprehensive security budget was a must before they planned any new investment.
"This budget needs to include risk assessments, training, emergency action plans, medical evacuation, tracking, communication, process and procedures, security design and hardware," the company said.
FSG also owns a quarter of Beijing's International Security Defence College, which claims to be "the largest private security training school" in China, training more than 6,000 all-round security personnel.
FSG said basic training for their personnel included language and international operations experience, while the training of Chinese bodyguards still generally focused on reactive skills such as "martial arts".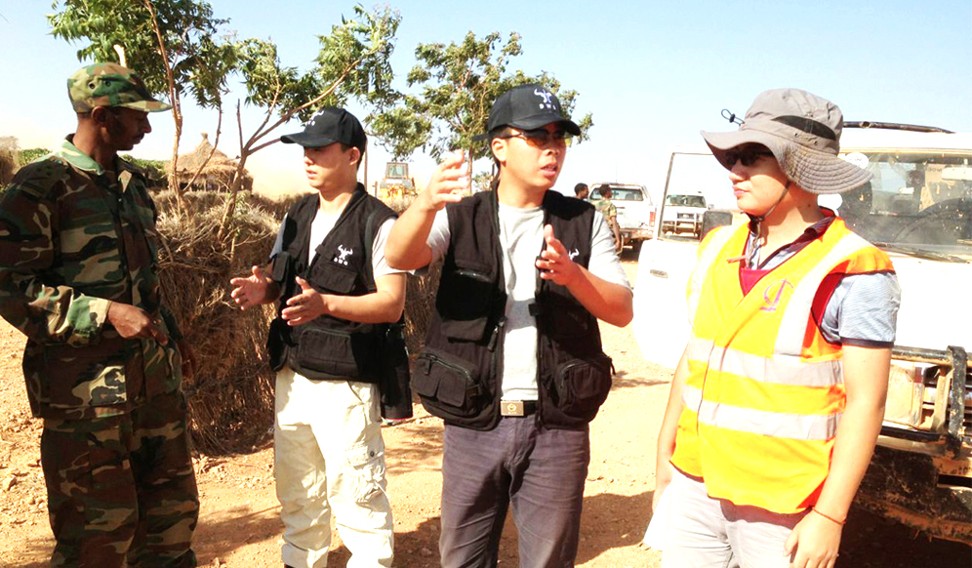 Chinese company Huaxin Zhongan Security Services is also operating offshore. It was set up by a group of PLA veterans in 2004 and has provided maritime escort missions for Chinese commercial vessels in the Indian Ocean since 2011.
Another international player is DeWe Security Services, founded by a group of former employees of the Ministry of Public Security. Its provides overseas security services for Chinese-funded enterprises and institutions, including Chinese state-owned enterprises involved in rail projects in Mongolia and Iraq.
Like FSG, both Dewe and Huaxin Zhongan operate security training schools, which not only provide most of their own staff, but also train specialists in counterterrorism and other areas of expertise for local authorities.
But the best argument for better trained security personnel comes not from service providers but those dealing with the threats first hand. Tian said many Chinese clients, especially the newly rich, were not prepared to set money aside until their life has been at risk. Then everything changes.
"A Chinese boss might want to pay just 10 million yuan for a 40-member security team. But he will reserve another 1 billion yuan, or even more, once he has face mortal danger," he said.
This article appeared in the South China Morning Post print edition as: Into the danger zone of the belt and road