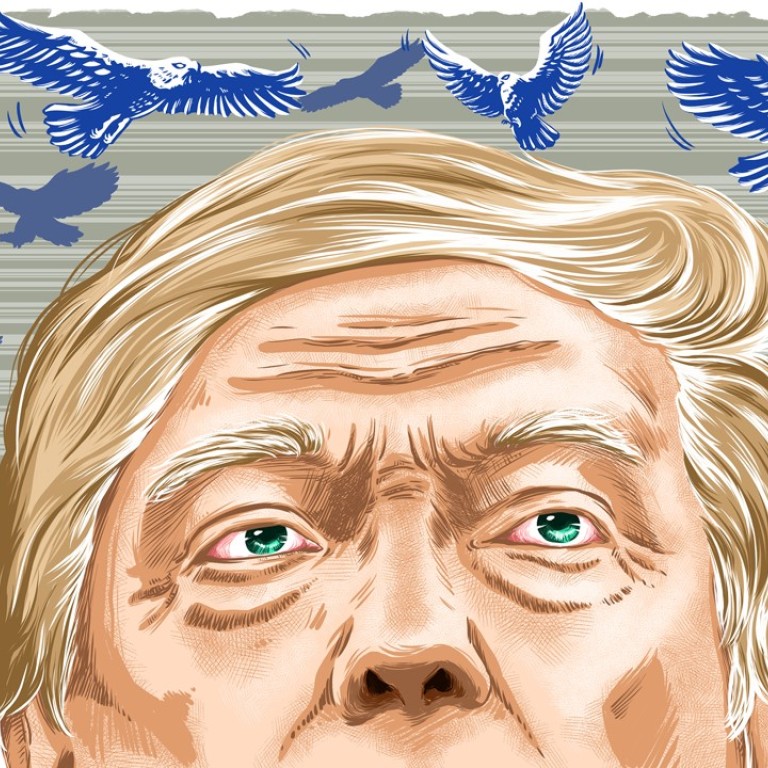 The hawks of war: how moderates were shut out of Donald Trump's inner US-China trade circle
With China and the United States at the centre of the biggest international trade dispute in decades, the South China Morning Post takes an in-depth look at the changing relationship between Beijing and Washington. In the first of a two-part series, Shi Jiangtao looks at how moderate voices in the White House are being drowned out by the hawks.
Nearly two months after US Commerce Secretary Wilbur Ross's visit to Beijing, a trip that failed to bring about a trade ceasefire with China, there is little sign that talks will resume any time soon to help quell the antagonism and hostility that have boiled into a trade war.
The tension rose even further on Friday as US President Donald Trump threatened to expand the scale of his trade punishment and impose tariffs on all Chinese imports, saying, "We have been ripped off by China for a long time".
Amid this atmosphere, a consensus has emerged among observers across the political and intellectual spectrum that the Trump administration sees China not merely as a strategic threat but as an adversary, pushing the relationship between the world's two biggest economies into its worst downward spiral in decades.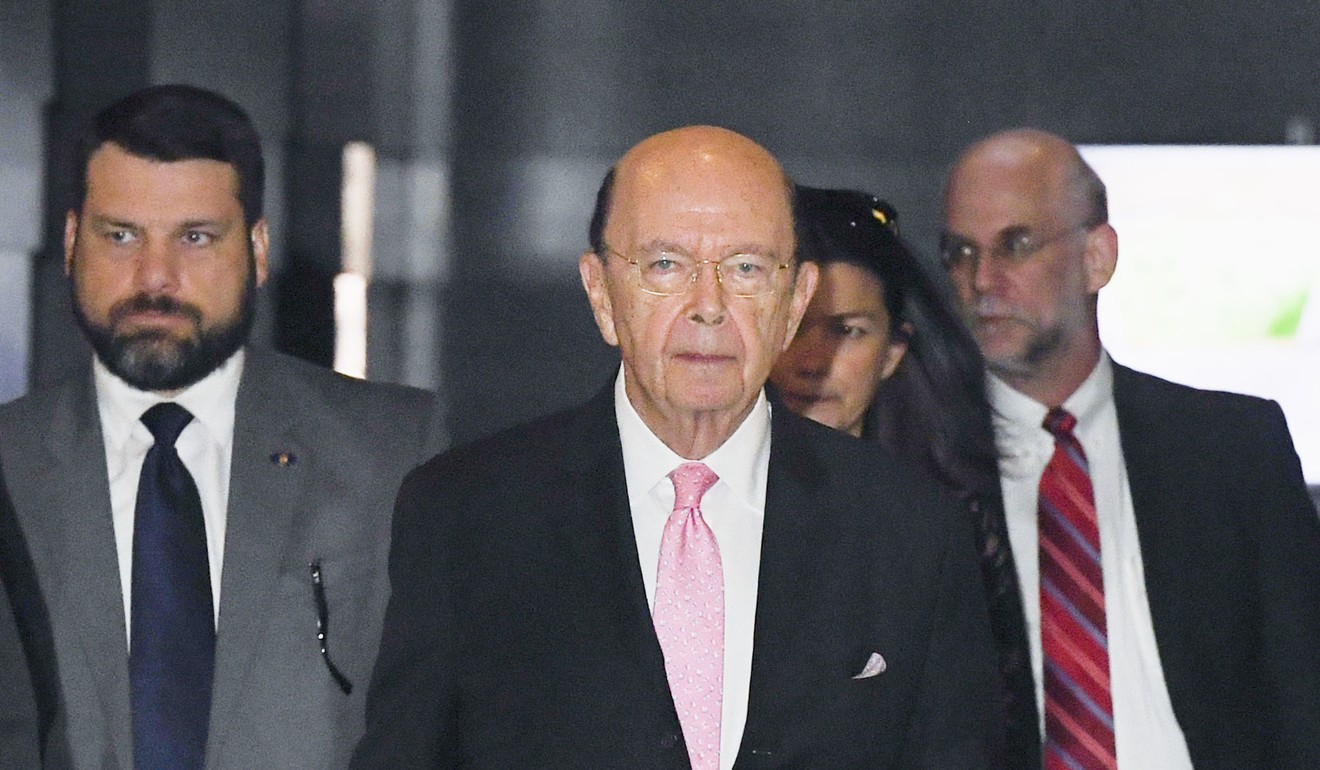 In a shift worrying to many observers of the growing dispute, moderate voices within the Trump administration that traditionally have supported engagement with China are quickly losing influence.
Instead, advisers advocating an increasingly hawkish, confrontational approach to China – over trade as well as a long list of contentious security and political issues – are prevailing.
Just days after Steven Mnuchin, the Treasury secretary, said on July 12 that negotiations with Beijing had "broken down", Trump's top economic adviser, Larry Kudlow, openly blamed Chinese President Xi Jinping for the stalled talks and what he called Xi's tit-for-tat approach that had escalated the tensions into a direct economic confrontation.
Kudlow, the director of the National Economic Council who once was known as a free-trade advocate, made little effort to conceal his disappointment in the Chinese leader in an interview with CNBC on July 18.
He admitted that his views on China had changed significantly in the past few years, edging closer to those of foreign policy hawks who now largely control the debate in the United States.
"It's taken a while for me to do this. But yes, I've come to that view because I think the problem is getting worse. I really do," Kudlow said at an investors conference in New York.
He is not the only one who has felt the need to alter his stance to avoid being marginalised in America's shifting China narrative, especially in the age of Trump.
For many China hands who have studied the US-China relationship for years or even decades, and are generally viewed as China-friendly voices, such transformations – and the present atmosphere – are troubling.
David Lampton, director of China studies at Johns Hopkins University's School of Advanced International Studies, is among them.
Lampton, who has studied China for more than 40 years and whose opinion is known to be respected by Beijing, said the trend in bilateral ties was "disconcerting and worrying".
In an increasingly hostile environment, "it becomes more difficult for China scholars, and they become more cautious. Above all, they are concerned about domestic trends in China and some of the non-reciprocal treatment the United States and other western countries receive in China", he said.
Lampton, president of the National Committee on US-China Relations between 1988 and 1997, said he had previously been sceptical of assertions by Chinese officials and intellectuals that the US was trying to curb Beijing as China began to rise, but now his views were changing.
"For most of the last 20 years I have said this is not containment," he said. "But most recently, it looks to me that we are kind of headed in that direction."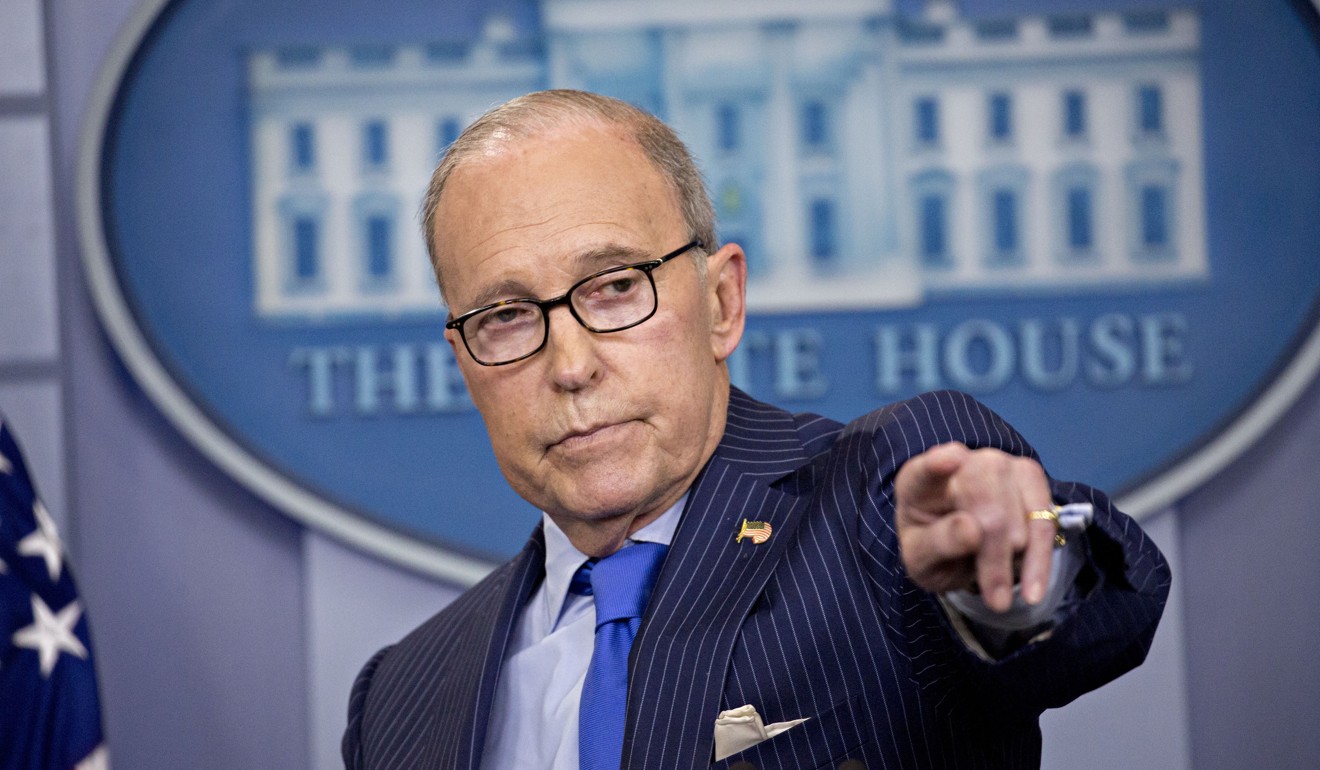 'THIS SOUNDS A LOT LIKE CONTAINMENT'
In a National Security Strategy outlined in December, the Trump administration for the first time branded China as a revisionist, disruptive power and a strategic rival, intent on displacing Washington in the Asia-Pacific region.
"I think the Chinese would say this sounds a lot like containment," Lampton said. "We don't have in place the mechanisms of coherent containment yet, but people are talking about putting in more mechanisms of limitation on China. I don't think we are at full-blown containment policy yet, but we headed in that direction."
He and other observers agree that amid a fast-changing geopolitical order in an increasingly chaotic world, there were many reasons for the sea change in America's views towards China.
Lampton said international political trends had likely helped spur the US-China hostilities.
"This populism is a global phenomenon as well as in the US," he said. "And this is embracing strongman leaders, whether it's the 'Chinese dream' or 'Great Revitalisation of Chinese Civilisation' or 'Make America Great Again'."
"I don't expect it to go away rapidly," Lampton added. "The extremes of the American political spectrum on the left and the right are both causing difficulties for the smooth management of the US-China relations."
Harry Harding, a veteran China expert at the University of Virginia, said many US observers were disappointed and frustrated by the countries' growing differences on a range of topics, despite more than three decades of "comprehensive engagement" by Washington and Beijing to manage or resolve the issues.
"What I call a political Minsky moment is when significant numbers of analysts and citizens believe that a policy has failed. Their attitude can be described as 'enough is enough', or 'time for a change'," Harding said.
Robert Sutter, another expert from George Washington University, said moderate voices, especially those friendly to China, had been marginalised because those experts were disappointed that results they expected from China did not work out.
"Some China experts wanted to negotiate with the Chinese to set up an order in Asia which will be agreeable to China and the US to avoid war. It's a reasonable position, but it does not get a big hearing right now," Sutter said.
"What happened is, we've had a lot of evidence that pushed the opinion towards that direction. It's sad, but there it is."
For Robert Daly, a former US diplomat based in Beijing, Americans' fear about their perceived decline, internal political chaos under Trump and the president's desire for tough, overblown rhetoric were also important factors behind the growing animosity towards China.
Despite US concerns about the methods Beijing used in developing its "Made in China 2025" strategic initiative, Daly said Xi's ambition that China become a technological power should not been seen as illegitimate.
"Trump and his officials often speak as if China's ambitions themselves are illegitimate … And because we confuse those two kinds of rhetoric [methods and ambitions], we fuel Chinese suspicions that it is actually about containing China and keeping it down, and it derives from America's fear of its decline," said Daly, director of the Wilson Centre's Kissinger Institute on China and the United States.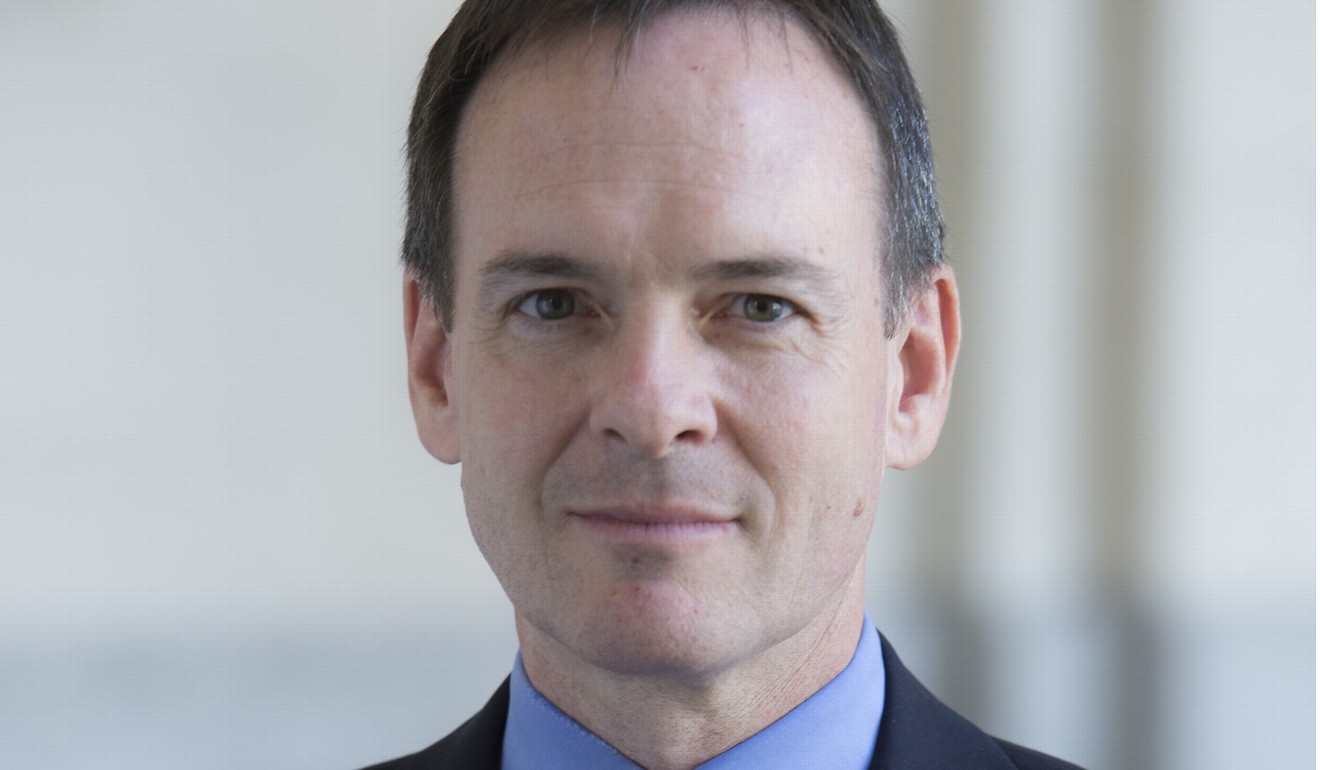 Observers said that there are only a few China experts within the Trump administration, most of whom may not be senior enough to have the president's ear, and that there was no prospect of many key vacancies at the State Department and Pentagon being filled soon.
According to Lampton, the eight previous US administrations, from Richard Nixon through to Barack Obama, made a conscious effort to seek the advice of the China scholars because they valued their expertise when making decisions, and also felt the need to have a broad range of experts be supportive of their policies.
"The biggest problem is simply your phone doesn't ring," Lampton said. "The current administration feels no need to have the support of China experts. They don't care."
Daly agreed.
"It's very hard to understand the Chinese challenge and manage it effectively when there is so much domestic uncertainty about the meaning of the American experiment and America's place in the world, and when we have a president who has no interest in leading a more liberal international order," he said.
"And it's happening at the time when the US is in the midst of, what I think, our most acute political and cultural crisis since the civil war," Daly said. "We have a lack of certainty, which predates Trump, while the election of Trump is the clear expression of this. We are domestically ill-positioned to handle this unprecedented and strategic challenge."
More significant than the views of outside experts may be those of people whose industries could be affected by the economic friction, Lampton said.
"The opinion that's most important that's changed is the American business community," he said. "It's interesting that they continue to make money in China, but they seem to become much more impatient with what they fairly see as problems they face in China. So I think the biggest politically important change beyond Trump and everything he represents is the changing attitude in the business community."
It was business leaders' changing perception of China that could eventually be the most influential, he said.
"China and the US need to begin to improve relations, most importantly now," he said. "This trade war is really corrosive because that affects business community."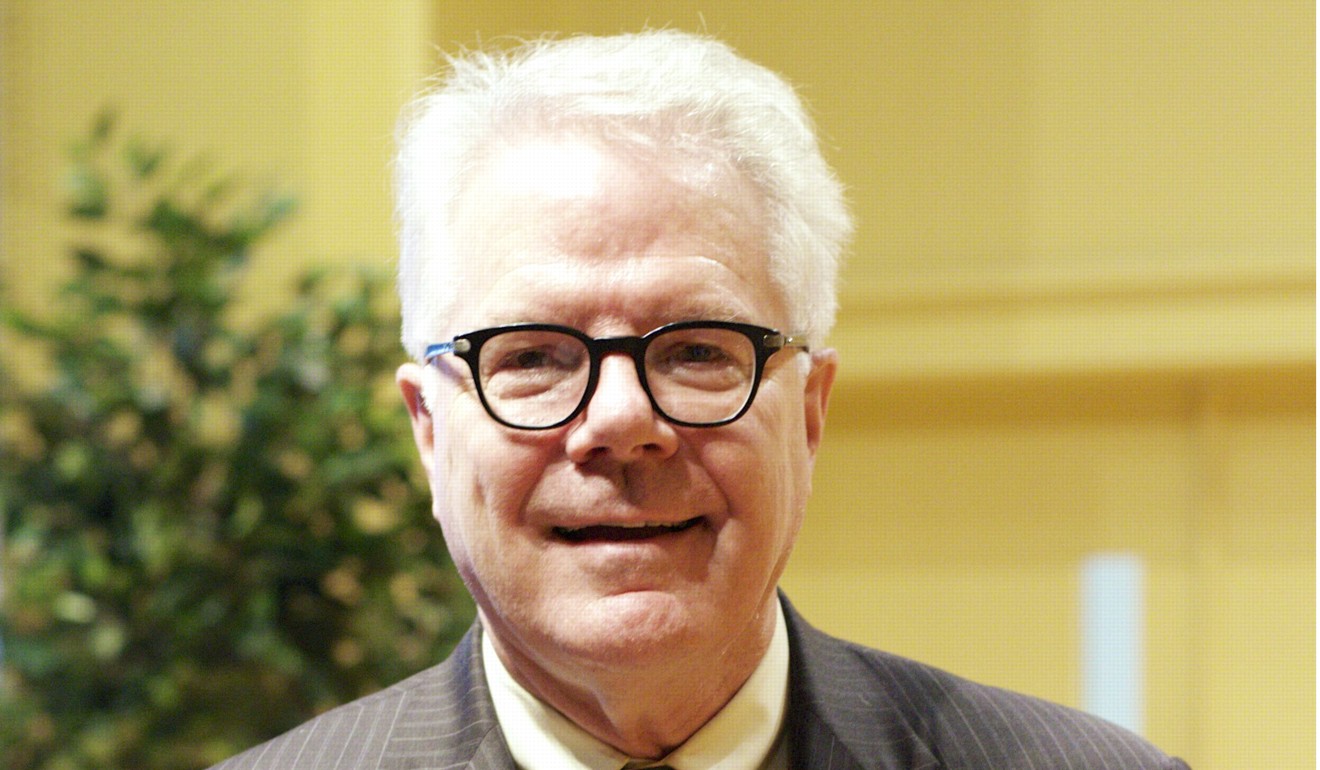 There is a vast divide over who should bear the primary blame for the renewed US-China antagonism.
Gal Luft, co-director of the Washington-based Institute for the Analysis of Global Security, said that throughout their modern history, Americans had needed a bogeyman or villain to focus on, and now, with China's rise, were also finding it hard to accept that the US was no longer the world's only superpower.
"What we see in Washington today is a growing sense of hysteria about Chinese influence and expansion," he said. "It is derived from the same roots of the Russophobia that has engulfed Washington in recent years: a deep sense of national insecurity."
Along with glaring headlines in the Western media about China's "sharp power", suspected "influence operations" and nefarious activities, Luft said the new anti-China wave had been exacerbated by the fact that "in Congress, China has no friends," and that "there is not one major China-friendly think tank, but there are several that are pro-Taiwan".
"The main casualty of this are the people-to-people relations," Luft said. "China-friendly experts are an extinct species, the number of exchange programmes and mutual visits is declining, and Chinese students and businessmen feel unwelcome in the US and treated as foreign agents – if not spies."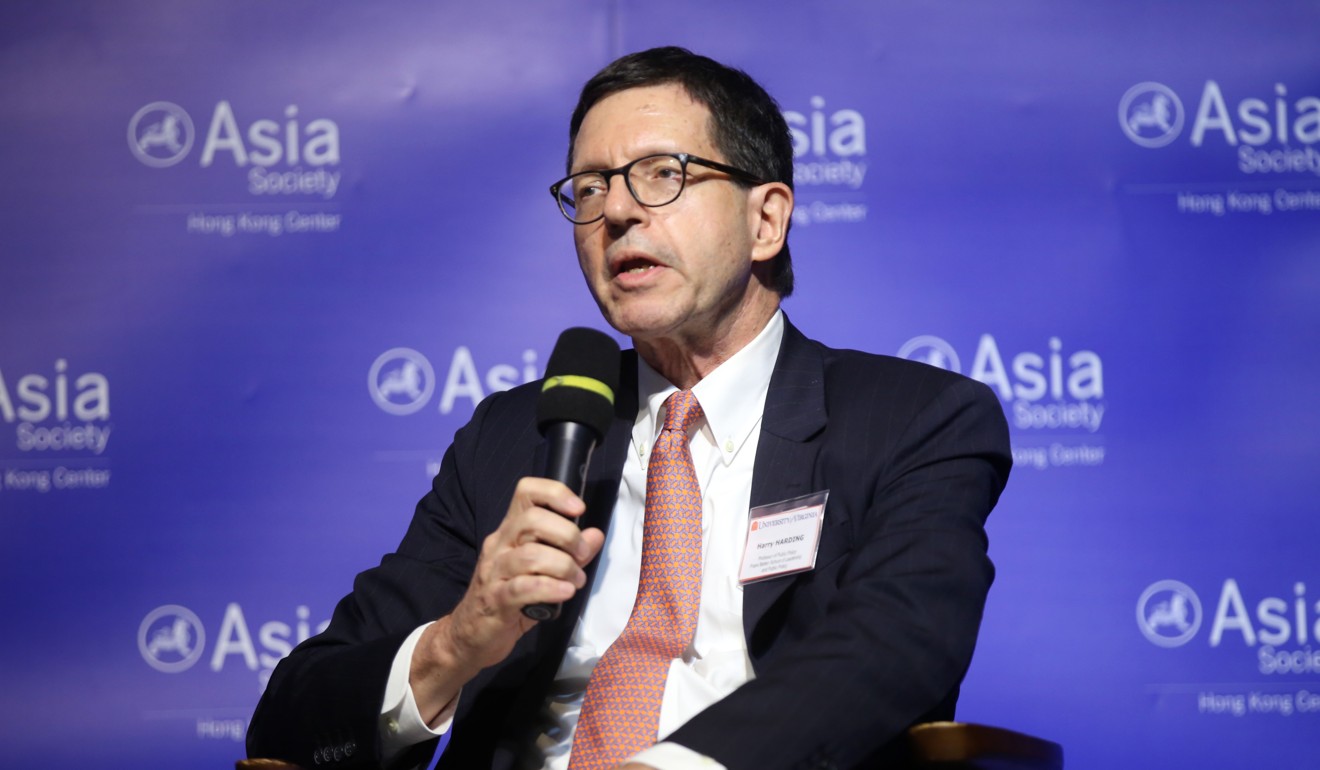 While the way Beijing wielded its military and economic clout was cause for American concern, Daly said, he also cautioned that its threats should not be blown out of proportion, or removed from the context of the nations' global competition.
He said that while Western governments should be vigilant amid legitimate concerns about China's expanding influence through Confucius Institutes and the Communist Party's United Front Work Department, "we should not exaggerate it too much, and we have to be proportional about it".
Even among experts who remained advocates of engagement with China, there was a recognition that such efforts must be responsive to strategic concerns and not just a leg up for China, Daly said.
He disputed the view that the rise of the China-bashing narrative had sprang solely from Trump's attempt to contain China's rise.
"It's interesting to see that the charge against China's influence overseas is not led by 'America First' kind of ignorant McCarthyists who were afraid of Chinese influence," Daly said. "The call against China's influence is being led by a lot of Americans who know China best and have known it the longest. It's the sinologists and it's the Chinese expert community that has really lived in China, speaks Chinese and knows the Communist Party."
UNCERTAINTY AND CONTAINMENT
Experts also warn that the antagonism looks set to last much longer than Beijing might hope.
Sutter, of George Washington University, said the Pentagon's National Security Strategy was a new cold war document targeting China.
"It is being implemented by the security apparatus, which sees China as their adversary. That component of the administration is in the cold war with China," he said, adding that Trump's trade actions could also mean a protracted economic struggle with Beijing.
"It'll take a long time to get over this because the issues are very important to the US and the behaviour of the Chinese government is clearly opposed to the US," he said. "Given the nature of Trump, there's no way of getting a solution because he's not sure if he gets a deal, it's going to stick."
Like most China scholars in the US, Daly is pessimistic about the prospect of bilateral ties – because of the fragility and uncertainty in both countries, and especially because everything gets exaggerated in the age of Trump.
"We have entered a period of long-term structural hostility between the US and China over economic, geo-strategic ideological [competition] and military build-up," he said. "We are going to be in this situation for a very long time."
He added: "Will we have the wisdom to manage it so that we can avoid conflict and avoid damages to ourselves and the rest of the world?"
For many China observers, the suspension of trade talks was a dangerous sign that could have lingering effects.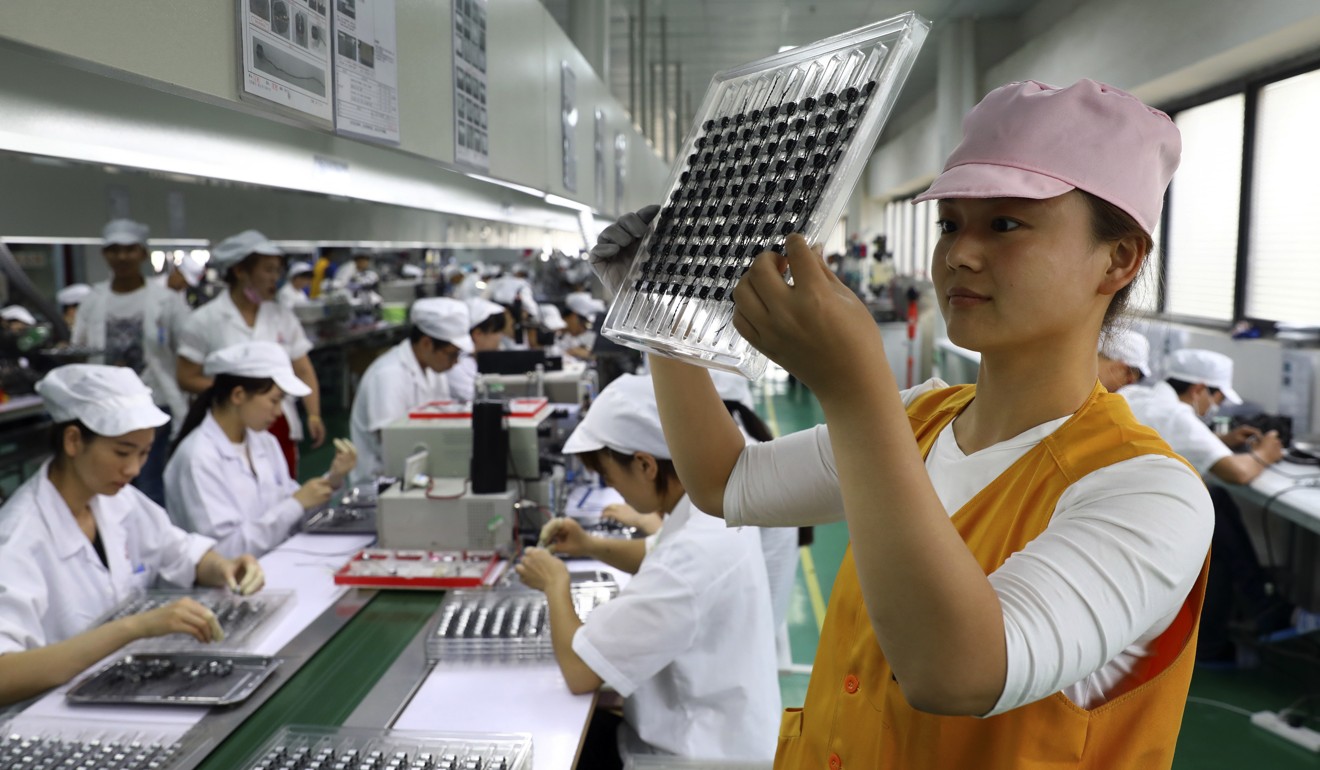 Lampton, of Johns Hopkins, issued a warning.
"What's happening in the past six or seven years is the first time since 1972 that all three pillars" – security interests, economic ties and internal political developments – "are weakening in both countries at the same time. Indeed, they are under attack. That's why I say we are at a time that is probably more serious than any time since 1972".
He predicted that the nations' ties would worsen before they got better, adding that "we are not near the end point".
"My experience is that, in both countries, bad policy can last longer than you might hope and countries can stay on the wrong road for a long time," he said.
According to Lampton, none of the high-level talks focusing on economic, security, diplomatic and cultural relations that Trump and Xi agreed to in their first meeting last year in Florida have taken place.
"We have to try to have talks and dialogue," he said, "because if we hang up the phone on each other, so to speak, then we each are left with no real data and no feel for what's really happening and how to improve it. But in reality, I don't see it.
"I think it's a catastrophe that we don't talk to each other."
Additional reporting by Robert Delaney