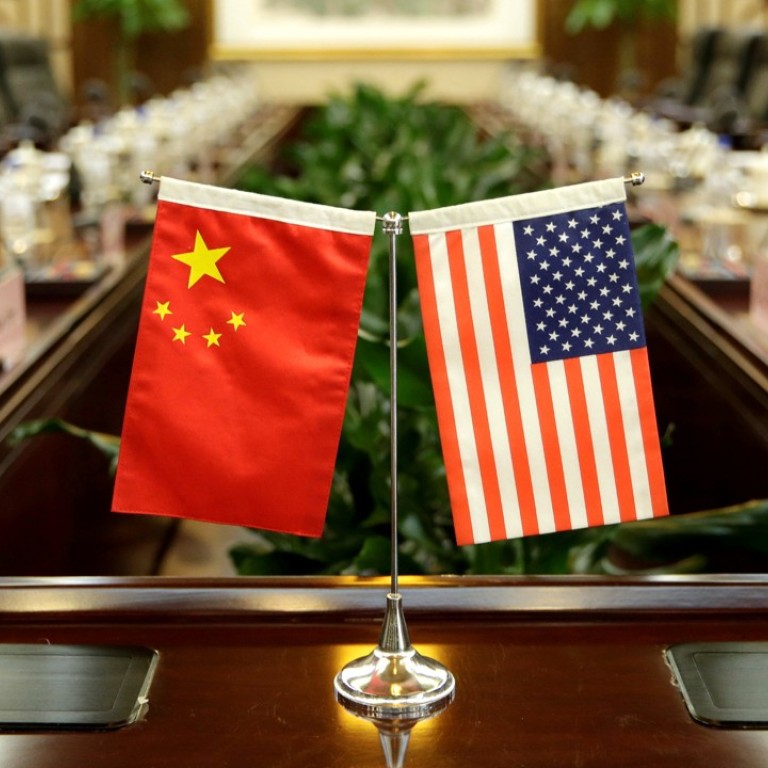 Chinese delegation to visit US for trade war talks as analysts doubt new round leading to resolution
Resumption of official negotiations, even at low level, is greeted optimistically by US stock markets, which open higher
US stock markets opened strongly on Thursday following news that a further round of trade talks between the US and China would begin later this month – and despite gloomy forecasts from observers who questioned whether the talks would achieve any sort of resolution.
China's commerce ministry announced earlier on Thursday that it had accepted an invitation for the talks from the US, and would be sending a delegation led by Commerce Vice-Minister Wang Shouwen.
White House economic adviser Larry Kudlow confirmed that the US would receive the delegation later this month as the two countries seek to find a way out of an increasingly volatile trade war.
In an interview with CNBC, Kudlow, the director of the National Economic Council, warned ahead of the talks that "the Chinese government, in its totality, must not underestimate President Trump's toughness and willingness to continue this battle to eliminate tariffs and nontariff barriers and quotas".
A statement from the ministry announcing the trip said that China opposed unilateralism and trade protectionism, but welcomed dialogue based on the principles of reciprocity, equality and integrity.
News of the talks was met with market optimism, with the Dow Jones closing on Thursday 1.58 per cent higher than Wednesday. Nasdaq rose 0.42 per cent, and the S&P 500 was up 0.79 per cent.
Shares of some companies in the cross hairs of the trade war jumped sharply.
Farm products supplier Bunge rose 1.6 per cent by Thursday afternoon, recovering from a nine-month low. Procter & Gamble, the global household products giant, was up 1.5 per cent to US$83.50 a share, its highest since February. Tool maker Stanley Black & Decker also rose as much as 1.5 per cent from its Wednesday close.
The talks are to be hosted on the US side by Davis Malpass, the Treasury Department's under secretary for international affairs.
The choice of, Malpass, a relatively junior official has prompted questions as to his ability to broker any sort of deal, given US President Donald Trump's proclivity for rejecting the deals other more senior administration officials have negotiated in the past.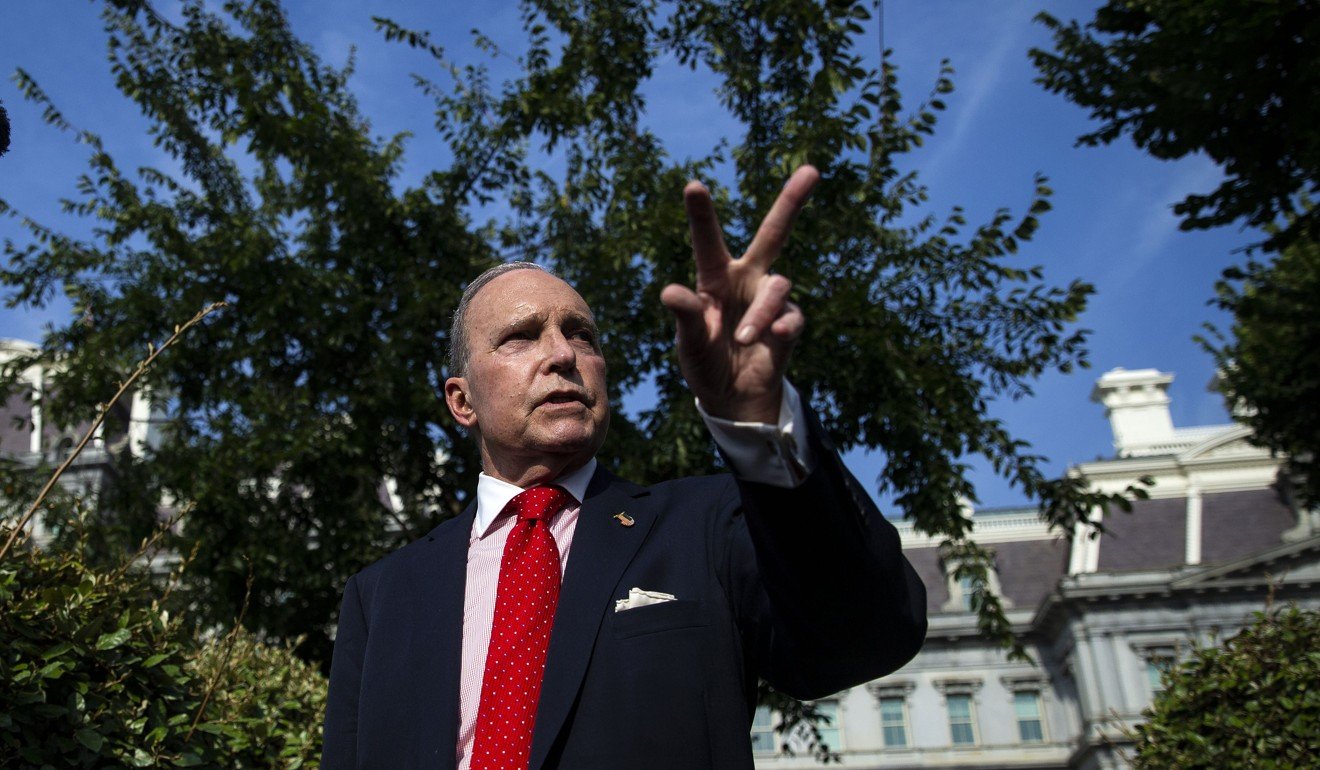 "Treasury is not in charge of trade, and Malpass is not the right person to be talking to," said Derek Scissors, resident scholar at the American Enterprise Institute. "I just see this as a bone thrown to stock markets."
Such pessimism is rife among observers, who say a breakthrough is especially unlikely given the deep rift over the trade imbalance and a growing awareness in both countries that the confrontation has gone beyond the trade and economic fronts.
China watcher James Zimmerman, a partner in the Beijing office of law firm Perkins Coie, was equally gloomy about the talks.
Malpass "has no authority to negotiate anything of substance", said Zimmerman, a former president of the American Chamber of Commerce in China. "Anything he does negotiate, including the basic protocol for a possible next round, could be shot down by the various dysfunctional and competing players in the Trump administration."
"My guess is that they will only agree, if at all, on the protocol for a possible future round; namely, the who, what, where and how of upcoming discussions. Nothing substantive will be offered or agreed upon by either side," he said.
Beijing and Washington have been locked in a tit-for-tat trade war since July, when each side imposed 25 per cent tariffs on US$34 billion of the other's exports.
Washington is due to slap duties on another US$16 billion of Chinese goods on August 23, and China has said it will retaliate against that move.
There have been no high-level talks between the two sides since late June, but sources told the South China Morning Post that they had made unofficial contact late last month to explore the possibility of resuming talks.
Previous rounds of trade talks held from March to June were led by Vice-Premier Liu He on the Chinese side and US Treasury Secretary Steven Mnuchin on the US side. Mnuchin was left red-faced in May when a deal he thought he had struck with the Chinese was immediately and publicly squashed by Trump.
Given that experience, a Chinese delegation is likely to be wary of any further talks that do not have the explicit backing of the president, said Scissors. "Mnuchin got out over his skis. The Chinese aren't going to fall for that again."
It is possible, however, that a face-to-face meeting – albeit at a junior level – could end up looping in officials and other agencies with more decision-making clout if the Chinese delegation were to bring a sufficiently attractive offer to the table.
"If you're coming with an offer that might intrigue the United States – a conditional offer – then maybe you can pull the people in the room that you really want to talk to," said Scissors.
Kudlow himself alluded to the possibility that the talks could lead to some unexpected outcomes. "Let's just see what happens," he told CNBC. "Sometimes talks can produce better outcomes than expected."
For Chen Long, an economist with Gavekal Dragonomics in Hong Kong, nothing short of a face-to-face meeting between the two countries' leaders will bear fruit.
"If the Liu He-Mnuchin talks failed to yield anything, I don't think a conversation at the vice-minister level is going to suddenly make a difference, at least for now," Chen said. "If there is going to be a deal, it has to be between Xi Jinping and Donald Trump."
But a face-to-face meeting comes with its own problems, according to Claire Reade, former assistant to the US Trade Representative on China affairs.
"There's a serious limitation there because there's no way that President Xi is going to be put in a position where he could be embarrassed," she told the Post.
The same is just as true for Trump, believes Jorge Guajardo, a former Mexican ambassador to China and now a senior director at McLarty Associates.
"I don't think this ends unless Trump can come out and say 'I have defeated the Chinese,'" Guajardo said. "And I would say Xi Jinping would rather be dead than give him that victory or the impression that China was defeated by the United States."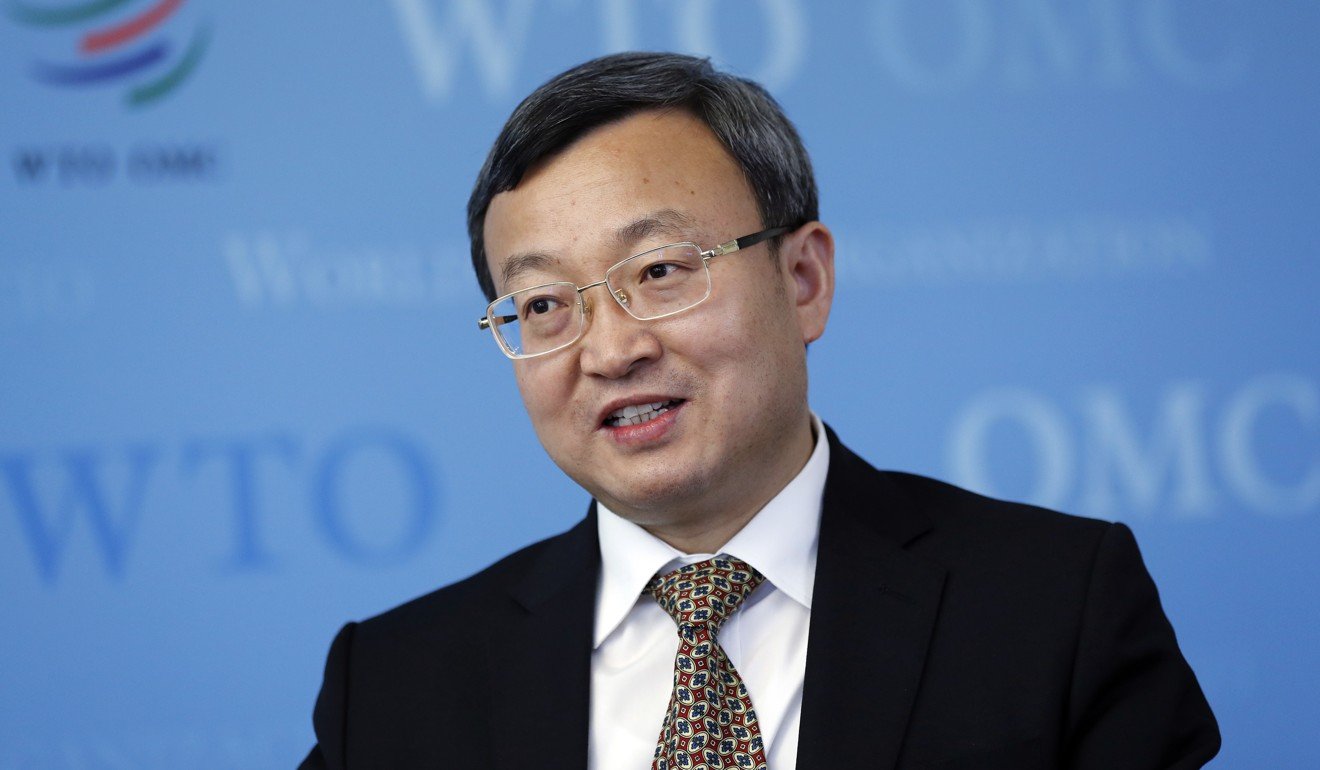 "It is possible that Beijing may stress to the US that China will continue reform," he said. "China realises how serious the trade war with the US is and does not want a more serious confrontation."
Additional reporting by Kristin Huang and Jodi Xu Klein
This article appeared in the South China Morning Post print edition as: Pessimism about prospects for delegation to US