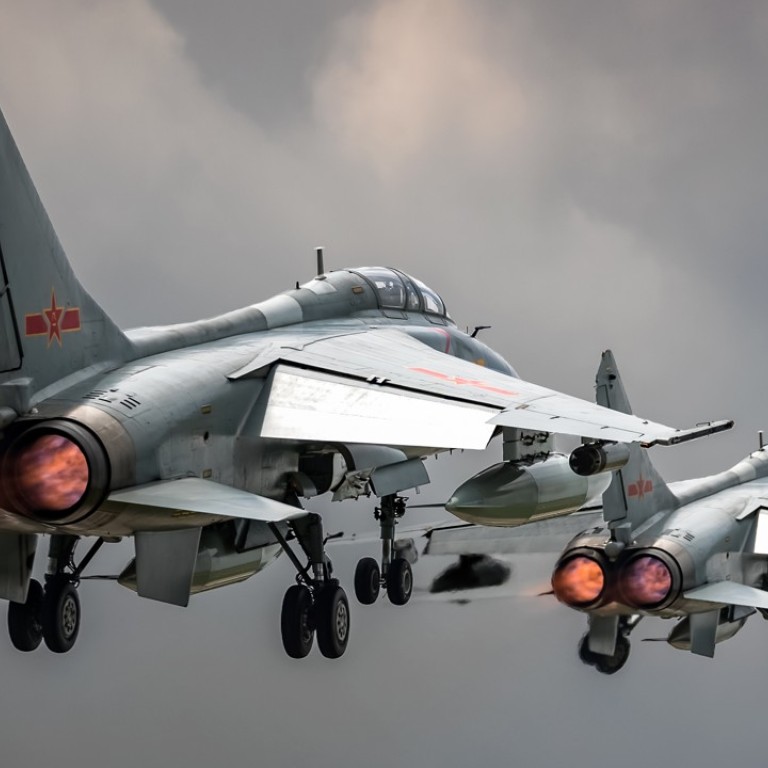 Chinese bombers: the warplanes 'training for strikes against US targets'
The Pentagon has highlighted China's growing military clout in a new report, saying the air force is developing its bombers to hit targets as far away as possible – and "likely training for strikes" against the United States and its allies.
"Over the last three years, the [PLA] has rapidly expanded its overwater bomber operating areas, gaining experience in critical maritime regions and likely training for strikes against US and allied targets," the report said.
So what do China's expanded bomber operations involve? These are the Chinese bombers – combat aircraft for attacking ground and naval targets – that the US will be keeping a close eye on.
H-6K strategic bombers
The air force landed nuclear-capable H-6K bombers on one of Beijing's artificial islands in the South China Sea in May, a move Washington said served "to raise tensions and destabilise the region".
The H-6K – with 1,600km air-launched cruise missiles and a reported combat range of 3,500km – is now China's main strategic bomber. H-6Ks also carried out take-off and landing drills in the South China Sea in May, after the US Air Force flew B-52 bombers in the "vicinity" of the contested area in late April.
According to the Pentagon report, the longer-range H-6K bomber entered service in 2013, incorporating cruise missile pylons to turn the aircraft into a stand-off strike platform. It has also been equipped with a DH-20 land-attack cruise missile, giving it the ability to hit targets as far away as Australia and Guam.
The bombers have also been deployed for encirclement exercises around Taiwan in a move seen as sending a warning to pro-independence groups on the self-ruled island.
In August last year, six Chinese H-6K bombers flew through the Miyako Strait in southwestern Japan, before turning north to fly east of Okinawa – where 47,000 US troops are based – for the first time.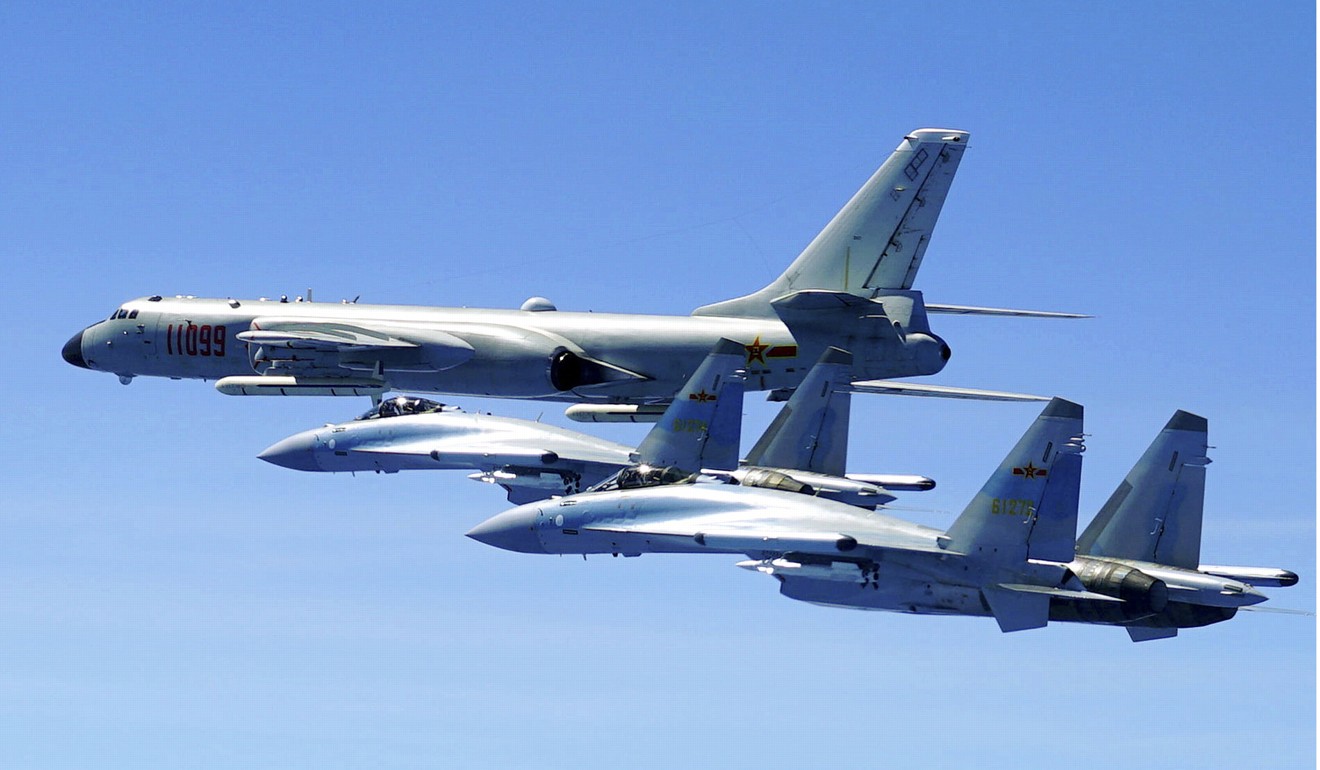 H-6 strategic bombers
The predecessor of the H-6K, these bombers are now mostly used for short-range flights and have made recent appearances near the Taiwan Strait.
The pentagon report also highlighted that future H-6 missions may target the self-ruled island of Taiwan.
"Depending on the weapons load, potential future H-6 missions could include anti-ship or shorter range strikes targeting eastern Taiwan from all directions or supporting a blockade. Currently, such missions are vulnerable without defence counter-air support provided by fighters travelling along the route with the bombers," the report said.
In July, Beijing for the first time released photos of H-6 bombers as they conducted long-range drills in Taiwan's air ­defence identification zone. That came after two H-6s passed through the Bashi Channel separating Taiwan from the Philippines, then went round Taiwan via Japan's Miyako Strait to the island's northeast, in May.
Beijing has said such missions – which have become increasingly frequent – are aimed at sending a warning to Taiwan not to engage in separatist activity.
JH-7A fighter-bombers
Also known as the Flying Leopard, the JH-7A is an upgraded version of the JH-7, which has been in use since the 1990s. The newest fighter-bomber entered service in 2004. It can fly at a maximum speed of 1,808km/h and has a payload of 9,000kg.
In March, the defence ministry released photos of a JH-7 flying over snow-covered terrain in the PLA Air Force's Western Theatre Command, which covers a vast area – from Chongqing to Tibet and Xinjiang – as well as security with India.
China sent JH-7As to the International Army Games in Russia last month, along with H-6K bombers, J-10A fighter jets, and IL-76 transport aircraft.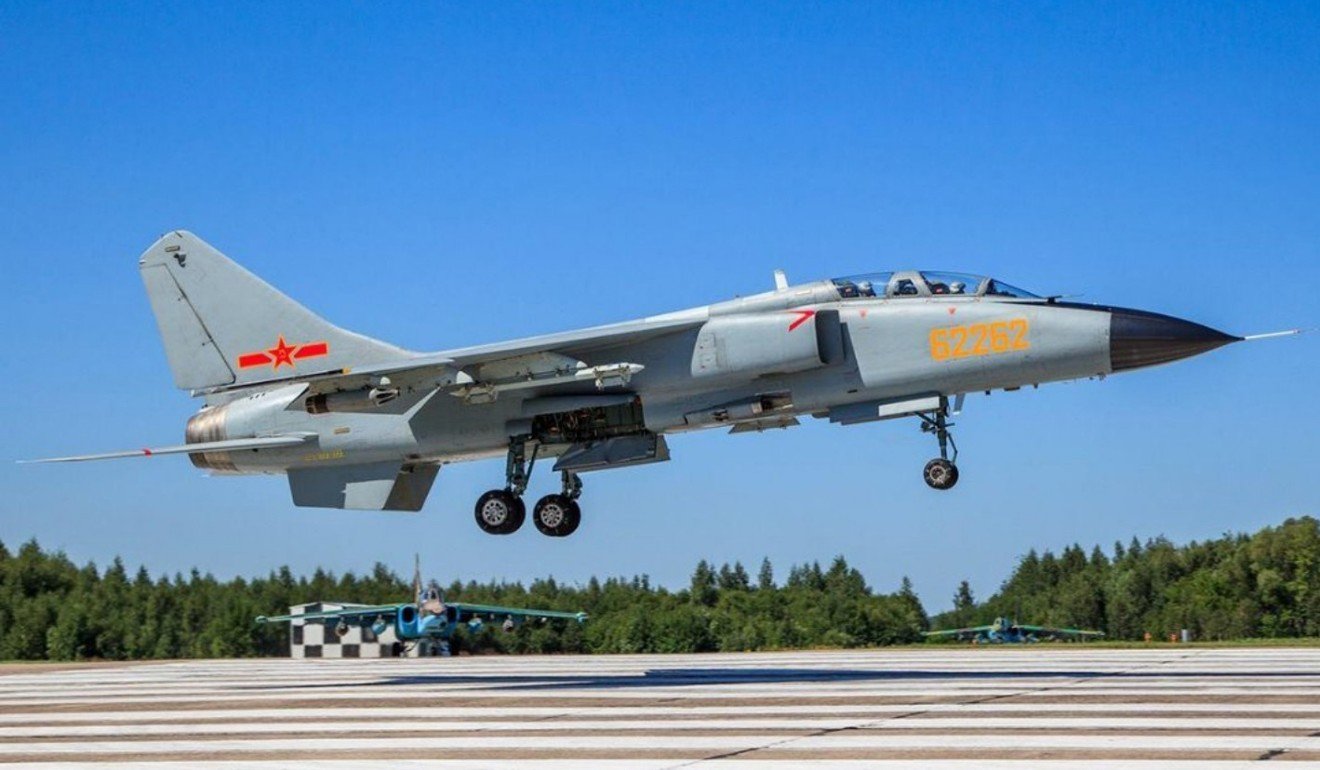 Next-generation bombers
China's air force announced in 2016 that it was developing a new type of long-range strike bomber.
That has prompted speculation about the possible development of the H-20 subsonic stealth bomber, which would counter America's next-generation B-21 stealth bomber.
The air force has said it may not make its maiden flight until 2024, but the new bomber is otherwise a mystery, with no further information given since 2016 – although state media reported it could have a range of 12,000km and a maximum payload of 20 tonnes.