Taiwan
Get more with myNEWS
A personalised news feed of stories that matter to you
Learn more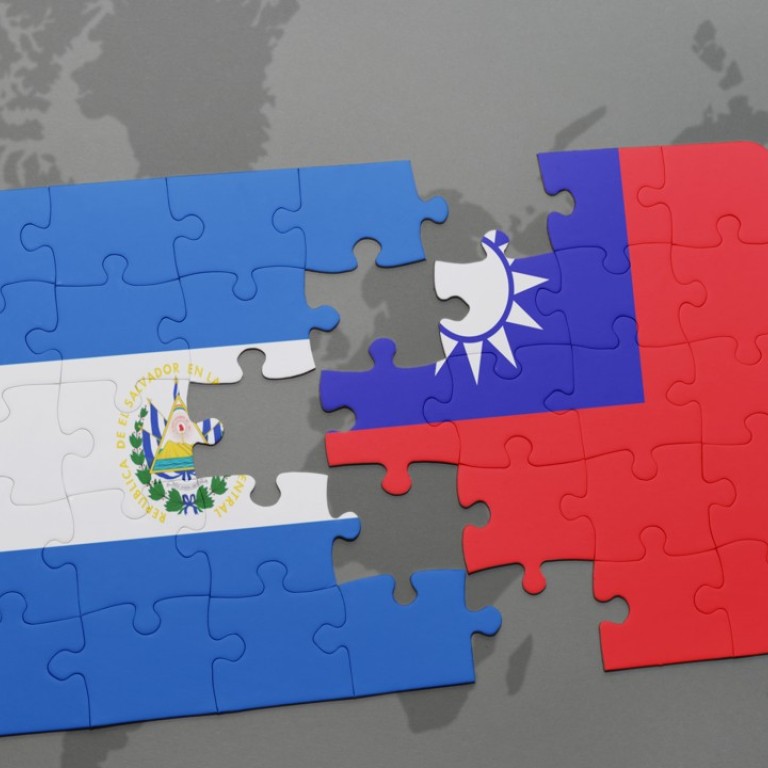 El Salvador cuts Taiwan links as island loses yet another ally
Central American republic the fifth country to switch diplomatic recognition to Beijing since election of independence-leaning President Tsai Ing-wen two years ago
El Salvador has cut diplomatic ties with Taiwan, just hours after the island's President Tsai Ing-wen returned from a nine-day state visit including two US transit stops that gave Washington relations a boost.
The Central American nation was the fifth country to end its alliance with Taiwan since Tsai took office in May 2016, leaving the self-ruled island with only 17 countries that formally recognise it.
In a televised address, El Salvador President Salvador Sanchez Ceren said his government had switched diplomatic recognition from Taipei to Beijing. Soon after, Foreign Minister Carlos Castaneda signed a document with his Chinese counterpart Wang Yi in Beijing on Tuesday to establish formal ties, vowing that San Salvador would abide by the one-China policy, media reports said.
Taiwan accused Beijing of pursuing "dollar diplomacy" to lure away its ally, saying El Salvador had maintained ties with Taipei for 85 years. It also said mainland China's repeated attempts to poach the island's allies were no longer just between Taipei and Beijing, but had become an issue for the whole region.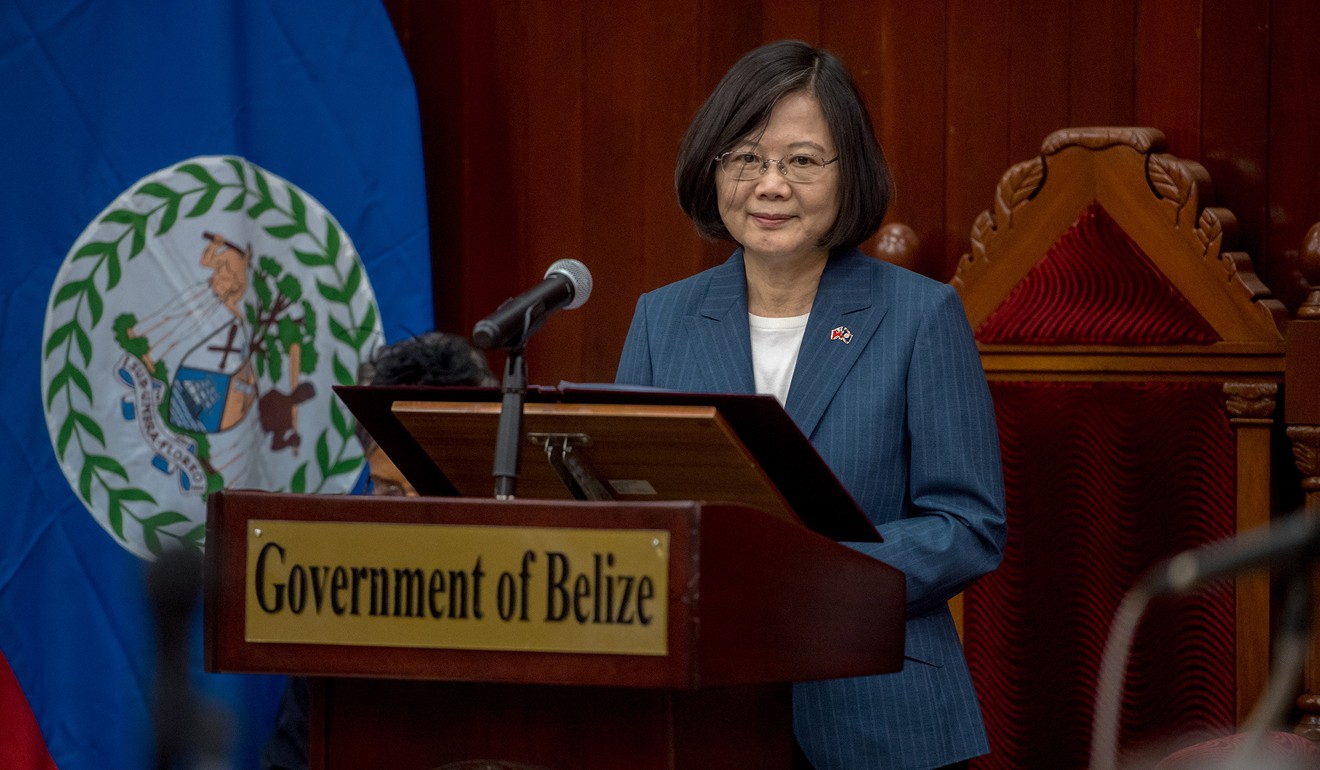 "China is trying to use its increased suppression against Taiwan to showcase its influence and strength in the region," Tsai said in a brief news conference in Taipei, less than 12 hours after she returned from a state visit to two of the island's last Latin American allies – Paraguay and Belize – to shore up ties.
Her stopovers in Los Angeles and Houston – where
she was given a tour of Nasa's mission control
, which is off-limits to mainland China officials because of espionage fears – have been seen by her government and local media as a breakthrough in Taiwan's ties with the US, which formally recognises Beijing instead of Taipei.
Beijing regards Taiwan as a breakaway province that must eventually be reunited with the mainland and has not renounced the use of force to do so. It has stepped up pressure against the island since Tsai, from the independence-leaning Democratic Progressive Party, became president and refused to accept the one-China principle, suspending all official exchanges and staging military exercises near the island, as well as putting the squeeze on Taipei on the international stage.
Tsai urged all political parties and Taiwanese to stand united against Beijing, saying the island would never bow to its pressure and that the more it was suppressed, the more determined Taipei would be to build up its international status.
Taiwan's Foreign Minister Joseph Wu said El Salvador had asked many times in the past year for funding to develop a harbour in the east of the country, but Taipei had rejected the request after a professional team concluded the site was unsuitable for development.
He also suggested there were domestic political reasons for the switch.
"El Salvador will elect a new government next February," he said. "The ruling party is lagging behind in the opinion polls, and they wish to receive funding for the campaign.
"This is against our democratic principles and therefore we were certainly not able to oblige," Wu said.
Ding Shu-fan, a senior researcher at the Institute of International Relations at Chengchi University in Taipei, said the diplomatic break was timed to embarrass Tsai after she returned from her high-profile trip.
"Beijing is using various measures to try to force the DPP government to accept the 1992 consensus," Ding said, referring to the understanding reached by the two sides in 1992 that they both recognised there was only one China, but each could have its own interpretation of what "China" stood for.
"Haiti may be the next country to break ties as it needs aid from the United Nations," he said, adding that as a Security Council member, Beijing could apply pressure on the UN to cut aid to Haiti.
Edward Chen I-hsin, a professor of political science at Chinese Culture University in Taipei, said Beijing was likely to continue applying diplomatic pressure on Taiwan.
Since May 2016, Burkina Faso, the Dominican Republic, Panama and Sao Tome and Principe have all switched their recognition from Taipei to Beijing.
This article appeared in the South China Morning Post print edition as: el salvador the latest to cut ties with taipei