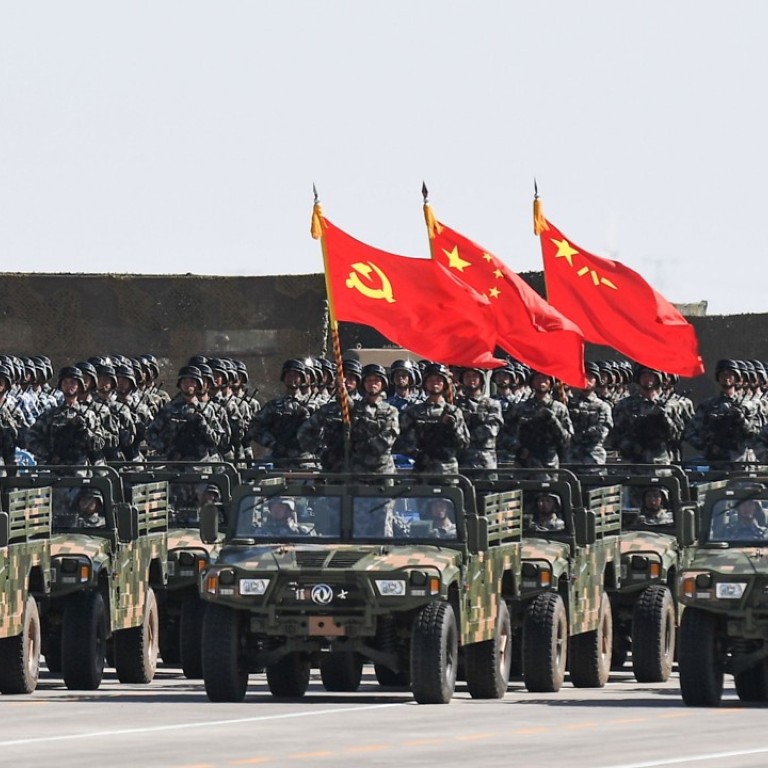 China and Russia are bigger threats to the US than terrorism, claims Department of Defense
Both China and Russia are trying to 'replace the free and open order' that the US enjoys, Secretary of Defense Jim Mattis said, adding that he wants the 'lethality' of the US military to increase
China's fast-growing technological and military capabilities make it a greater threat to America than terrorism, the US Department of Defense has claimed in a new strategy report.
The document also says Russia is an equally prominent threat for the same reasons, and says that both countries seek "to shape a world consistent with their authoritarian model".
Confronting China and Russia and staying ahead of their quickly expanding military capabilities are the Pentagon's "principal priorities" and will require "increased and sustained investment," according to an 11-page unclassified summary of the 2018 National Defense Strategy, released Friday.
The two US rivals are actively seeking to "co-opt or replace the free and open order that has enabled global security and prosperity since World War II," according to the report.
To counter that effort, America will "thwart their use of coercion and intimidation to advance their goals and harm US interests."
The report, a summary of a more detailed classified document mandated by Congress, outlines Defense Secretary Jim Mattis's views on geopolitics and threats facing the US one year into President Donald Trump's term.
On Russia, it reflects a US foreign policy team that never bought into their leader's early enthusiasm for President Vladimir Putin.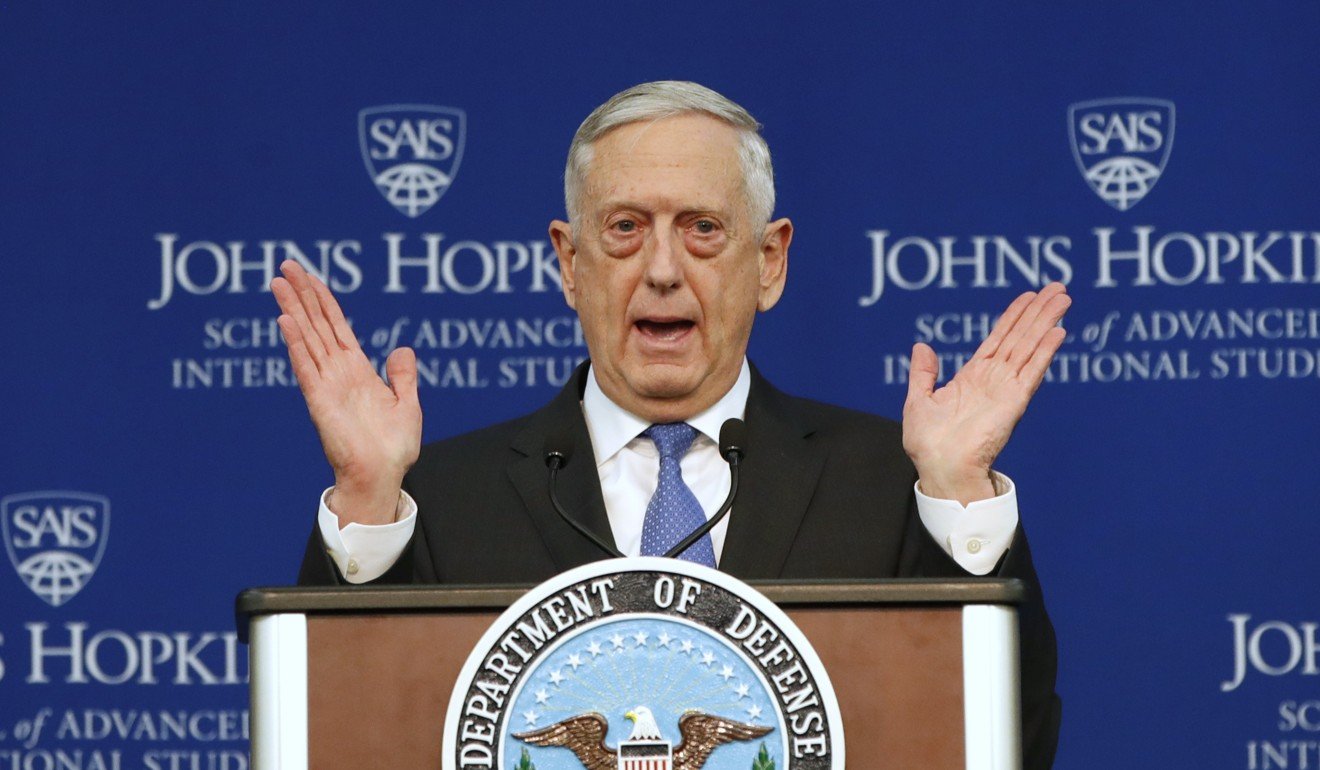 "Great-power competition – not terrorism – is now the primary focus of US national security," Mattis said in a speech outlining the plan Friday at the Johns Hopkins School of Advanced International Studies in Washington.
He said "everything we do in the department must contribute to the lethality of our military" because "our competitive edge has eroded in every domain of warfare – air, land, sea, space and cyberspace – and it is continuing to erode."
But the unclassified summary of the strategy offers few specifics of how US forces should be structured to combat that threat, how many conflicts those forces must be ready to contest – possibly simultaneously – or the budget assumptions driving the document.
The report singles out China's military modernisation and expansion in the South China Sea as key threats to US power. It also highlights Russian actions to undermine democratic processes in Georgia, Crimea and eastern Ukraine, as well as Moscow's efforts to "shatter" the North Atlantic Treaty Organization.
"China and Russia are now undermining the international order from within the system by exploiting its benefits while simultaneously undercutting its principles and 'rules of the road," according to the report.
Senator John McCain of Arizona, the Republican chairman of the Senate Armed Services Committee, said in a statement that he was pleased with the strategy because "it gets the big decisions right, prioritises the threats we face, and offers clear guidance for making tough choices."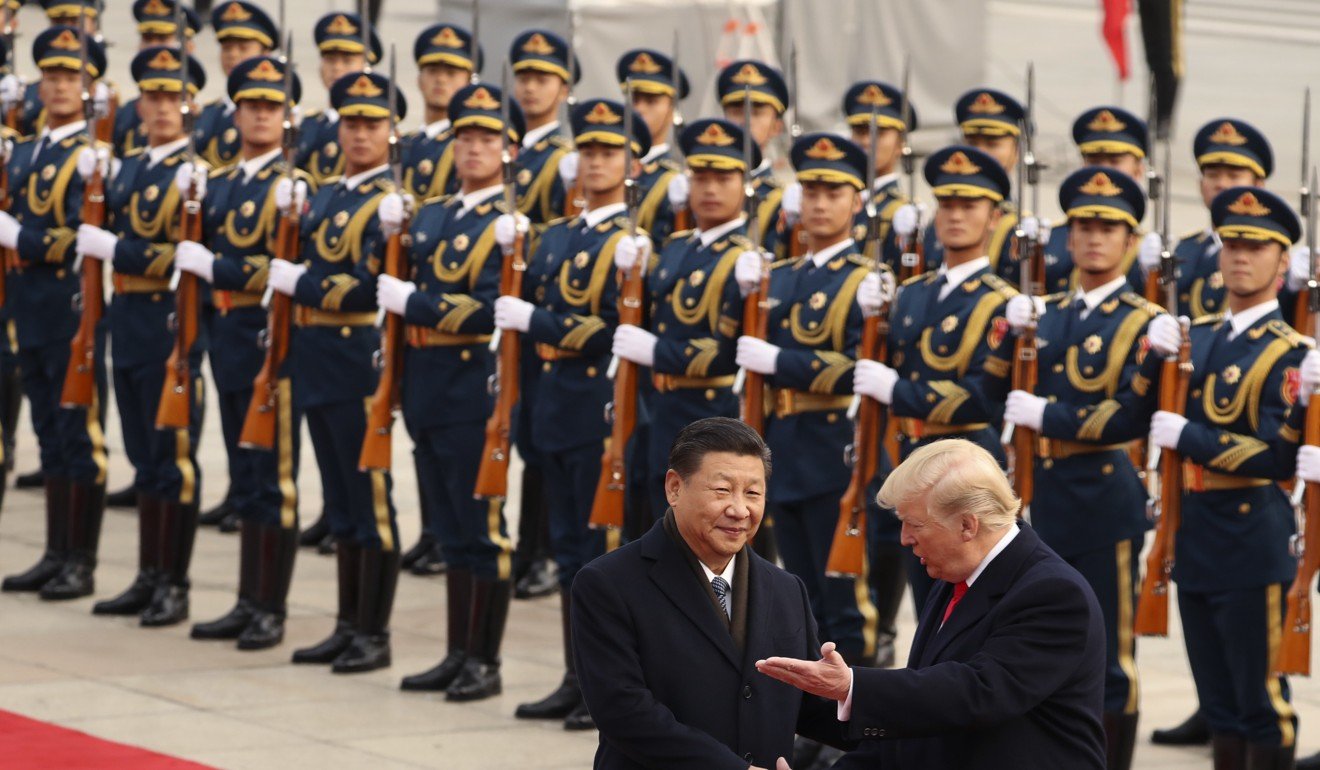 Reflecting some of the key foreign policy challenges the Trump administration has confronted in its first year, the report also addresses dangers posed by Iran, North Korea and terrorism, saying that changes in technology and threats from non-state actors mean "that the homeland is no longer a sanctuary."
"Rogue regimes such as North Korea and Iran are destabilising regions through their pursuit of nuclear weapons or sponsorship of terrorism," according to the report, which called out the government in Tehran for its ballistic missile programme and exports.
More specific questions about how to counter US threats – and how much it may cost – are probably addressed in the classified version of the report and will be the focus of the fiscal 2019-2023 budget expected to be released next month.
The summary published Friday reiterates calls to modernise the US nuclear weapons arsenal, boost investments in cyber capabilities and missile defence and approach space as a "warfighting domain."
It is not clear how the document's vision will translate into the military's fiscal 2019 budget, the second of the Trump administration, which will be measured by the amount it exceeds budget caps mandated by the 2011 Budget Control Act – US$562 billion (HK$4.3 trillion) for overall national defence and US$534 billion (HK$4.1 trillion) for the Pentagon's base spending.
"No enemy in the field has done more to harm the readiness of the US military than" the "budgetary confusion" imposed by the caps and by stopgap spending measures passed by Congress, Mattis said.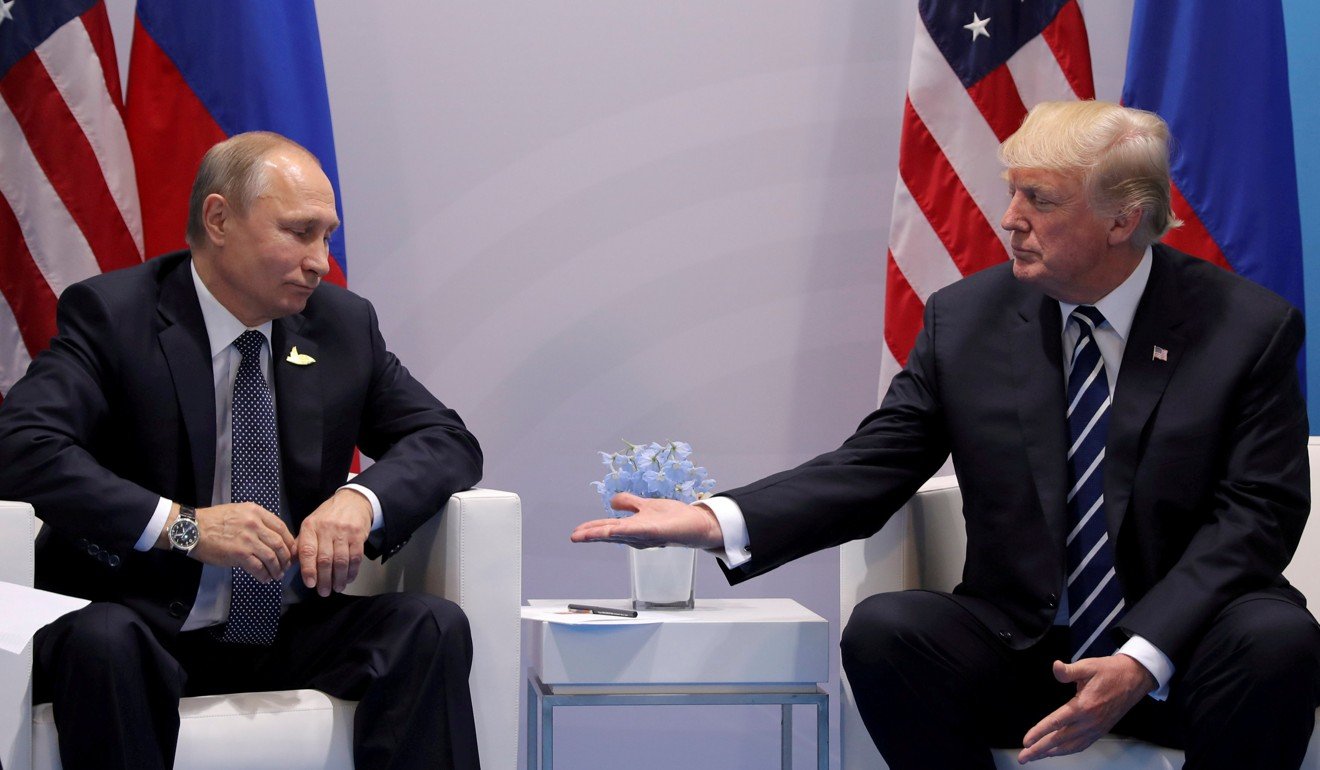 Pressed about budget assumptions underpinning the strategy, Elbridge Colby, deputy assistant secretary for strategy and force development, was vague.
In a briefing for reporters before the report's release, he said "the strategy was really developed as a strategy" of "what was best for the nation, but not obtuse to resource requirements."
Kathleen McInnis, international security analyst at the non-partisan Congressional Research Service, said the budgetary challenge is fashioning a military that can take on Russia and China while also dealing with "regional and transnational spoilers."
"The question is whether DOD will have the resources to implement the strategy, both in terms of budget and support from allies and partners – and both of which are, arguably, central to its execution," McInnis said.
The new strategy also calls for more robust engagement with Nato allies to "fortify the transatlantic alliance" – while pressing them to boost defence expenditures, one of Trump's frequent themes.
It also says the US will seek to "form enduring coalitions in the Middle East" and expand Indo-Pacific alliances and partnerships.
The new strategy can be compared in terms of scope to the 2010 Quadrennial Defense Review published in February 2010 during the Obama administration.
That plan, signed by then-Defense Secretary Robert Gates, outlined the challenges posed by China's "anti-access" strategy to keep US forces at bay, but Russia wasn't mentioned.
The document instead focused on winning wars in Iraq and Afghanistan "while building the capabilities needed to deal with future threats."
The Mattis strategy, by contrast, calls for a small carrot and a large stick, saying, "We continue to seek areas of cooperation with China and Russia based on shared concerns, but we will thwart their use of coercion and intimidation to advance their goals and harm US Interests."
Reflecting the rapid technological developments since 2010, the new strategy said the Pentagon "will invest broadly in military application of autonomy, artificial intelligence and machine learning, including rapid application of commercial breakthroughs."
Meeting Mattis's pledge for a more lethal military will require testing each new weapon "early and often," rather than late in the development process, to ensure it is "going to do what we need it to do," Robert Behler, the new Pentagon director of operational testing, said Friday in an interview.