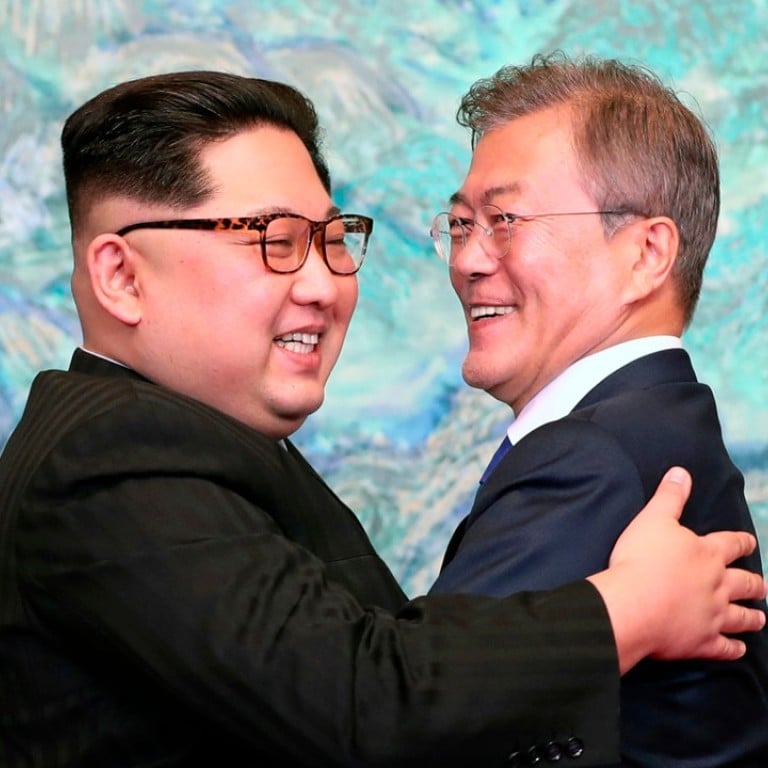 Why South Korea needs help reining in the North, despite the promise of a third summit between Moon Jae-in and Kim Jong-un
Inter-Korean meetings are an inadequate substitute for cooperation among nations to end the North Korean nuclear crisis, Edward Howell writes
The event was expected, true to the Panmunjom Declaration of April 27; but its arrival on the calendar will come a little earlier than anticipated.
The announcement that Moon Jae-in will visit Pyongyang in mid- to late September comes as Washington and Pyongyang are not exchanging smiles. Seoul's desire to initiate a further summit with the North may show that the South's President Moon Jae-in is eager to take the lead in making progress with the North, even if such progress may not be extensive.
Nevertheless, it takes more than two to tango in dealing with North Korea.
Inter-Korean and US-North Korea summitry in 2018 suggests that diplomacy is the present modus operandi for engaging with Pyongyang. Yet, it is not always successful. US Secretary of State Mike Pompeo's last visit to Pyongyang in July was snubbed by North Korean leader Kim Jong-un, and the US plan for denuclearising the North denounced for its "gangster-like demands".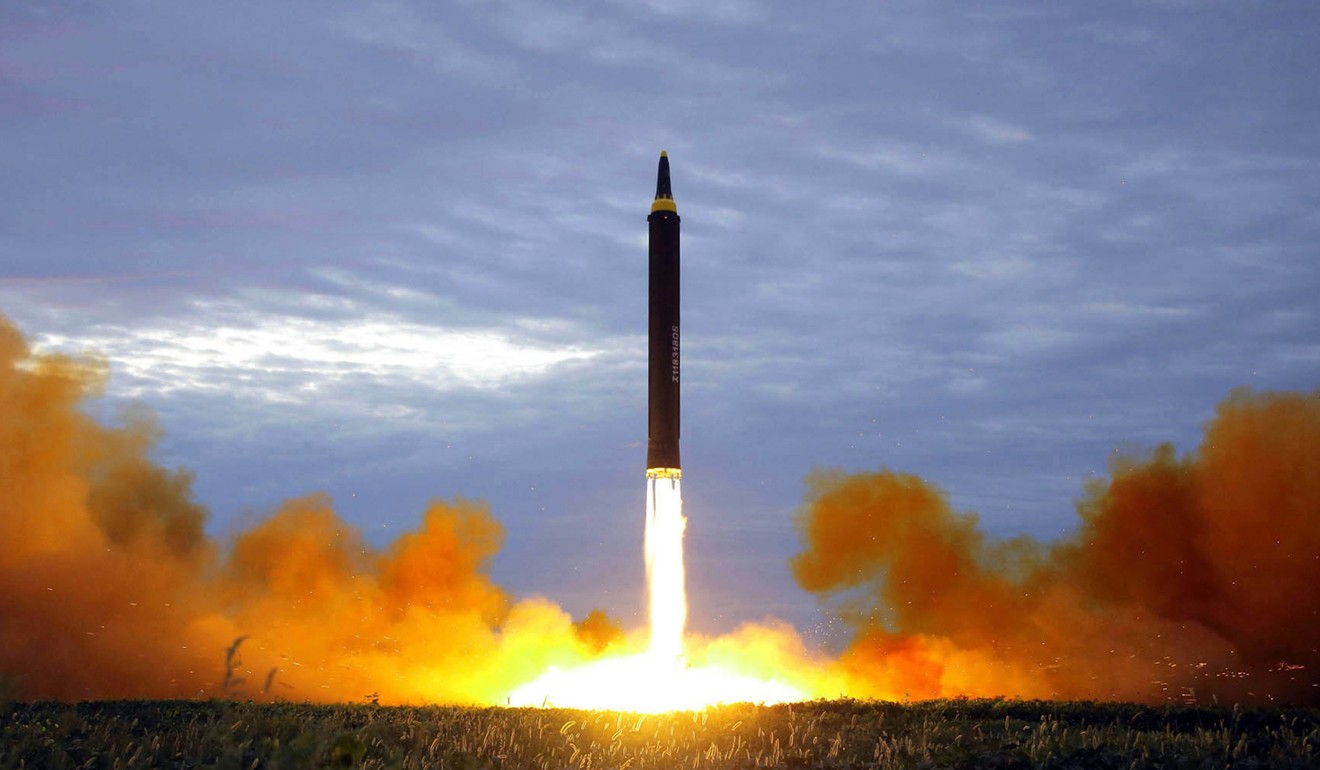 On June 12 in Singapore, Washington and Pyongyang pledged to establish new bilateral relations "in accordance with the desire of the peoples of the two countries for peace and prosperity".
But what such new relations actually will entail remains elusive.
Indeed, North Korean Foreign Minister Ri Yong-ho repeated at the Asean foreign ministers' meeting in Singapore in early August that Pyongyang had no desire to abandon its nuclear technology.
The present strain in US-North Korea relations raises the question of whether a new phase is about to ensue in the stalemate that has epitomised previous wars of words between Washington and Pyongyang.
Enter President Moon, whose decision to host his third meeting with Kim is not simply a formality of fulfilling the Panmunjom Declaration.
Moon, in his Liberation Day speech on August 15, stressed the importance of "taking responsibility for our fate ourselves", emphasising that South Koreans are "the protagonists in Korean peninsula-related issues" and that, crucially, "developments in inter-Korean relations are not the by-effects of progress in the relationship between the North and the United States".
Moon understandably wishes to be in the driver's seat to gain traction on the issue of North Korea – including, but not limited to, talks on its nuclear programme, which seem to have stagnated in recent months.
Yet, questions remain as to what progress South Korea actually can achieve.
The most obvious path would be that this third round of talks catalyses increased summit diplomacy between the two Koreas, as Seoul tries to compensate for the recent revival of harsh rhetoric between Washington and Pyongyang.
Some concrete actions between the two Koreas – albeit small in scale – have recently been enacted.
On August 15, the estranged parties restored military communication lines along the peninsula's eastern coast.
Moreover, the September summit is set to occur after an August 20-22 reunion of families divided by the South-North border during the Korean war, a gathering to fulfil a pledge made by the two Koreas on April 27.
These moves may offer Moon a chance to integrate the long-standing North Korean human rights issue into his dialogue with Kim. It remains uncertain, however, whether Pyongyang would be willing to take steps in this direction only as long as it could continue to avoid concessions on its nuclear armaments.
Importantly, while Moon may seem to be in the driver's seat, Seoul remains highly aware of the need to cooperate with Washington and Beijing for any meaningful progress to be made on denuclearisation – for instance, on getting the North to declare upfront the extent of its nuclear arsenal.
Beijing is not missing out on having a say in resolving the North Korean problem, just yet.
Washington's hardline approach to achieving denuclearisation is fraying the White House-Zhongnanhai relationship, coupled with the bizarre perspective of some US policymakers that Pyongyang actually had committed to a complete, verifiable, irreversible dismantlement of its nuclear programme.
If one reads the utterances of Kim, this was never the case. Moreover, there is the question of economic cooperation with the North – high on the agendas of Moon, Kim and Xi, but less so for Trump, whose "maximum pressure" campaign shows little sign of abating.
August 15 witnessed the imposition of further US sanctions on Chinese and Russian firms for exporting alcohol and tobacco products to North Korea and providing port services to sanctioned North Korean vessels transporting oil.
The Chinese and Russian actions directly contravened existing US and United Nations sanctions, which continue to be a major obstacle to the normalisation of US-North Korean ties or inter-Korean economic cooperation.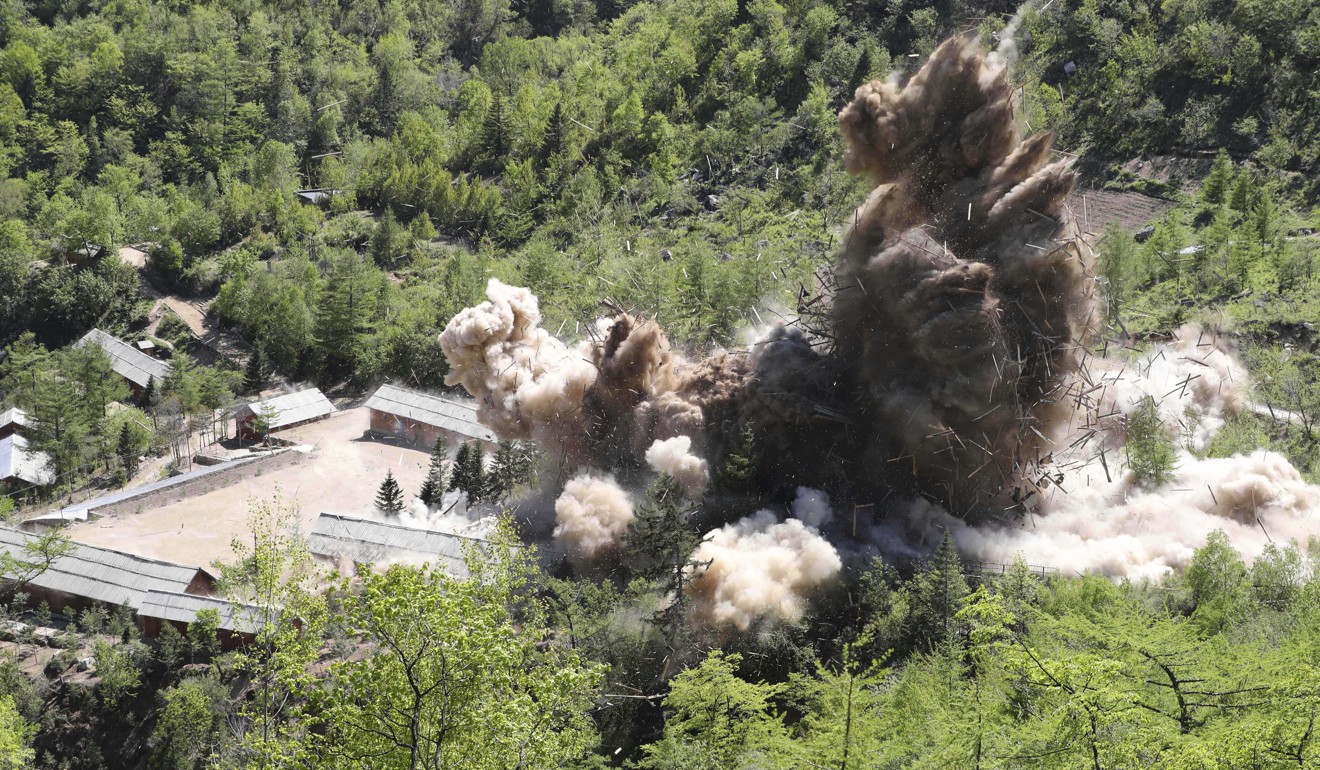 Chinese state news responded to the fresh round of sanctions by accusing Washington of "heel-dragging" and urged the US to "consider easing sanctions" on Pyongyang.
Concessions, however, cannot be made unilaterally. For Pyongyang to give away even a sliver of the icing on the cake – its nuclear programme – the Trump administration must be willing to make an unpalatable decision.
Finally, the world awaits September's UN General Assembly, where a North Korean official is to address the international community in New York.
Of course, Pyongyang will want to be perceived as a de facto nuclear state, but also as a rightful and worthy member of the international community of states. The degree to which these two characteristics are mutually exclusive, however, is questionable.
We should not expect three inter-Korean summits in one year to solve the problem, and can only wait for the results of the third Moon-Kim meeting next month.
At the same time, a dialogue between long-time enemies is one marker of incremental progress; even though achieving the goals of denuclearisation, economic engagement with the North and a formal peace treaty to end the Korean war armistice, for instance, would require the crucial cooperation of actors other than the two Koreas.
It may "take two to tango", but the tango of dealing with North Korea ultimately will take more than just the two Koreas.
Edward Howell is an ESRC Scholar in International Relations at the University of Oxford, specialising in East Asia and the Korean peninsula
This article appeared in the South China Morning Post print edition as: It takes more than two to tango in dealing with North Korea