Taiwan
Get more with myNEWS
A personalised news feed of stories that matter to you
Learn more
Taiwan sets up US$2 million health care fund for Pacific island nations amid diplomatic tussle with Beijing
Announcement comes as Taipei fights to maintain influence in region home to six of its diplomatic allies
Taiwan said on Wednesday it has set up a US$2 million medical fund to help Pacific nations, as it seeks to reinforce ties in the region amid an escalating diplomatic tussle with Beijing, which is determined to isolate the self-ruled island on the world stage.
The announcement was made by Taiwan's Ministry of Foreign Affairs during Foreign Minister Joseph Wu's visit to the Pacific Islands Forum in Nauru, which maintains official ties with Taiwan.
Wu was quoted as saying that there was a pressing need for medical support among the Pacific nations, and that Taipei would use the fund to pay for visits to the islands by Taiwanese medical teams next year.
"Forum members are welcome to apply via our embassies or representative offices for the medical aid according to what they need," the statement said.
The offer from Taipei came a day after Beijing's delegation to the forum stormed out of a meeting on climate change when Nauru's President Baron Waqa refused to let its special envoy Du Qiwen take the floor.
The tiny island had earlier angered Beijing by refusing to stamp entry visas into the delegates' diplomatic passports, instead saying it would process only their personal travel documents.
Although China is not a member of the forum – it is one of 18 "dialogue partners" – it does wield considerable influence in the region.
The perceived visa snub led to Samoan Prime Minister Tuilaepa Sailele Malielegaoi threatening to pull out of the meeting, while Fiji also piled the pressure on Nauru. Both Samoa and Fiji maintain official ties with Beijing and are major recipients of financial aid from the world's most populous country.
Du's walkout came after Waqa accused him of trying to throw his weight around and not respecting the presence of national leaders at the meeting who outranked him and deserved to be heard first.
"He insisted and was very insolent, and created a big fuss, and held up the meeting of leaders for a good number of minutes, when he was only an official," Waqa said late on Tuesday.
"Maybe because he was from a big country he wanted to bully us."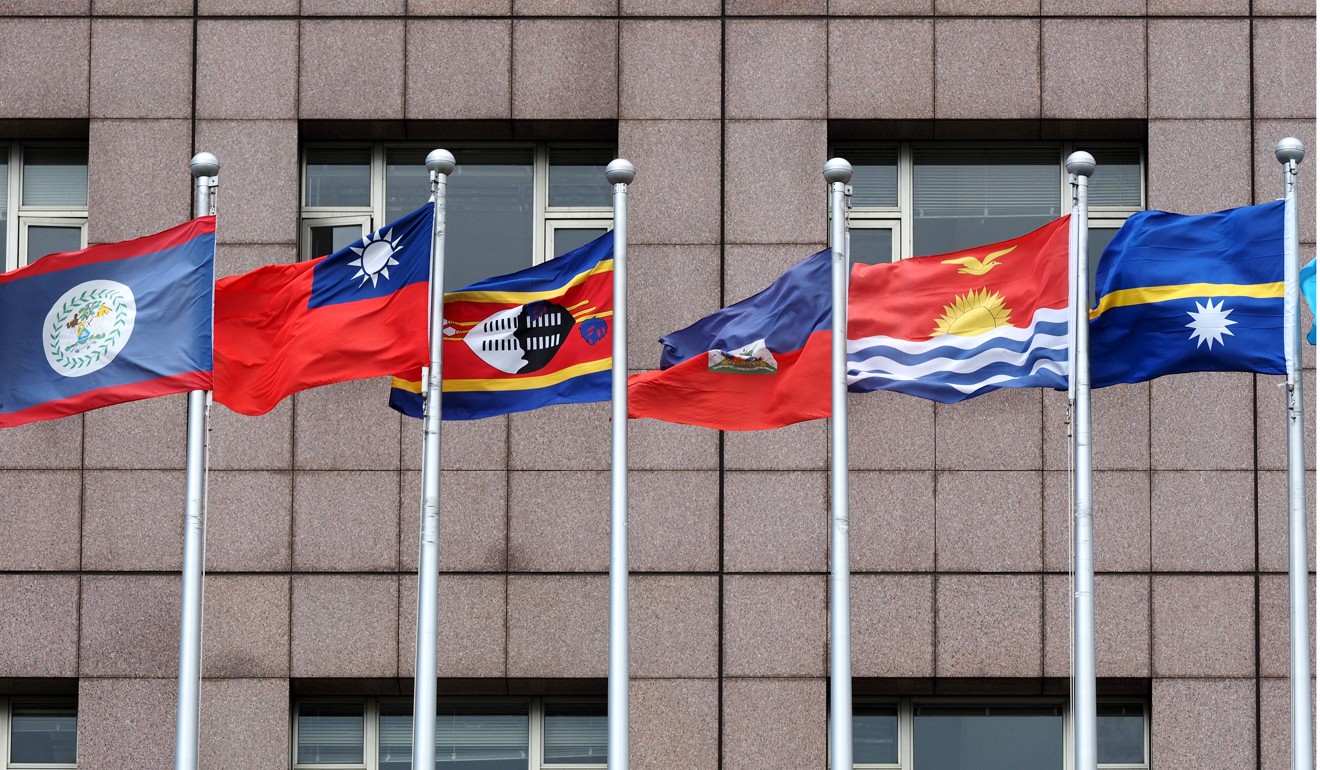 Of the 18 members of the Pacific Island Forum, just six – Nauru, Kiribati, Palau, Marshall Islands, Solomon Islands and Tuvalu – have diplomatic links with Taipei rather than Beijing.
Taiwan was invited to become a dialogue partner to the forum in 1992 and took part for the first time the following year. It also provides annual scholarships to citizens of member countries as well as agricultural and medical support.
But Taipei's influence has waned in recent years as Beijing has increased its financial aid to the region. According to news reports, over the past decade Beijing has provided Fiji with about US$360 million in aid and loans, and Samoa about US$230 million.
After El Salvador switched its diplomatic allegiance from Taipei to Beijing last month, Taiwan now has just 17 such allies around the world, including nine in Latin America and the Vatican City.
Taiwan's foreign ministry said on Wednesday it would increase its aid to eSwatini – formerly Swaziland, and its sole remaining African ally – by 1.8 per cent in 2019 to NT$1.37 billion (US$44.5 million).
It said also it had allocated NT$15 million for lobbying the 11 members of the Comprehensive and Progressive Agreement for Trans-Pacific Partnership to allow Taiwan to join the economic group, in a bid to increase its international presence and maintain its competitiveness in the region.
This article appeared in the South China Morning Post print edition as: Taiwan sets up medical fund for Pacific states