Weary and wary, Philippine President Rodrigo Duterte takes China to task and a softer line on the United States
The Philippine leader has toughened his posture on Beijing and relaxed his rhetoric towards Washington but he's not about to be taken for granted
The past month has seen a shift in Philippine President Rodrigo Duterte's demeanour, rhetoric and overall public persona. He seems increasingly drained, a shell of his former self, worn down by the inexorable pressure of the presidency.
Last month, Duterte once again floated the idea of resignation from office, though this time with greater sincerity and a clear air of exasperation. Malacanang, the presidential palace, even floated the constitutionally unprecedented possibility of him taking a holiday from the office to recover.
With the euphoria of his early years in office gone, Duterte is embracing a more level-headed approach to external relations, including a more sober-minded and sensible foreign policy towards major powers such as the United States, China, and Russia.
After almost two years of unbridled strategic flirtation with China, Duterte has begun to speak more assertively about the disputes in the South China Sea. In particular, he has more vociferously chided Beijing for its relentless reclamation activities and overt militarisation of disputed land features in the area.
His tougher language was triggered by a leaked report in early August from the Armed Forces of the Philippines (AFP), which accused China of constantly harassing Philippine aerial patrols and surveillance missions in the Spratly chain of islands, where Manila controls about nine land features.
No less than AFP chief of staff Carlito Galvez Jnr openly accused China of threatening routine Philippine patrols in the area on a daily basis. The statements matter, since Duterte treats the powerful Philippine defence establishment with deference, constantly lavishing them with praise and expanding their budget and benefits.
In a speech in his hometown of Davao late last month to celebrate his daughter's newly created Hugpong ng Pagbabago political party ahead of 2019 midterm elections, Duterte adopted unusually tough language, warning China that it could not "create islands there and claim the [whole contested] sea".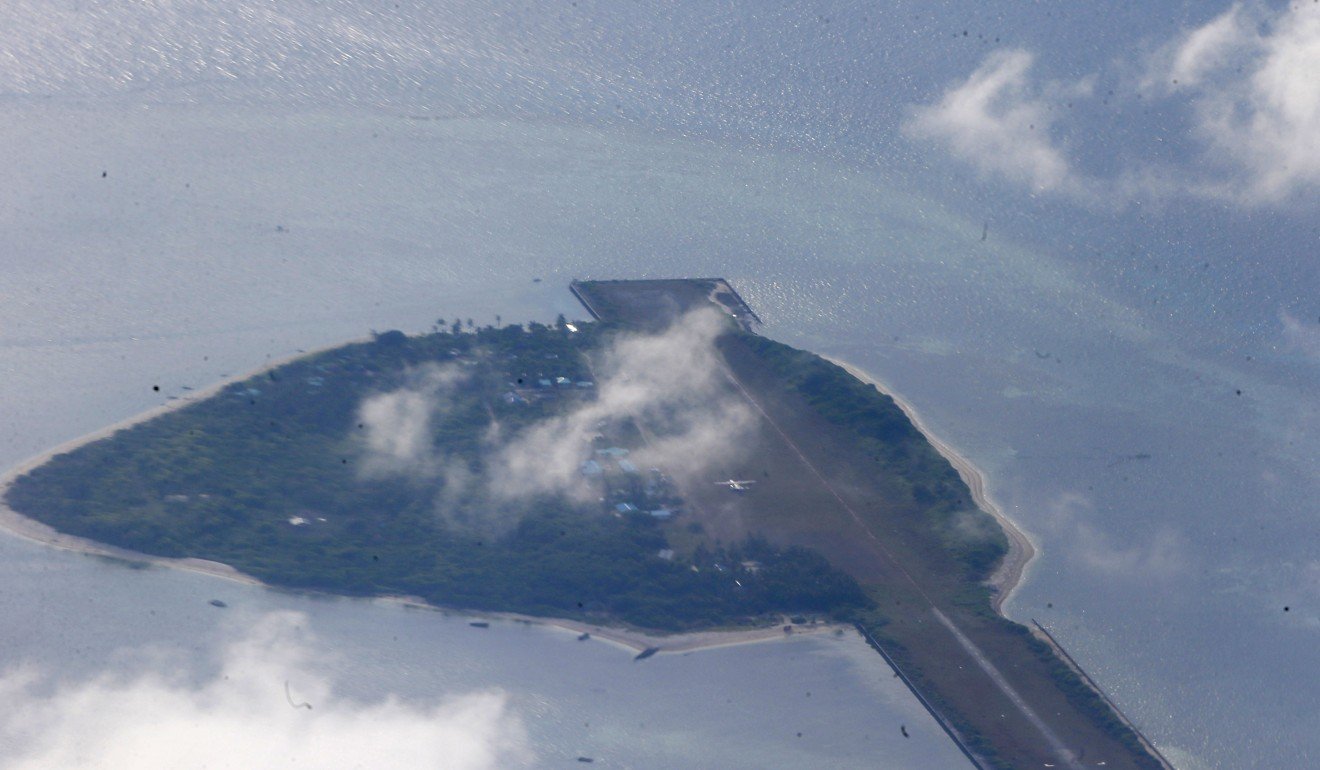 While stressing that the Philippines was not "prepared to go to war" nor in a mood to pick a fight with Beijing, he admonished Chinese military personnel for saying "nasty words" to their Filipino counterparts conducting routine patrols in the contested waters.
A few days earlier, in a speech to business leaders in Malacanang, he called on China to "temper [its] behaviour" and vowed to raise the harassment of aerial patrols directly with Beijing. His comments provoked a rare rebuke from China, which insists on conducting what it views as lawful and legitimate activities in areas under its jurisdiction and claim.
Duterte's toughening posture on China has gone hand in hand with gradually improving relations with the United States. In mid-August, the Pentagon sent Randall Schriver, assistant secretary of defence for Asian and Pacific security affairs, to Manila.
In a departure from the previous US administration's equivocation on its commitment to Manila, Schriver made it clear that the Trump administration was "a good ally" that would "help the Philippines respond accordingly" to any threats to its claims in the South China Sea.
It was a more explicit way of reassuring the Philippines about American military assistance if a dispute over land features led to direct clashes between Manila and Beijing.
The administration of US President Donald Trump has also given in to Duterte's demand for the return of the Balangiga church bells, highly charged symbols of American looting during its brutal occupation of the Philippines in the early 20th century.
Also on a visit to Manila, US deputy assistant secretary of state Walter Douglas announced a US$60 million increase in foreign military financing for the coming year as well as potentially large infrastructure projects under the newly augmented US$60 billion Better Utilisation of Investments Leading to Development fund.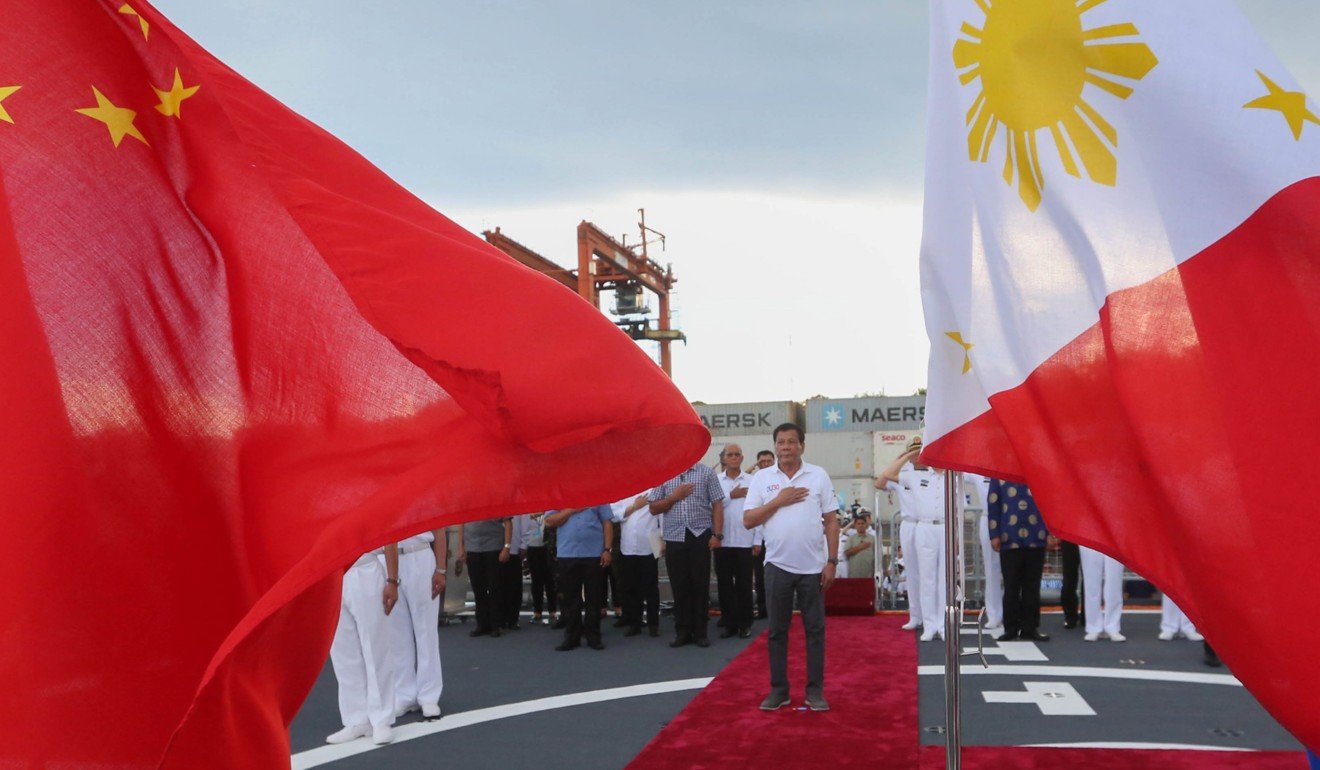 In addition, the Trump administration has offered Lockheed Martin F-16 multi-role fighters and attack helicopters to the Philippines to help modernise its ally's military. Douglas and other senior American officials said Washington was intent on a comprehensive re-engagement with key allies such as the Philippines amid growing Chinese influence in the region.
But Duterte has made it clear that rekindling ties with Washington will not come at the expense of warming ties with Russia and China. He lashed out at America's criticism of the Philippines' plan to buy submarines and advanced military equipment from Russia.
"[You] want us to stay with you for all time? Who are you to warn us?" he said soon after the visiting Pentagon official suggested that any such purchases would be unhelpful to and carry "opportunity costs" for the Philippine-America alliance.
Meanwhile, Duterte has also made it clear that the Philippines and China will continue with their plans to explore joint development agreements in areas of overlapping claims in the South China Sea.
In his more mature years in office, Duterte has dialled down his confrontation with America and toughened rhetoric on the disputed waters. Yet, he remains committed to diversifying the Philippines' external relations for maximum strategic leeway and benefits for his country.
Richard Heydarian is a Manila-based academic and author
This article appeared in the South China Morning Post print edition as: Weary Duterte seeks middle ground in foreign affairs