Russia
Get more with myNEWS
A personalised news feed of stories that matter to you
Learn more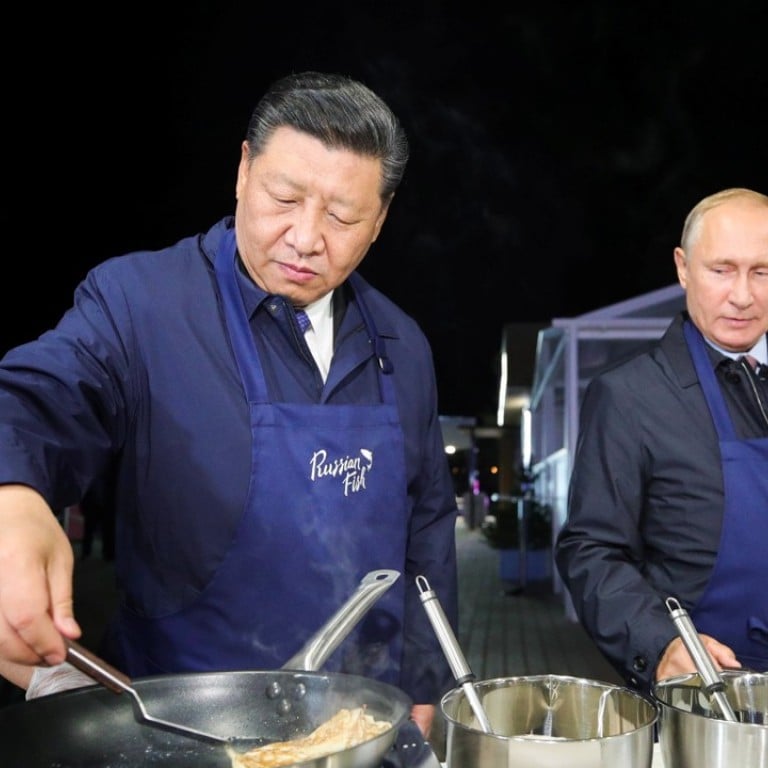 China's Xi Jinping, Russia's Vladimir Putin agree to boost ties amid growing US unilateralism
Two nations will 'build a new type of international relations and shared human destiny', Chinese leader says
Chinese President Xi Jinping and his Russian counterpart Vladimir Putin have vowed to bolster Sino-Russian ties and oppose unilateralism, as the two nations seek to counterbalance the United States' power on the international stage.
The two leaders met for the third time this year on Tuesday on the sidelines of the Eastern Economic Forum in Vladivostok. The talks coincided with the start of Vostok 2018, Russia's largest military exercise since the Soviet era, and which involves troops from China and Mongolia.
According to China's state broadcaster CCTV, Xi told Putin that the frequent high-level exchanges between the two countries reflected the "uniqueness and distinction" of their relationship.
"Both nations have to oppose unilateralism and trade protectionism, and build a new type of international relations and shared human destiny," he said.
Putin acknowledged Xi's commitment to boosting ties between Moscow and Beijing, which he said were based on trust in areas ranging from politics to defence.
"We have a relationship of trust in the sphere of politics, security and defence," he said. "We know that you [Xi] personally pay great attention to the development of Russian-Chinese relations."
The new era of closer Sino-Russian relations is born out of concerns that the US-China trade war – sparked by US President Donald Trump's "America first" foreign policy and which has cost Beijing billions of dollars in export tariffs – could escalate into a cold war between the two countries.
Russia, too, has been under significant pressure from the US. Last month, Washington imposed fresh sanctions on Moscow in response to the Kremlin's cyberattacks and suspected involvement in the poisoning of former double agent Sergei Skripal on British soil in March.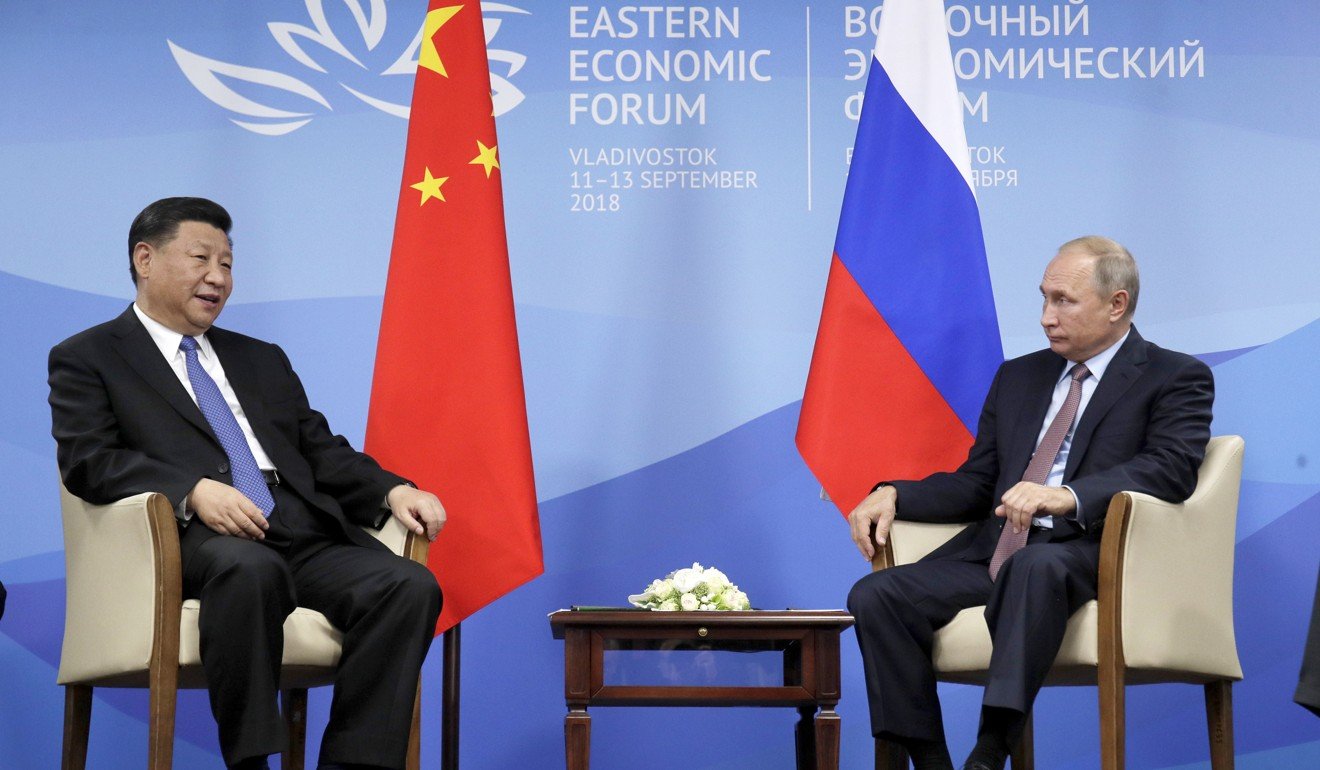 The rouble has plummeted against the dollar in 2018 as European Union and US sanctions have limited Russia's economic growth and access to technology.
In a further sign of the growing ties between Beijing and Moscow, China has sent 3,200 troops, more than 1,000 vehicles and 30 aircraft to take part in Vostok 2018, Russia's biggest military exercise since 1981.
They will join about 300,000 troops, 36,000 vehicles and 1,000 aircraft from the host nation in drills being held at five military training grounds in Russia's Far East region, as well as in the Sea of Japan (or East Sea), the Bering Sea and the Sea of Okhotsk.
While both Russia and China have said the manoeuvres are not directed against other countries they do coincide with Nato's Rapid Trident 2018 military exercise in Ukraine, which started on September 3 and ends on Saturday.
China's defence ministry said on Tuesday that the country's participation in the exercise would enhance the counter-attacking capabilities of its armed forces and reinforce ties with Russia, remarks observers said were likely made for Washington's benefit.
In his meeting with Putin, Xi said the two countries should increase cooperation in a range of areas, including science and technology, defence, counterterrorism and the "Belt and Road Initiative", Beijing's bold plan to boost its trade links around the world.
The two leaders had already met twice this year, in Beijing in June and Johannesburg in July. Xi described those meetings as "fruitful".
China's ambassador to Russia, Li Hui, said on Sunday that Sino-Russian relations were "at their best in history" ahead of Xi's attendance at the annual economic forum – the first ever by a Chinese leader.
This article appeared in the South China Morning Post print edition as: Xi, Putin pledge to bolster relations