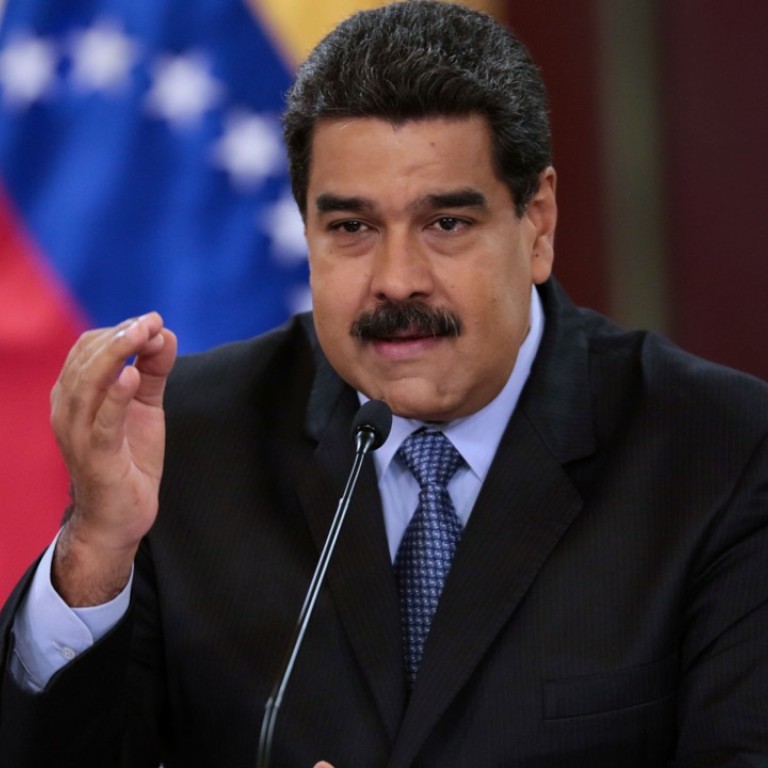 Nicolas Maduro heads to China as he tries to salvage Venezuelan economy
President will attend meeting of senior officials in Beijing and is also expected to meet Xi Jinping during 'very necessary, very opportune' trip
Venezuelan President Nicolas Maduro is visiting China on a four day-trip, seeking to boost relations with Beijing as he tries to salvage the South American country's hyperinflation ravaged economy.
Maduro, who was due to arrive on Thursday, will attend an annual meeting of senior Chinese and Venezuelan officials, known as the Mixed Venezuela-China High Level Committee, and is also expected to meet Chinese President Xi Jinping. China's foreign ministry said the two leaders were expected to discuss bilateral ties and "issues of common concern", and oversee the signing of deals.
Before he left Venezuela, Maduro said in a televised address that the trip was "very necessary, very opportune and full of great expectations".
"We are leaving under better conditions, having activated a programme of economic recovery, growth and prosperity. We are going to improve, broaden and deepen relations with this great world power," Maduro said.
He is visiting Beijing at a time when the world's most oil-rich nation is on the brink of total collapse amid a hyperinflationary economic meltdown that has triggered an unprecedented refugee crisis and humanitarian disaster after millions of Venezuelans, burdened by the high inflation, have been forced to leave the country over the past few years.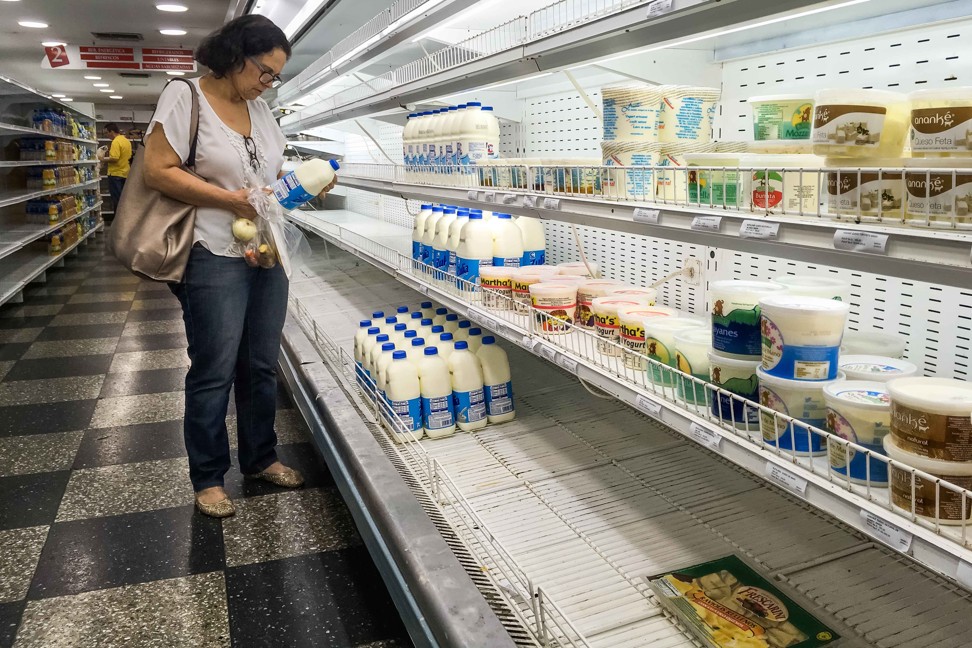 In one desperate move to curb soaring inflation, the Venezuelan government announced a series of measures including currency devaluation, shaving five zeros off the value of the bolivar and raising the minimum wage by 3,500 per cent.
The Maduro administration has also reportedly agreed to restructure state oil producer Petroleos de Venezuela and hand over at least seven oilfields to 14 companies for a period of six years, during which the companies would be paid to boost production, according to Reuters.
Xu Shicheng, a research fellow with the Institute of Latin American Studies at the Chinese Academy of Social Sciences, said economic support from Beijing would be high on the agenda when Maduro met Chinese leaders. He added that Maduro would be seeking to highlight the country's stable relations with China amid domestic and international crises, with the US imposing sanctions on high-level Venezuelan officials, including the president himself.
"Relations between Venezuela and China have been developing in a stable way despite the current difficulties, and I think that President Maduro wants to use this visit to China, to stress that it is necessary and will benefit his country," Xu said.
China has maintained a stable relationship with Venezuela over the past decades and is the crisis-stricken country's largest source of foreign investment. Beijing has poured billions of dollars into what was once the world's biggest oil exporter through controversial oil-for-loan agreements, which help Beijing secure energy supplies for its fast-growing economy while boosting its presence in Latin America, the traditional backyard of the US.
That engagement has been visible this week, with Venezuelan Vice-President Delcy Rodriguez meeting Chinese Vice-President Wang Qishan in Beijing on Wednesday, when the two sides pledged to deepen cooperation.
Wang also told Rodriguez, who co-chairs the high-level committee, that China "stood ready to work with Venezuela to safeguard the interests of developing countries", according to Xinhua.
Meanwhile, in an opinion piece in Communist Party mouthpiece People's Daily on Wednesday, the head of the foreign ministry's Latin American affairs department said Beijing would support the Venezuelan government's effort to get the country back on track.
"Venezuela is China's important partner in Latin America," Zhao Bentang wrote. "China has firmly upheld moral values and in a stable way pushed forward cooperation in all areas as Venezuela's development is facing difficulties, and has firmly opposed any wrong practices of isolation, sanctions and intimidation."
This article appeared in the South China Morning Post print edition as: Venezuelan president on mission to seek help