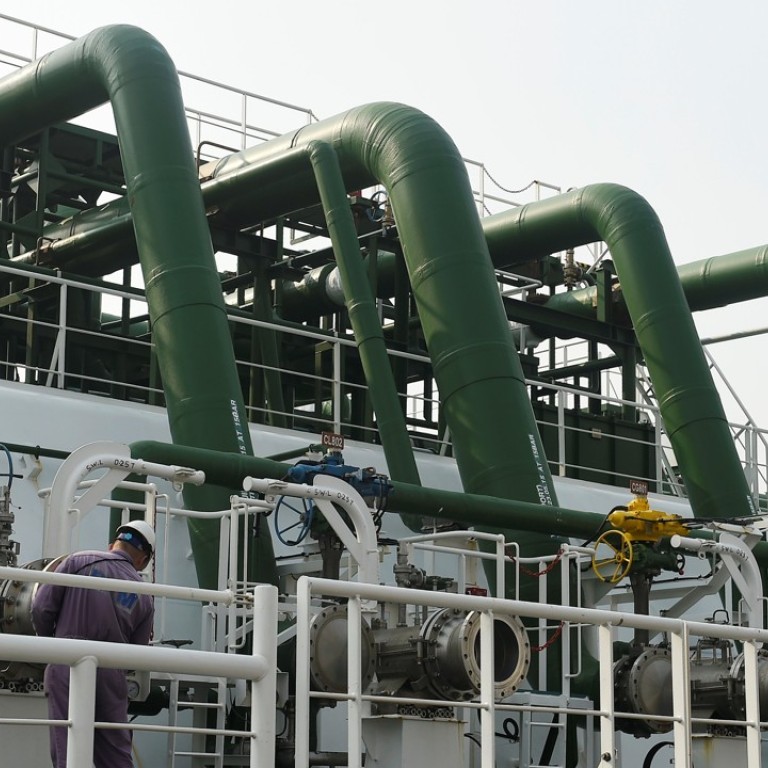 China and California rise above US trade war for action on climate change
'Patience, imagination and perseverance' will overcome temporary obstacles of Trump's trade policies, says state governor
China and California are seeking to push past the trade war to shore up their joint front in the fight against climate change, with a three-day summit in San Francisco this week.
The "asymmetric" joint effort between the world's second-biggest economy and America's most populous state has the backing of California governor Jerry Brown and Chinese President Xi Jinping, who sent a personal message of support to Brown ahead of the summit.
But the escalating trade war is already derailing a deal for China to buy more liquefied natural gas (LNG) from the United States, an agreement made during US President Donald Trump's trip to Beijing last year.
The dispute may even cast a shadow over international climate talks, expected to finalise details for implementing the Paris Agreement before the end of this year, according to officials at the Global Climate Action Summit.
Convening the summit on Wednesday, an upbeat Brown dismissed the US-China trade war as a "temporary obstacle" for the two countries in developing low-carbon technologies and markets together.
"Trump is only one part, there will be something else after Trump, so we need patience, imagination and perseverance … to find a common path forward," he said.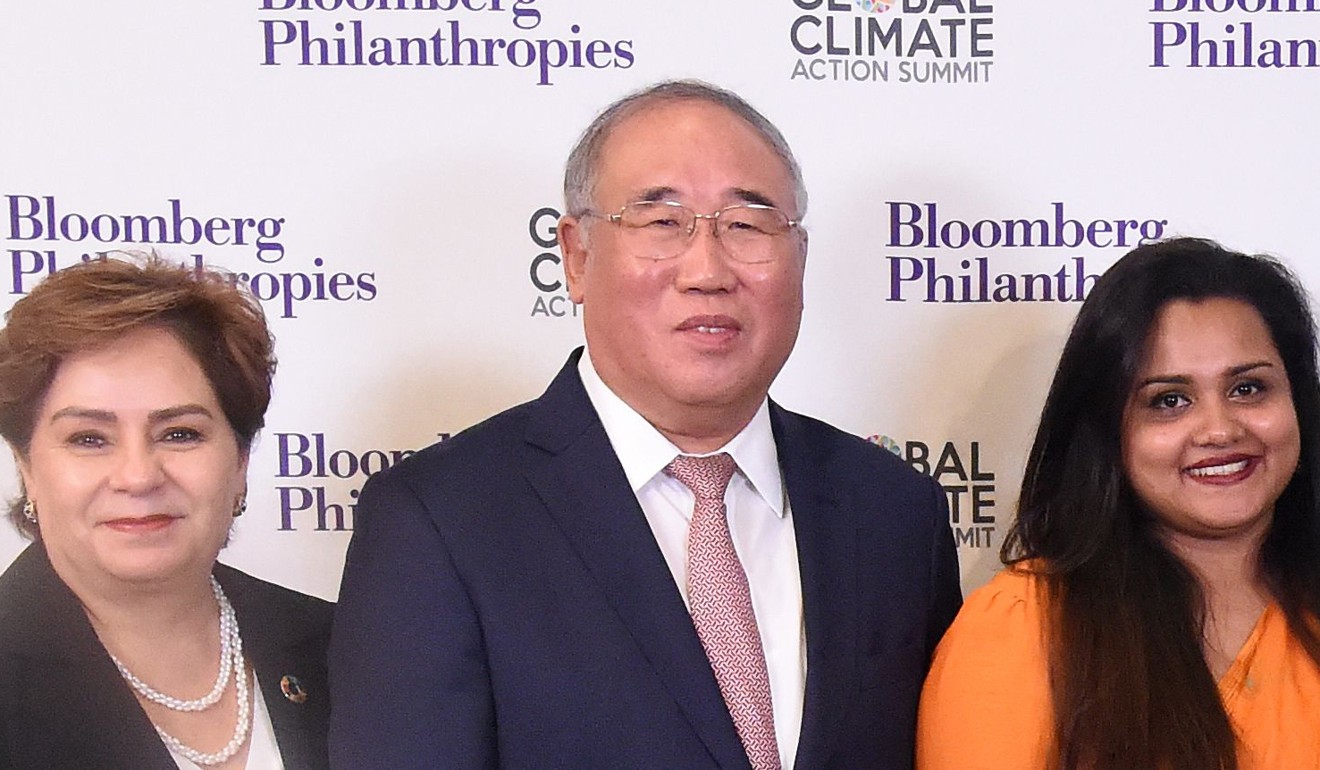 Brown distanced himself from the Trump administration, calling California the fifth-biggest economy after the United States, China, Japan and Germany. He said China's investment in, and demand for, clean technologies would be crucial for California reaching its goal to go carbon-free by 2045.
In a two-hour discussion, Xie Zhenhua, China's special representative for climate change, said he and Brown had identified various areas where China's localities and California could work together, despite strained ties between the two countries.
Zou Ji, president of Energy Foundation China, said Chinese ministerial and municipal officials were particularly interested in learning about the mechanism that helped California foster innovation in low-carbon technologies and the state's cap-and-trade scheme to curb greenhouse gas emissions.
China Pavilion, held as part of the summit but outside the main venue, was attended and addressed by a series of climate heavyweights including former US vice-president Al Gore, British economist Nicholas Stern, former US energy secretary Steven Chu, and UN climate chief Patricia Espinosa.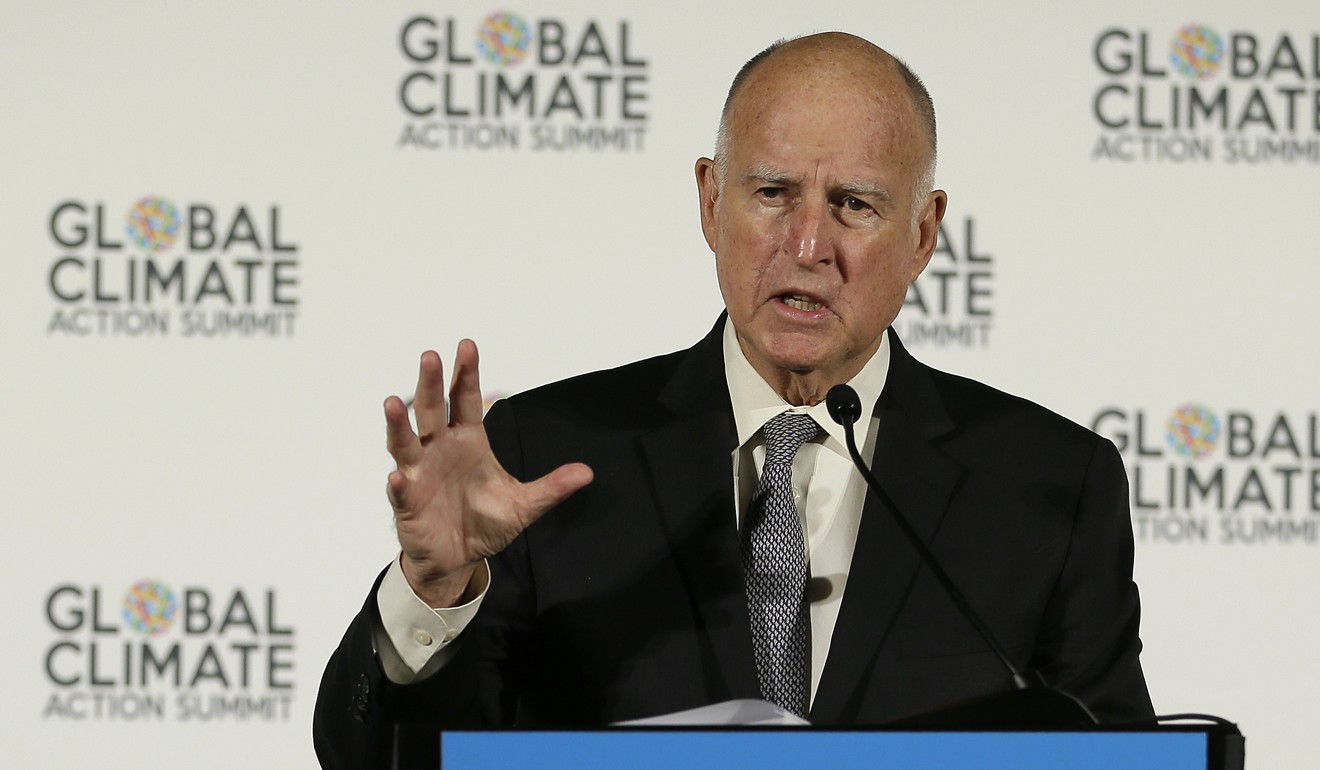 Todd Stern, a senior fellow with Brookings Institution and a former special climate envoy for the Barack Obama administration till 2016, said US-China collaboration was "absolutely instrumental" in moving the Paris Agreement forward, especially as the world faced "existential and monumental problems" of global warming.
The fact Xie did not really have a counterpart to talk to in the US federal government, as a result of the Trump administration's political disengagement on climate change, was making any progress impossible, he said.
It was against this background that the state-to-nation engagement for California and China was proposed, in spite of possible pitfalls due to the "asymmetry" in such relations, Stern said, citing the greater autonomy and independence for sub-national units in the US than in China.
"This exercise … to collaborate with important players in China is sort of like having a low flame on the stove – you keep it a little bit warm … and hope one day you can build it up when there's a new national government here," he said.
However, the trade spat between two countries is already taking its toll on the two countries' previously agreed cooperation on LNG and oil.
"There were signed MOUs or preliminary deals for LNG and oil between China's three major oil companies with their American counterparts last year, but all have been stalled now due to the uncertainties in trade disputes," Zou said.
China's demand for LNG was soaring as the country replaced coal with cleaner natural gas for winter heating in northern rural areas, he said.
The proposed deal to buy more LNG, which is also less carbon intensive than coal, from the US is aimed at narrowing the trade imbalance, while also meeting China's rising demand.
But China's potential tariff on imports of the fuel from the US – as part of tit-for-tat trade actions – will not only hurt the exporter, but also bring uncertainty to the country's long-term transition towards clean energy.
"To realise the 2050 goal for China to go green, we need LNG as a transitional fuel to replace coal, and we need it fast. We need all infrastructure to be built by 2030 so it can be replaced with renewables by the mid-century," Zou said.
"But with the sudden changes in trade relations, there are more uncertainties now."