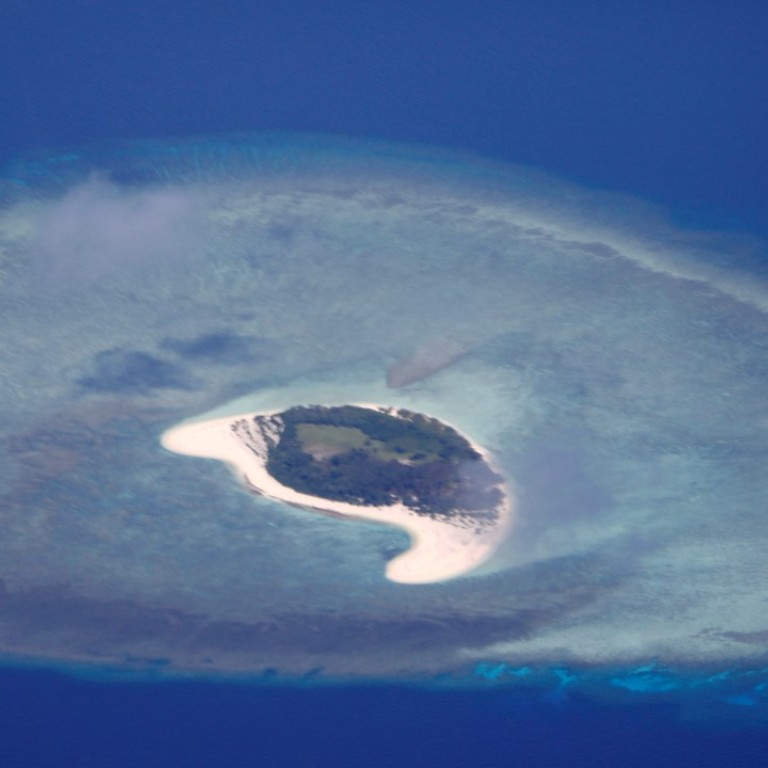 Beijing faces growing challenges to its South China Sea claims
Tensions are rising as major powers ramp up presence in the contested waters to counter China, and observers say rival claimants are caught in the middle
Beijing is facing heightened challenges to its vast territorial claims over the South China Sea, as major powers continue to send warships and aircraft to the contested waters.
Military operations in the disputed waterway have added to friction between China and the United States, as well as with Britain and Japan, observers say, leaving Southeast Asian nations with claims to the area caught in the middle.
Other countries are also increasing their military presence in the South China Sea. Last week, British frigate the
HMS Argyll joined naval drills with Japanese warship the Kaga and destroyer the Inazuma
in the Indian Ocean before heading towards the disputed waters. China sent a warship and helicopters to counter the British presence there. A Japanese submarine also made a five-day port call in Vietnam on September 17 as it tries to strengthen ties in the region.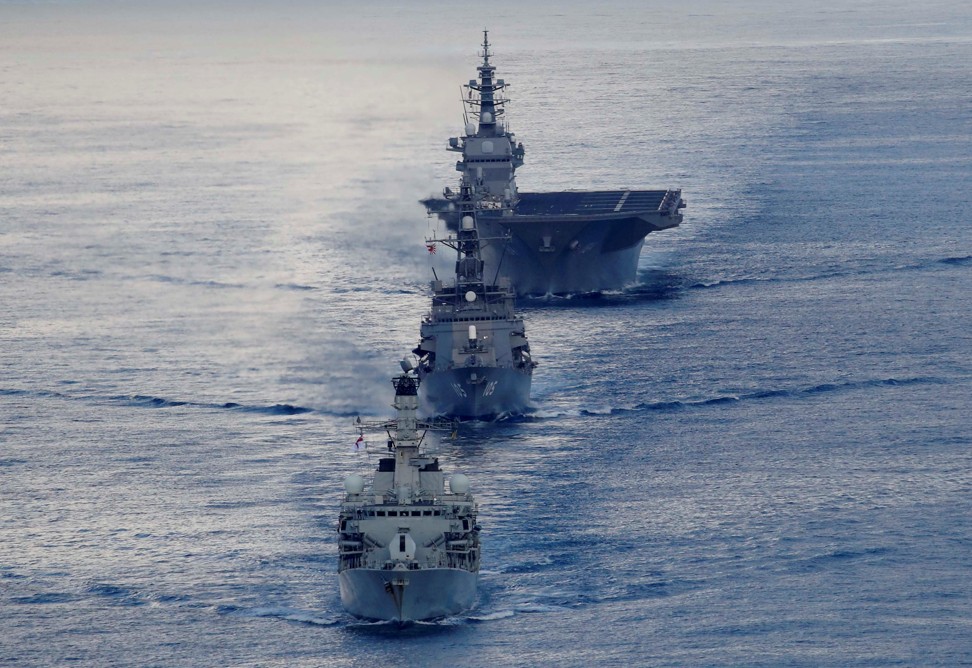 Beijing claims nearly the entire South China Sea as its territory, but there are overlapping claims from Malaysia, the Philippines, Vietnam, Brunei and Taiwan. China has repeatedly called on countries without claims to the area not to get involved in the territorial disputes, and in August agreed to a draft code of conduct to be the foundation for negotiations with the Association of Southeast Asian Nations (Asean). Beijing has said that agreement indicates the disputes can be resolved.
While there has been no immediate reaction from China on the latest US operation, analysts said that it was a sign that the trade war had spilled over to security, and that recent activities in the South China Sea showed US allies were more inclined to get involved.
"It's not only the US presence that matters these days. If anything, you'll notice that other external powers have ramped up their military presence in the South China Sea," said Collin Koh, a maritime security expert at Nanyang Technological University in Singapore. "I think suffice to say, at least some if not all Asean countries have already been sandwiched in between."
Those Asean countries would now be trying to manage their relations with both China and the US, Koh said, adding that they would be seeking to strengthen economic ties with Beijing but wanting a commitment on security from Washington.
"For sure, while sandwiched it's clear that these Asean countries don't necessarily wish to make a choice on which side to stand with," Koh said. "The whole idea therefore is to maximise benefits from all parties, while staying out of their cross hairs."
Beijing has expanded its presence in the resource-rich waterway, a key trade route, by building artificial islands there and routinely sending military vessels and aircraft to the region. The latest exercise involved a dozen warplanes – including bombers and at least two J-11B fighter jets – firing thousands of missiles at a target over the South China Sea, state broadcaster CCTV reported on Friday, without saying when or where the drill took place.
Adam Ni, a researcher on Chinese foreign and security policy at the Australian National University, said a growing rivalry between Beijing and Washington in Asia could put Asean nations in a position where they had to choose a side.
"For Asean countries, a robust US posture in Asia to balance China's expanding ambitions is seen as positive for stability and their interests," he said. "However, there is a risk that strategic competition will boil over and adversely affect regional peace and stability.
"The rising likelihood of a new cold war in Asia between the US and China is an undesirable prospect for a region that relies heavily on connectivity and the free flow of goods, ideas and people," Ni said.
Beijing has grown more assertive about its territorial claims to the area since it started building islands there, said Wu Shicun, president of the National Institute for South China Sea Studies.
"That's put pressure on the US, and Washington has called on its allies like Japan and Britain, even Australia, to carry out freedom of navigation operations in the South China Sea," he said. "The US won't leave the South China Sea – it will remain a significant player in this region."
Additional reporting by Reuters and Agence France-Presse
This article appeared in the South China Morning Post print edition as: Challenges mount for Beijing in sea disputes