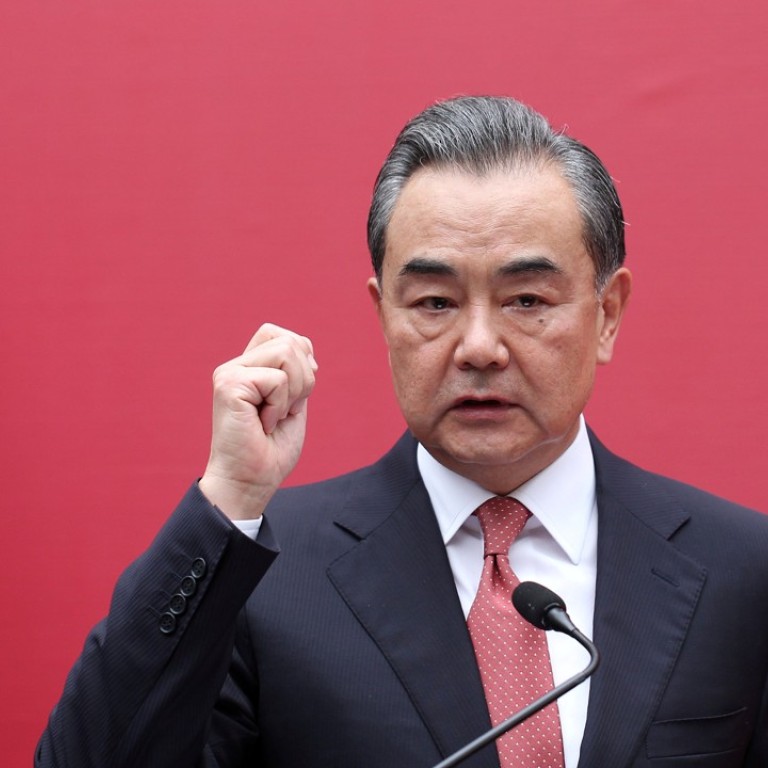 Canada should choose free trade with China, not US protectionism – Beijing
Chinese foreign minister Wang Yi proposes China-Canada free trade zone to Canadian counterpart and condemns attempts to isolate China on trade
China has called on Canada to join Beijing in protecting free trade and suggested it should not join any protectionist measures, apparently taking aim at the new trade deal between the US and Canada that could potentially isolate China on international trade.
The Chinese foreign minister Wang Yi made the appeal to the Canadian foreign minister Chrystia Freeland during a phone call on Thursday, calling on Ottawa to work with China in advancing a China-Canada free trade agreement.
Beijing's move came days after the conclusion of talks for the new US-Mexico-Canada Agreement (USMCA) which effectively gives the United States a veto if Canada or Mexico enters into a free trade agreement with a "non-market economy" – language widely seen as referring to China.
"China hopes Canada will take concrete action to protect a free trade regime with China, and put forward the establishment of a China-Canada free trade zone," Wang told Freeland, according to the Chinese foreign ministry.
"[China] opposes any kind of protectionism and any behaviour which shows double standards. No attempts that aim at preventing China's modernisation will succeed."
Freeland is quoted by the ministry as saying that the USMCA should not harm other countries' "rightful interests" and that Canada will continue to pursue free trade negotiations with other countries.
Ottawa's attempt to launch free trade talks with Beijing collapsed last year after Chinese leaders reportedly rejected "progressive" elements of Canada's trade agenda, including gender and labour rights.
US Commerce Secretary Wilbur Ross said Washington was ready to add the veto clause to future trade agreements between the US and other parties, including the European Union and Japan.
Last week, the Chinese embassy in Ottawa condemned the veto clause, potentially restricting Canada and Mexico signing deals with a "non-market economy" country, as an "excuse made by some countries to shirk their obligations and refuse to meet their international commitments".
"We condemn the hegemonic acts by related countries of publicly interfering with the sovereignty of other countries, and we feel sorry for the damaged economic sovereignty of the countries concerned," the embassy's spokesperson Yang Yundong said in a statement.
The USMCA needs to be approved by the governments of all three counties, including the US through Congress, which is not expected to take it up until early next year.
Although the special clause does not name China directly, it could greatly impede China's future trade talks with Canada or Mexico because the US has refused to classify China as a "market economy" under the World Trade Organisation framework, an observer said.
Kotaro Tamura, Asia fellow at the Milken Institute and a former senator and parliamentary secretary in charge of economic and fiscal policy in Japan's Cabinet Office, said the US would demand a similar clause be applied in future trade deals.
"The US will do more loyalty tests to its allies to contain China in terms of trade, because China's treatment of intellectual property ... can be a reasonably convincing reason to get such economically developed allies as Japan and EU in line with the US," he said.
This article appeared in the South China Morning Post print edition as: join hands in protecting free trade, canada urged