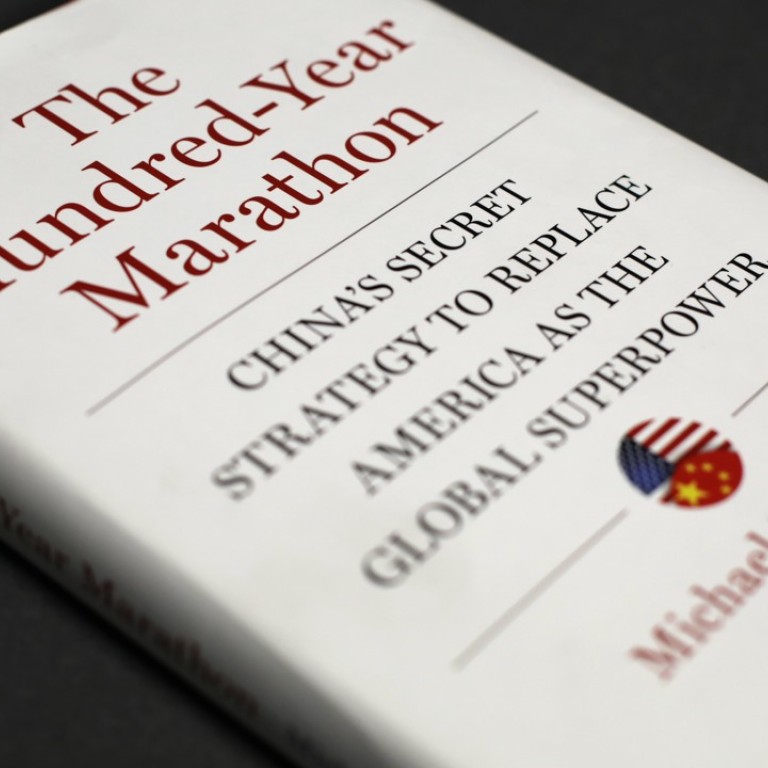 Are US hawks talking tough on China because of this book?
Three years ago, an analyst predicted Washington could use The Hundred-Year Marathon to push for a tougher China policy. Now the author, Michael Pillsbury, is a White House adviser
A book dismissed by China's US ambassador during a television interview may have been used to justify Washington's recent tough rhetoric on Beijing, a political analyst said.
The ambassador, Cui Tiankai, said during his interview with Fox News Sunday's Chris Wallace that he "would not recommend" The Hundred-Year Marathon by Michael Pillsbury, a White House adviser who has written several books on China.
Subtitled China's secret strategy to replace America as the global superpower, the book claims that Beijing has a century-long plan built on a series of strategic deceptions to use the US to help it develop before it ultimately takes over as the world's leading superpower.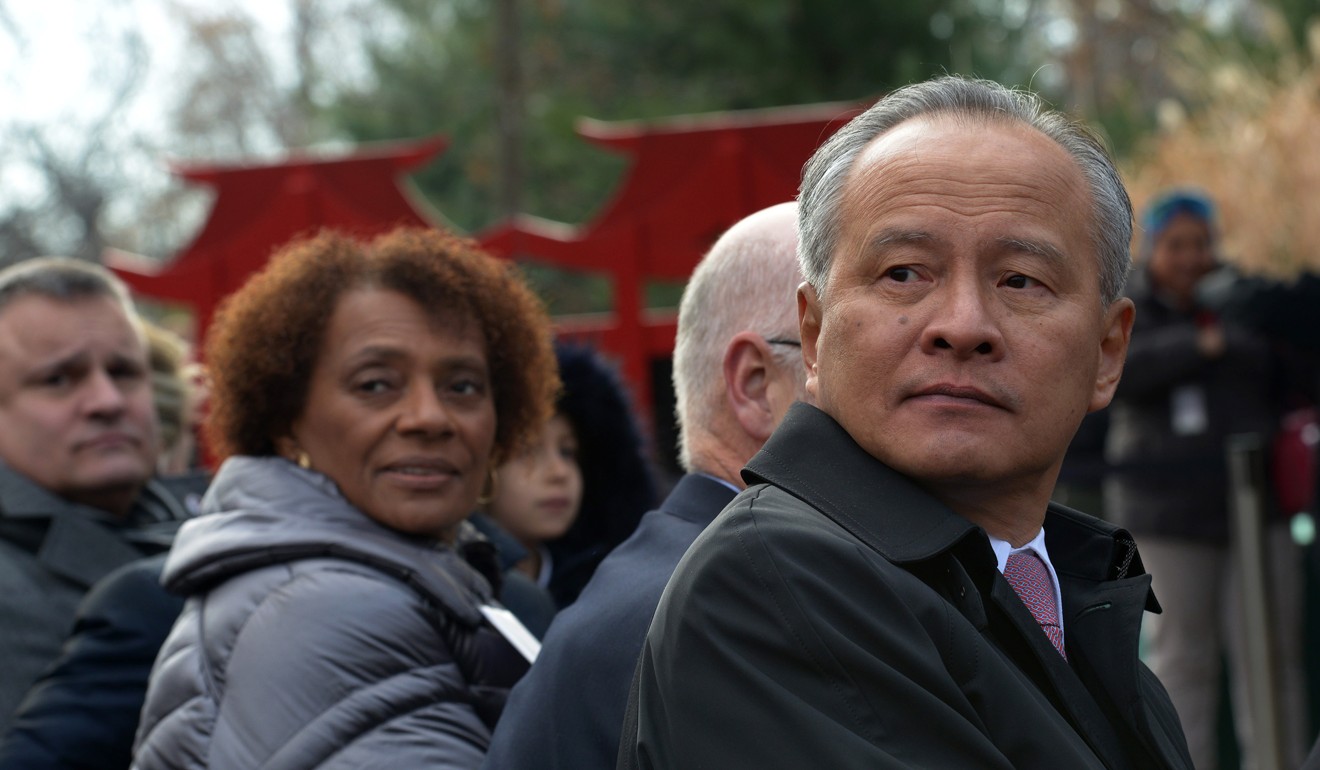 Political analyst Wu Xinbo, director of the American Studies Centre at Fudan University in Shanghai, predicted in a 2015 review of the book that it could be used by hawks in the US to advocate for a tougher China policy.
Three years later, as the US steers its China policy, hawkish Washington officials have cited Pillsbury's views as "evidence" to support their arguments.
"It was not that he convinced them to contain China. It was they who wanted to contain China [who] found his book useful," Wu told the South China Morning Post.
US-China trade war is really a clash of civilisations and ideologies

Pillsbury argues in his book that China aims to gain global hegemony by 2049 – the hundredth anniversary of the founding of the People's Republic of China. The author warns the US government to stop making false assumptions and take countermeasures to prevent America from falling behind an advancing China.
In his appearance on Fox, Cui told Wallace that China's only goal was "for people to have a better life".
"We don't want to challenge or replace anybody else in the world. We want to build a community of nations for shared future together with all the rest of the world, including the US," he said.
Although Pillsbury's points were viewed as radical and controversial when the book was first published in 2015, they have been echoed in the remarks of top Trump administration figures. Last month, US President Donald Trump referred to Pillsbury as "the leading authority on China".
Wu noted that the setting for US Vice-President Mike Pence's harsh October 4 speech on China was the Hudson Institute, a conservative Washington think tank where Pillsbury serves as director of the Centre on Chinese Strategy.
Pillsbury was present for the speech, which some observers described as a declaration of a "new cold war".
Some of Pence's criticism of China bore clear similarities to theories outlined in Pillsbury's book, Wu said. He cited the vice-president's saying that China had failed to fulfil the hope of previous administrations that the Asian nation was on the road to democracy and freedom.
He also cited Pence's accusations that the Chinese intelligence service was systematically stealing technology from US companies.
Wu said it was likely that Pence's speech-writer had made the book the major reference material for the speech. The analyst also did not rule out the possibility that Pillsbury himself had a role in drafting the speech.
"[Pillsbury's] conspiracy theory could be more influential as the hawks are leading the China policy in Washington," Wu said.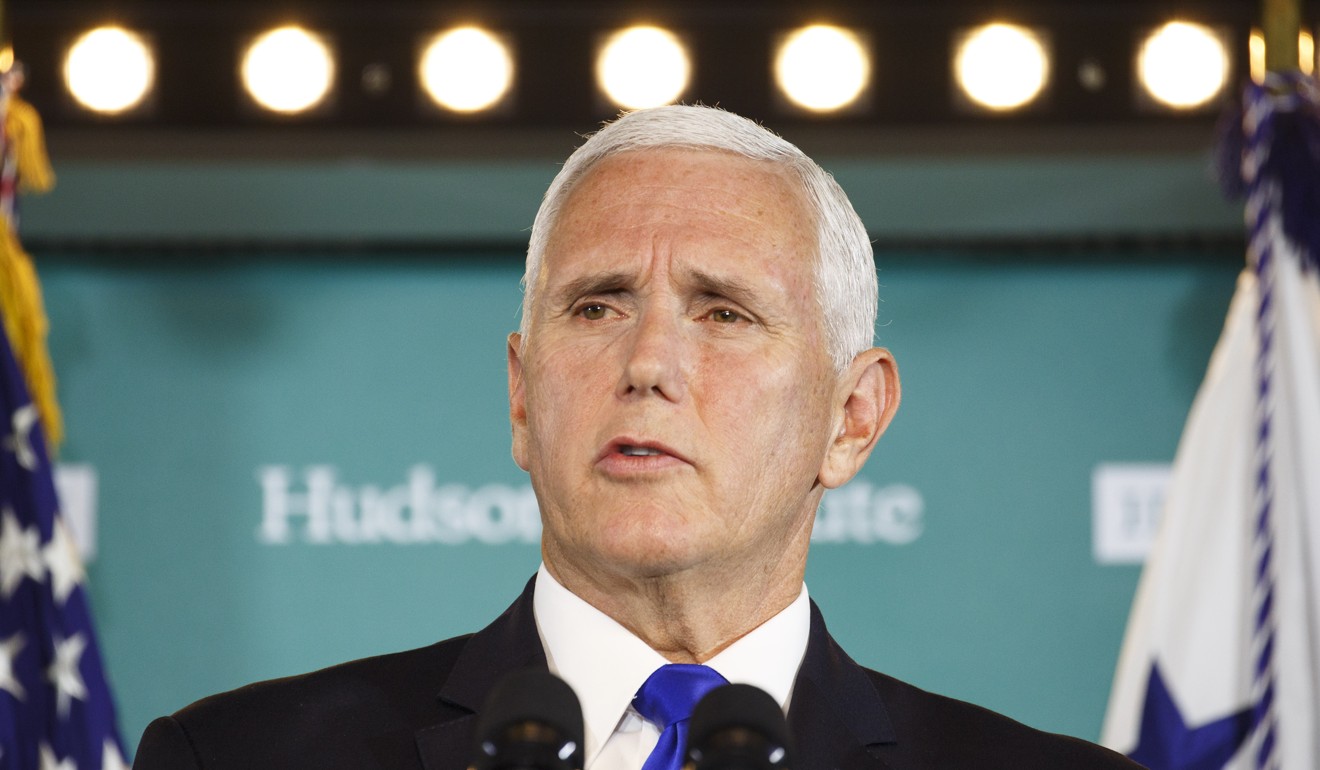 In his Fox interview, Cui dismissed all of Pence's accusations as "groundless", including an allegation China was interfering in US elections and stealing intellectual property.
"It would be hard to imagine that one-fifth of the global population could develop and prosper, not by relying mainly on their own efforts, but by stealing or forcing some transfer of technology from others," Cui said. "That's impossible. The Chinese people are as hard-working and diligent as anybody on earth."
When asked if Pillsbury's book was "fake news", Cui replied: "Well, you could come to your own conclusion. There are much better books".
This article appeared in the South China Morning Post print edition as: Analyst fears book lies behind US policy on China