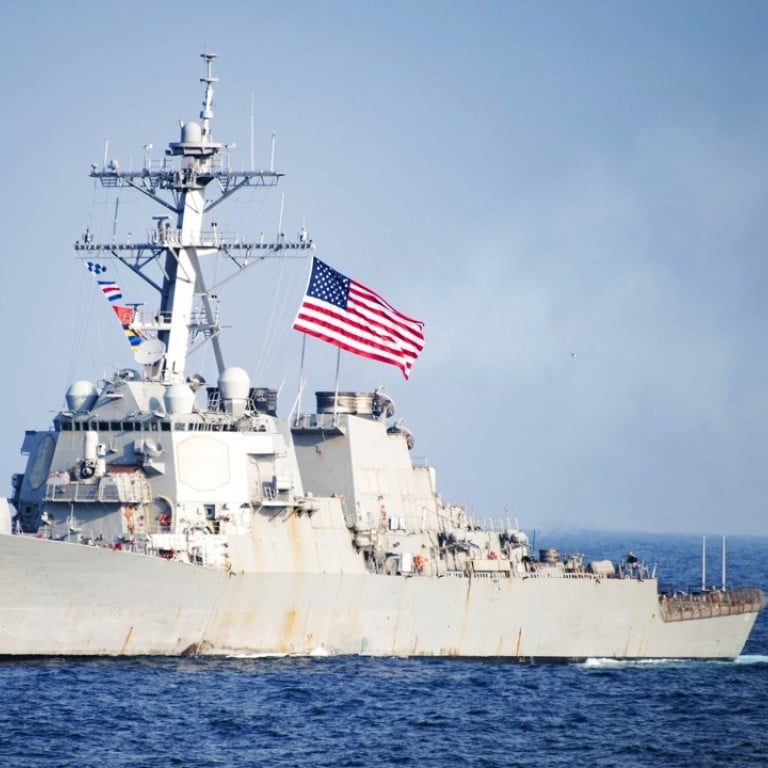 Beijing warned to prepare for more US 'provocations' in South China Sea
Report by think tank affiliated with State Council also urges Chinese authorities to do more to win over Southeast Asian countries because it faces 'long-term' struggle to counter US influence
China has been warned it must do more to lure neighbouring countries away from the US orbit, according to a report that predicted the US would continue "acts of provocation" in the South China Sea.
The analysis, by a think tank affiliated to the State Council, the country's cabinet, said the Trump administration would seek to demonstrate US power and resolve because every time China makes an economic, political or security advance in the disputed waters it would be seen as a challenge to the current US-led order.
The research noted the US was expanding its cooperation with regional allies such as Australia and Japan and predicted a "long-term struggle" to win the support of Southeast Asian countries.
It also warned that Washington was seeking to gain the moral high ground by depicting Beijing's behaviour as irresponsible by undermining the regional order and international law.
It concluded that under such an environment, Beijing has no other choices but to make more friends with countries from the Association of Southeast Asian Nations.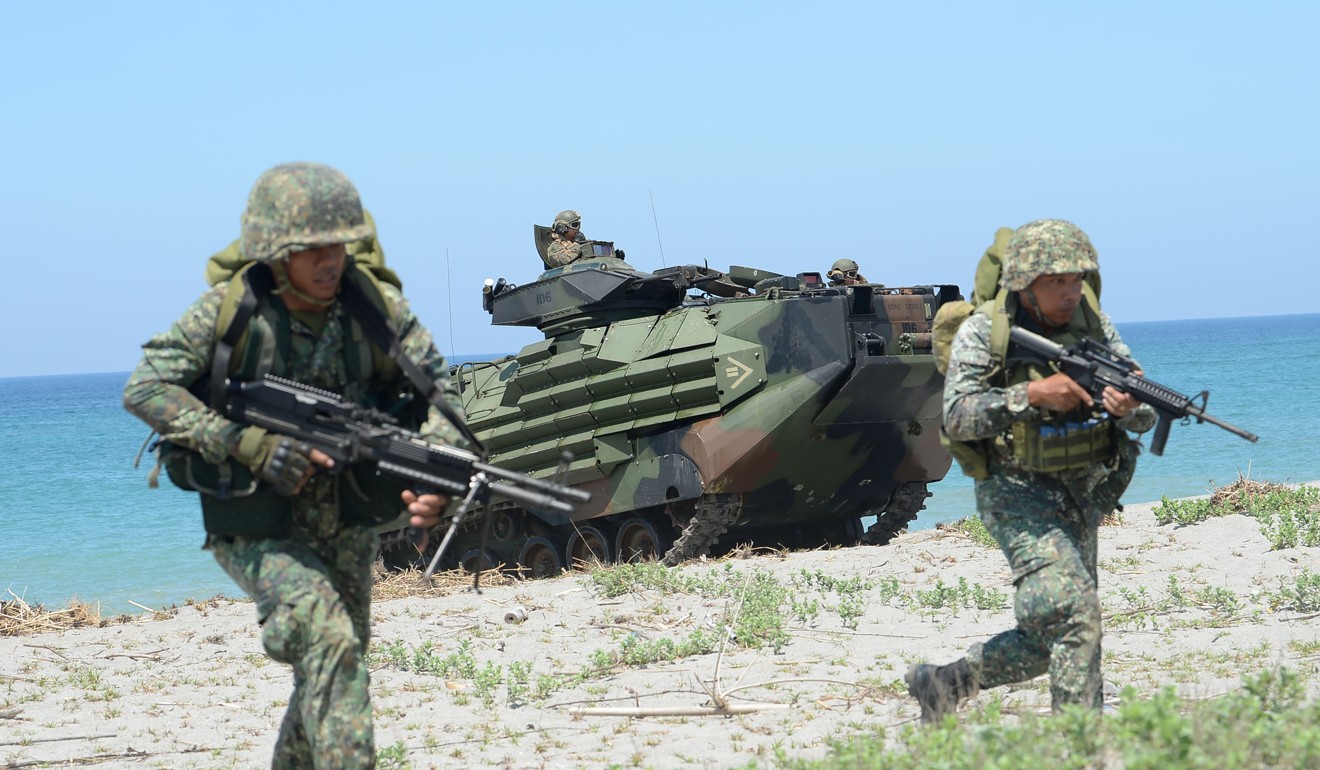 The analysis drew on US President Donald Trump's public comments and government documents such as the National Security Strategy and National Defence Strategy.
The report, by He Xianqing, an associate researcher at the National Institute for the South China Sea, was firstly published in Xiamen University's quarterly publication Southeast Asian Affairs and then made public on Monday via the institute's social media account.
"China's struggle with the US over the South China Sea will be long-term," said He.
"The two nations will also have a long-term rivalry over gaining the support of Southeast Asian nations."
China's wide-ranging claims in the South China Sea are contested by a number of neighbouring countries, including Vietnam, the Philippines, Malaysia, Brunei and the self-ruled island of Taiwan. But He's analysis urged Beijing to put sovereignty issues aside and seek to build cooperation with neighbouring countries to jointly exploit oil and gas reserves in the waters and seek to build cooperation in less sensitive areas such as maritime rescue, research, anti-terrorism and environmental protection.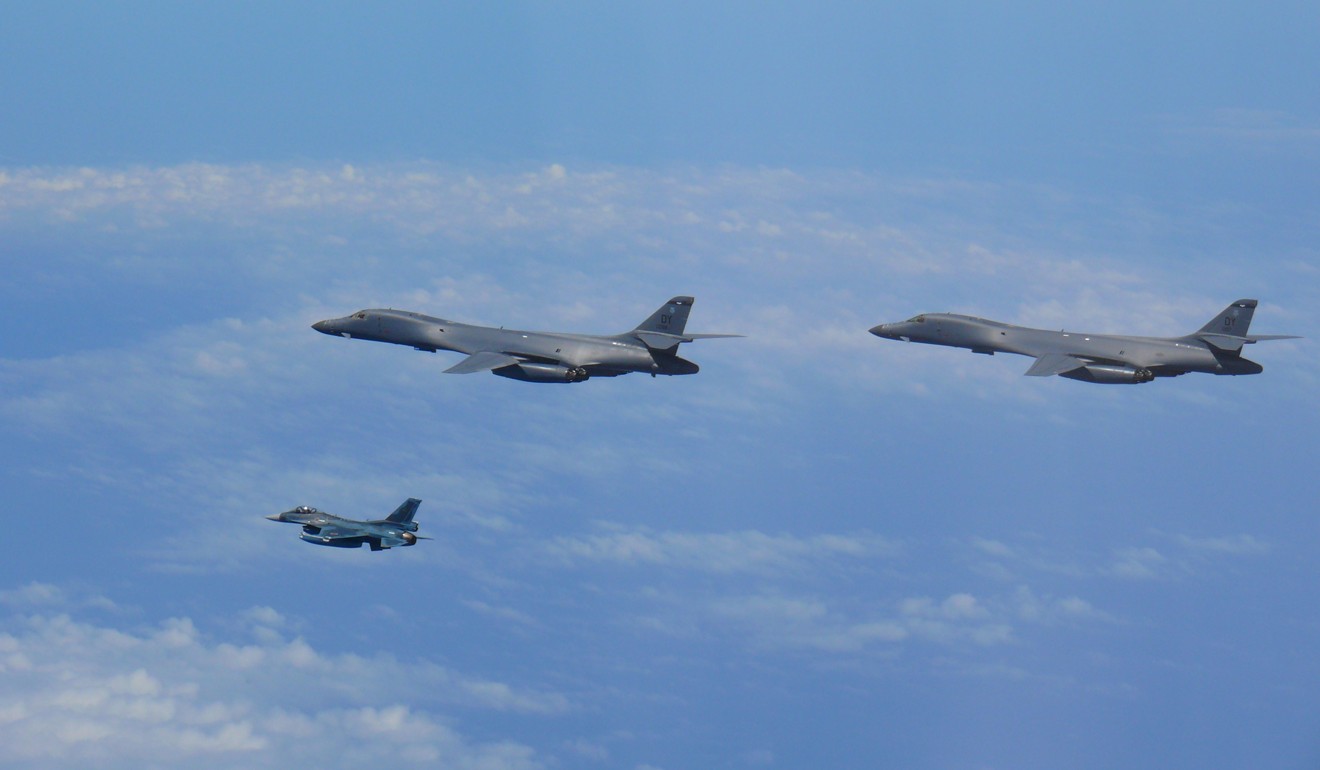 China and the United States are locked in an increasingly bitter rivalry, which has spilled over into a stand-off between the two countries' navies in the disputed waters.
Last month, a Chinese Luyang-class destroyer came within 41 metres (45 yards) of the USS Decatur near the contested Spratly Islands in an operation described by Washington as "unsafe and unprofessional" and by Beijing as a necessary defence of its territory.
US Defence Secretary James Mattis, who is currently visiting Vietnam, will go to Singapore later this week for an Asean defence ministers meeting, during which the maritime dispute is expected to top the agenda.
Adam Ni, a visiting fellow at the strategic and defence studies centre at Australian National University in Canberra, said the Trump administration was attempting to push back against China's assertiveness and demonstrate US power.
"US-China relations have shifted to a much more competitive footing in the last 12 months, and we are likely to see an intensification of strategic competition between US and China in the years ahead …
"The struggle for the moral high ground on South China Sea will continue, and affect how these countries deploy and use their military forces," said Ni.
Benoit Hardy-Chartrand, adjunct professor of political science and international affairs at Temple University in Japan, said although the US had been at the forefront of the opposition to China in the South China Sea, external actors such as Japan were becoming increasingly involved.
"This trend is not likely to slow down, so we can expect further tensions with China," he said.
This article appeared in the South China Morning Post print edition as: think tank warns of u.s. hold on asean