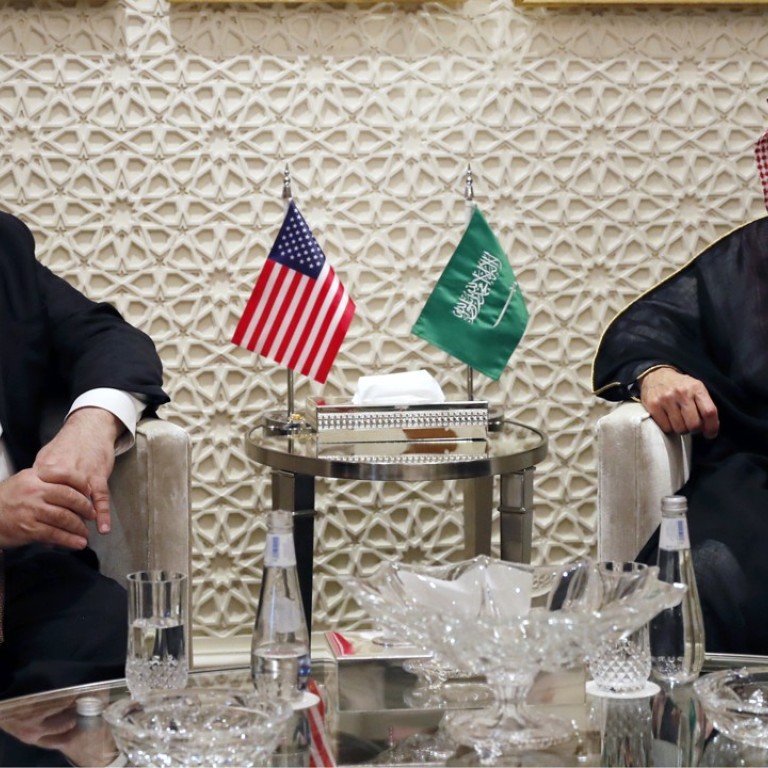 China may seek to boost ties with Saudi Arabia but it 'can't fill US arms sales gap'
Beijing could try to expand relations with Riyadh if Washington imposes sanctions over disappearance of Saudi journalist Jamal Khashoggi
China may continue to engage more with Saudi Arabia if Washington imposes sanctions over the disappearance and presumed murder of Saudi journalist Jamal Khashoggi, but it cannot supplant US arms sales as President Donald Trump believes, analysts say.
US Secretary of State Mike Pompeo arrived in Saudi Arabia on Tuesday as Washington weighs actions against Riyadh over the fate of Khashoggi, a US resident and vocal critic of the Saudi regime who vanished two weeks ago. But Trump has been reluctant to support sanctions, citing the impact to a US$110 billion arms deal he helped broker last year.
"I don't like the concept of stopping an investment of US$110 billion into the United States because you know what they're going to do?" Trump told reporters last week. "They're going to take that money and spend it in Russia or China or someplace else."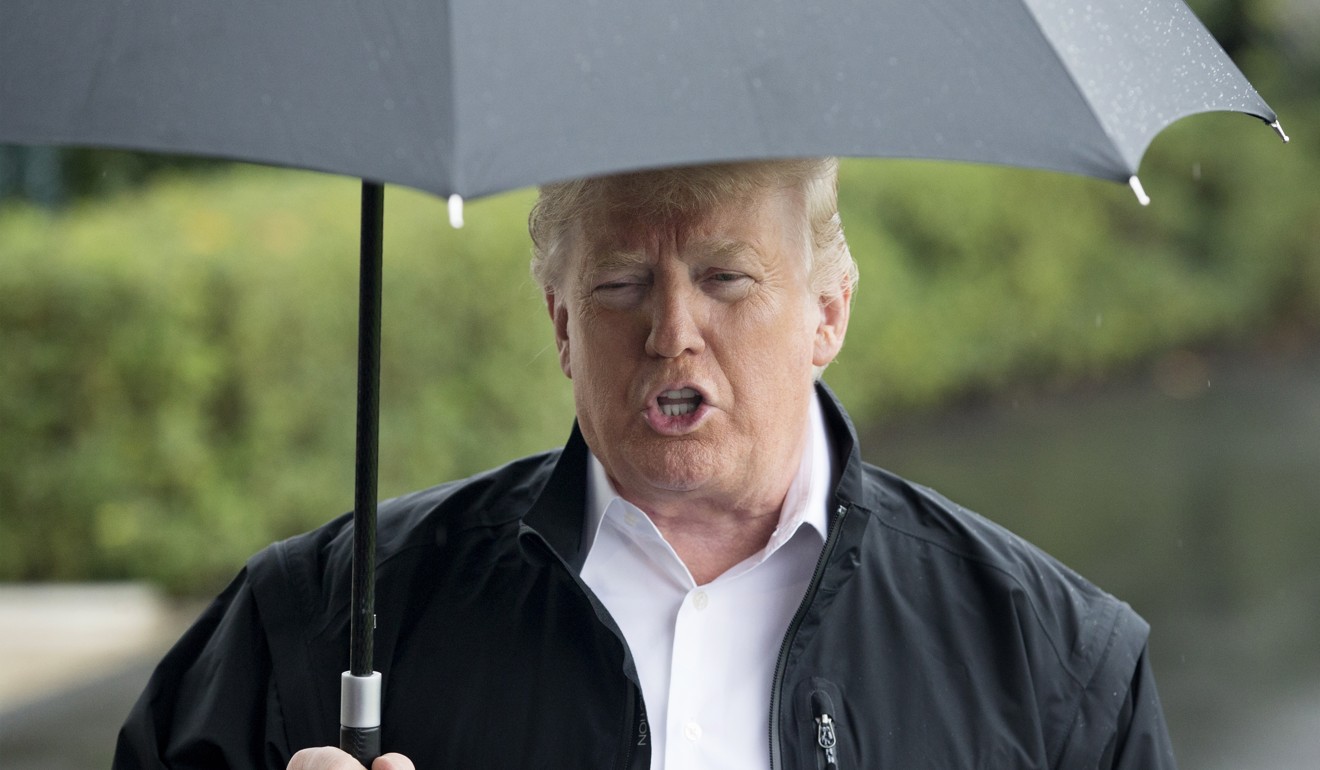 Saudi Arabia has long sought to diversify away from its reliance on the US and has increasingly stepped up its engagement with China, its largest trading partner with US$42.36 billion in bilateral trade in 2017. Last March, the two countries also signed US$65 billion worth of deals in areas ranging from energy to space technology.
The Arab nation could turn to countries such as China and Russia to help fulfil its military needs if US sanctions were imposed, a step that would "create an economic disaster that would rock the entire world", according to a widely cited opinion piece by the general manager of the Saudi-owned Al Arabiya news channel.
In the editorial, Turki Aldakhil said Saudi Arabia – the world's largest oil exporter – was considering more than 30 countermeasures to be taken against the US, including trading oil in yuan instead of the US dollar.
But in the military realm, China's arms exports to Saudi Arabia lag far behind those of the US and its European allies. Beijing exported only around US$20 million in arms last year compared to US$3.4 billion from Washington, according to data from the Stockholm International Peace Research Institute, a Swedish think tank.
Jonathan Fulton, assistant professor of political science at Zayed University in Abu Dhabi, said China had grown more serious in its regional arms relationships with Gulf states in recent years, with the potential to serve as a "wedge" as US-Saudi relations frayed. Along with Riyadh's previous indications that it was willing to consider funding in yuan, increased arms sales would be a "natural progression" of their relationship, he said.
"Part of the reason why [Saudi Arabia] is diversifying is there's been so many kinds of structural changes in the relationship with the US," Fulton said. "Another important part is just obviously the commercial relationship and economic relationship between these Gulf states and China, with these energy exports. We're seeing a lot more engagement both ways."
But as evidence piles up that Saudi Arabia ordered Khashoggi's assassination, which the government denies, the backlash is getting louder. A bipartisan group of US senators have pressured Trump to enact sanctions and key corporate sponsors have pulled out of the high-profile "Davos in the Desert" investment forum to be held in Riyadh this month.
"I would expect to see some kind of … Saudi-led way to ease the tensions between the US and Riyadh because I don't think they can afford to let the US relationship deteriorate," Fulton said.
Simone van Nieuwenhuizen, an Australia-based researcher of China-Middle East relations at the University of Technology Sydney, said China would be "extremely unlikely" to follow US sanctions if they were levelled against Saudi Arabia, but may not necessarily increase trade with the country either.
"I think China is likely to keep a low profile on this issue and see how it plays out before directly addressing it," she said. "While its technology is developing, China still lags behind the US in the sophistication and capability of its military equipment. It simply can't fill the gap."
Robert Mason, director of the Middle East Studies Centre at the American University in Cairo, said China would not want to get involved at this stage to avoid further tensions with the Trump administration.
"I'm sure China will be interested to expand relations if and when US-Saudi ties deteriorate. However, Saudi policy looks set to shift to admitting to the accidental killing of Jamal Khashoggi inside its consulate in Istanbul, and I'm sure they will try to de-escalate during Secretary Pompeo's visit," he said. "It is unlikely the US will change a decades-old policy favouring close economic and security ties with the Kingdom, including considerable counterterrorism cooperation and the containment of Iran, over this one incident."
Sun Degang, a Middle East expert at Shanghai International Studies University, said that if the US and Saudi Arabia were to part ways, it would be possible for China to develop deeper economies ties with the Arab nation, including using the yuan to trade oil.
"But from what we see now, US-Saudi tensions have remained at a diplomatic level and haven't deteriorated at a fundamental level," he said.