Israel
Get more with myNEWS
A personalised news feed of stories that matter to you
Learn more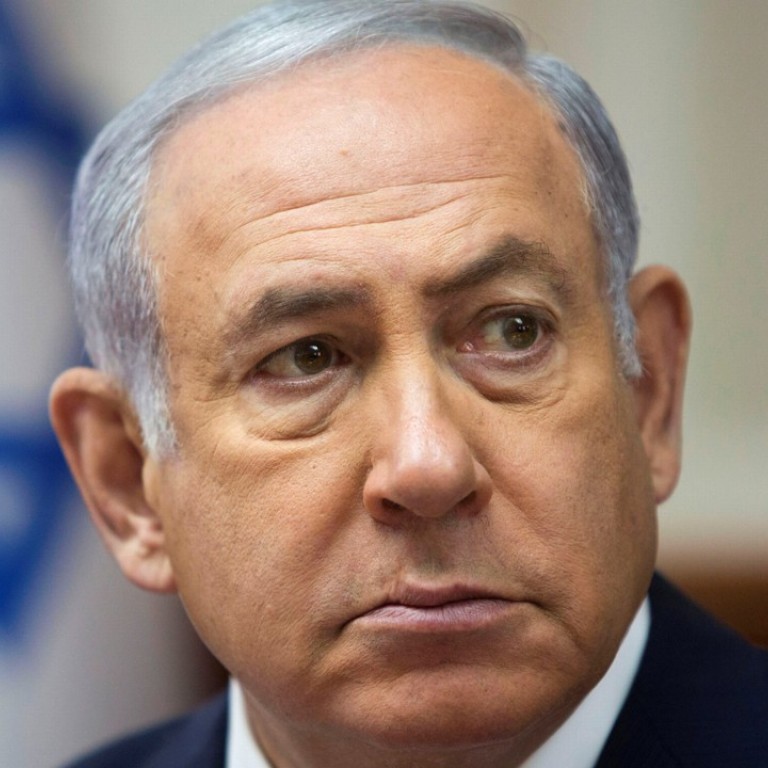 As China warms up to Israel, ties could cause security quandary for the long-time US ally
Vice-President Wang Qishan will lead a Chinese delegation to Israel to discuss expanding business and trade opportunities
The greater engagement could make it more likely that Israel will get caught up in the Beijing-Washington rivalry
China is preparing to enhance its technological cooperation with Israel as Vice-President Wang Qishan travels to the Middle East next week, but closer ties between the two nations could trigger a security dilemma for Israel amid the rivalry between China and the United States.
Wang, the highest-ranking Chinese official to visit Israel in nearly two decades, will lead a delegation to the fourth China-Israel Innovation Committee, which is hosted by Israeli Prime Minister Benjamin Netanyahu's office, during a three-day trip that begins on Monday.
The vice-president will go to Palestine, Egypt and the United Arab Emirates after Israel, the China's foreign ministry said.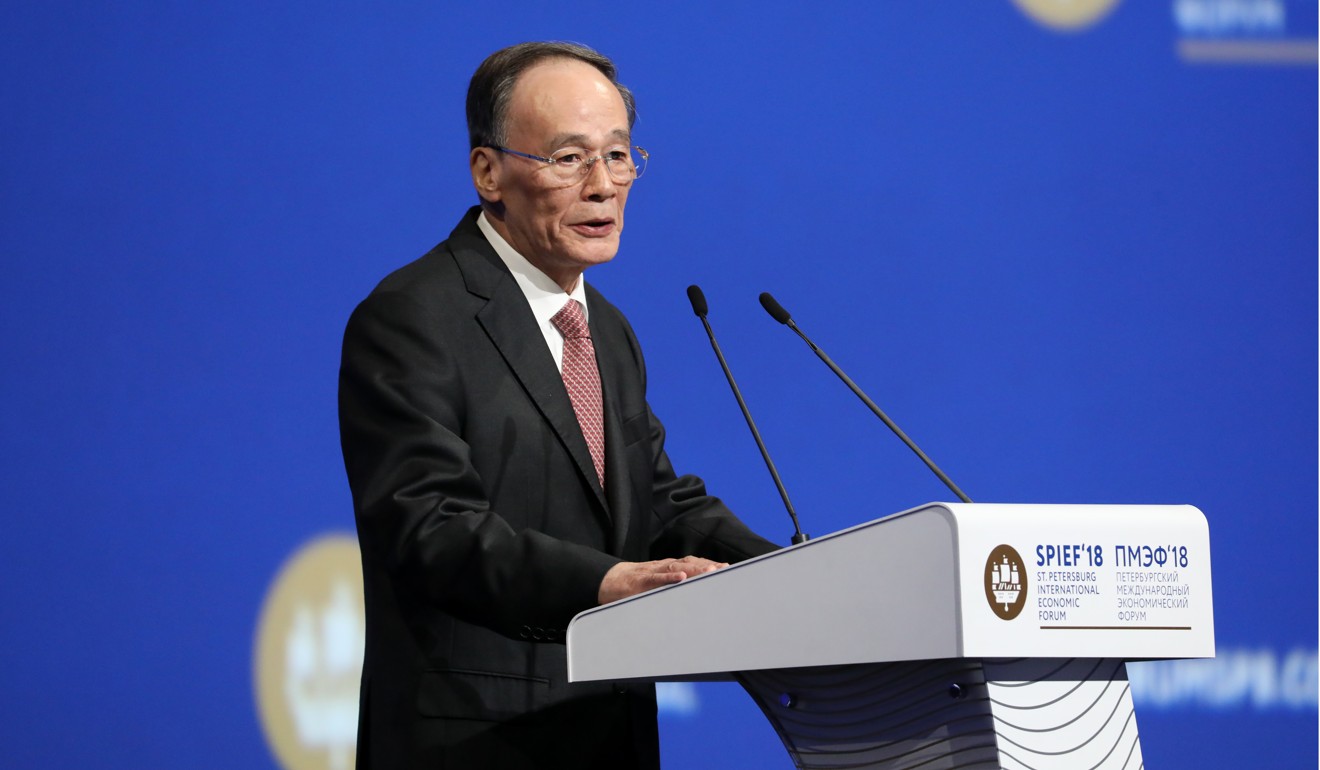 The Chinese delegation will feature a group of Chinese business leaders including Jack Ma, executive chairman of Asian e-commerce giant Alibaba Group, in discussions aimed at expanding business and trade opportunities, and cooperation between Jerusalem and Beijing. Alibaba owns the South China Morning Post.
The visit of Wang, known as a "firefighter" and Chinese President Xi Jinping's right-hand man, during which he will attend the opening of a new innovation centre, is a testimony to the warming relations between Israel and China amid bitter competition between the world's two largest economies.
However, as the Trump administration has adopted an "America first" policy, Israel is pushed to expand trade and economic relations with China under the "Belt and Road Initiative", a series of multibillion-dollar transport and power projects that Beijing is using to assert its influence in Asia and beyond.
Israel recorded a 62 per cent year-on-year increase in exports to China in the first eight months of 2018, and a 10 per cent rise in Chinese imports in the same period, according to its Central Bureau of Statistics.
But observers said the more engagement between China and Israel, the more likely Israel will become caught up in the rivalry between Beijing and Washington, because Israel's most important strategic asset is its long-time alliance with the United States.
The US is Israel's major ally and the country's source of billions of dollars in aid and reliable diplomatic support.
"It seems that relations between China and the US are on a potential path to increase rivalry between them, and Israel certainly does not want to be dragged into a position that contradicts the Chinese position only because it is a pro-American country," said Ehud Gonen, an expert on maritime policy and strategy at Israel's Haifa University.
The nations' warming trade relations have led some observers to urge the Israeli government to assess how much China can be involved in Israel's economy without compromising its security interests.
"In the world today, the boundaries between sovereign government activity and economic activity are blurred when governments are an economic player," Gonen said.
"Such government activities are not always purely economics, and there are additional elements of a national interests alongside the monetary gain."
Watch: UN demands end to Israeli settlements after US abstains
China has been building a commercial shipping facility in Haifa, Israel's busiest port, where Israeli submarines believed to possess nuclear capability are docked. Chinese port operations have triggered concerns in both Israel and the US, with critics saying the Chinese port operators may be able to monitor US ship movements.
"We need to have some sort of control of their national assets to protect their economies," said Oded Eran, a senior research fellow at the Institute for National Security Studies and a veteran Israeli diplomat. "The case of China is very significant because it has a huge economy and various financial means to conduct economic activities worldwide."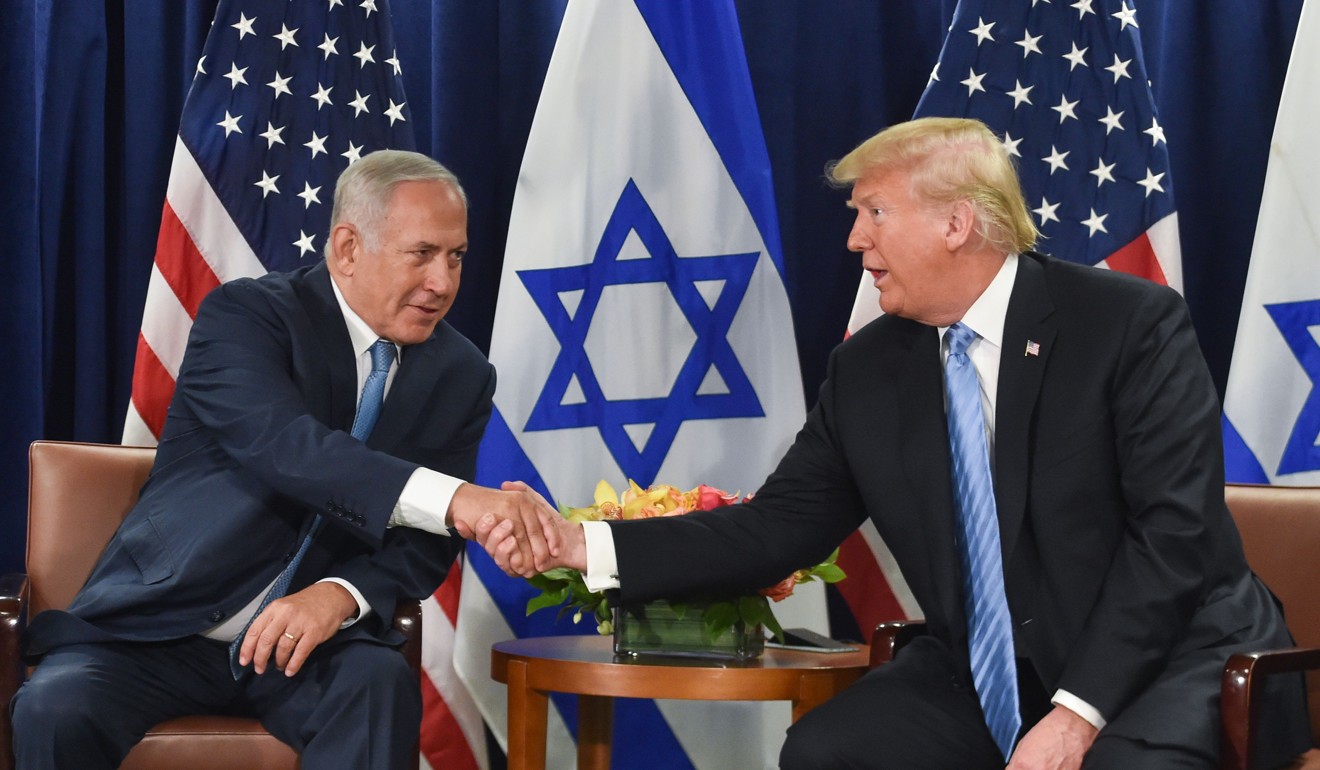 Other than security concerns, Israel hopes China can have a more balanced attitude towards the Israeli-Palestine conflict, as Beijing's traditional position in international bodies is generally pro-Arab, partly due to China's dependence on energy and oil imports.
In July 2014, China voted in favour of an investigation by the United Nations Human Rights Council into war crimes committed by Israel during the Israel-Gaza conflict that year. And Beijing refused to allow its labourers to work in the West Bank, citing its opposition to Israeli settlement construction there.
Though obstacles abound, Matan Vilnai, a former Israeli ambassador to China, said Israel and China could learn and support each other in the international community.
"China for Israel is very important, and China is an example for us," he said, adding that there were several fields in which the countries were expected to cooperate.
"Innovation is a major area of cooperation between the two nations, and Israel expects developing economic relations with China, mostly in R&D and the hi-tech industry," he said.
This article appeared in the South China Morning Post print edition as: Closer ties with China poses dilemma for Israel