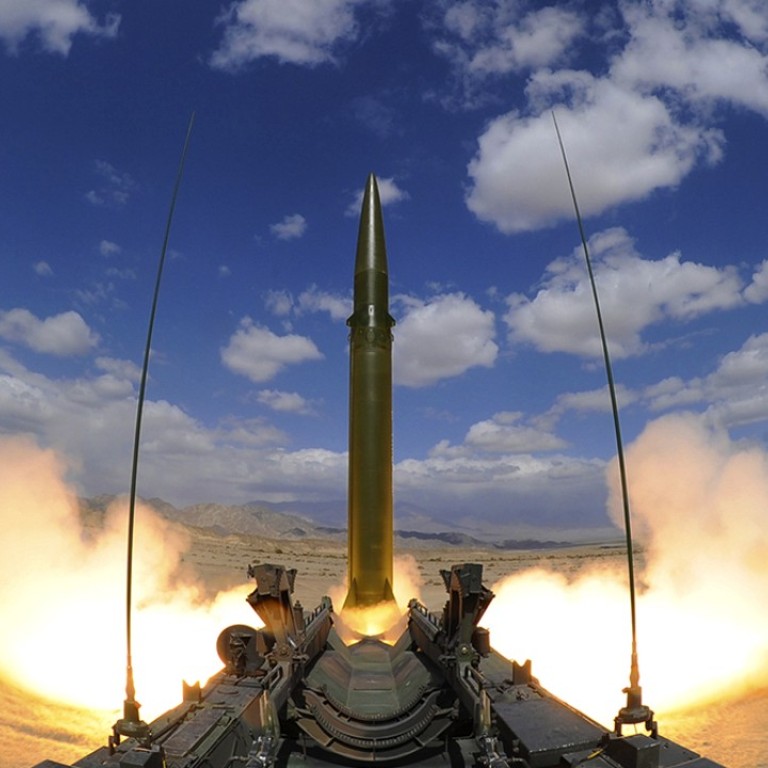 Donald Trump 'targets' China by pulling out of missile deal with Russia
Exit from Intermediate-Range Nuclear Forces Treaty will give US freedom to deploy land-based missiles wherever it chooses
Move likely to spur missile development programmes in China and Russia, experts say
President Donald Trump's decision to pull out of a nuclear weapons treaty with Russia might appear to be an attack on the United States' former cold war adversary, but experts suggest that China is the more likely target.
Fu Mengzi, deputy director of the China Institute of Contemporary International Relations in Beijing, said that Trump's plan to tear up the Intermediate-Range Nuclear Forces Treaty (INF) was a sign that Washington was gearing up for a long-term strategic battle with Beijing.
"After leaving the INF, the US is expected to push ahead with a new round of military development and deployment," he said.
Aside from the uncertainty caused by a bitter trade war, military tensions between China and the US have been steadily growing, especially in the South China Sea. Beijing claims almost all of the disputed waterway and has transformed several natural and man-made reefs and islands there into military outposts.
The US meanwhile has increasingly asserted its right to conduct freedom of navigation operations in the sea in a clear challenge to China's strategic ambitions.
China's foreign ministry on Sunday did not reply to a request for comment on the US decision to leave the INF.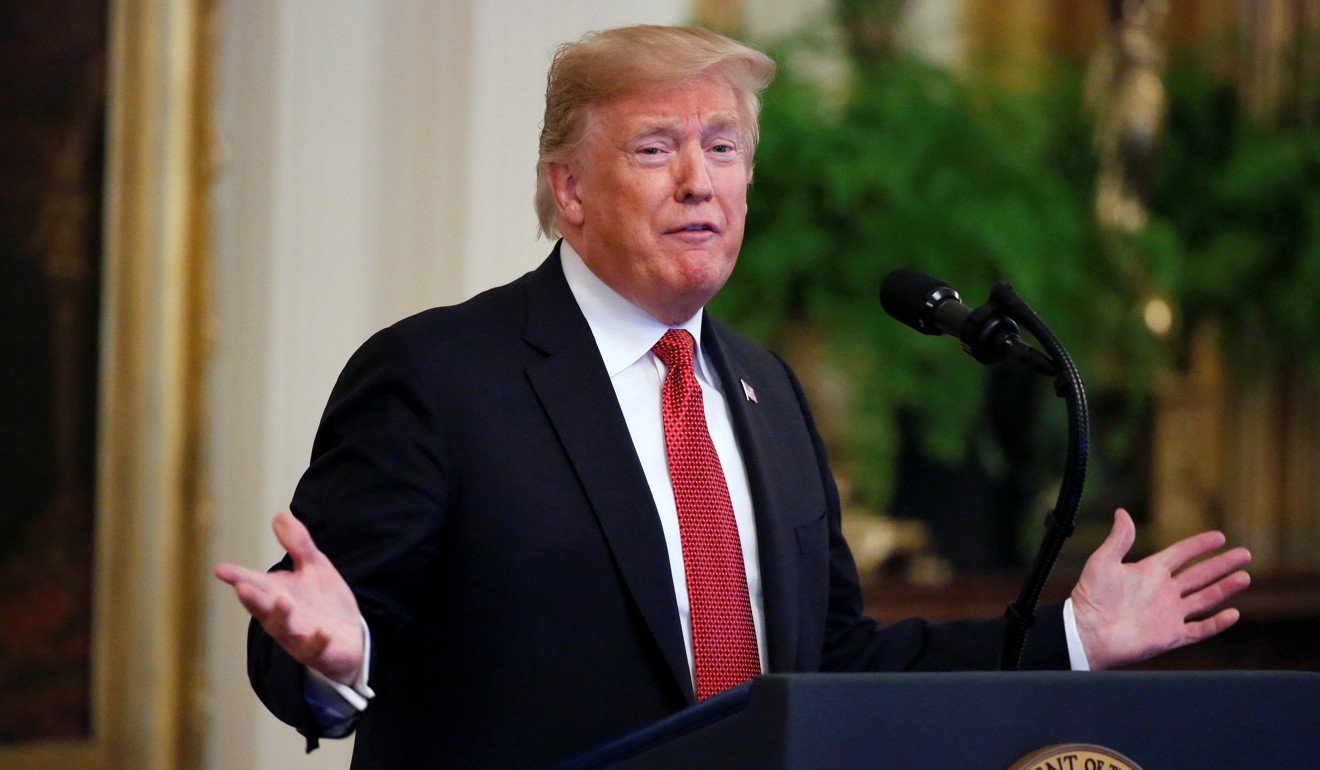 Trump said on Saturday that he intended to leave the INF as Russia had not honoured the agreement, which was signed in 1986 by then US president Ronald Reagan and Soviet leader Mikhail Gorbachev.
The treaty eliminated all ground-based nuclear and conventional missiles, and their launchers, with short (500-1,000km) and intermediate (1,000-5,500km) range.
China was not a signatory to the INF, however, and has been able to develop its ballistic missiles without restriction. Its DF and HN series missiles have a range of up to 15,000km, which puts the entire United States within their reach.
Collin Koh, a research fellow at the S. Rajaratnam School of International Studies at Nanyang Technological University in Singapore, said Trump's decision would likely serve as a catalyst for both Russia and China to accelerate their weapons development programmes.
"China is likely to respond to the US withdrawal by using it as justification for its own military build-up," he said.
While Washington's decision to pull out of the INF might have been unexpected, the treaty has been showing signs of fatigue for about a decade.
In 2008, US officials claimed Russia had restarted its cruise missile testing and in 2014 the US State Department said in its annual report on international compliance with arms control agreements that Moscow had violated the INF by producing or flight testing a ground-launched cruise missile with a range capability of 500km to 5,500km. Russia denied it had violated the terms of the agreement.
Liu Weidong, a US affairs expert with the Chinese Academy of Social Sciences, said that Trump's move would give the US military more freedom in terms of the development and deployment of conventional and nuclear weapons.
"In the broader sense, that jeopardises not just Russia's or China's safety, but the whole world's," he said.
A report published by The New York Times on Saturday said that if the US did leave the treaty, it was likely to deploy a version of the Tomahawk cruise missile that has been redesigned so it can be launched from land. Ships and submarines already carry Tomahawks armed with conventional warheads, but experts have said a nuclear warhead could also be adapted to fit them.
Beatrice Fihn, executive director of the International Campaign to Abolish Nuclear Weapons, which was awarded the 2017 Nobel Peace Prize, said Trump had shown himself to be a "demolition man with no ability to build real security".
"By blowing up nuclear treaties he is taking the US down a trillion-dollar road to a new nuclear arms race," she said.
This article appeared in the South China Morning Post print edition as: Trump 'eyes China' in withdrawal from missile treaty