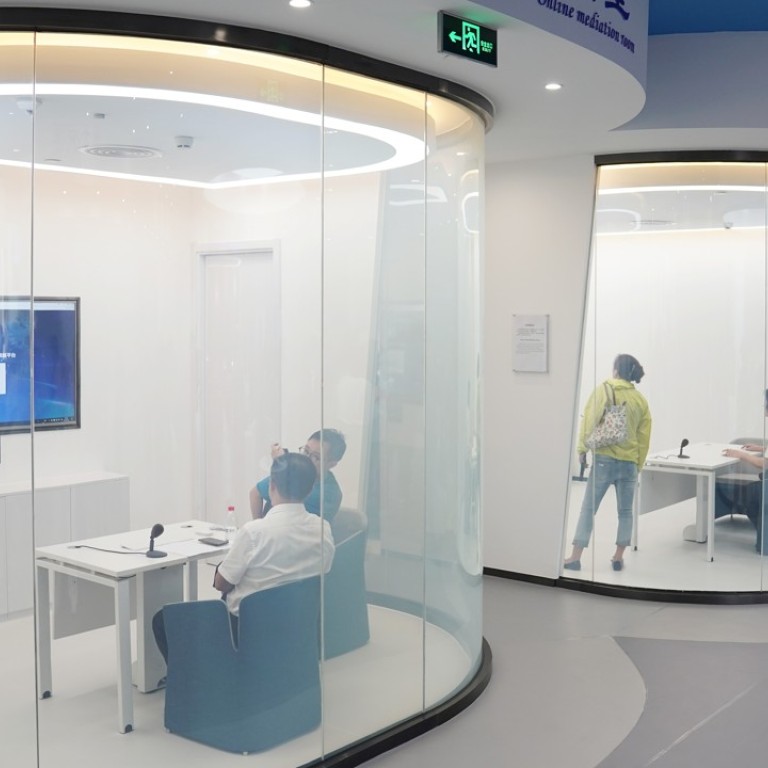 China tags top court to tackle intellectual property rights as US trade war rages
Applicants will be able to appeal to the Supreme People's Court on range of issues, from software copyright to monopolies
Move comes as technology continues to be a major source of tension in China's trade war with the US
China plans to set up a top-level court to hear appeals in intellectual property rights (IPR) cases, in its latest attempt to address a key source of friction in the country's trade war with the United States.
The new judicial body would come under the Supreme People's Court (SPC) and oversee appeals that involved "highly technical expertise", particularly patents on inventions and innovations, state-run Xinhua quoted SPC president Zhou Qiang as saying.
Zhou said applicants would have a set time to appeal to the court to reverse or modify administrative or civil court decisions on new patents, integrated circuit layout design, technical know-how, computer software copyright and monopolies.
Intellectual property rights are a key issue in China's increasingly rancorous trade war with the US.
US President Donald Trump has repeatedly lashed out at China's lax IPR protection laws, forced technology transfer and alleged IP theft, saying they cost the United States as much as US$600 billion per year.
But Beijing rejects the claim, saying China's IP royalties to the US rose from US$3.46 billion in 2011 to US$7.2 billion last year.
In 2014, China set up courts in Beijing, Shanghai and Guangzhou to handle its growing number of IP disputes and go some way to countering its reputation for piracy and counterfeits of a long list of brands, from shoemaker New Balance to smart gadget designer Apple.
Zhou said that in addition to the new IPR court, Beijing was now looking to establish a national appeals system for IP disputes that would "encourage and protect technological innovation … and provide an international and easy business environment for Chinese and foreign companies to strengthen protection of intellectual property rights".
Yang Xuri, head of the Beijing Power-nation IP Institute, an independent think tank, said the court and the national appeals system could help set standards for local courts when dealing with complex IP disputes, particularly those involving sophisticated technology.
"China has accumulated a number of valuable decisions in IPR disputes over the past few years and local judges could have access to those decisions under a national system," Yang said.
There have also been concerns in China that Chinese companies could be subject to more IPR-related investigations in overseas markets.
Authorities in two manufacturing heartlands – Wenzhou in Zhejiang province and Foshan in Guangdong province – have distributed handbooks to local companies to help them deal with IPR-related disputes in foreign markets.
"In recent years Chinese companies in overseas market have faced an increasing number of IPR disputes, especially in the countries with strict IPR regulations, like the US," the official Wenzhou Daily said.
The report said the advice from the Wenzhou authorities would help "companies better adapt to the complex international trade environment, to break down IPR barriers set up in developed countries like Europe, the US and Japan".
This article appeared in the South China Morning Post print edition as: Beijing to set up top court for intellectual property cases as face-off persists