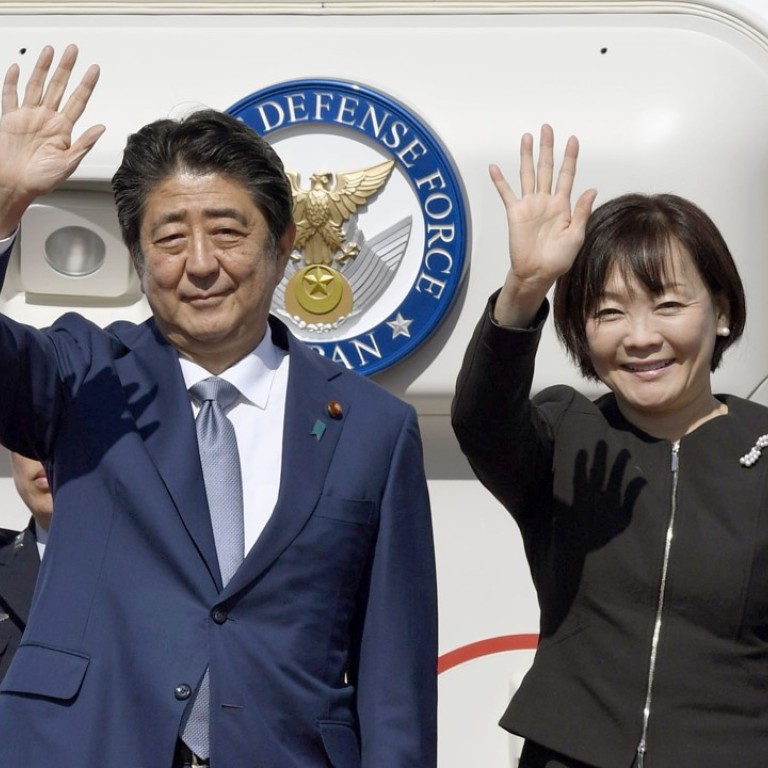 The fine line Japan must walk between frenemy China and Donald Trump's 'America first' agenda
Beijing and Tokyo are moving closer, pushed and pulled by the US trade war and Washington's waning interest in Asia
But there's no certainty over the best way to navigate between a long-term rival and a traditional ally
Ties may be warming between Beijing and Tokyo but rapprochement is dividing Japan, with some questioning if it is worth risking upsetting one of the island nation's key allies: the United States.
The easing in tensions between the two Asian rivals was apparent on Thursday when Japanese leader Shinzo Abe landed in Beijing, the first trip to China by a Japanese prime minister in seven years.
On Friday, Abe will meet Chinese Premier Li Keqiang, take part in a forum on infrastructure projects and visit Peking University, before having a meeting and attending a dinner with President Xi Jinping.
One Japanese official familiar with China-Japan relations said there were risks but the trip was necessary.
"We need to keep a balance. The US may get suspicious of Japan getting too close to China," the official said.
The official also questioned whether China's push to improve ties with Japan was more than short term.
"Now China needs a friend when it is having a trade war with the US. But what would happen when its relations with the US improve?"
Rapprochement
Ties between China and Japan have long been plagued by wartime grievances and competing sovereignty claims over the East China Sea.
They nosedived in 2012 when Japan nationalised part of the Senkaku Islands, also known as the Diaoyus, a chain of islets in the East China Sea claimed by both countries.
Relations deteriorated further in 2013 when Abe visited the controversial Yasukuni Shrine, which commemorates 2.5 million Japanese war dead, including 14 class A war criminals from the second world war, prompting Chinese officials to describe the prime minister as an "unwelcome person".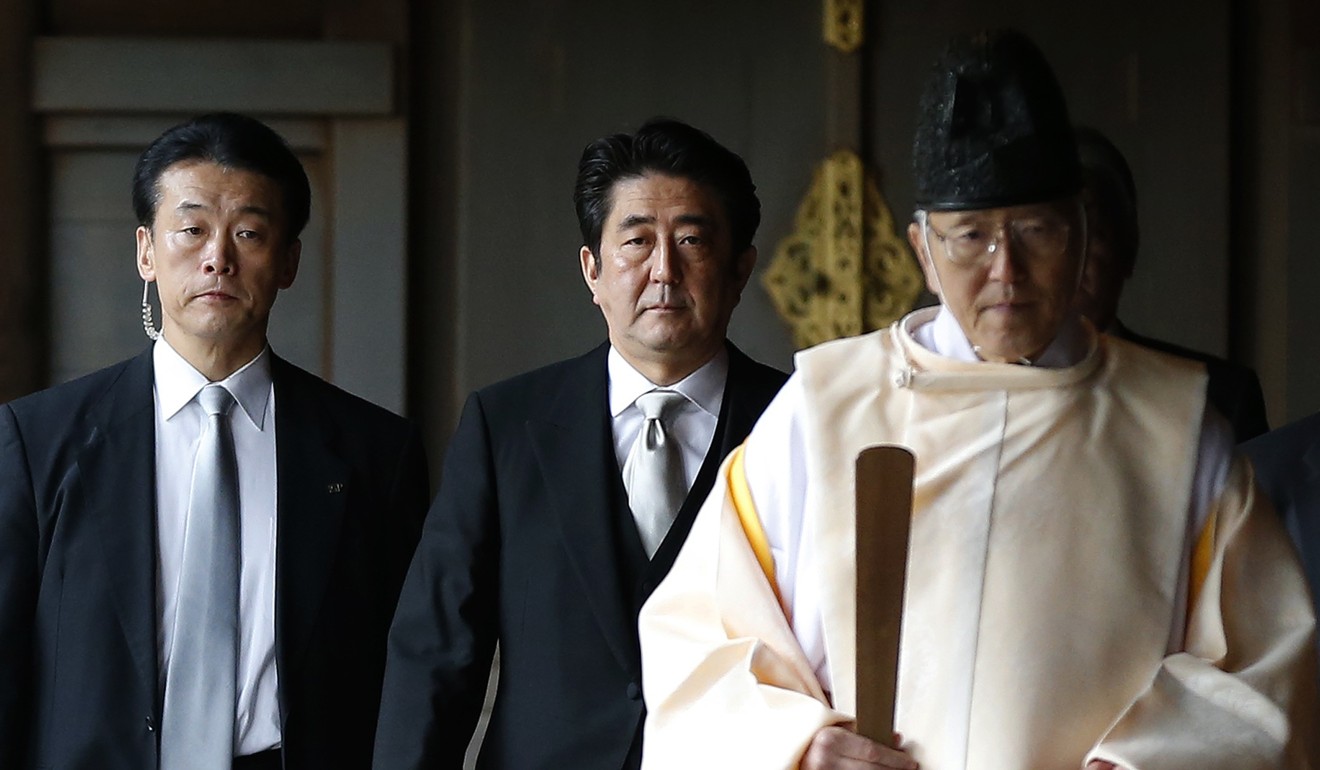 But with Donald Trump in the White House, the two countries have made concerted efforts to repair ties in recent months. Trump's "America first" drive has raised fears among Washington's Asian allies, including Tokyo, that the superpower might not maintain its strong presence in the region.
Trump's trade war has also pushed China to consolidate ties with its neighbour to head off US attempts to isolate Beijing.
Kotaro Tamura, an Asia fellow at the Milken Institute and a former senator and parliamentary secretary in charge of economic and fiscal policy at Japan's Cabinet Office, said Tokyo had good strategic and economic cause to foster ties with Beijing now.
"Japan should hedge, at least economically, [to improve relations with] China, taking advantage of the current situation," he said. "For a shrinking and ageing Japan, it is not realistic to fight China.
"We need to protect ourselves, but at the same time we need to shake hands with other countries, including China."
China, already Japan's biggest trading partner with a total trade volume of US$300 billion last year, is a growing market for Japan, and officials in Tokyo are growing increasingly worried that this could be under threat with the US trade war.
"Of course we are very worried about the current situation between China and the US," a second Japanese official said. "Especially nowadays supply chains are very complex and also Japanese products and Japanese manufacturers are intertwined in them."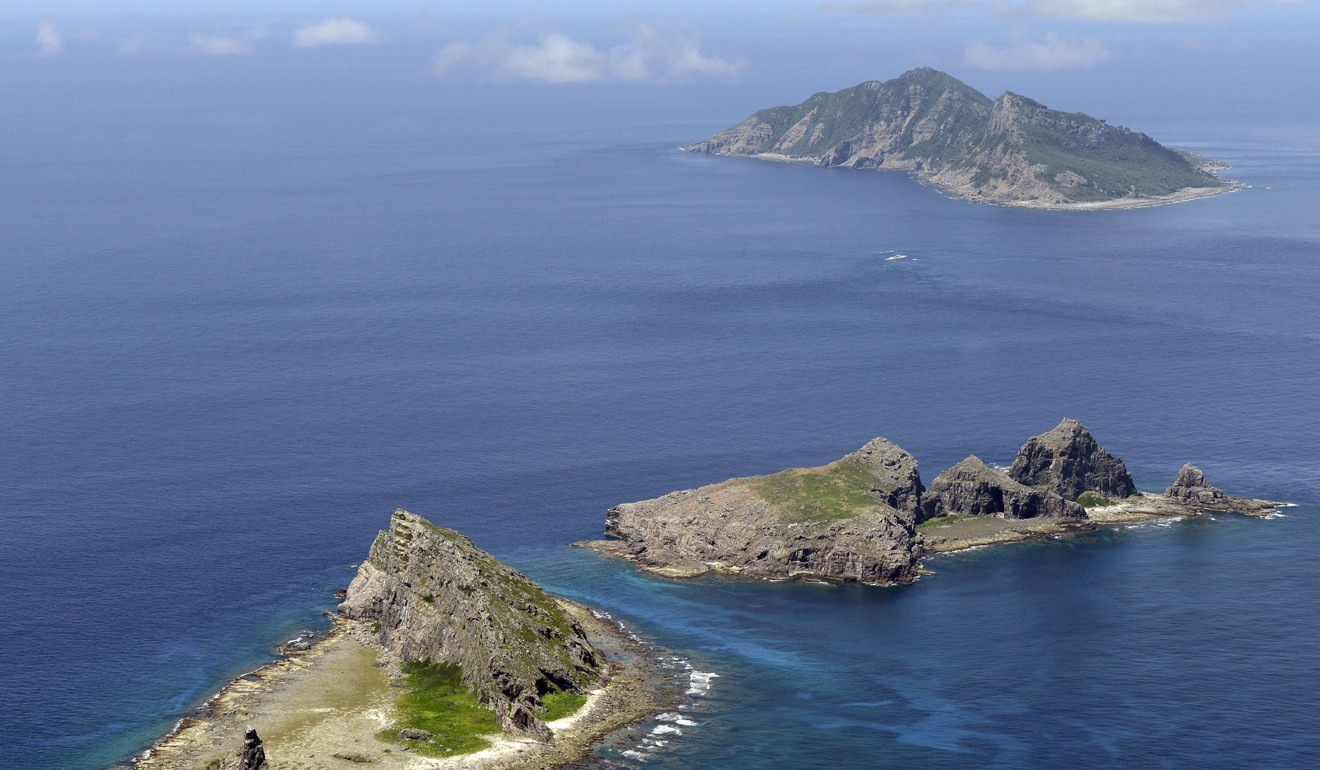 Japan's other big economic concern is its direct trading relationship with the United States. Japan has the third-biggest trade surplus with the US after China and Mexico and Trump has singled out imported vehicles – of which Japan is a major supplier – as a threat to national security.
"The US is still the most important ally for Japan, especially securitywise. [But] betting on one country is risky," Tamura said.
"But besides that, regardless of who the president is, the presence of the US in Asia will recede. So Japan needs to be prepared for that situation. At least Prime Minister Abe knows that."
Key agenda for Abe
In the months leading up to Abe's trip, Chinese officials sought to enlist Japan in its free-trade cause, calling on Tokyo to work with Beijing against protectionism.
Officials from the two nations also said they would cooperate on infrastructure projects in third countries under Xi's signature "Belt and Road Initiative", a plan to link economies into a China-centred trading network.
A forum on the initiative to be attended by more than 1,000 business leaders and government officials from the two nations will be held on Friday to discuss policy frameworks and areas where they can work together.
Japan, which has long rivalled China with its own global infrastructure push, has so far avoided direct reference to the initiative, preferring to frame any involvement as "cooperation on third countries".
Dai Hakozaki, director of the Japan External Trade Organisation's China and North Asia division, said Japan's participation would help China improve its belt and road projects, which have come under international scrutiny for their quality and sustainability.
"We emphasise the importance of international principles such as openness, transparency, economic feasibility, and finance health," a Japanese official involved in preparations for Abe's visit said.
The official said the defence ministries of both countries were also drafting an agreement covering cooperation on search-and-rescue operations at sea.
The Japanese side has also been pushing to resume negotiations on joint development of natural gas and oil in the disputed East China Sea, which have been suspended since 2010.
The right approach?
According to Chinese officials, Beijing is well aware of the potential declining US leadership in the region, seeing it as a chance to draw neighbouring countries closer to its orbit.
"I think Japan may have realised that following the US lead isn't always in their best interest," a Chinese official said.
The point was driven home when the threat of harsh US tariffs forced Tokyo to agree to enter bilateral trade talks with Washington.
It could be compounded if the US follows through with a proposal to restrict Japan from forming a trade deal with a non-market economy – meaning China.
Tamura, from the Milken Institute, said Japan needed to walk a fine line in its rapprochement with China.
"As we strengthen cooperation with China, the US is posing a loyalty test to its allies, including Japan. Sometimes they ask 'which side are you on?' So Japan needs to be very careful."