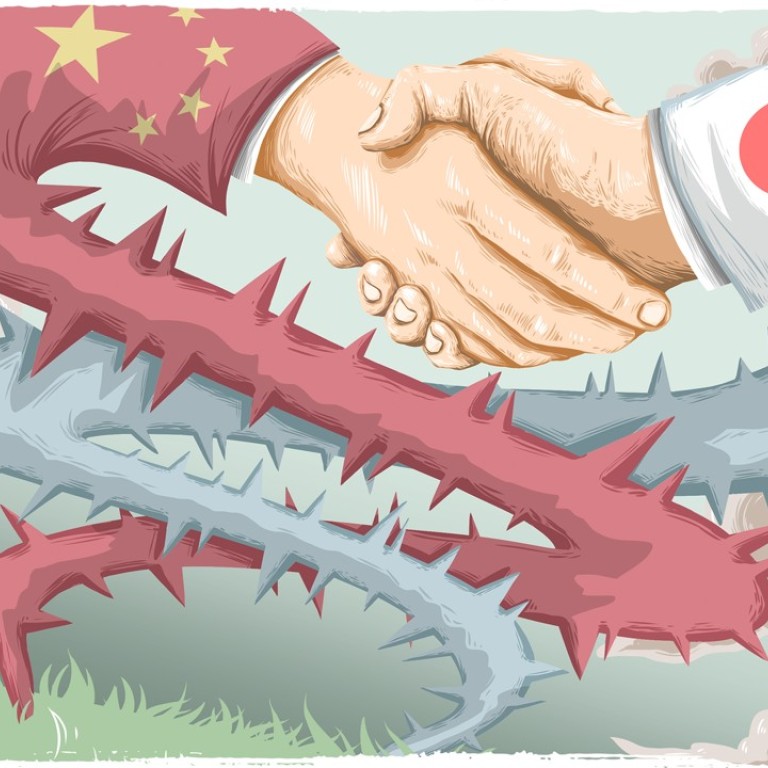 China-Japan ties at 'historic turning point' after Shinzo Abe's visit, but can the goodwill hold?
Japanese prime minister's trip aimed to reset relations amid a history of bitter grievances, disputes and rivalry
Sides agreed to set aside political differences, boost economic ties and promote free trade
Japanese Prime Minister Shinzo Abe's latest China visit marked a major effort to reset the tumultuous relations between the two Asian giants amid a backdrop of historical grievances, territorial disputes in the East China Sea and geopolitical rivalry in the wake of Beijing's rapid ascendancy in the region.
In the first official visit by a Japanese leader since 2011, Abe, who wrapped up his three-day trip to Beijing on Saturday, appeared to have achieved his goal of putting ties back on track after a seven-year nadir.
Climaxing Beijing and Tokyo's efforts over the past year to repair their troubled ties, both sides agreed to set aside their political differences and vowed to boost economic ties and promote free trade amid growing global uncertainty and protectionism.
Amid trade tensions with Washington, the two sides signed over 500 business deals with a total value of more than US$2.6 billion, ranging from infrastructure, energy and car projects to a US$30 billion currency swap pact.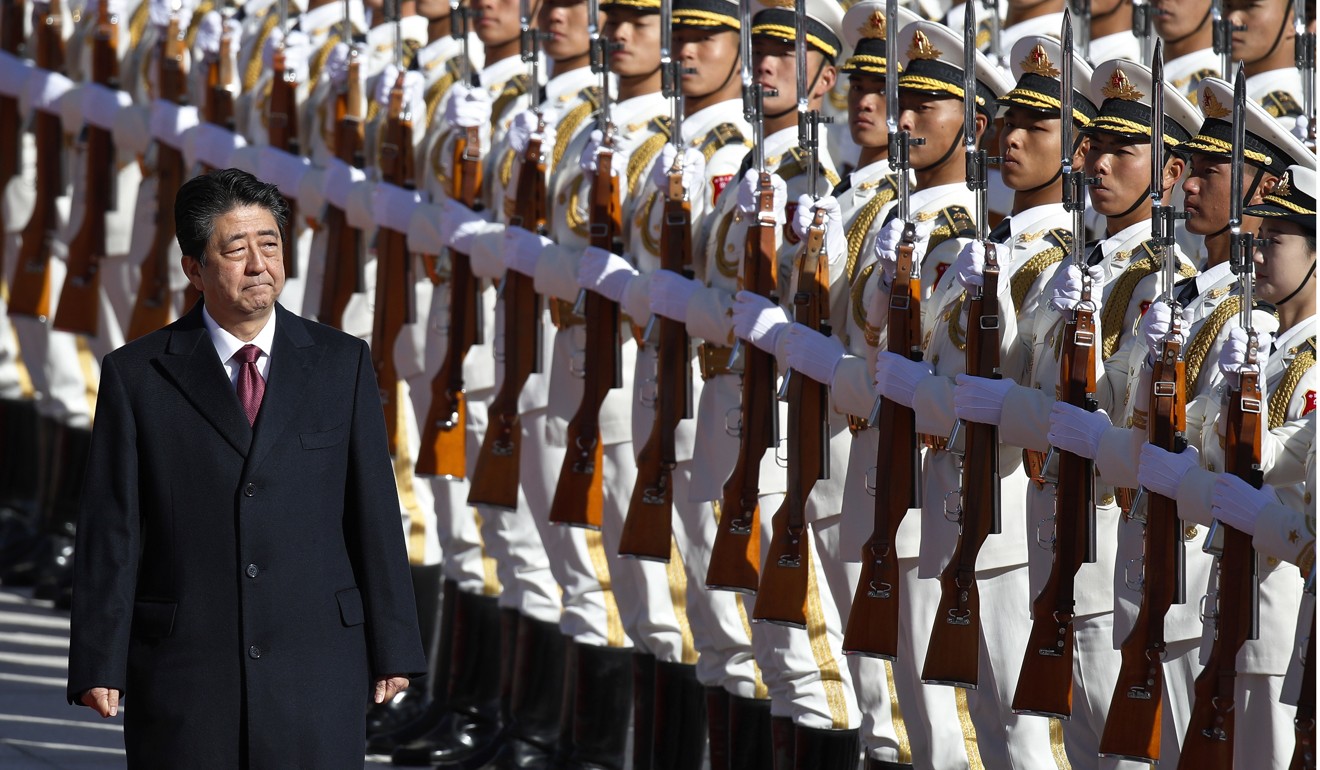 They also agreed not to aim threats or direct aggression at each other and resolved to increase high-level diplomatic and military exchanges through constructive dialogue amid speculation about a planned visit to Japan next year by President Xi Jinping.
Abe said the trip underscored a "historic turning point" in bilateral relations that had hit rock bottom.
"Switching from competition to collaboration, bilateral relations have entered a new phase," he told reporters after "frank" talks with Premier Li Keqiang on Friday. "Japan and China are neighbours and partners and we have to avoid becoming threats to each other," he said.
The visit came in the midst of rapid changes in the global order as a shift in power dynamics – years in the making – plays out among a rising China and the existing giants in world affairs, including the US and Japan, which China overtook as the world's second-largest economy in 2010.
More importantly, the trip coincided with the spiralling tariff war between Beijing and Washington, and a looming clash over national interests that went far beyond trade frictions under US President Donald Trump's "America first" strategy.
As a result, Abe, who was labelled an "unwelcome person" by Chinese officials five years ago, was treated with unusual hospitality, encouraged to take part in lengthy talks and feted with lavish banquets with both Xi and Li.
Top Chinese leaders were unusually straightforward in their descriptions of the sensitive timing of Abe's visit.
In a meeting with Abe on Friday, Xi said both countries should move ties in a "new historic direction" while "instability and uncertainties are growing" across the globe.
Xi urged Abe to work with China, noting that both countries "have been sharing wider and more pluralist common interests and common concerns" – a veiled reference to an era of trying times and relations with Trump's White House.
Although neither side unveiled further details, it is widely believed that Abe extended an invitation personally to Xi to visit Japan when the Chinese leader attends the Group of 20 summit of developed and emerging economies in Osaka in June.
If accepted, it would be the first visit by a Chinese leader to Japan since Xi's immediate predecessor Hu Jintao's 2008 trip.
Although Xi and Abe have met on at least eight occasions at multilateral events, Abe's visit last week was the first in the form of an official visit by either side since both men took office in 2012.
Pundits believe that although hardly any breakthroughs were reached on contentious bilateral issues, Abe's Beijing trip was still of symbolic significance for both China-Japan ties and international politics in the Trump era.
Sino-Japanese relations, like Beijing's love-hate relationship with Washington, have their intrinsic problems, according to Yun Sun, East Asia Programme senior associate at the Washington-based Stimson Centre. The list includes the countries' wartime history, territorial disputes in the East China Sea, deep-rooted distrust and hostility, regional competition and the US-Japan military alliance.
"The political achievement of the trip lies in its symbolic significance," Sun said. "After seven years of nadir, Sino-Japanese relations are finally improving. And that by itself is an achievement for both leaders."
Although "there are conditions and needs for both Japan and China to improve their relations now", they "by no means remove the points of friction between the two, and those frictions will come up again in the future", Sun said. "So I don't consider it a permanent turning point, but the beginning of another turn, this time a positive one."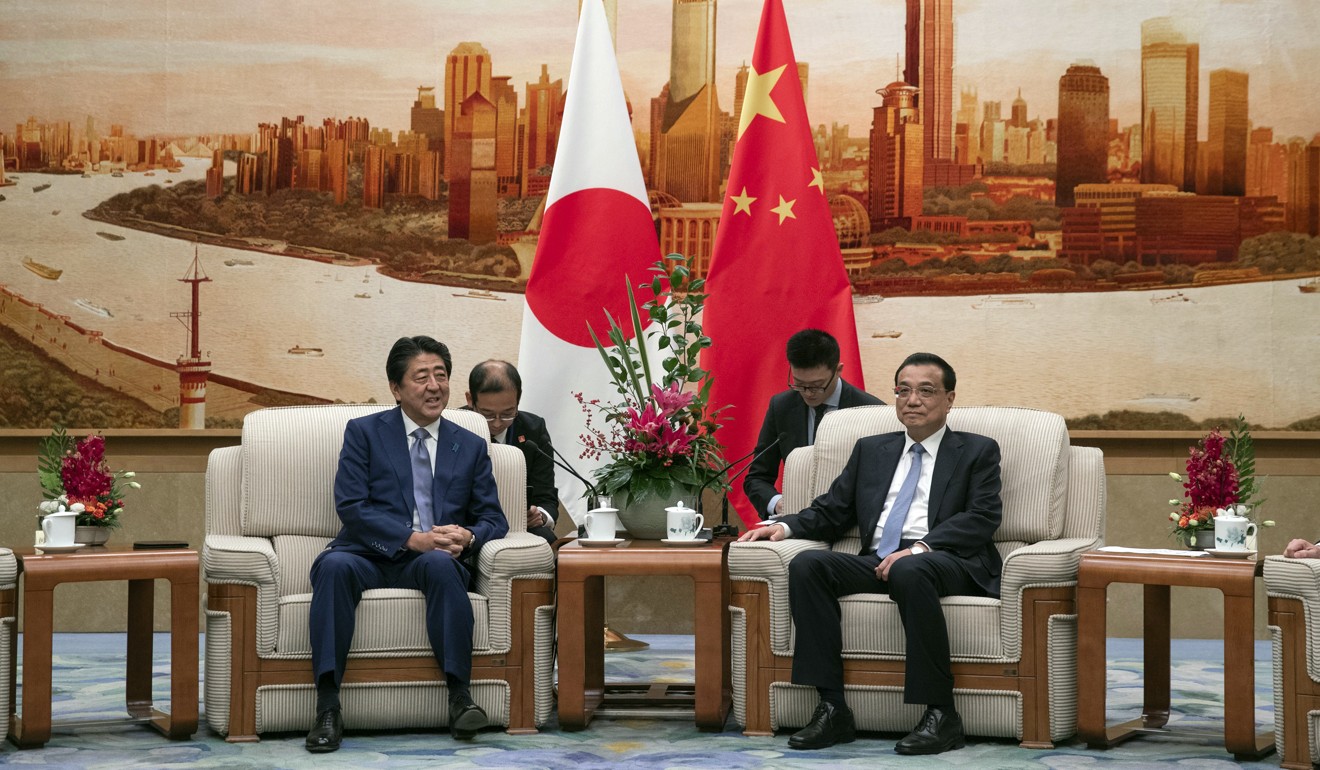 A look at the recent history of Sino-Japanese relations largely shows a cyclical pattern since the 1980s, when efforts to improve ties often screeched to a halt over spats related to the countries' wartime past and simmering nationalist sentiments.
Abe himself is no stranger to the relationship's ups and downs over the past decade or so.
His trip to China in October 2006 as a newly elected prime minister, just months after a massive anti-Japanese demonstration was held across China in the spring of 2005, was hailed at the time by China's leaders as "a turning point" in the two nations' strained relations.
The demonstration was sparked by former Japanese prime minister Junichiro Koizumi's persistent visits to the Yasukuni Shrine, where convicted war criminals were honoured, creating friction with Japan's East Asian neighbours.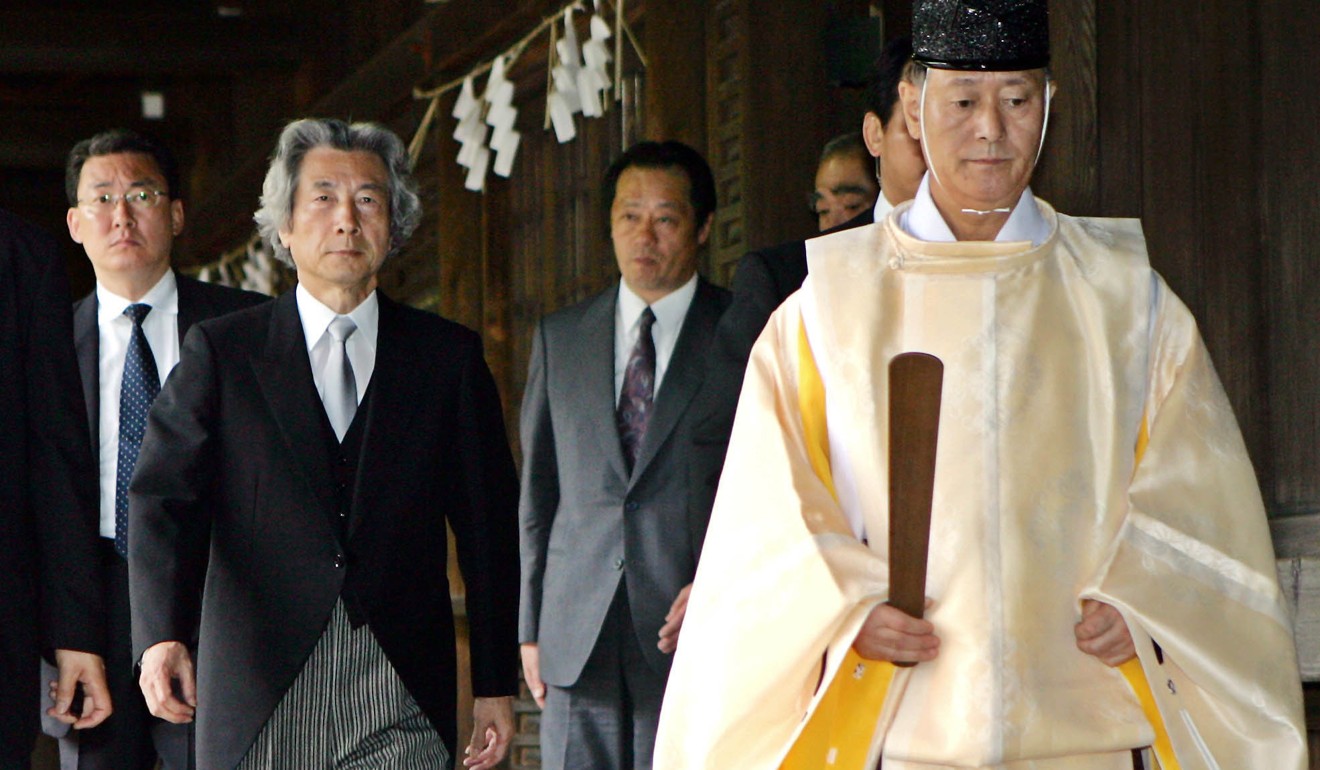 However, Abe's success in ushering in the rapprochement with China was short-lived.
Japan's relations with its biggest trading partner were hit again by another round of larger, violent anti-Japanese protests in 2012 over disputes over the Senkaku Islands in the East China Sea, a group of uninhabited islets known as Diaoyu in China.
The bloody demonstrations, which lasted over 50 days and saw angry Chinese protesters boycott Japanese products, stemmed from a decision by the then-prime minister, Yoshihiko Noda, to bring the islets under state control in September 2012.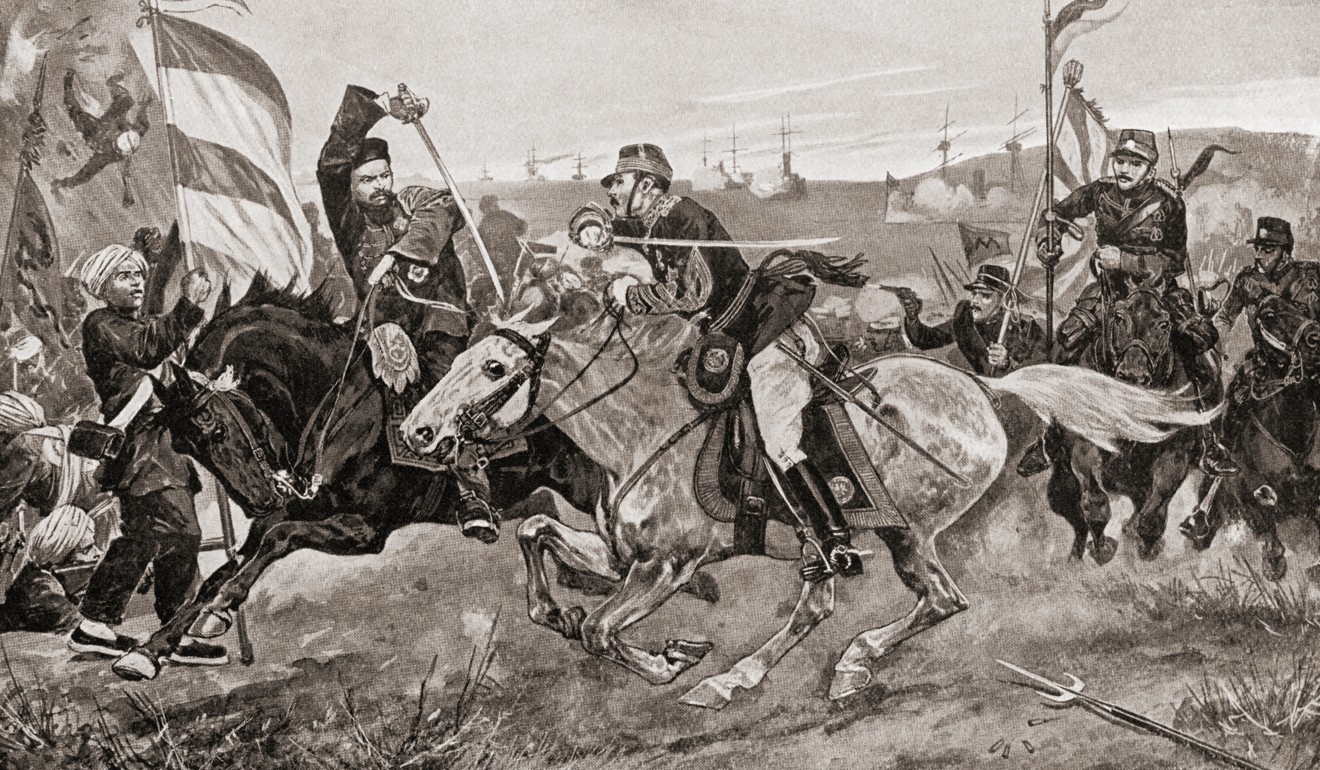 Monika Chansoria, a foreign policy expert and senior fellow at the Japan Institute of International Affairs in Tokyo, said it would be premature to expect a softening in tensions and long-standing disputes in the Sino-Japanese relationship as a result of Abe's latest visit.
"The stark divergences in strategic outlook and approaches, domestic politics and pressures, regional ambitions and strategies, all remain likely to continue playing an instrumental role in defining the future of Sino-Japanese ties within East Asia and beyond," she said.
"For Japan, seeking normalisation of ties with China remains a perennially tricky subject."
Chansoria said that incidents such as a Chinese submarine entering the waters around the Senkaku Islands in January and Beijing's outsize military spending in the region would continue to be the strategic pivot on which the bilateral relationships would hinge.
Abe's visit came as China was becoming increasingly worried about being isolated internationally as a result of the trade war with the US, she said.
"A direct offshoot of the Chinese fear is the hope and desire to boost Japanese investments, especially when economic growth is slowing in China," she said.
"As for Japan, by pulling the plug on offering development aid to China which began in 1979, the Abe administration is looking towards building a new economic relationship with China, based more on an equal footing and not one that provides lopsided benefits to China alone."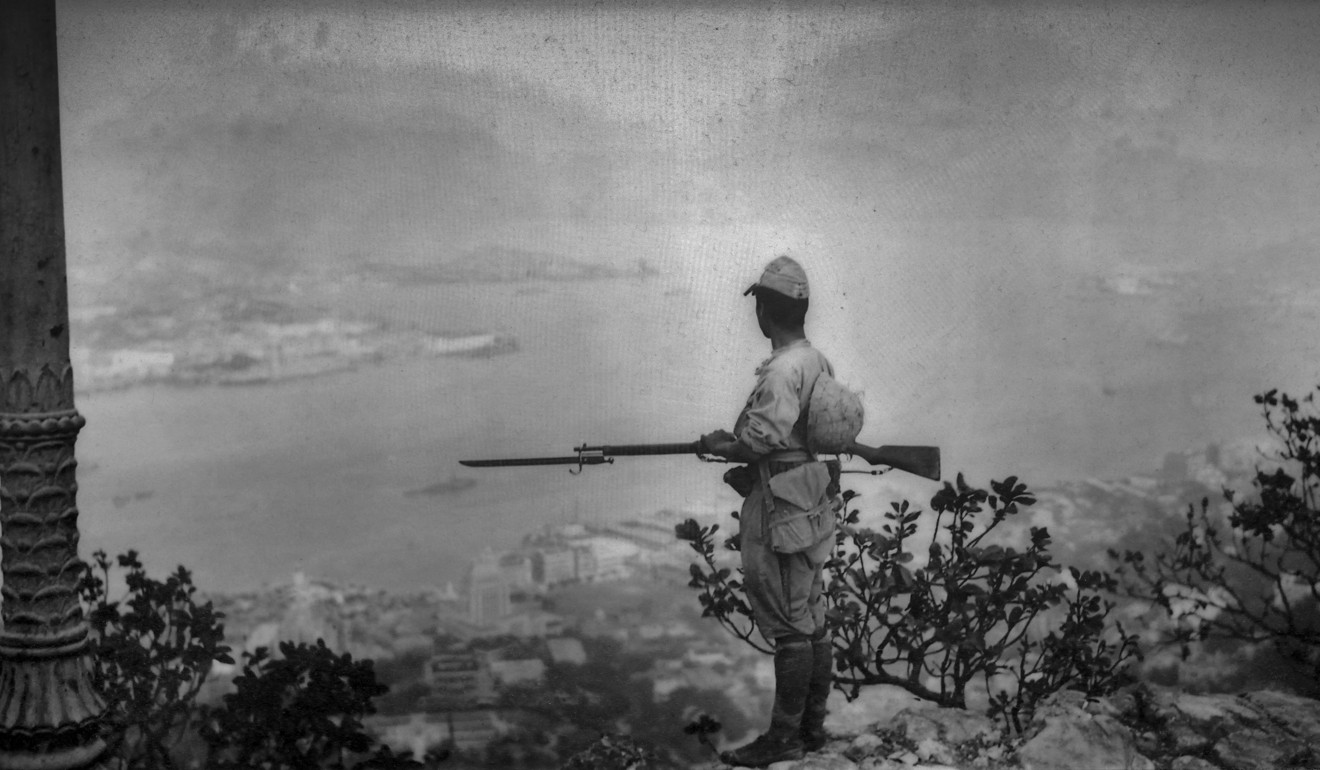 Lee Myon-woo, a Japan expert and vice-president of the Sejong Institute in Seoul, said the Xi-Abe summit was unlikely to solve the structural problems in the countries' relationship.
"While there would be some improvements of bilateral relations after the summit, Japan is still likely to continue [with] its China containment strategy to limit growing Chinese influence over the Asia-Pacific region," he said.
"After all, Japan is a major ally of the US. In fact, it has repeatedly vowed to strengthen its alliance with Washington. Japan will further implement strategies to check China's regional clout and is less likely to tolerate China's assertiveness in the region."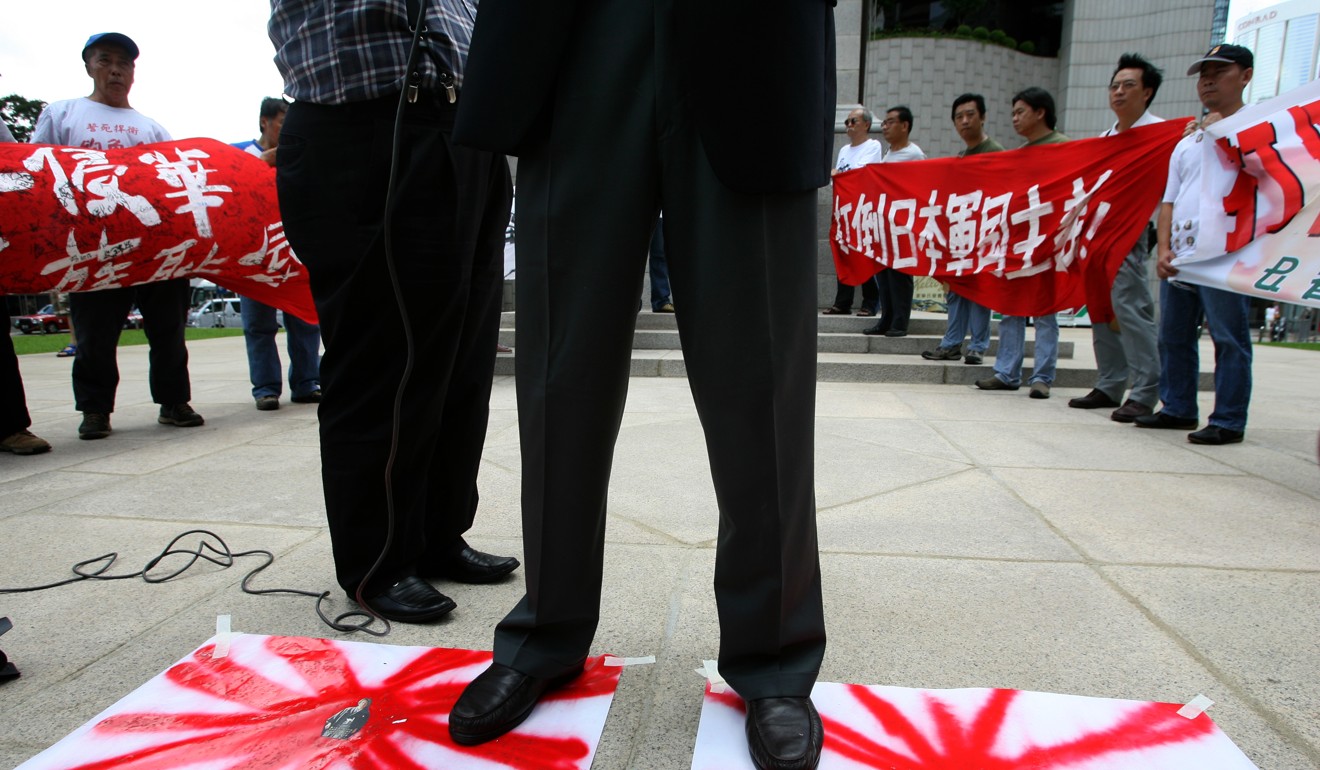 Most analysts agree that Trump's unpredictable and often incoherent style – as well as his capricious actions against free trade and globalisation – are indispensable factors in the latest "renormalisation" of Beijing-Tokyo ties.
Zhou Yongsheng, a professor at China Foreign Affairs University in Beijing, called Abe's visit a turning point in relations between the two countries and said trade tensions with the US gave both countries fresh impetus to patch up their differences.
The visit, he said, marked the 40th anniversary of the signing of the China-Japan Treaty of Peace and Friendship. It also followed Li's visit to Japan in May, the first by a Chinese premier since 2011.
"It is another reinforcement and strengthening of high-level political exchanges, which will build up greater mutual political trust," Zhou said.
"The trade war is not good for either China or Japan since it targets both of them, and the US tariffs on iron and steel hit Japan even more harshly since their exports for these materials far exceed China," he said.
"But despite this, Japanese leaders refuse to directly attack the US because their alliance with the US is at the centre of their foreign policy strategy. But they are nevertheless aligned with China on the trade front."
Abe's trip to Beijing, he said, would pave the way for greater cooperation, marked in particular by the signing of business contracts between both sides, as well as likely agreements on the East China Sea, bilateral naval exchanges and an expected deal to expand the currency swap line, reportedly to about 3 trillion Japanese yen (US$26.8 billion).
Gal Luft, a co-director of the Washington-based Institute for the Analysis of Global Security, said Trump's recent hardline China trade and military policies – a catalyst in the historic plunge in Sino-US relations – had put Japan in an uneasy situation.
"Tokyo does not want to be forced to choose between the US, a distant brother and treaty ally, and China, an increasingly powerful neighbour," he said.
Luft said both sides were willing to put their traditional grievances on the back burner for a while because of newly emerging challenges – the trade disputes, China's shift towards Russia arms control, Iran and Trump's North Korea policy.
"All of those problems have been exacerbated by Trump's often incoherent and capricious actions," he said.
"Abe works hard to remain on Trump's good side but deep down he is not a fan. Xi is even less so. Yet both leaders seek stability and continuity in their relations with Washington and are eager to align their positions before they face Trump next month in Argentina" on the sidelines of the G20 summit, he said.
The Stimson Centre's Yun Sun also said Abe's visit would put a new twist in the triangular relationship between the US, China and Japan.
"The US might be decoupling the US and Chinese economies, but it cannot demand other countries do the same. While it appears that Beijing and Tokyo are getting closer to each other, it should be remembered that their relationship was below zero temperature.
"So even when it improves, it is not comparable to the US-Japan relationship, which is the strongest alliance in the region," she said.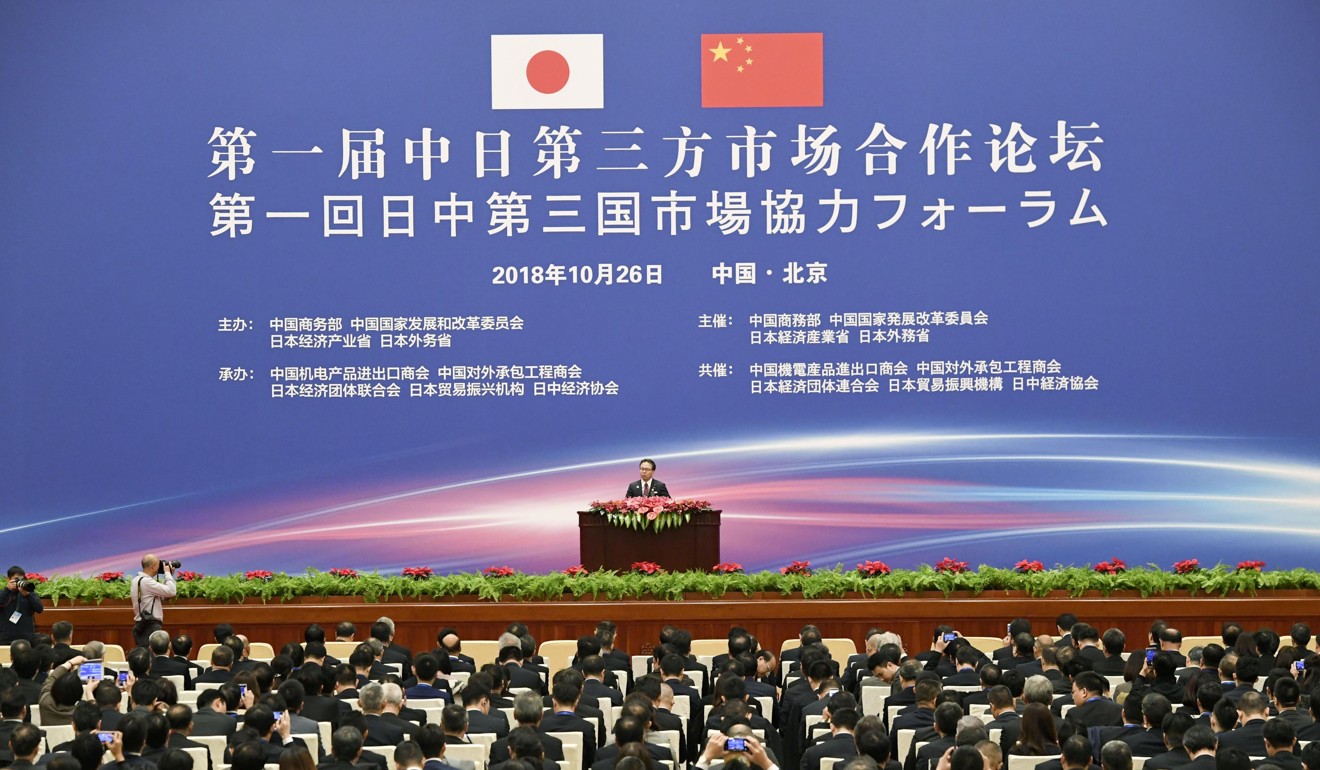 For Xi, whose assertiveness diplomacy has backfired in the US and among China's Asian neighbours, the priority would be to improve ties with regional powers such as Japan and India to counterbalance US pressure, according to David Zweig, a professor at the Hong Kong University of Science and Technology.
Xi "has lot of incentives to set aside the traditional anti-Japanese hostility that leaders in China always feel towards Japan and especially towards Abe," he said, adding that it was also good for the Chinese leader's image as a statesman.
Abe probably understood this well and would prefer to have better ties with China, even as he maintained his support for the US-led quadrilateral alliance with Australia and India.
"If he can get away with that, Abe could become a potential broker between US and China," Zweig said.
However, the intense dislike – and even hatred – that the people of the two countries feel for each other could be a major problem looking ahead.
According to a 25-nation survey on China's global image by the Pew Research Centre early this year, Japan's public perception of China was the most negative, with nearly eight in 10 Japanese expressing unfavourable views towards their Asian neighbour.
Echoing prevailing negative views of Xi internationally, confidence that the Chinese president would do the right thing on global affairs was particularly low in Japan, with only 17 per cent of Japanese people showing trust in him.
Confidence in Trump and Russian President Vladimir Putin was also low across the globe, the survey showed.
Additional reporting by Sarah Zheng and Lee Jeong-ho
This article appeared in the South China Morning Post print edition as: Abe and Xi plant seeds for more hopeful future