Germany
Get more with myNEWS
A personalised news feed of stories that matter to you
Learn more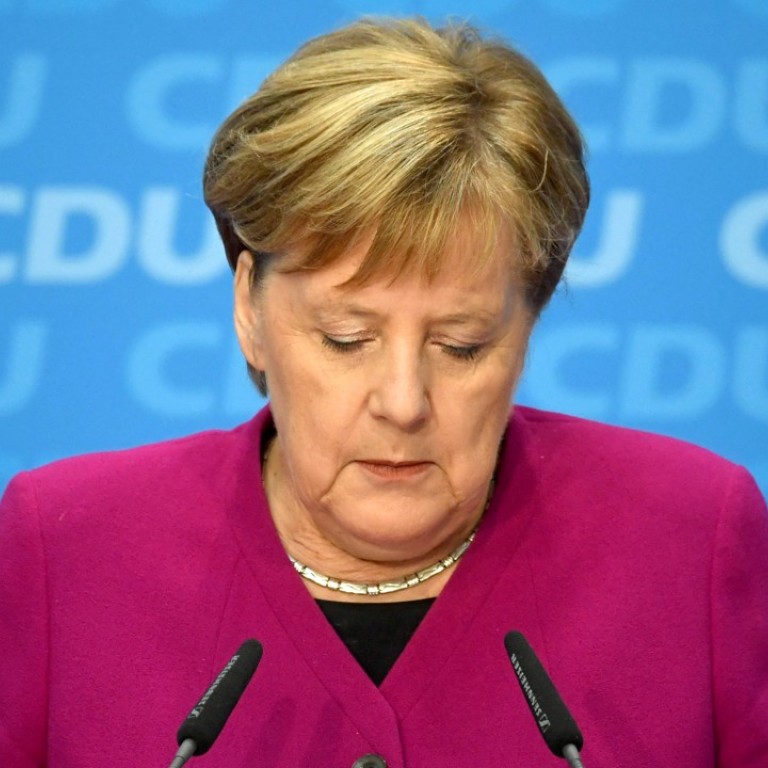 Angela Merkel's exit may mean a policy shift for China in Europe
Analysts say German chancellor's departure will bring new uncertainties to an already inward-looking European Union
Beijing may have to take a broader approach in the region as the political landscape changes
China will have to reconsider its approach to Europe when German Chancellor Angela Merkel makes her exit and the political landscape in the region changes, according to analysts.
They say Merkel's departure will bring new uncertainties to an already inward-looking European Union and add to the complexity for Beijing as it tries to counter rising protectionism in the United States and the tide of anti-globalisation sentiment.
Cui Hongjian, a research fellow on European issues at the China Institute of International Studies, said Merkel's departure would raise the question of whether China and Germany could continue their "pragmatic" approach to cooperation.
"China will be most concerned about whether the new leadership in Germany can maintain the policies of the Merkel era," Cui said.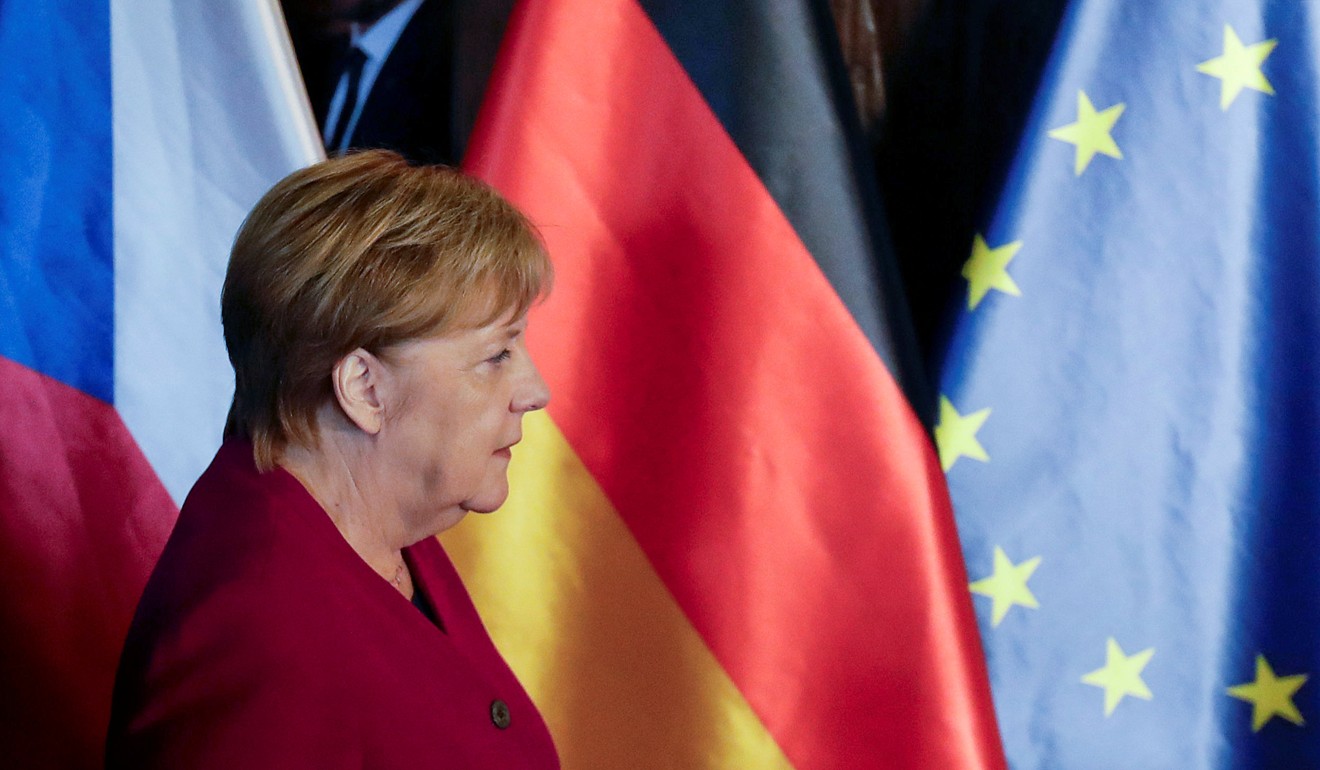 Since she took office in 2005, Merkel has visited China 11 times and there have been regular official meetings between the two sides trying to consolidate bilateral trade relations and cooperation on technology, despite their diverging views on human rights. Merkel has dominated European politics over the past 13 years and was an anchor for the EU during the global financial crisis and its sovereign debt crisis.
China has for years tried to foster close ties with Germany as a means to push forward its relations with the European Union. But its growing presence in central and eastern Europe via the "16+1" grouping led by Beijing has been met with wariness in Germany and drawn criticism from Brussels and EU nations, who say it is trying to win over peripheral member states to damage unity and influence European policies on China such as human rights and the South China Sea.
"For China, the first priority should be to stabilise its economic cooperation with Germany, which would benefit both sides and be informative for other EU countries," Cui said.
Growing Chinese investment in the EU – in particular its push to acquire hi-tech German assets and its ambitious trade and infrastructure strategy, the "Belt and Road Initiative" – has also raised alarm bells in Germany. Berlin has long shared Washington's complaints about market restrictions, intellectual property protection and heavy subsidies for state-owned enterprises in China.
Observers say Germany's concerns about those issues have influenced other European countries on China and Merkel's departure could mean more room for Beijing to develop ties with other EU members.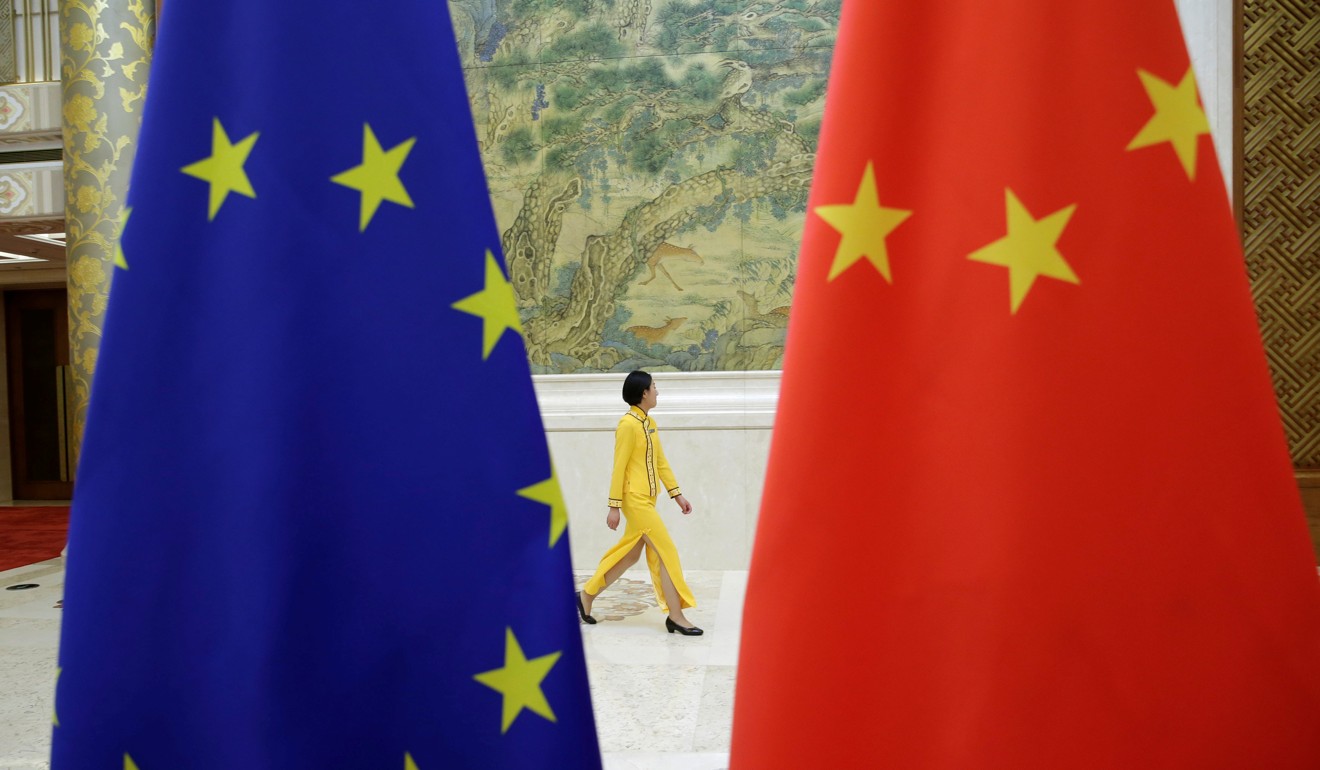 Wang Yiwei, a professor of international relations at Renmin University, said Beijing should consider a new approach to managing its relations with Europe, and that its diplomacy in the region and the West may come under pressure in the post-Merkel era.
"The multilateral trading system and world multipolarisation is facing a huge challenge. It is crucial for China to obtain support from the European Union, especially from Germany, after Britain leaves the bloc," Wang said.
Klaus Larres, a history and international affairs expert at the University of North Carolina, said Germany's role as an anchor in the EU could also come to an end when Merkel goes.
"Also, the German economic boom can't last forever and there are signs that it is coming to a gradual end, which would further add to instability," Larres said.
China, meanwhile, may be lacking an "effective diplomatic policy on the West", according to Wang. He said Beijing would need a broader approach to Europe rather than putting more emphasis on a single country, working with more EU members to stabilise relations.
When Merkel last visited China in May, the two countries endorsed efforts to defend globalisation and found common ground on salvaging the Iran nuclear deal after the US decided to withdraw from it, as well as fighting climate change.
"As Merkel's grip on power dwindles, Germany may now be headed for a period of prolonged political introspection which does not bode well for those who want a strong European voice on the world stage," said Herve Lemahieu, director of the Asian Power and Diplomacy Programme at the Lowy Institute. "Merkel was seen as a key centrist and her policy of maintaining strategic independence from President [Donald] Trump's America enjoyed broad support in most European capitals."
Cui said Beijing would need to consider how to avoid the negative impact from future political changes in Berlin. "We are expecting changes in the political and economic aspects of bilateral relations [when Merkel leaves office]," Cui said. "But there is no alternative in the region to the China-Germany economic ties in the short term. For Germany, rational politicians won't be looking to make major policy deviations."
Additional reporting by Liu Zhen
This article appeared in the South China Morning Post print edition as: china faces rethink in merkel exit