G20
Get more with myNEWS
A personalised news feed of stories that matter to you
Learn more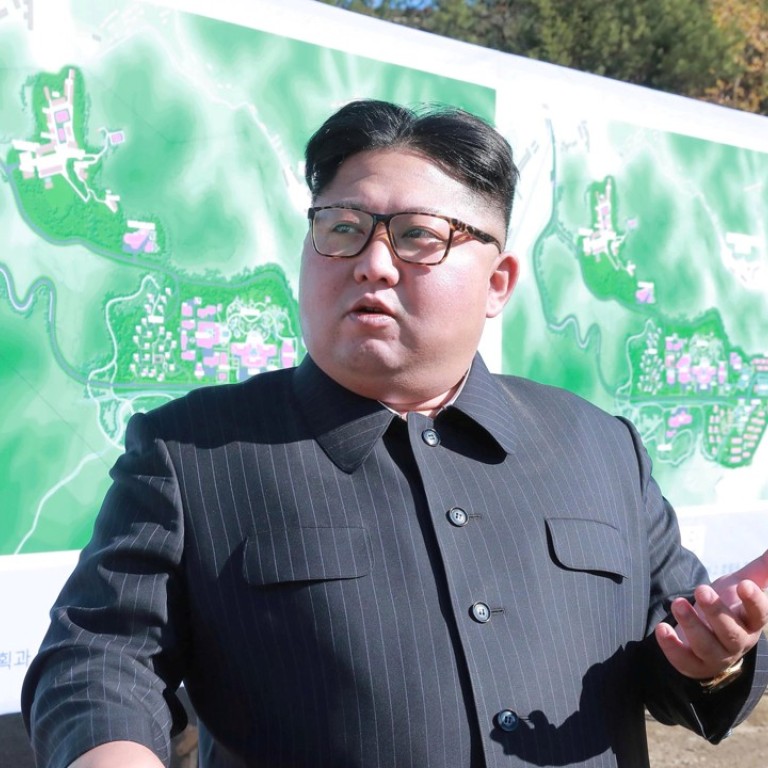 Xi-Trump at G20: why North Korea is both common ground and trade war battleground
North Korea issue doubles as a gateway to presidents' dialogue, but Beijing has learned perils of helping the US in return for trade concessions
Disputes with Washington could affect how strictly Beijing enforces sanctions against Pyongyang
As the leaders of China and the United States prepare for their much-anticipated meeting in Argentina over the weekend, the South China Morning Post looks at the increasingly strained ties between the two nations. This second part looks at how North Korea has influenced China-US relations.
Read the first part here.
North Korea will be high on the agenda as the leaders of China and the United States meet in Argentina this week to revive cooperation, but deep-rooted distrust is likely to prevent any major changes in their rivalry, observers say.
Chinese President Xi Jinping and his US counterpart, Donald Trump, are set to meet at the G20 summit in Buenos Aires two weeks after there was open hostility between the two nations at the Apec meeting in Papua New Guinea.
The two leaders talked by phone early this month and agreed to meet in Argentina's capital to lay the ground for further discussions on North Korea, allowing them to repair relations that have weakened over the past year because of trade friction.
Analysts generally agree that the two sides will reaffirm their stance on denuclearisation and commitment to the United Nations sanctions on the Kim Jong-un regime, giving a chance for them to cooperate despite their vast differences on trade.
Yang Jiechi, director of the Communist Party's Office of Foreign Affairs, said at the US-China diplomatic and security dialogue this month that China would "continue to enforce strictly" the relevant UN Security Council resolutions.
Zhao Tong, a fellow with the nuclear policy programme at the Carnegie-Tsinghua Centre for Global Policy in Beijing, said the ongoing trade war was presenting China serious challenges that might have affected its decision to accommodate the US, an outcome that could be repeated in Buenos Aires.
"It cannot be ruled out that China may decide to cooperate more closely with the United States on North Korea to get Washington to stop the trade war," Zhao said.
But observers said that such cooperation could be no more than rhetoric, and Beijing's financial support for Pyongyang was likely to continue due to its deep distrust of the US.
"Beijing no longer trusts Washington on linking up the [North Korean and trade issues]," Zhao said. "Previously, Trump indicated to Xi that if China would help with North Korea, he would take a soft approach on the trade dispute. But what China got, in the end, was an all-out trade war.
"Beijing worries that Washington is on the path of strategic competition with China, with the goal of containing China's rise. China may increasingly think about its North Korea policy through the lens of geopolitics. Containing US influence over the Korean peninsula may become more important in the future."
Indeed, China's strategic interest concerning North Korea – to maintain it as a buffer against powerful democratic influences from South Korea, Japan and the US – remains unchanged.
That is reflected in Beijing's softened position on Pyongyang. Labourers and seafood products from North Korea can be easily found across the border in the northeast Chinese county of Hunchun, which is reeling economically from UN sanctions aimed at curbing Pyongyang's nuclear programme, the South China Morning Post reported in October.
The annual report from a US congressional commission, the US-China Economic and Security Review Commission, released this month, also said that China appeared to have relaxed its enforcement of sanctions on North Korea.
A North Korean delegation led by its vice-minister of foreign affairs, Pak Myong-guk, headed to Beijing last weekend to attend the China-North Korea Border Joint Commission, according to the state-run Korean Central News Agency.
Sean King, a former US diplomat who is now vice-president of New York-based political consultancy Park Strategies, said Beijing's financial support for Pyongyang would continue, to protect its interests.
"Beijing values the strategic over the economic," he said. "The latter serves the former. Even if US-China trade relations were great, Beijing would still backstop North Korea at all costs.
"Beijing wants to keep North Korea around as long as it can to keep a US ally off its border. Hence Xi will always do just enough on North Korea to get Trump off his back, but not do anything to really move the needle," King said, adding that his "expectations [for the summit] are very low".
Harry Kazianis, director of defence studies at the Washington-based Centre for the National Interest, also expected the summit "will not move the needle one inch towards denuclearisation".
"When it comes to North Korea and its nuclear weapons, China will be looking for ways to push back against America because of the worsening trade war," Kazianis said, suggesting Beijing would seek ways to "limit its involvement or stop enforcing the 'maximum pressure' sanctions campaign against Pyongyang to gain some leverage – something there is quite a bit of evidence it is already doing".
Such interests could leave the North Korean issue dependent on US-China relations, slowing down the denuclearisation process.
Zhang Baohui, a professor of political science and director of the Centre for Asian Pacific Studies at Lingnan University in Hong Kong, agreed the North Korean issue was highly embedded with US-China relations.
"[To pressure Trump] Beijing will certainly not throw away its diplomatic card, North Korea," Zhang said. "China's incentive to support the US on North Korea is declining, and this may mean it will be more difficult to denuclearise North Korea."
But with South Korea being proactive in engaging with the North, the two Koreas still have strategic room to manoeuvre on strengthening their relations regardless of the US-China rivalry. Kim, encouraged by South Korean President Moon Jae-in, is expected to make a maiden visit to Seoul.
"[Kim's visit to Seoul] is going to happen either way," King said. "Moon seemingly wants it as much as Kim does."
This article appeared in the South China Morning Post print edition as: Pyongyang factor the wild card in Trump, Xi dialogue